5 + Best WordPress Document Manager Plugins 2023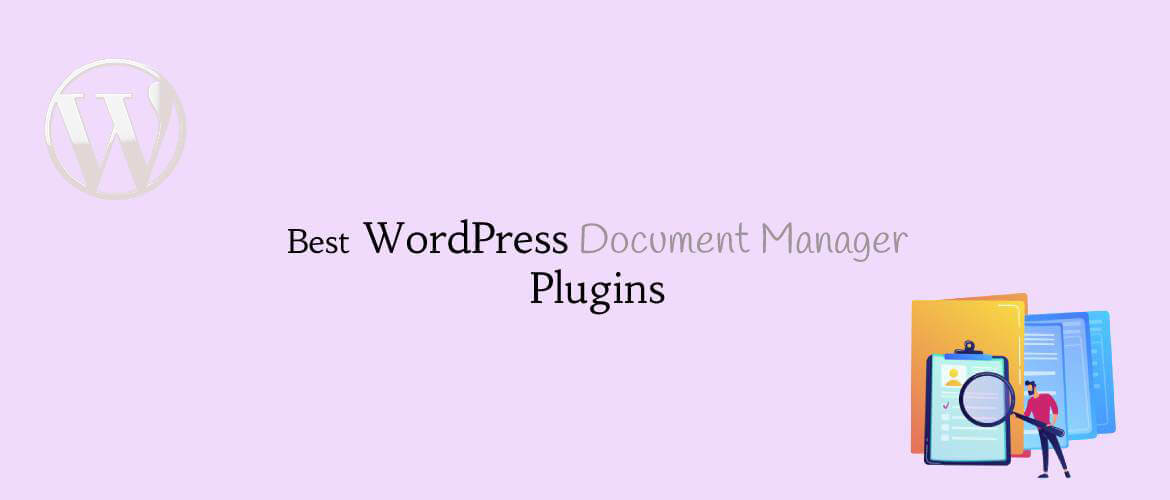 Want to add a Document Manager plugin to your website?
Every website contains certain kinds of documents, files, and images. They can come from anywhere and in fact while managing a website there can be numerous documents. So there is a high chance that the admin manager will have a tough time in proper management of such documents. In WordPress, there are some well-made plugins to help users to maintain a systematic balance in document management. Hence, in this article, we are going to look at some highly useful WordPress Document Manager Plugins.
Below is the list :
---
Best WordPress Document Manager Plugins for 2023
---
SP Project & Document Manager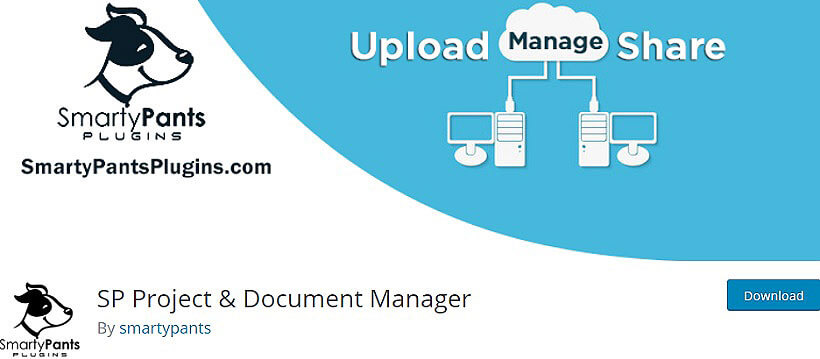 SP Project & Document Manager is a comprehensive WordPress plugin that helps you manage projects, documents, and files in a simple and efficient manner. It comes with a range of features, including file versioning, document locking, and access controls, making it an ideal choice for businesses and teams. With its intuitive interface and powerful search capabilities, SP Project & Document Manager is an essential tool for anyone looking to streamline their workflow and improve productivity. Try it today and take control of your documents and projects.
Key Features:
Administrators can add files to users
Add links to a file
Unlimited nesting of folders
Localization support for many languages
SSL Support
---
WP Document Revisions

WP Document Revisions is a popular and powerful WordPress plugin for document management. It allows users to collaborate on documents, track revisions, and manage access permissions. With WP Document Revisions, you can easily upload, edit, and organize files directly from your WordPress dashboard. The plugin also provides a version control system that allows you to keep track of changes made to documents. This is a great option for businesses and teams that need to manage and share important documents securely and efficiently.
Key Features:
Support for any file type
Provides a full file history
Runs in-house or in the cloud
Multisite and Windows (XAMPP) support
Files are intuitively checked out
---
WP Docs
WP Docs is a powerful document manager plugin for WordPress that allows you to organize and share your documents with ease. With WP Docs, you can upload, store, and manage all your documents in one place. The plugin is easy to use and comes with features like version control, document search, and access control. Whether you need to manage a small collection of documents or a large archive, WP Docs is the perfect solution for you.
Key Features:
Front end ajax based browsing
Breadcrumb bar is available
Multiple directory views are available
Smooth navigation experience
---
Business Manager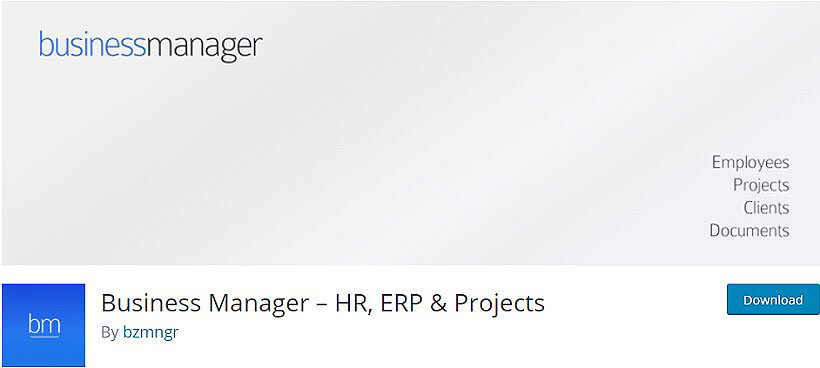 Business Manager is a comprehensive WordPress plugin that offers a suite of tools to manage your business efficiently. With its built-in ERP, HR, CRM, and project management modules, you can streamline your operations and improve productivity. The plugin comes with features such as employee management, customer relationship management, project tracking, and document management, making it a one-stop solution for your business needs. Additionally, Business Manager integrates with WooCommerce, allowing you to manage your online store and orders seamlessly. Get started with Business Manager today to take your business to the next level.
Key Features:
Document versioning system
Assign documents to department
Keep document notes
Assign project to an Employee
Track start & end dates
---
Document & Data Automation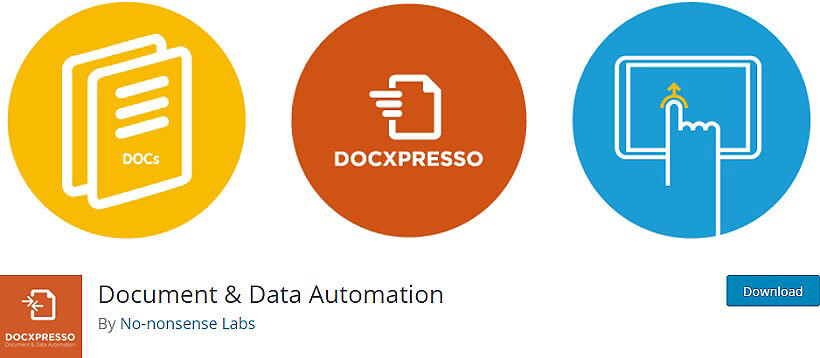 Document & Data Automation is a powerful plugin for managing and automating your business documents and data. With this plugin, you can create templates for your documents, automate the process of generating and sending them, and even create custom workflows for your team. It supports various file types, including PDF, DOCX, XLSX, and PPTX. The plugin is easy to use and comes with a user-friendly interface. Plus, it is fully customizable, allowing you to tailor it to your specific business needs. With Document & Data Automation, you can streamline your document management process and save time and effort.
Key Features:
Generate online interactive documents
Manage all collected data and export
Launch predefined workflows
Generate dynamical documents in any format
Create sophisticated web forms directly
---
Filr – Secure document library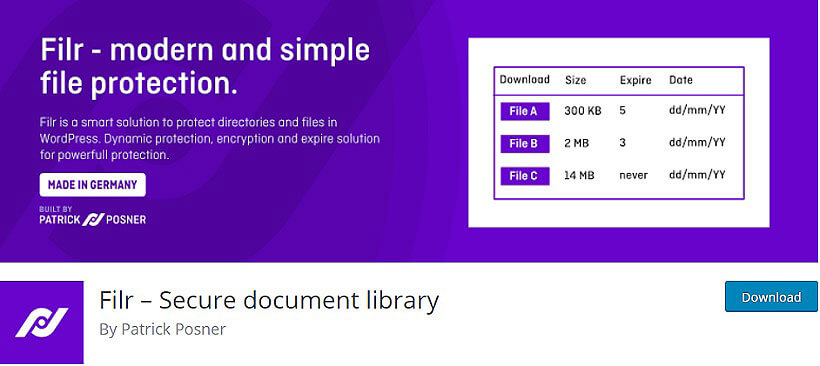 Filr is a secure document library plugin that allows you to store, share and access documents with ease. With Filr, you can create your own document library and set permissions for each user. You can also edit and share documents in real-time, making it a great tool for collaborative projects. Filr provides end-to-end encryption to ensure the security of your data, and its user-friendly interface makes it easy to use for anyone. Try Filr now to organize your documents and streamline your workflow.
Key Features:
Protect upload directories with .htaccess and index.php files
Create unlimited uploads and get unique access links
Copy and paste your shortcodes
Create files and libraries
---
Finally,
These WordPress document manager plugins offer a variety of useful features for businesses and individuals to organize and manage their files effectively on their websites.
Do you have any thoughts or suggestions regarding the article above? If yes then share it with us in the comment section below: