5 + Best WordPress Cloud Storage Plugins 2023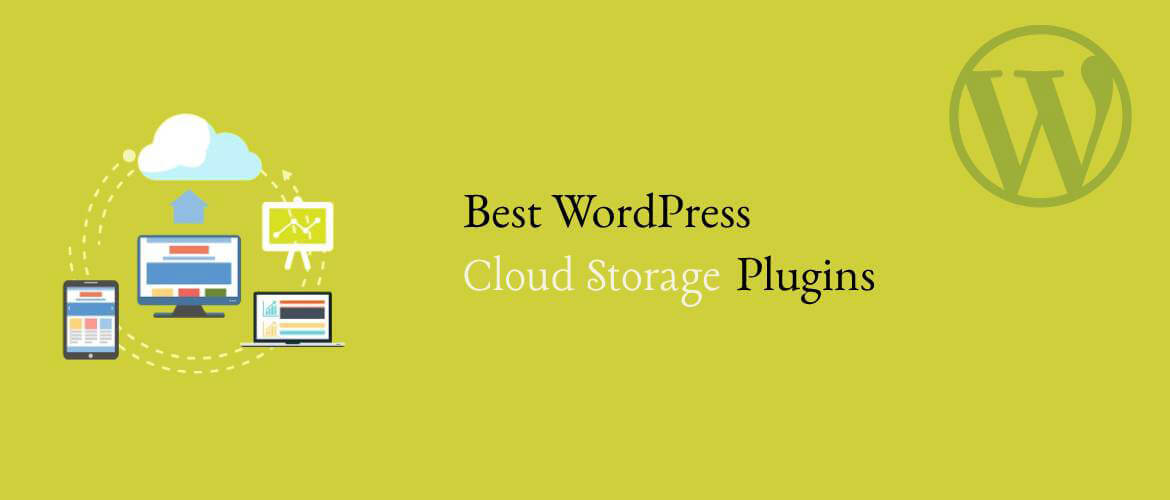 Do you want to add a Cloud Storage plugin to your website?
You might have heard of Cloud Storage. It is very popular and developer-friendly for storing websites. Basically, it's just a server where you can upload documents, files, images, audio, graphics, and many other things. Though the internet offers many kinds of options for storage cloud storage is the best choice. If you have a WordPress site, then you can find some really good plugins designed for Cloud storage.
It's surely not possible for everyone to find the best ones for their site. Hence, we did our research on them and has come up with the list below:
Let's have a look at them:
---
Best WordPress Cloud Storage Plugins 2023
---
WP Offload Media Lite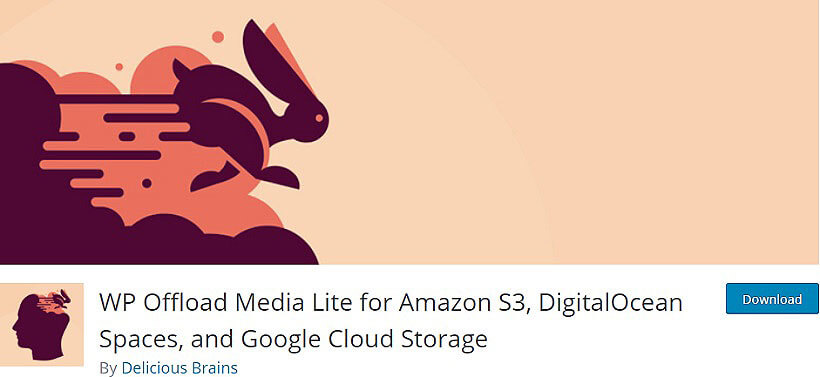 WP Offload Media Lite is a plugin that lets you store your WordPress site's media files on an external server. By doing so, it frees up your site's server space, which can lead to improved performance. The plugin integrates with Amazon S3, DigitalOcean Spaces, and Google Cloud Storage, allowing you to choose the storage provider that suits you best. It also offers various options for optimizing media files, such as image compression and lazy loading.
Key Features:
Configure CloudFront or any custom domain name
Remove file from server after it is copied to cloud storage
Remove file from server after it is copied to cloud storage
Copy file to cloud storage when uploaded to the Media Library
---
WP-Stateless – Google Cloud Storage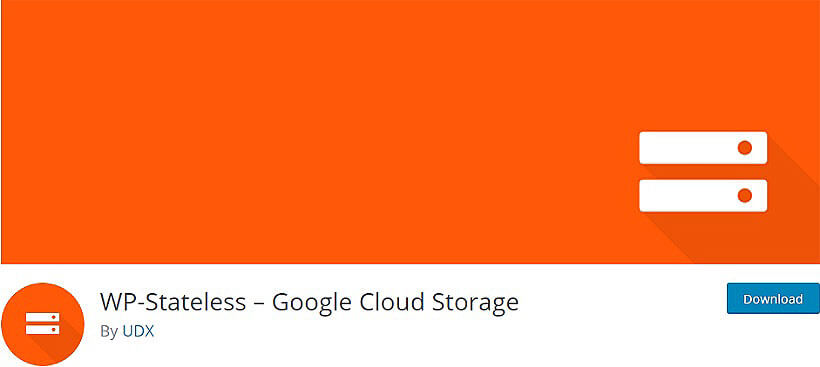 WP-Stateless is a powerful WordPress plugin that integrates with Google Cloud Storage to enable media library storage. It helps users to offload their media files to Google Cloud Storage, which reduces the website's storage burden and improves website loading speed. The plugin also comes with additional features such as easy upload and migration, automatic image resizing, and image optimization. With WP-Stateless, users can easily manage and access their media files from Google Cloud Storage without affecting their website's performance. It's an excellent plugin for those who want to speed up their website's media load time while keeping their files safe and secure.
Key Features:
Create service accounts or buckets automatically
Mask the default GCS URL with your own custom domain
Batch image thumbnail regeneration
Multiple modes: Backup, CDN, Ephemeral, Stateless
---
Media Cloud for Amazon S3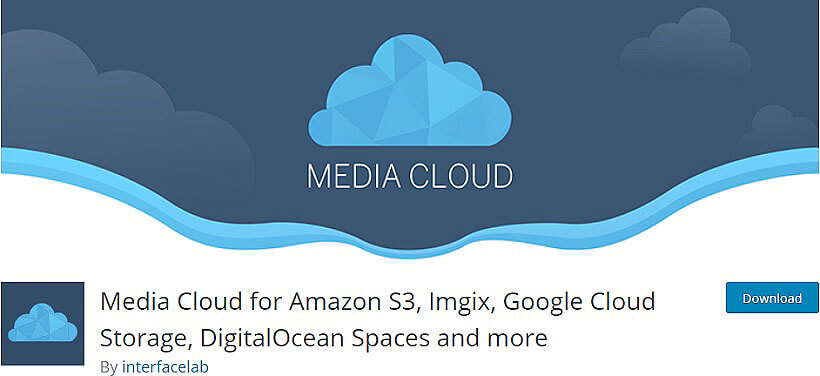 Media Cloud for Amazon S3 is a WordPress plugin that offloads your media files from your server to the cloud. It integrates with Amazon S3, Google Cloud Storage, and more, making it easy to store and retrieve your media files. With Media Cloud, you can reduce your website's server load, speed up your website's loading time, and save on server storage costs. It also includes advanced features like automatic image resizing and image optimization, making it a powerful tool for managing your media files in the cloud.
Key Features:
Integrate with Imgix media hosting
Advanced image cropping tool
Automatically import your settings from WP Offload Media
Host your media directly from your cloud storage provider
---
Google Cloud Storage plugin

The Google Cloud Storage plugin is a powerful tool that allows you to store and serve files from Google Cloud Storage directly to your WordPress website. This plugin can help to reduce the storage and bandwidth usage on your server while increasing the speed and performance of your website. With easy setup and configuration options, you can quickly connect your WordPress website to your Google Cloud Storage account and start uploading and serving files. Whether you are a small business or a large enterprise, this plugin is a great solution for managing your website's media files.
Key Features:
Fast & Secure
Bulk Sync & Restore
Immensely Compatible
---
Customizable File Upload Form

The Customizable File Upload Form plugin for WordPress allows users to upload files via customizable forms that can be placed on any page or post. The plugin supports a variety of file types and allows you to set upload limits and restrictions. The plugin's drag-and-drop interface makes it easy to use, while its customizable templates enable you to match the form to your site's design. Additionally, the plugin has built-in anti-spam measures to prevent unwanted submissions and offers email notifications when files are uploaded.
Key  Features:
Progress bar for a file upload
Extendable storage for backend cloud
Convenient file management
(GDPR) compliance
---
Infinite Uploads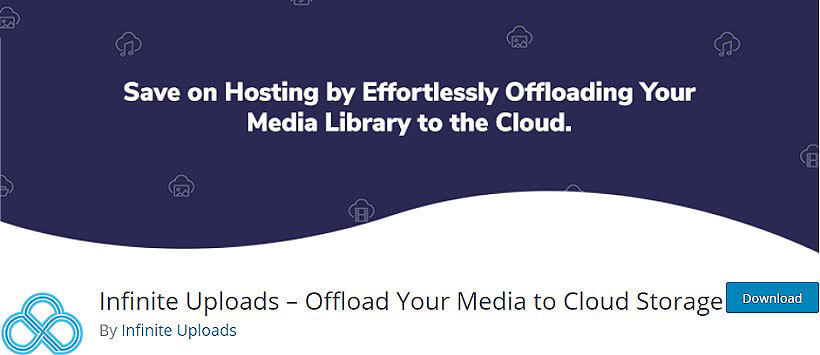 Infinite Uploads is a powerful plugin for WordPress that allows users to upload large files easily and efficiently. With this plugin, you can upload files of any size or type to your website without worrying about file size limits or server timeouts. Infinite Uploads offers a variety of features such as custom upload fields, progress bars, and the ability to upload multiple files at once. This plugin is also fully customizable, making it easy to create the perfect file upload form for your website. Plus, it integrates seamlessly with WooCommerce and other popular plugins.
Key  Features:
Unlimited files
Media storage analyzer
Easy File Manager
Bulk transfer
No 3rd-party utility needed
---
Finally,
These plugins are surely something to try with a website. Hope you will use them for making your site and images secure and protect them from theft.
Please share your thoughts or suggestions regarding the article above and write it in the comment section below: