5 + Best WordPress Product Designer Plugins 2023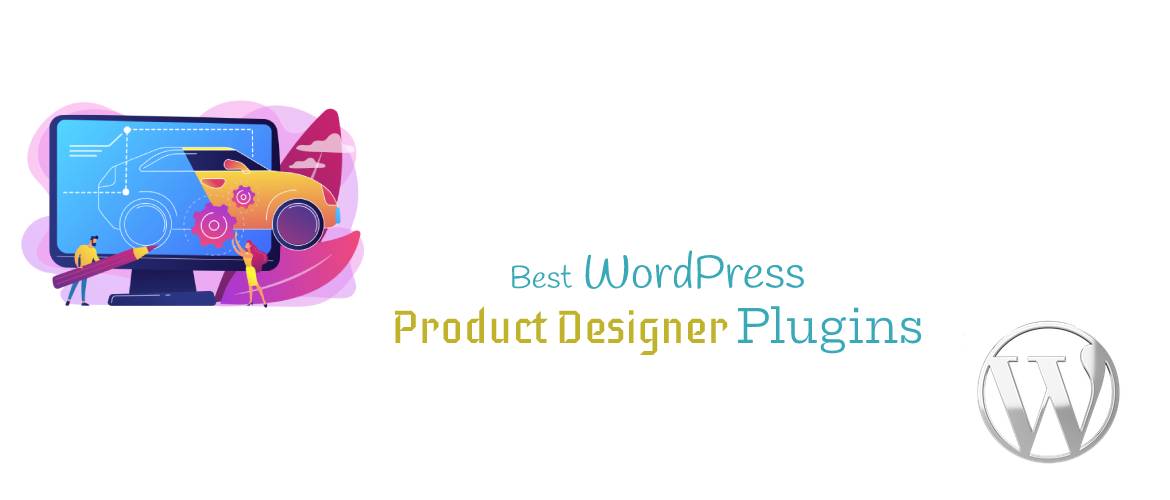 Searching for the best WordPress Product Designer Plugin?
Do you have an eCommerce website or looking to make some changes? Well, having an eCommerce website means having a huge collection of varieties of products. Products are the main part of the site that will capture visitors' sight instantly. So it's obvious that the products need to be well defined and attractive. However, everything is not very easy as it seems. Though people make their choice from the available products available on the site that doesn't quite help in enhancing your business.
We are talking about such features that will help visitors to customize certain products on a site so that site owners can get the idea of their choice. Here we are referring to such a plugin that will let people design the products on a website. So, after having deep research we have come up with this collection.
Now we are going ahead to discuss these plugins below:
---
Best WordPress Product Designer Plugins 2023
---
Zakeke Interactive Product Designer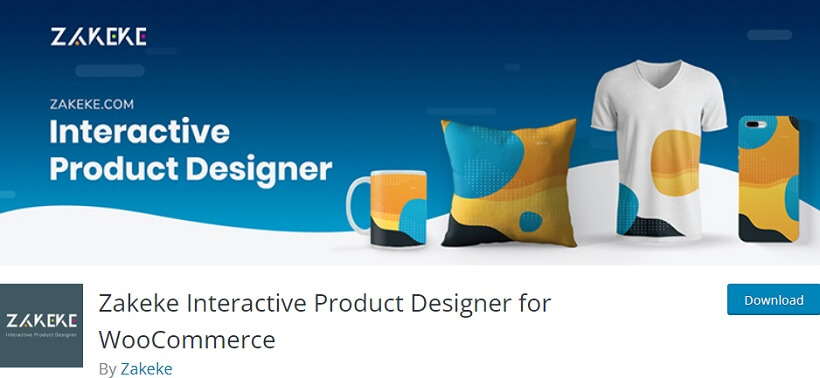 Zakeke Interactive Product Designer is the finest plugin for Product Designers. The plugin contains some awesome features that users will enjoy. Users can send their desired customization about any products to let business owner can make a decision on it. This is undoubtedly the best way to know your customer's desires and make impressive improvements in your business.
Major Features:
Clipart and images
Product variations
Realtime 3D view
Product Configurator
---
Product Designer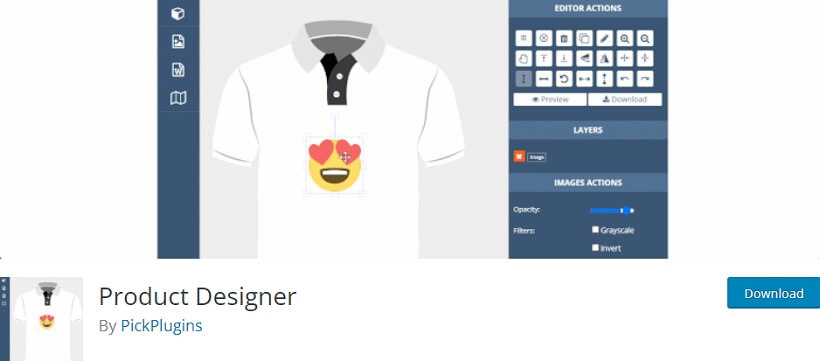 Product Designer is yet another plugin for WordPress to help users design or customize their own products on your website. This plugin is mainly worthy for eCommerce websites. People who visit a site can be able to design or customize the products.
Major Features:
SVG or Shapes
Unlimited product sides
Clipt Arts
WooCommerce ready
---
Woocommerce Products Designer by ORION

Woocommerce Products Designer by ORION is best for job users wanting to have a customized calculator. Install the plugin and get a modern look for the dashboard easily. Enhance the entire appearance of the dashboard as you have always wanted. Set logo in your dashboard and change its color and also maintain the whole look of the admin panel in a mesmerizing way.
Major Features:
WPML compatible and translation ready
Clipart libraries
Image filters
Multiple image outputs
---
MyStyle Custom Product Designer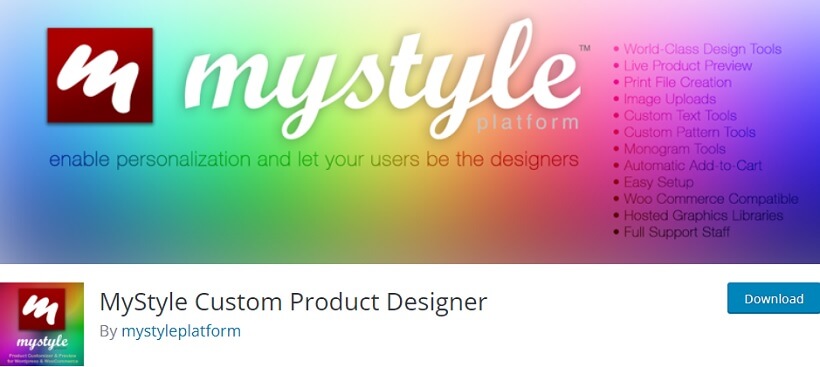 MyStyle Custom Product Designer is one of the most simple and easy-to-use plugins. By just a quick installation of this plugin, users can have the support forum feature on your website. Share your queries and answers with as many people as you like. Being very easy to use most users will quickly get used to it. Plus the features are amazing and highly helpful. You can have strong control over the user roles and other factors.
Major Features:
Integrates with WooCommerce
Adds custom products directly
Product prices and description content
Flash AND HTML5 Mobile versions
---
Fancy Product Designer REST API

Fancy Product Designer REST API is one finest WordPress plugins build for upgrading job vacancies on a website. Users will be able to update the design of every section of the admin dashboard. Things like login, register, forgot password, and many others. Modify the whole appearance of the templates as you want to and experiment with its look using colors and fonts.
Major Features:
Simple to Use
Good compatibility with WooCommerce
Image Libraries
---
Shirt Product Designer for WooCommerce

Shirt Product Designer for WooCommerce is one plugin that offers a wide range of features. The striking feature of the plugin will hide automatically when the page is fully loaded. Update calculating features in the admin panel and also be able to enqueue your own Google Web Fonts. You will be able to add shortcodes in widgets on the front page of your site.
Major Features:
Add 5 Variations / Color
Fully Responsive
AJAX Price Calculator
Custom Clipart / Graphic Upload
---
Finishing Up,
These plugins are definitely worth one to try with a website. Hope you will use them for making your site and implement jQuery in your website.
We shall appreciate if you share your thoughts or suggestions regarding the article above and write it in the comment section below: