6+ Best WordPress Sidebar Plugins 2023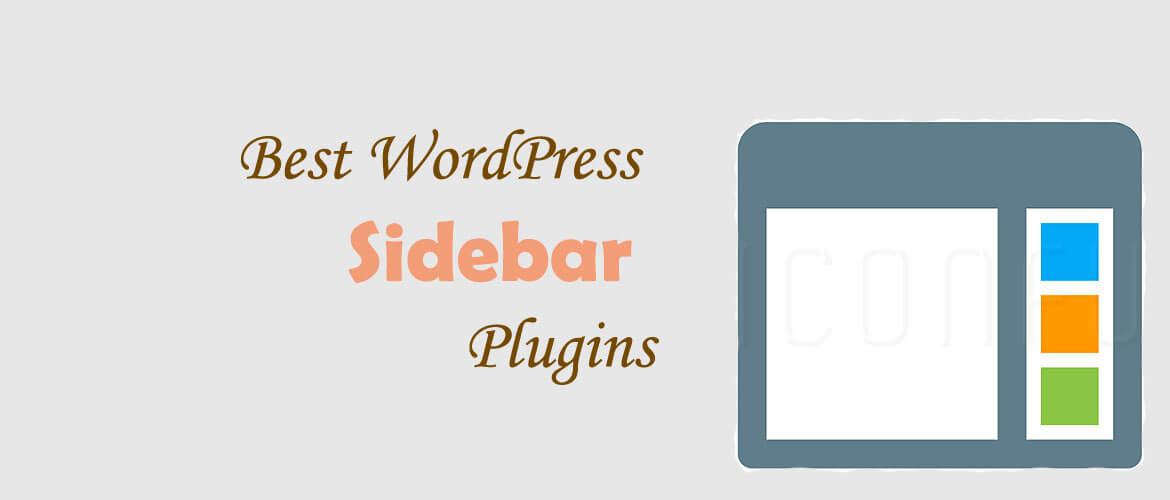 Bored with normal sidebars on your website?
By default, WordPress comes with a sidebar segment where we can add widgets like categories, calendar, recent posts, recent comments, and many others. But things are getting much better and ultra-modern. WordPress offers awesome sidebar plugins that will instantly place an extra sidebar into your site. After going through wide research we have collected the best ones in this article to let our WordPress users get them without the need for hustling.
All the plugins in the lists are the best in quality and very much user-friendly. No matter if you are a non-techy just install the plugin and get things done with ease.
Now, let's check them out below:
---
Best Free WordPress Sidebar Plugins for 2023
---
Custom Sidebars – Dynamic Widget Area Manager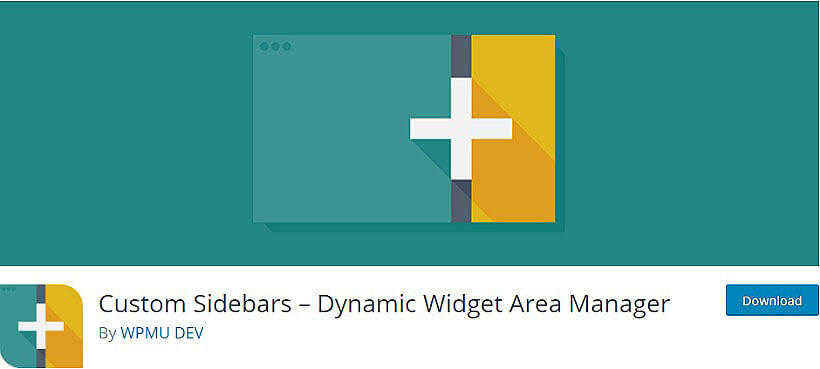 Enhance your sidebar with Custom Sidebars – Dynamic Widget Area Manager and build magnificent sidebars for your website. Place it anywhere you desire whether it's pages or posts. Just add the shortcode in the section and you will have it ready. It works well with any other themes and moreover very easy to use. In other words, it's very user-friendly.
Key Features:
Unlimited custom widget configurations
Clone and sync widget settings
Set individual widget visibility
Author specific sidebars
---
Lightweight Sidebar Manager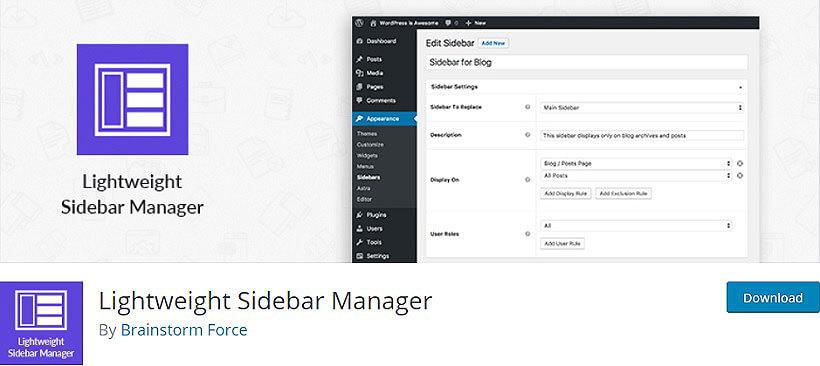 Lightweight Sidebar Manager is an extremely professional and fantastic plugin to install on your website. By adding this plugin users can now have some extra sidebars with brand new features. Place the sidebar at any desired section of your site. You may want to have it on the pages or posts.
Key Features:
Create unlimited sidebars
Place them any location your theme has defined
Compatible with any theme
Display sidebars based on user roles
---
Lightweight Widget Area Plugin – Content Aware Sidebars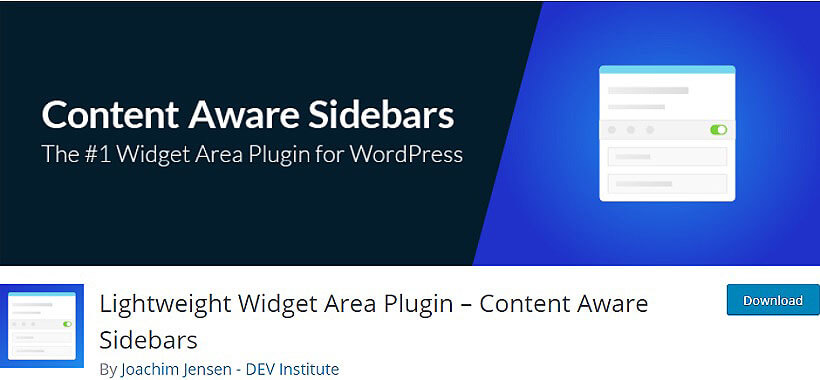 Lightweight Widget Area Plugin – Content Aware Sidebars is one of the best plugins for users who want to set some highly attractive sidebars on your site. The plugin works with shortcodes. By simply placing it on the widgets section. Though WordPress already has normal sidebars with the help of this plugin an impressive-looking sidebar can be designed in one's unique way. In fact, new sidebars can be the impactful thing visitors would admire while going through your site.
Key Features:
User-friendly
Sidebar Plugin Integrations & Support
Customize the widget
Show or Hide Widgets
Add Unlimited Sidebars & Widget Area
---
Advanced Sidebar Menu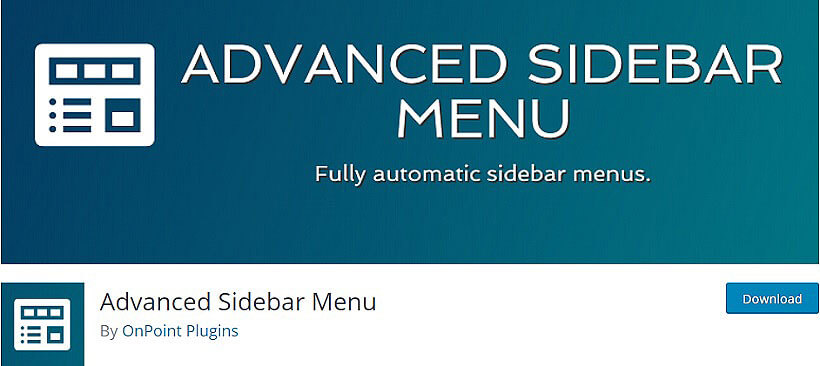 Advanced Sidebar Menu is the perfect plugin to add sidebars as widgets in pages and posts. Anyone can use the plugin and get interesting sidebars on your site promptly.
Key Features:
Page and Category widgets.
Option to always display child pages or categories
Exclude pages or categories by entering a comma
Ability to order pages by (date, title, page order)
Option to display/not display categories on single posts
---
Posts in Sidebar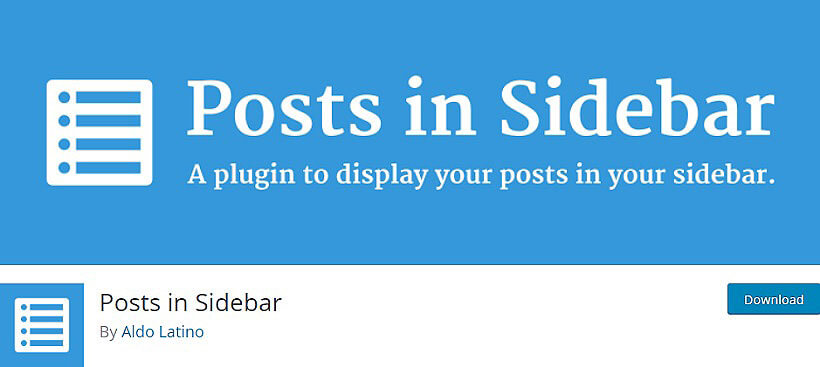 Posts in Sidebar is one cool plugin for setting a sidebars widget or box in your website. It simply provides an extended interface where users can add CSS code to enhance the look of a website. Create an awesome donation box on your site and mesmerize visitors. Make good use of the features offered in the plugin and add some more attractiveness to the design.
Key Features:
Control which elements of the posts are displayed
Exclude posts by authors, taxonomies, etc
Get posts by complex custom fields queries
Stylize the output of the widget using custom CSS
Cache the output of the widget
---
Ocean Custom Sidebar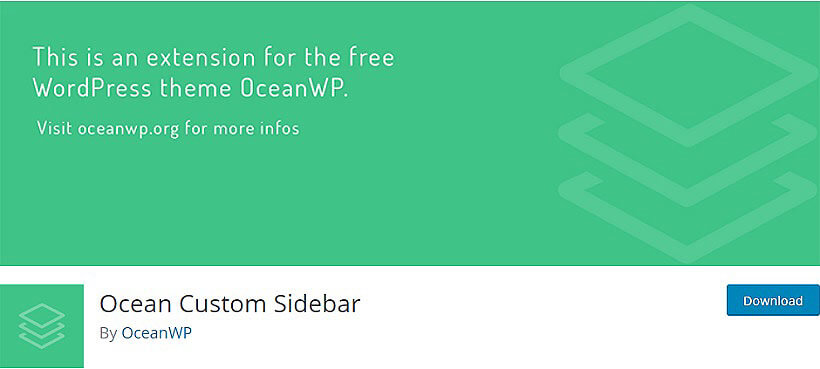 Ocean Custom Sidebar is a  feature-rich plugin for adding an extra sidebar. The huge collection of inbuilt designs makes it a striking one so you need to think about the right design. This user-friendly plugin can be easily installed without any tech knowledge and in the fastest way. So, website owners can create a beautiful donation box to showcase their schemes and special offers in a highly professional manner. Also, customize them in your own desired way with different colors and fonts.
Key Features:
Unlimited No. of Sidebars
Responsive
Easily Customizable
---
Simple Page Sidebars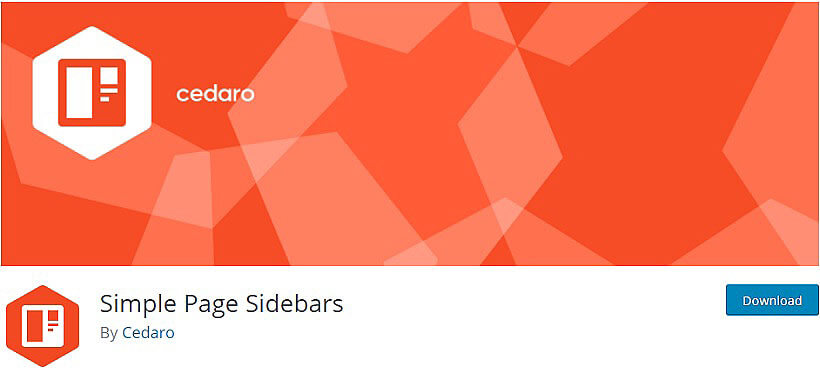 Simple Page Sidebars Plugin is one of the recommended and popular among people for the sidebar plugin. It is completely user-friendly and easy to implement. Users can view your image in a larger size which is more convincing to buy. It also has a pro version with extended features. Hence, if you are looking to get an online donation feature on your site then the plugin is the best one for you.
Key Features:
No more site-wide, generic sidebars
Assign the same sidebar to multiple pages
Modify a page's sidebar
Each page (or section) can have its own widget
---
Lastly,
We hope that you find the above list interesting and do utilize it with your website. Make your website more engaging and increase visitor's attraction with these plugins.
Would you want to share your suggestions regarding the article above? Please share it with us in the comment section below: