6 + Best WordPress RSS Feed Plugins 2023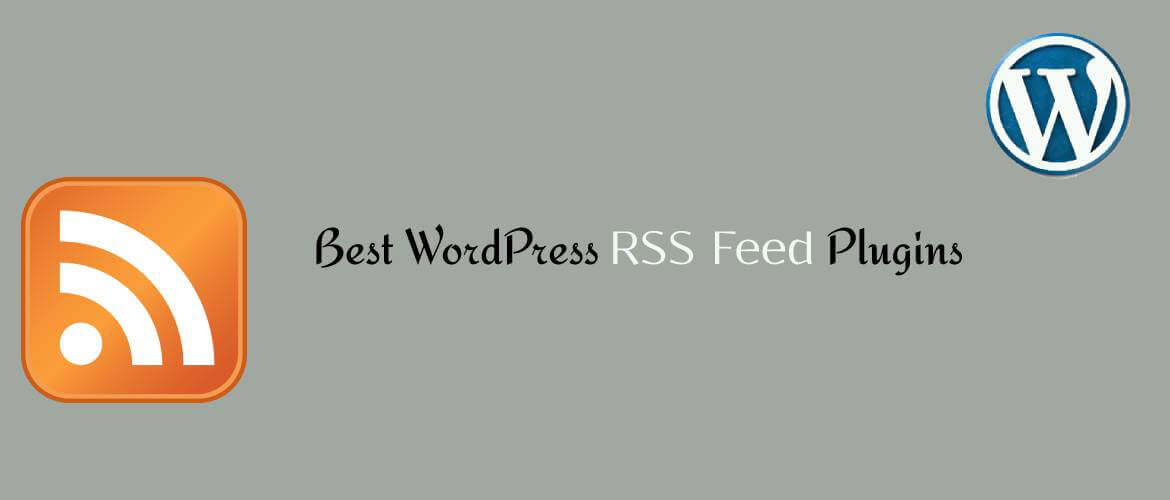 Do you want to add RSS Feed Plugin to your website?
Every time you visit a website there will always be something new and updated information. You would like to extract some of them that will be quite beneficial to your site, wouldn't you? But that's something, not possible to be done so easily. If the website has been built on WordPress then you will find the RSS Feeds plugin. Firstly, RSS Feeds are the contents that a certain user can import from another's website in a form of XML. Hence, using a plugin this action can be done promptly without the need for coding.
Well, let's move ahead and know about the best WordPress RSS Feed Plugins:
---
Best WordPress RSS Feed Plugins for 2023
---
RSS Aggregator by Feedzy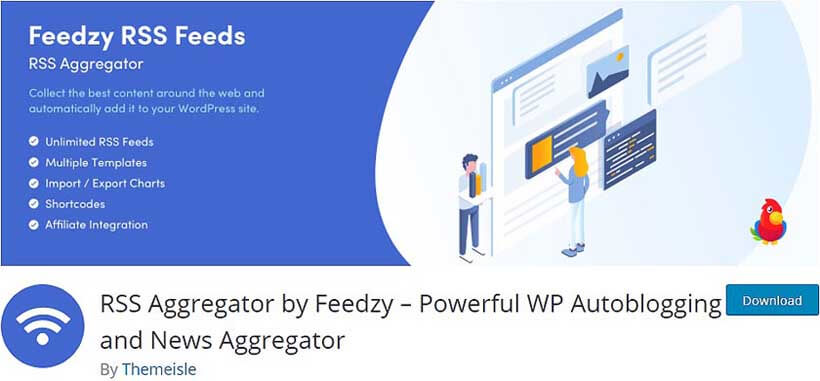 RSS Aggregator by Feedzy is one of the most effective plugins built for extracting RSS feeds from various websites. It is widely used by most WordPress users. Probably it's one of the most powerful plugins based on RSS Feeds. It works most swiftly and is easy to use. Users simply need to install the plugin then the RSS feeds will be imported from any site.
Major Features:
Automatically import and aggregate unlimited RSS feeds
Easily display RSS feeds
Control number of items
Responsive
Import images
---
WP RSS Aggregator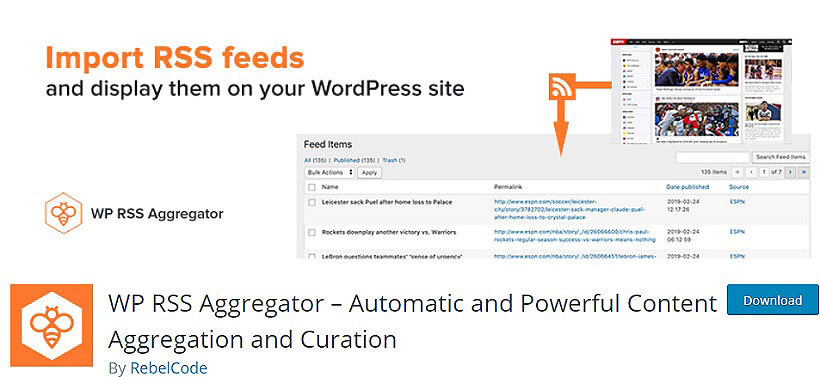 WP RSS Aggregator is one of the best plugin for importing RSS Feeds. This user-friendly plugin can be installed instantly and in no time you can have the feeds displayed on your site. Extract the feeds from other websites and social media. Hence, you can easily import those feeds as a blog post in your website or in your web database.
Major Features:
RSS feed auto-discovery
Import Youtube videos
Create a custom RSS feed
Extendable via action and filter hooks
---
WordPress RSS Feed Retriever

WordPress RSS Feed Retriever is again one useful plugin for RSS Feeds. It works on your website through a shortcode. You are free to display the news feeds on any part of the site. Have a proper management of the feeds. If you are looking to display them on excerpt then you can control the number of words.
Major Features:
Fetch as many RSS feeds as you want
Control whether links open in a new window
Fetch thumbnail or first image
Control order of items
Dofollow or nofollow options
---
WPeMatico RSS Feed Fetcher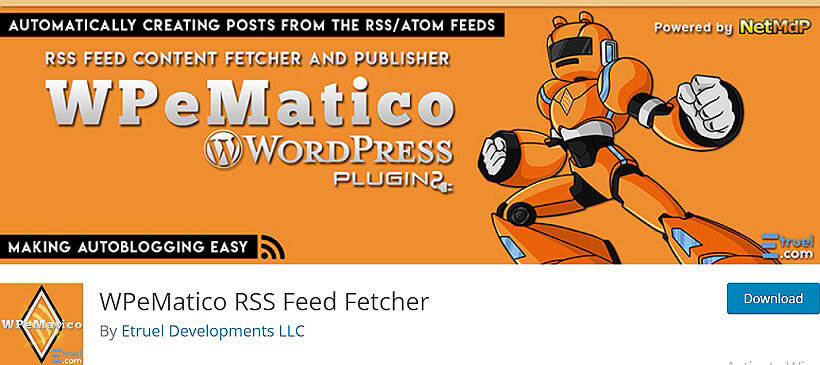 WPeMatico RSS Feed Fetcher is one wonderful plugin developed for fonts everybody must try. But it is to be remembered that the plugin is compatible with Astra theme, Beaver theme/Builder and  Elementor. It has a very attractive number of active installs in WordPress.org which shows that many people prefer this plugin for updating new fonts in their websites.
Major Features:
Multiple feeds / categories / tags
Auto add categories from source posts
Regular expressions supported
Dashboard Widget with campaigns summary
Multilanguage Ready
---
Super RSS Reader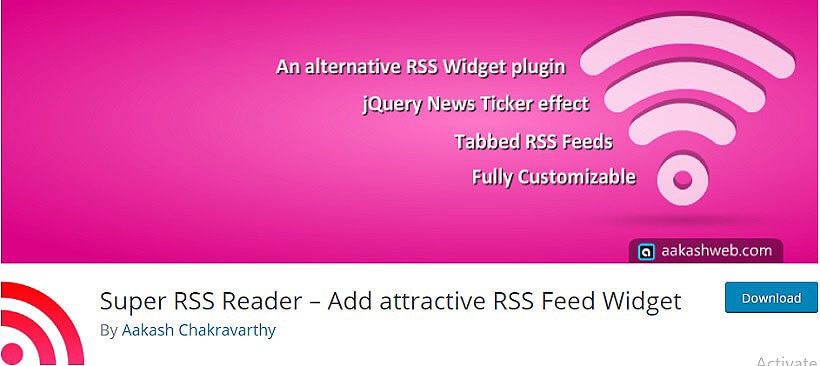 Super RSS Reader is basically a kind of plugin that will set visiting counter in a webpage and set its font-display to swap. Since, Google Fonts supports setting font-display via a new query parameter everything will work easily and perfectly. Users will only need to font-display to swap, the browser will use the fallback font and when downloading actual font is complete. It will simply swap the font.
Major Features:
Customizable ticker speed
Supports RSS and atom feed
Color themes
Multiple tabs
News ticker
---
RSS Feed Widget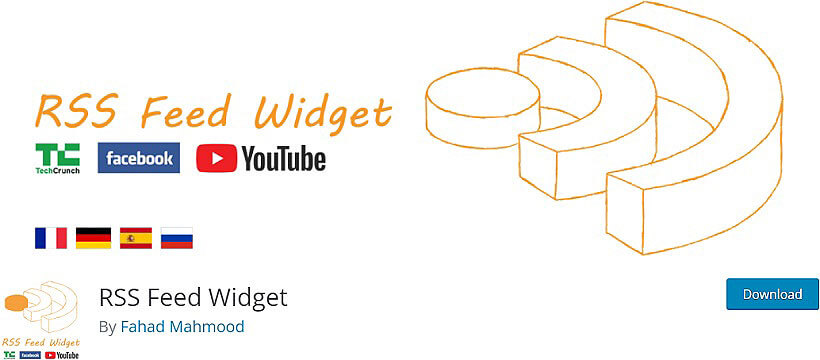 RSS Feed Widget is undeniably one of the most popular plugin for visitor counter among WordPress users. Add new and latest google fonts in your site and enjoy making new changes. As the plugin add the required Google code, you will also be given the ability to assign the Google fonts to specific CSS elements of your site from within the WordPress admin.
Major Features:
User-friendly
Simple to Use
SEO Friendly
---
Import XML and RSS Feeds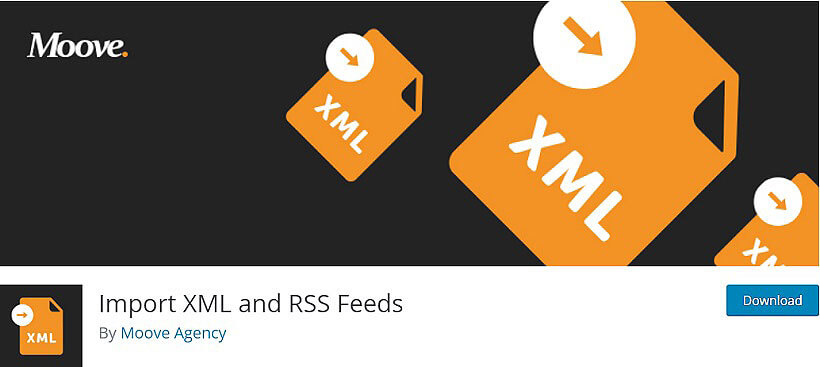 Import XML and RSS Feeds has been developed specifically for visiting counter in your website. The name itself says everything that users can properly set visit counter in their website with just a simple installations of this plugin. It is very easy to use and require less efforts to implement it in your site. The plugin is highly recommended for Japanese and also very helpful for them as well.
Major Features:
Linking Taxonomies to Posts
XML Preview
Limit posts
Importing and linking multiple taxonomies
---
Finishing Up,
We highly hope of you finding the above article worthy. Select any one of the plugin above and utilize the best use of visitor counter plugin in your website. You can keep a proper track or record of visitors from all around the world  visiting your site.
Do you want to share any thoughts or suggestions regarding the article above? Please write it in the comment section below: