5 + Best WordPress Library Management Plugins 2023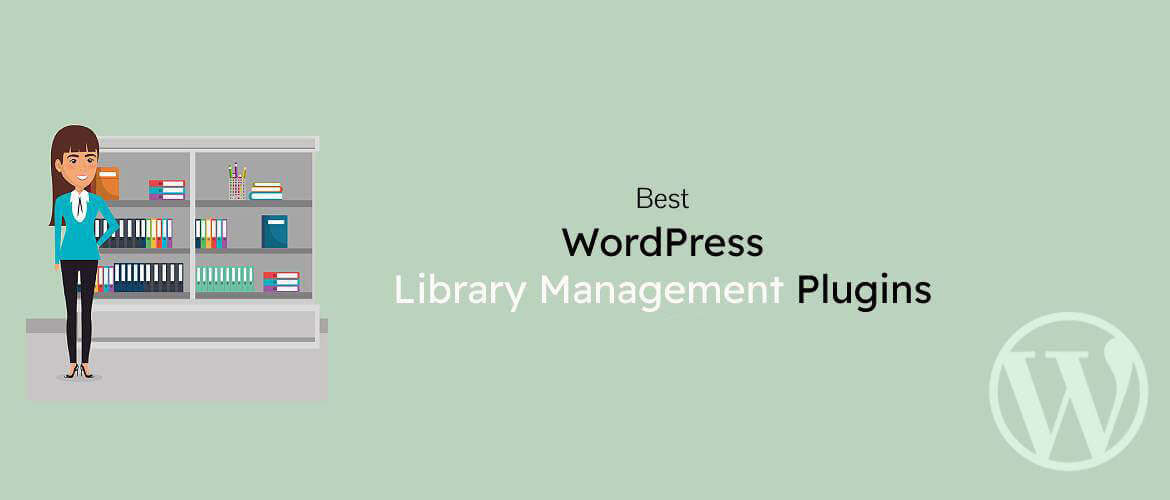 Are you searching for WordPress Library Management Plugin?
It is a common thing that a website will contain many files such as music, photo galleries, videos, etc. Well, usually they are one of the most important aspects of a website. However, there is always some kind of disorganization of such files letting users to become frustrated. It's such a problem that needs to be solved via manual coding or by using plugins. Anyone who has hosted their site on the WordPress platform can be quite benefited since there are some well-made plugins that will serve such a purpose.
In this article, we are going to list out such plugins that have the ability to add library management functionality to a website. We have done some deep research and have this blog made ready,
Now, let's go ahead and discuss them below:
---
Best WordPress Library Management Plugins 2023
---
Enhanced Media Library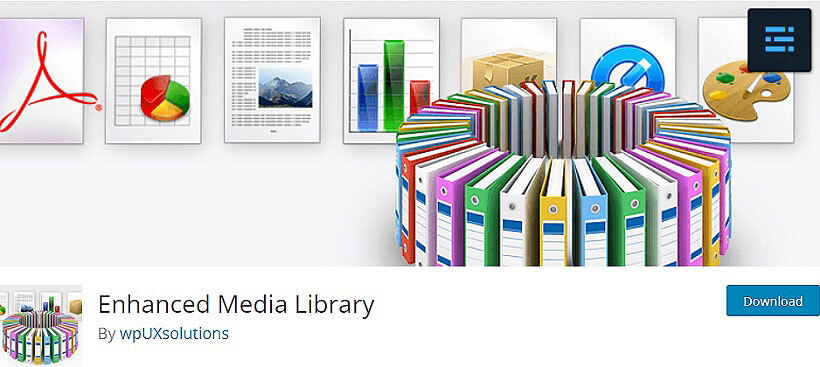 Enhanced Media Library is an effective plugin for maintaining a library of image galleries on your website. Users might have a whole lot of images and videos in your database. Generally, all these files will be there on the site but not properly placed. Hence, using this plugin users can easily manage to set all the images and videos in a sequential way.
Major Features:
Enhanced Media Library
Dynamic Galleries
Developer Friendly
Multisite Compatible
---
FileBird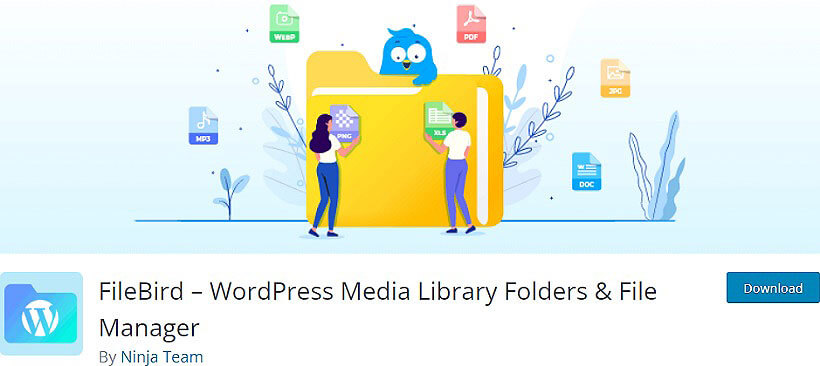 FileBird is yet another plugin for WordPress users who are looking to upgrade their media library in their WordPress database. This plugin is very easy to use and will help you in organizing various kinds of images and videos in a standard manner. The feature will let users sort the needed file via alphabet or number.
Major Features:
User-friendly
Smart Context Menu
Painless Migration
Strong Search Feature
---
WordPress Real Media Library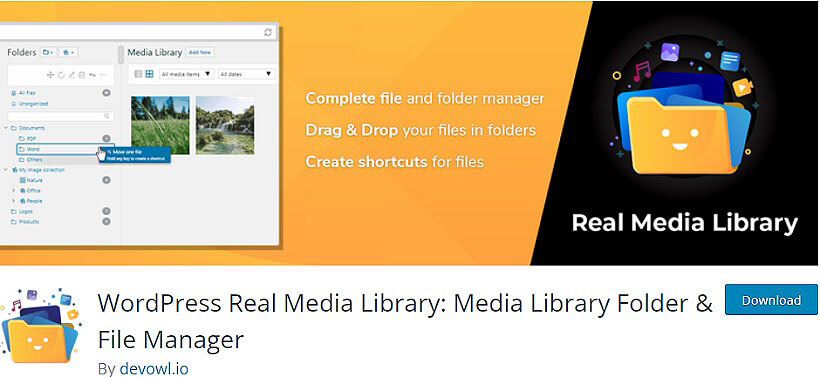 WordPress Real Media Library is an effective library management plugin. Install the plugin and get a modern look for the dashboard easily. Enhance the entire appearance of the dashboard as you have always wanted. Set logo in your dashboard and change its color and also maintain the whole look of the admin panel in a mesmerizing way.
Major Features:
Complete file and folder manager
Create shortcuts for files
Custom image order
Advanced upload management
---
Media Library Assistant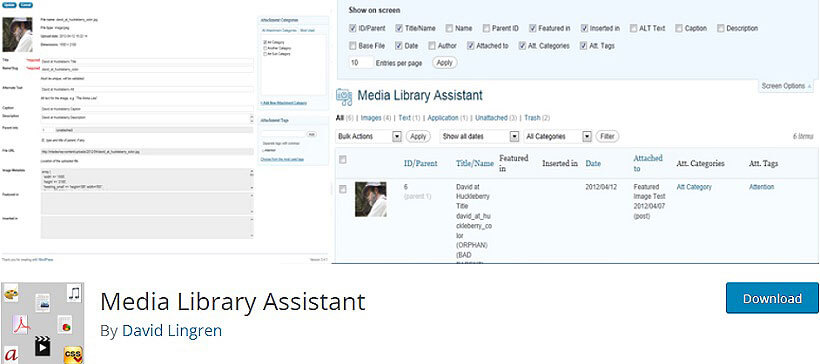 Media Library Assistant is one of the most simple and easy-to-use plugins. By just a quick installation of this plugin, users can have the support forum feature on your website. Share your queries and answers with as many people as you like. Being very easy to use most users will quickly get used to it. Plus the features are amazing and highly helpful. You can have strong control over the user roles and other factors.
Major Features:
Enhanced Search Media box.
Integrates with Photonic Gallery, Jetpack, etc
Powerful Content Templates
Where-used reporting
---
WordPress Media Library Folders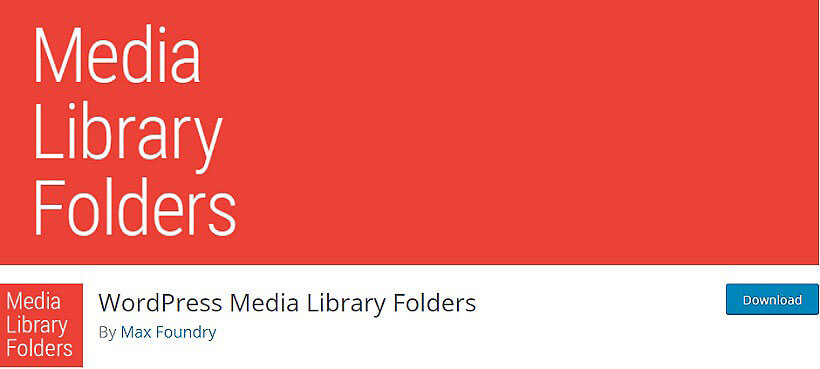 WordPress Media Library Folders is one finest WordPress plugins build for upgrading job vacancies on a website. Users will be able to update the design of every section of the admin dashboard. Things like login, register, forgot password, and many others. Modify the whole appearance of the templates as you want to and experiment with its look using colors and fonts.
Major Features:
Regenerate thumbnails.
Create a MaxGalleria gallery
SEO Images to specify ALT and TITLE attributes
Sync folders/files when moving
---
Mediamatic – Media Library Folders

Mediamatic – Media Library Folders is one plugin that offers a wide range of features. The striking feature of the plugin will hide automatically when the page is fully loaded. Update calculating features in the admin panel and also be able to enqueue your own Google Web Fonts. You will be able to add shortcodes in widgets on the front page of your site.
Major Features:
Simple to Use
Translation Ready
Build beautiful galleries
---
To Conclude,
We are hopeful that you find the above collection of best WordPress Library Management plugins interesting. You can be highly assured that each of the plugins works well and is a good one to experiment with. Take chance and play with your site by showcasing your contents in a grid view design.
Let us know if you have anything to share with us regarding this article. Please write it in the comment section below: