5 + Best WordPress Link Directory Plugins 2023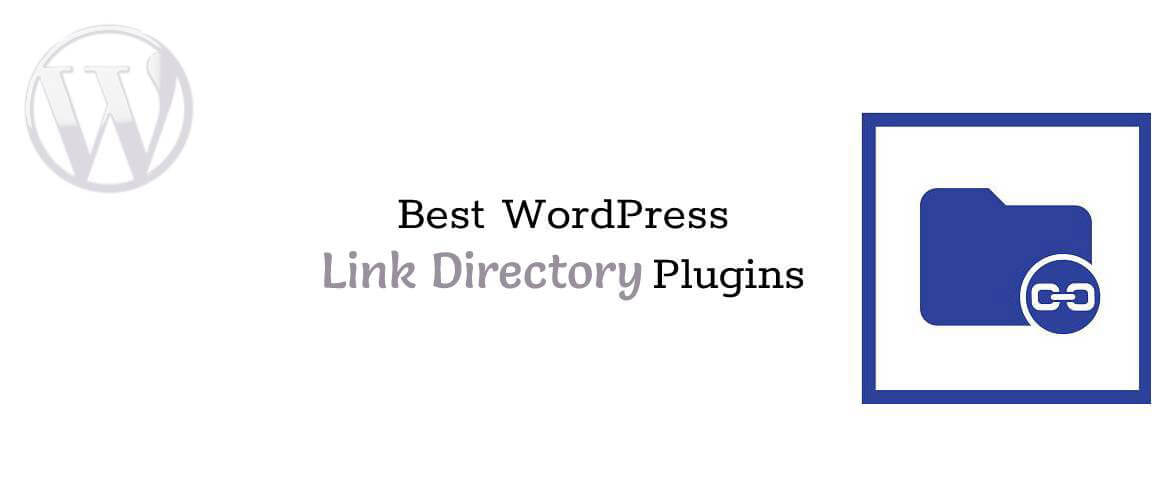 Do you want to add a link directory plugin to your site?
Link directory plugins for WordPress are powerful tools that allow website owners to manage large collections of links easily. These plugins allow website owners to create, organize, and manage large collections of links in a user-friendly manner. They offer an excellent way to showcase content from other websites, and they can be used to promote your own website by allowing other webmasters to add their links to your directory.
Link directories are particularly useful for website owners who want to create a niche-specific directory of related websites. For instance, if you run a travel blog, you can create a directory of travel-related websites, which will help you establish yourself as an authority in your niche. The benefits of link directories are numerous, including increasing traffic to your site, building backlinks, improving search engine rankings, and providing a valuable resource to your audience.
In this article, we will review some of the best WordPress link directory plugins available. We will provide an overview of each plugin's features, ease of use, and pricing. Whether you're a blogger, a marketer, or a business owner, this article will help you find the perfect link directory plugin for your needs.
We have done some deep research on this topic and have come up with the collection below:
---
Best WordPress Link Directory Plugins 2023
---
Link Library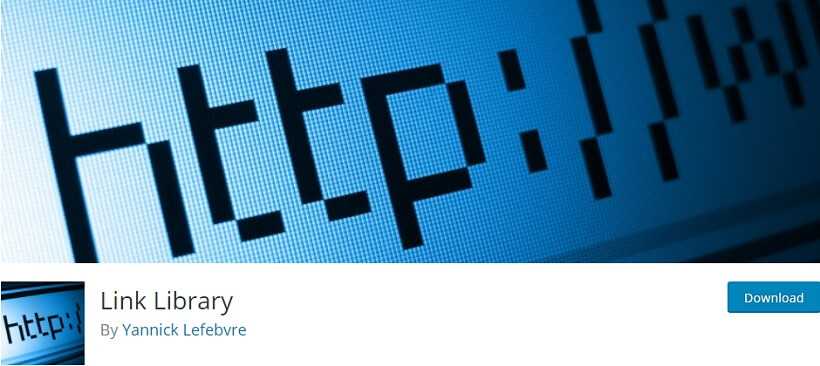 Link Library is a WordPress plugin that lets you create a powerful directory of links on your website. You can organize links into categories, tag them, and add descriptions to provide more context for your visitors. The plugin also offers advanced features such as importing and exporting links, link validation, and shortcode integration to display your links on pages or posts. With Link Library, you can easily create a comprehensive directory of resources on your website for your users to explore.
Major Features:
Generate an RSS feed
Uses the filter method
Display a form
---
WP Links Page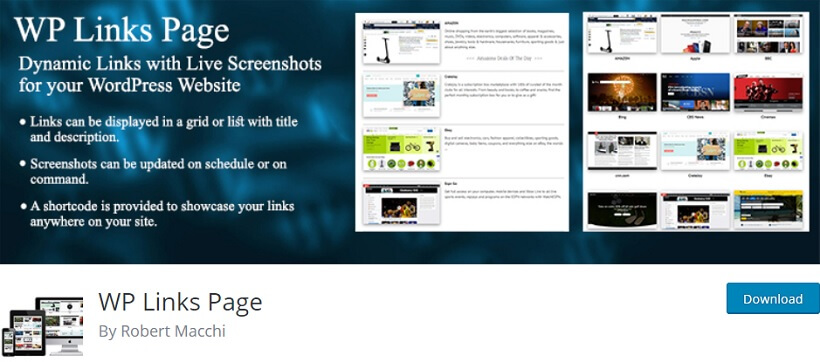 WP Links Page is a user-friendly plugin that lets you create a dedicated page to display a categorized list of links. It offers an easy-to-use interface to add, edit and organize links, along with the ability to customize the link categories and page layout. With its powerful shortcode system, you can display the links on any page or post on your WordPress website. WP Links Page is a great solution for creating a simple link directory or resource page for your visitors.
Major Features:
Links can be added, and edited
Shortcode Options
Customize your link titles
Displayed in a grid or list
---
Simple Link Directory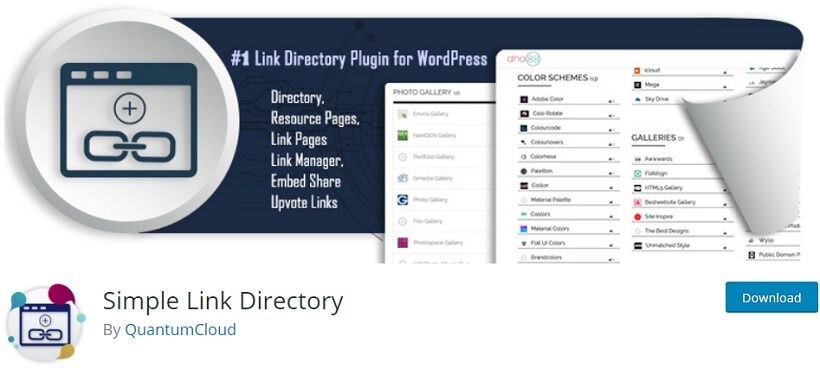 Simple Link Directory is a lightweight and easy-to-use plugin for creating link directories on your WordPress website. It allows you to add links and organize them into categories for easy navigation by your visitors. The plugin comes with a user-friendly interface and customizable settings, allowing you to create a professional-looking directory in just a few minutes. You can also choose from various templates and styles to match your website's design. Simple Link Directory supports multiple languages and is optimized for search engines, ensuring that your links are easily discoverable by users. Additionally, it offers features such as URL redirection, link importing, and bulk editing, making it a powerful tool for managing your links.
Major Features:
Build a Complete Directory Website
Use for Your Resources Page
Create Affiliate Links Directory
Make a Local Business Directory
---
Broken Link Checker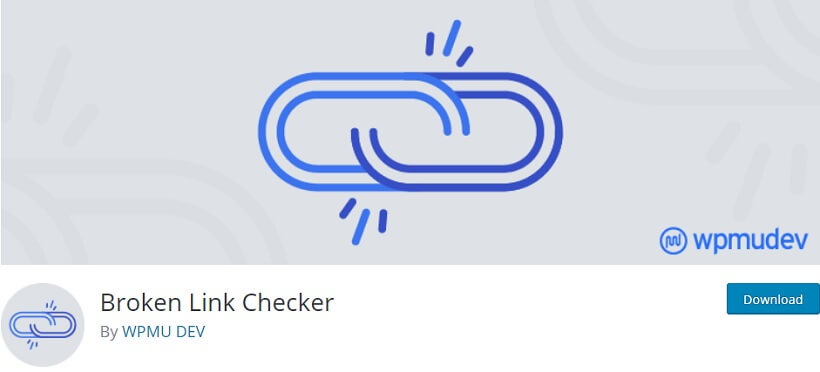 Broken Link Checker is a popular WordPress plugin that helps you detect broken links on your website. It constantly checks your content for broken links and alerts you if it finds any. The plugin also provides options for fixing or unlinking broken links. With Broken Link Checker, you can easily maintain the integrity of your website by ensuring that all links are working properly, which can improve user experience and search engine optimization.
Major Features:
Highly configurable
Makes broken links display
Monitors external links and internal links
SEO Friendly
---
Pretty Links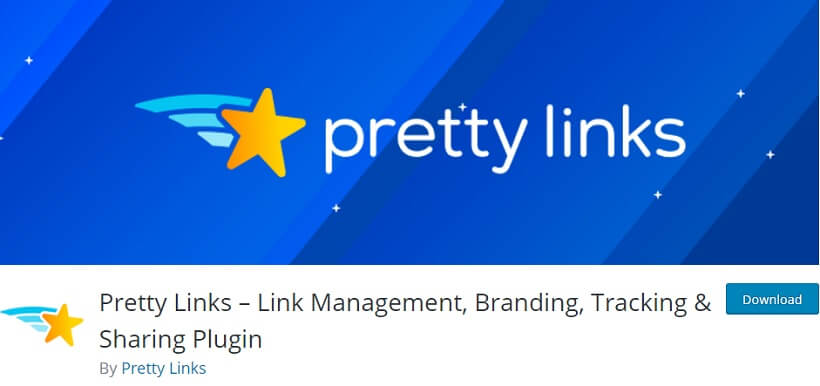 Pretty Links is a powerful and user-friendly WordPress plugin that helps you manage and track your affiliate links, social media links, and any other types of external links. With Pretty Links, you can create short, branded links that redirect to any URL you choose. It also offers advanced features like link cloaking, link redirection, link tracking, and link management. This plugin can help you to boost your website's SEO by allowing you to create clean, user-friendly links that are easy to remember and share.
Major Features:
Tracks the Number of Clicks per link
Download hit details in CSV format
Intuitive Javascript / AJAX Admin User Interface
Turn tracking on / off on each link
Pretty Links Bookmarklet
Create nofollow/noindex links
---
To Conclude,
There are many WordPress link directory plugins available to help you create a professional and organized directory on your website. These plugins offer various features, such as customizable templates, sorting and filtering options, and advanced search functionalities. With the right plugin, you can easily manage and showcase your links, making it easy for visitors to navigate and find the information they need. Consider your specific needs and requirements when choosing a link directory plugin for your WordPress site, and enjoy the benefits of a well-structured and user-friendly directory.
If you have any thoughts or suggestions regarding this article then please share them with us in the comment section below: