5 + Best WordPress Live Streaming Plugins 2023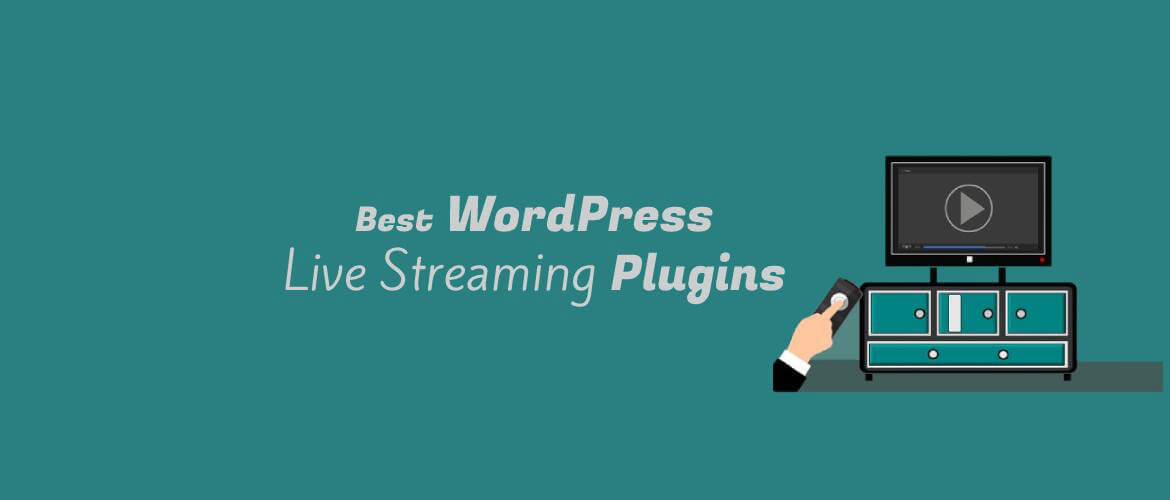 With the rise of remote work and online events, live streaming has become an essential part of online communication. Whether it's for a webinar, a product launch, or a live event, live streaming can bring your audience closer to your brand. If you're using WordPress for your website, you're in luck, because there are many WordPress live-streaming plugins available that can help you take your live-streaming game to the next level.
In this article, we will explore the best WordPress live-streaming plugins available on the market. We will examine their features, ease of use, and pricing to help you choose the right plugin for your live-streaming needs. Whether you're a small business owner, a blogger, or a professional live streamer, there is a live streaming plugin that can help you achieve your goals. So, if you want to learn more about the best WordPress live-streaming plugins, keep reading.
---
Best WordPress Live Streaming Plugins 2023
---
Embed Plus for YouTube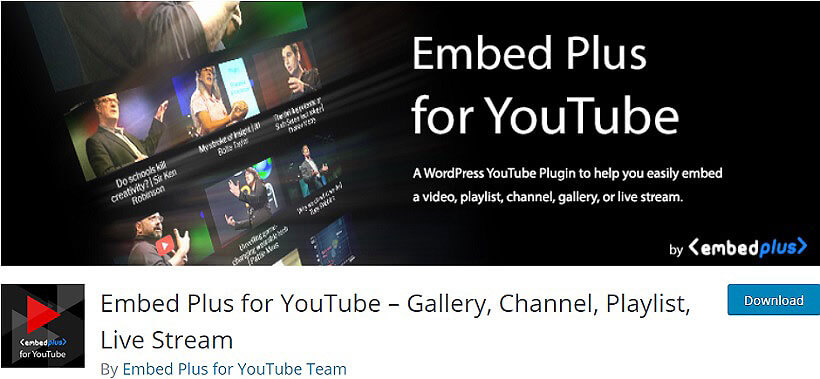 Embed Plus for YouTube is a powerful WordPress plugin that enhances your YouTube videos by providing useful features like real-time reactions, video gallery creation, and more. With Embed Plus, you can customize your video player's appearance and add annotations, branding, and call-to-action buttons. It also supports live streaming and automatic video scaling, ensuring your videos look great on all devices. This plugin is easy to use, even for beginners, and will take your YouTube video content to the next level.
Features:
Improved ajax theme support
Simultaneous playback control
YouTube gallery capability
Privacy and Consent
Defer critical and non critical JavaScript
---
WpStream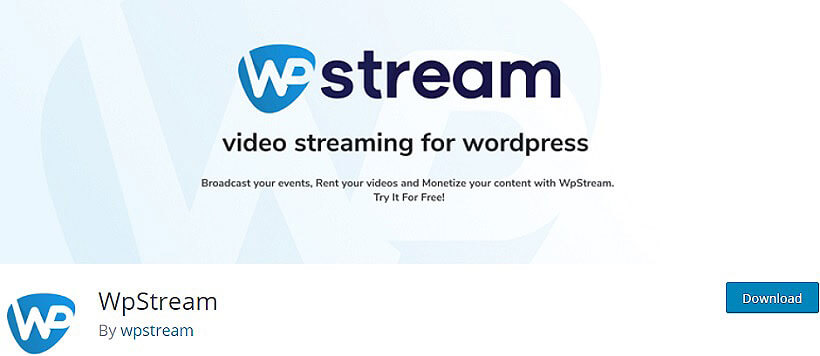 WPStream is a powerful and versatile plugin for WordPress that enables live streaming of events, webinars, and video content. It allows you to create and monetize your own live-streaming channel, with features such as pay-per-view, subscriptions, and donations. WPStream is user-friendly and compatible with a wide range of video formats and also includes built-in analytics and reporting tools. With WPStream, you can easily set up and manage your live-streaming content on your own website, without the need for third-party platforms.
Features:
Compatible with all modern browsers
Mobile-friendly
Uses Shortcodes
---
Broadcast Live Video – Live Streaming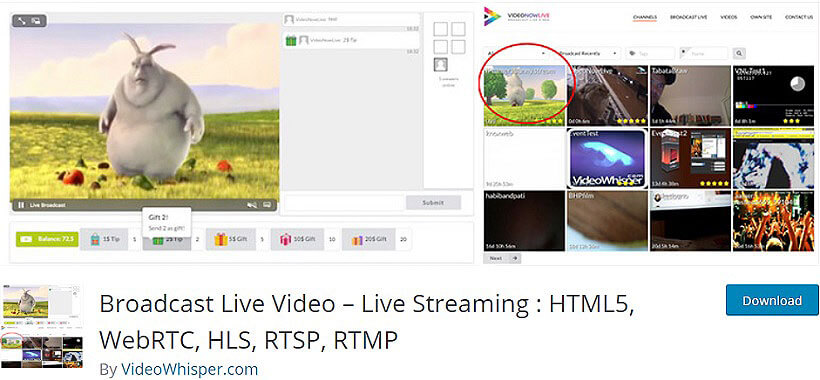 Broadcast Live Video is a plugin that enables live streaming on WordPress websites. It supports unlimited live channels, real-time chat, and adaptive bitrate, and can be integrated with YouTube and Facebook Live. Users can schedule live events, embed videos on their website, and monetize their streams through ads and subscriptions. The plugin is mobile-friendly and has a user-friendly interface. It is suitable for e-learning, sports, gaming, and any other industry that requires live-streaming capabilities. Broadcast Live Video is a powerful solution for businesses, entrepreneurs, and content creators who want to reach their audience through live video.
Features:
AJAX chat for viewers
Channel listings with live AJAX updates
Premium channels
Custom floating logo, ads
Playlists support
---
Agora Video for WordPress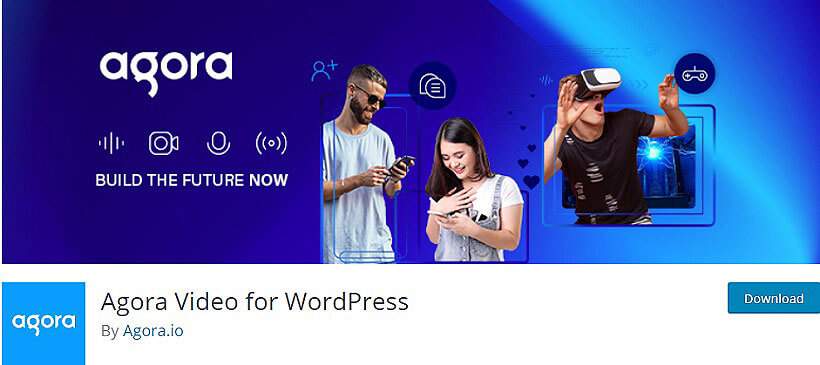 Agora Video for WordPress is a plugin that allows users to integrate real-time video and voice communications into their websites. With Agora, users can conduct high-quality live broadcasts, video conferences, and online classes with ease. The plugin comes with a range of features, including HD video and audio, screen sharing, virtual backgrounds, and more. It is easy to install and configure, making it an ideal solution for businesses, educators, and content creators looking to add live streaming capabilities to their WordPress websites.
Features:
RTMP support
Customizable UI
Screen sharing support
Cloud recording directly to Amazon S3
---
Free Livestream – Live Video Streaming with Hapity

The Free Livestream plugin allows you to easily set up and live stream video content on your WordPress website using the Hapity platform. With simple and intuitive controls, you can customize the player to match your branding and embed the live stream on any page or post. The plugin supports HD video and multiple streaming formats, making it a great choice for webinars, virtual events, and more. Best of all, it's free and easy to use for both beginners and experts alike.
Features:
Free Video Hosting
One-click Broadcasting
Reach Every Audience
OBS Support is included now
Your Content. Your rules
---
WP YouTube Live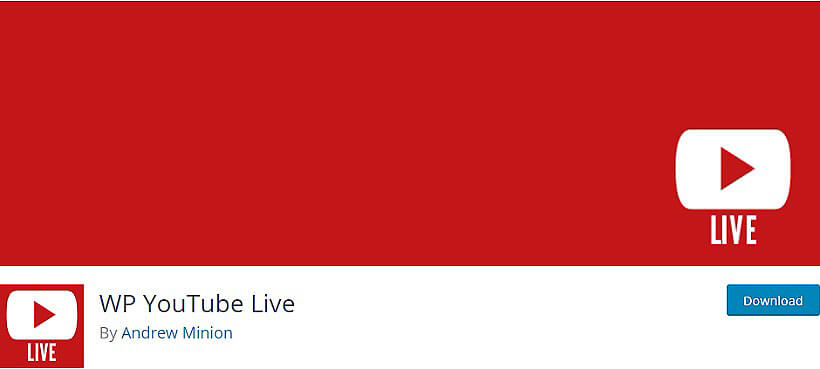 WP YouTube Live is a WordPress plugin that allows you to stream live videos on your website. With this plugin, you can embed YouTube Live events or streams on your website. The plugin offers various customization options such as choosing the video player size and adjusting the video quality. You can also set the video to autoplay, enable live chat, and enable DVR mode. WP YouTube Live is an easy-to-use plugin for live streaming that can help you engage with your audience in a new way.
 Features:
Auto-refresh to automatically check for a live video
All Browser Compatible
Flexible & Responsive
---
Lastly,
If you're looking to add live streaming functionality to your WordPress website, there are several great options available. Consider your specific needs and choose a plugin that provides the features and ease of use that work best for you. With these top WordPress live streaming plugins, you can connect with your audience in real-time and take your website to the next level.
Any thoughts or suggestions regarding the article above? Please share it with us in the comment section below: