6 + Best WordPress Instagram Feeds Plugins 2023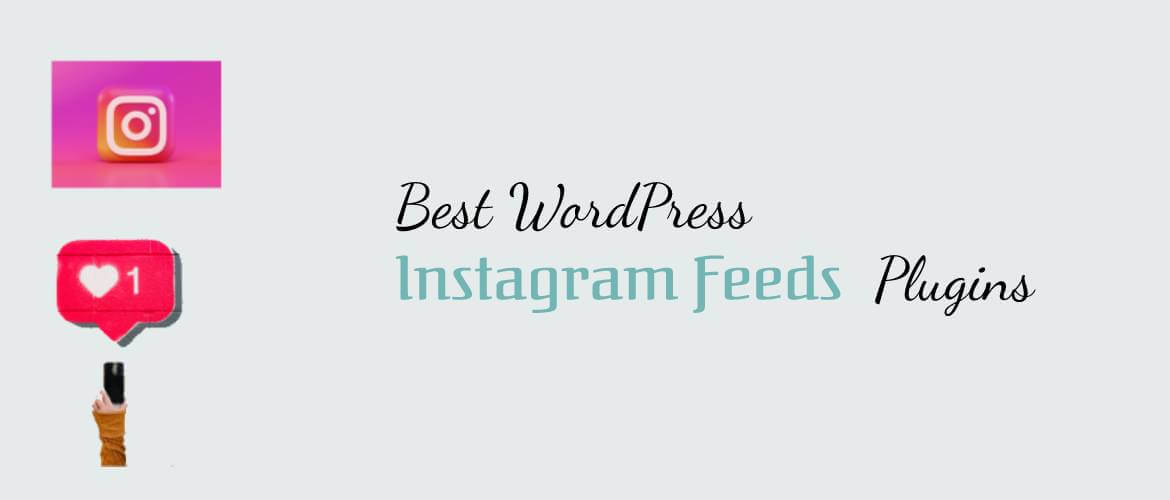 Looking for the Best WordPress Instagram Feeds Plugins?
We all have social media account right? Whether it's a personal one or one for your business. Among all the social accounts Instagram has gaining supreme priority like never before. It has been extremely successful in sharing any kind of product and services worldwide in less time. It just takes one single click and people around the world can see what's your latest stuff. So, as a website owner, it's definitely something to think about displaying a newsfeed of Instagram coming to your site in a constant manner. And WordPress has the best solution for it – the plugins developed to let flow the regular newsfeeds of your Instagram accounts into your site.
Yes, we are talking about the Best WordPress Instagram Feeds Plugins. What's more interesting is that they are all free and feature-rich. No need to spend your single penny to use them. You can simply download it from WordPress.org and install them on your site. After finishing its required settings the plugin is ready to use and user can now show off their Instagram feeds on their website. Plus if you are interested to experiment with advanced features then you can always go for the Pro version.
Below the plugins have been described in detail:
---
Best WordPress Instagram Feeds Plugins for 2023
---
10Web Social Photo Feed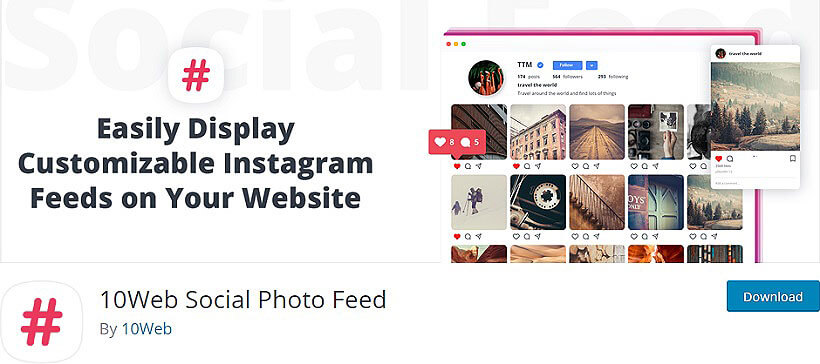 10Web Social Photo Feed is a fantastic WordPress plugin to build magnificent Instagram feeds for your website. Place it anywhere you desire whether it's pages or posts. Just add the shortcode in the section and you will have it ready. It works well with any other themes and moreover very easy to use. In other words, it's very user-friendly.
Key Features:
Increase brand/blog awareness
Add appeal to your website
Resource-efficient
Increase user engagement
Minimal effort
---
Social Slider Widget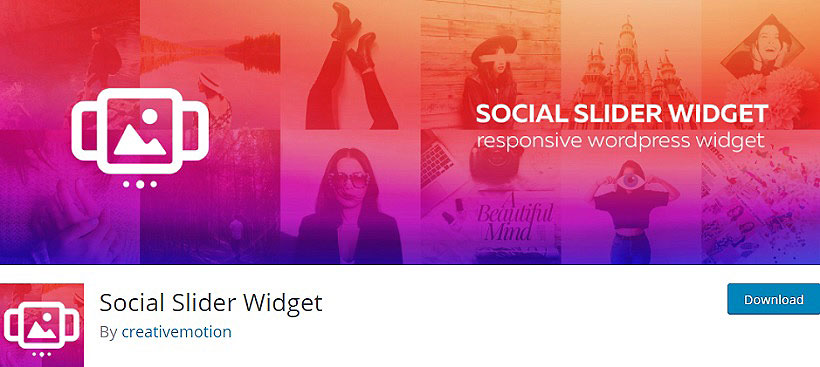 Social SLider Widget is an extremely professional and fantastic plugin to install on your website. By adding this plugin users can now have some extra sidebars with brand new features. Place the sidebar at any desired section of your site. You may want to have it on the pages or posts.
Key Features:
Easy to set up
Display Images in Slider or Thumbnails
No API Key Needed
Fully responsive
Show or hide the account title
Sort images Randomly, Popularity, Date
---
WPZOOM Social Feed Widget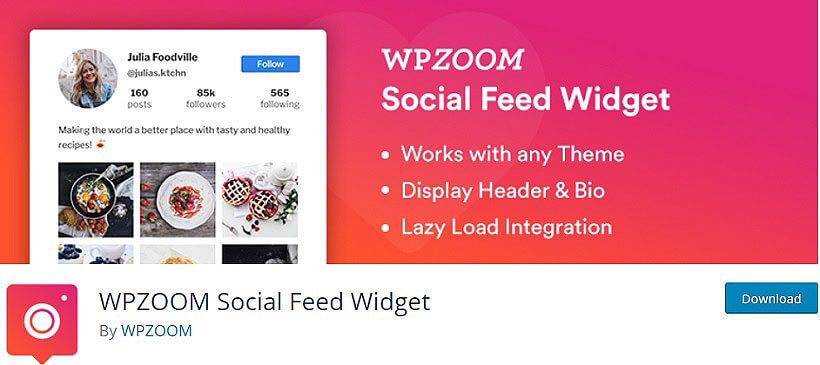 WPZOOM Social Feed Widget is one of the best plugins for users who want to set some highly attractive sidebars on your site. The plugin works with shortcodes. By simply placing it on the widgets section. Though WordPress already has normal sidebars with the help of this plugin an impressive-looking sidebar can be designed in one's unique way. In fact, new sidebars can be the impactful thing visitors would admire while going through your site.
Key Features:
User-friendly
Highly Responsive
Display unlimited number of feeds
---
BlossomThemes Social Feed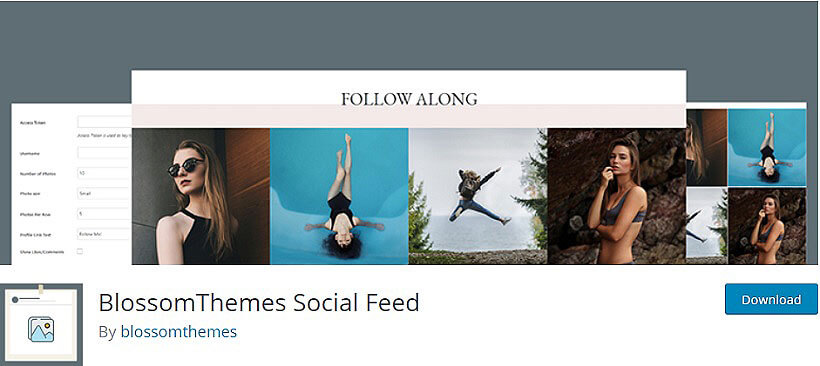 BlossomThemes Social Feed is the perfect plugin to add sidebars as widgets in pages and posts. Anyone can use the plugin and get interesting sidebars on your site promptly.
Key Features:
Easy to Use
Uses Shortcode
Flexible
---
Social Gallery and Widget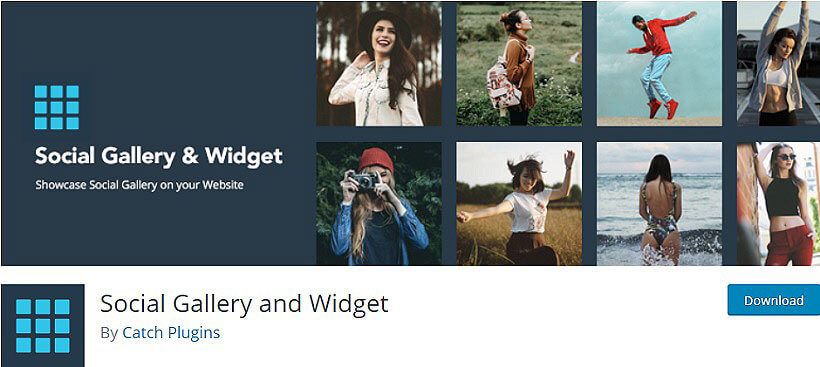 Social Gallery and Widget is one cool plugin for setting a sidebars widget or box in your website. It simply provides an extended interface where users can add CSS code to enhance the look of a website. Create an awesome donation box on your site and mesmerize visitors. Make good use of the features offered in the plugin and add some more attractiveness to the design.
Key Features:
Mobile Friendly
Display thumbnail, small or large-size photos
Adjust number of feeds to be displayed
Easy to set up
---
WP Instant Feeds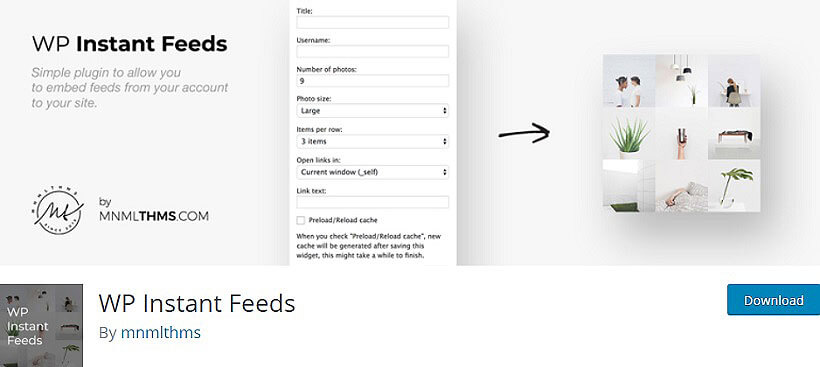 WP Instant Feeds is a  feature-rich plugin for adding a table. The huge collection of inbuilt designs makes it a striking one so you need to think about the right design. This user-friendly plugin can be easily installed without any tech knowledge and in the fastest way. So, website owners can create a beautiful donation box to showcase their schemes and special offers in a highly professional manner. Also, customize them in your own desired way with different colors and fonts.
Key Features:
Ability to Preload/Reload cache
No Access tokens needed
Set number of items row
---
Spotlight Social Media Feeds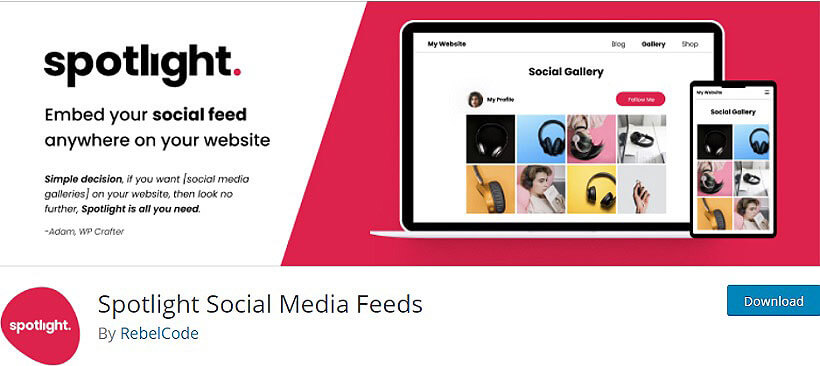 Spotlight Social Media Feeds is one of the recommended and popular among people for the sidebar plugin. It is completely user-friendly and easy to implement. Users can view your image in a larger size which is more convincing to buy. It also has a pro version with extended features. Hence, if you are looking to get an online donation feature on your site then the plugin is the best one for you.
Key Features:
Display photos, videos, and IGTV videos
Grid layout with various design options.
Popup lightbox
Create unlimited Instagram feeds
Update number of columns in the feed
---
Closing Up,
So, we end listing out the best table WordPress plugins. We have shared with you the best WordPress Instagram Feeds Plugins available in the market or in the internet. We have high hope that you find the one that is best for your site.
Do you have something to share with us regarding the article above? Please do share it with us in the comment section below: