5 + Best WordPress Inventory Management Plugins 2023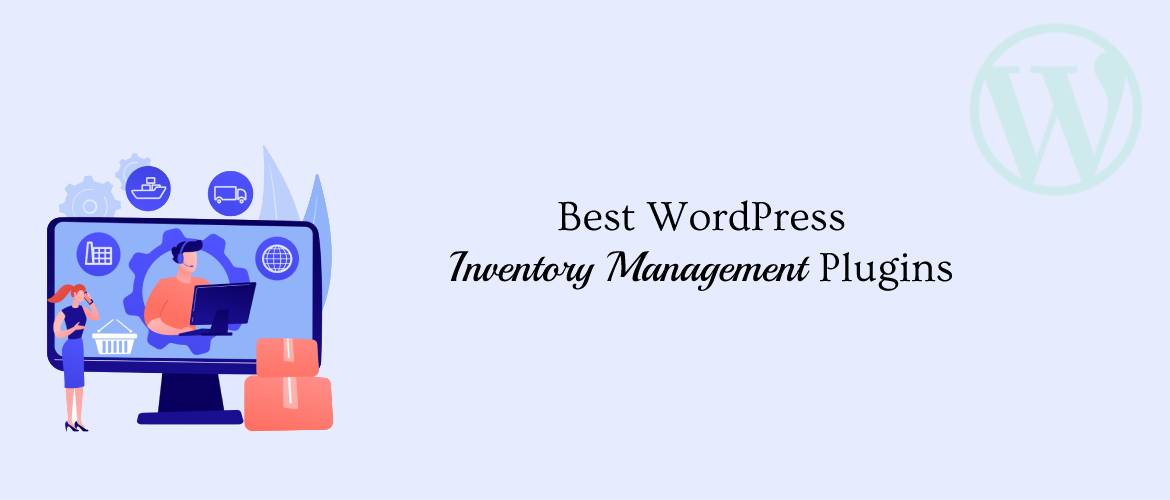 Are you looking for Inventory Management Plugin?
Running an online business is not quite easy. You must make everything is perfect like the design, marketing, promotion, and many necessary things. One of the most important things to keep in mind is that you should maintain proper management of the inventory of your business. If there is a good systematic approach to managing the inventory then it will definitely help you run your business at a smooth pace.
Here in this article, we have selected some of the best WordPress Inventory Management Plugins for your website. Let's go ahead and have a quick introduction of them.
Let's see them below:
---
Best WordPress Inventory Management Plugins 2023
---
ATUM Inventory Management for WooCommerce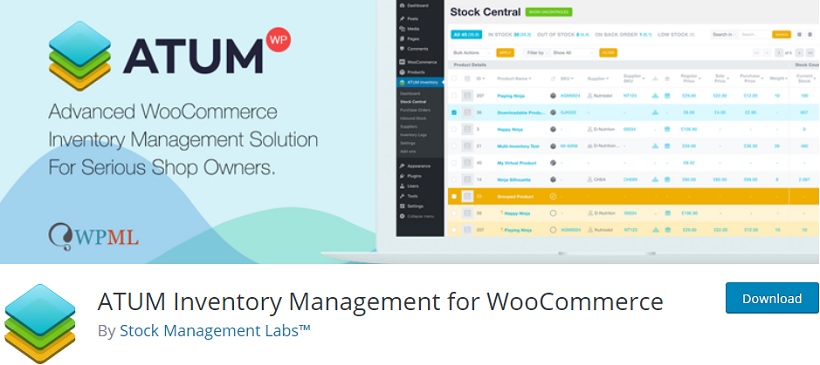 ATUM Inventory Management for WooCommerce is one of the most amazing plugins that you can use to make an effective inventory management system. You will find almost all kinds of necessary factors to maintain proper inventory management of your business. Anyone can surely make the most of the plugin.
Key Features:
ATUM ground-breaking Stock Control system
Advanced search with an auto-fill feature
Intelligent settings for easy inventory/stock management
Full inventory PDF export directly from Stock Central
Complete location hierarchy tracking
---
WooCommerce Stock Manager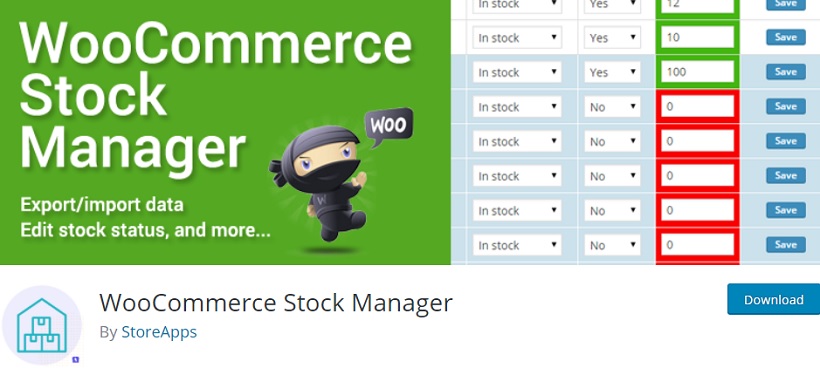 WooCommerce Stock Manager is a free plugin designed for the stock management of any company. With this plugin, you can make sure that each and every stock is properly handled and is uptodate.  There are amazing functionalities that will easily help users to have the best management of stocks. Furthermore, the result of such information can guide business owners to make good decisions for the future.
Key Features:
Display product thumbnail image
Sort products by name
Search products by name or SKU
Show/hide columns for better usability
Save each product or variation separately
---
WooCommerce POS Inventory Count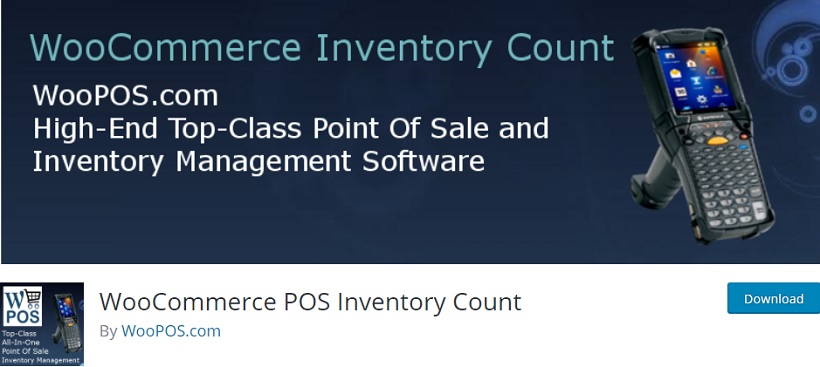 WooCommerce POS Inventory Count is a good option for setting up an inventory management system. In this plugin, users can scan QR codes to count the inventory of their company. Users can easily manage each and every task in a quick and simplest manner.
Key Features:
CRM loyalty points
Cloud database
Barcode designer
Multi-vendor & Store
---
Order and Inventory Manager for WooCommerce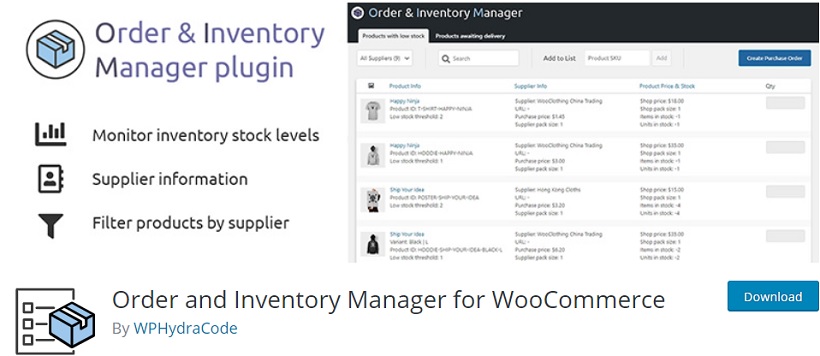 Order and Inventory Manager for WooCommerce is one of the most simple and easy-to-use plugins. By just a quick installation of this plugin, users can have the support forum feature on your website. Share your queries and answers with as many people as you like. Being very easy to use most users will quickly get used to it. Plus the features are amazing and highly helpful. You can have strong control over the user roles and other factors.
Key Features:
Filter products by supplier
Create your suppliers and fill out all information
Save your time and resources
Regularly release updates to the anti-spam module
---
Car Demon

Car Demon is one finest WordPress plugins build for upgrading job vacancies on a website. Users will be able to update the design of every section of the admin dashboard. Things like login, register, forgot password, and many others. Modify the whole appearance of the templates as you want to and experiment with its look using colors and fonts.
Key Features:
User friendly
Manage Inventory Control
Notify admins by e-mail about incoming spam
Validate the IP address of commenters
---
Woocommerce Multi Warehouses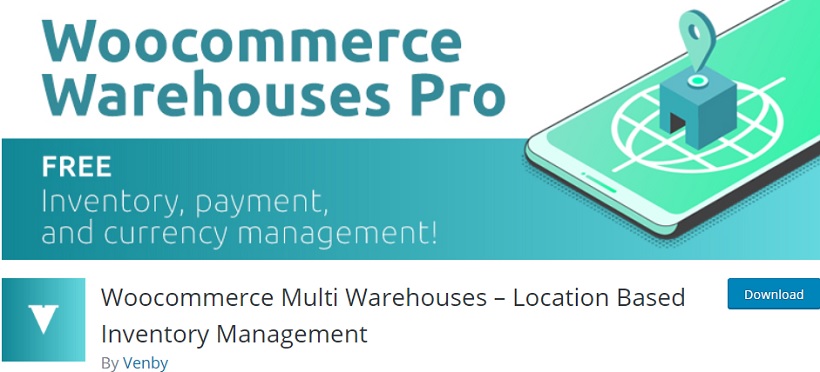 Woocommerce Multi Warehouses is one plugin that offers a wide range of features. The striking feature of the plugin will hide automatically when the page is fully loaded. Update calculating features in the admin panel and also be able to enqueue your own Google Web Fonts. You will be able to add shortcodes in widgets on the front page of your site.
Key Features:
Set additional location-based warehouses for special retail events
Offer site visitors prices in local currency
Pay your affiliates directly
Partner with international distributors
---
To Conclude,
So, we hope that the above plugin will be highly beneficial for business managers and entrepreneurs to maintain fantastic management of their stock.
Please share your thoughts or suggestions regarding the article above and write them in the comment section below: