5 + Best WordPress Electronic Signature Plugins 2023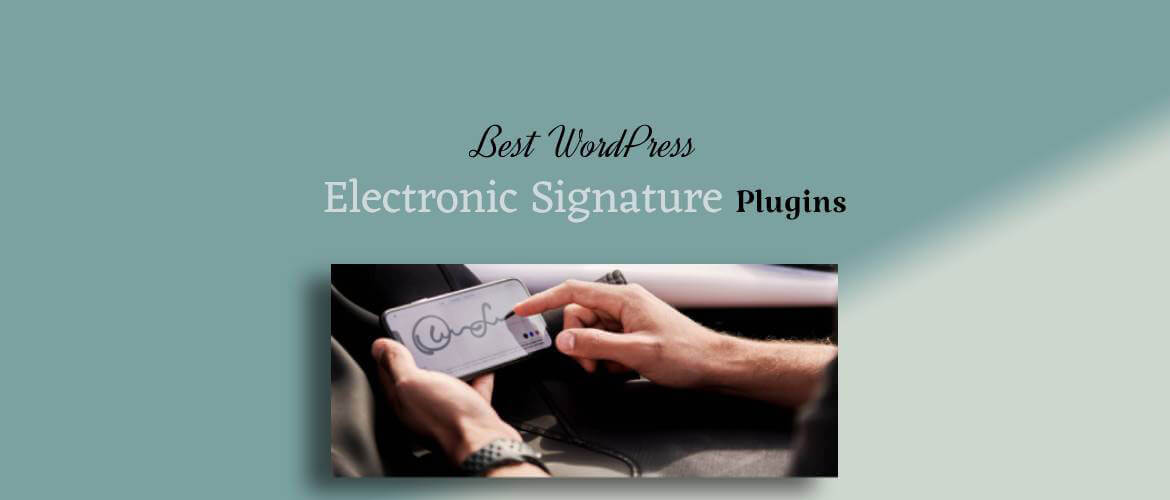 Do you want to add an Electronic Signature Plugin to your site?
A signature is probably one of the most important things that regarding making any business deals. We have always been using manual signatures in printed paper to do business. But as technology has made lots of progress today it is possible to have a sign made in digital format. In other words, people can now enter their signature into any website using a certain digital pen. Concerning this matter, there are many WordPress Electronic Signature Plugins today to conduct such actions.
Why is it useful?
There are many benefits of including an electronic signature plugin in your website. Firstly, it gives high security for your site as digital signature is more secure and promising. Secondly, it saves lots of time for both viewers and site owners or between business partners. It will replace the old style of printing a document and then signing it again to complete any contract. Hence, this feature saves some really important time for both the parties.
So, let's not wait and move further to check these plugins :
---
Best WordPress Electronic Signature Plugins for 2023
---
Gravity Forms Signature Add-On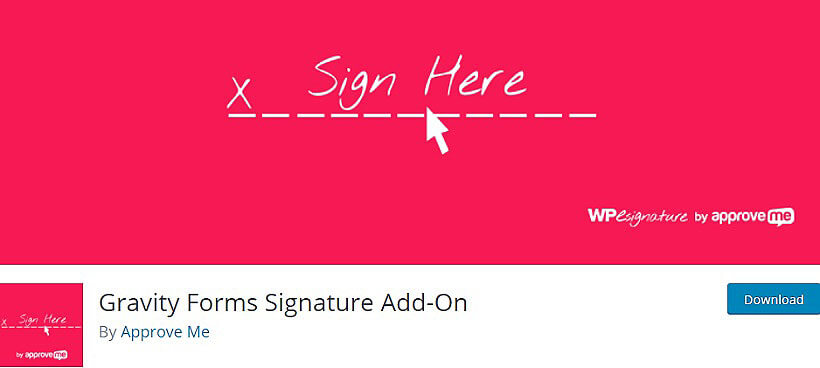 Gravity Forms Signature Add-On is an add-on plugin for the gravity forms plugin. It will add more functionalities to the main plugin. Basically, this plugin makes the esignature process compliant with UETA/ESIGN regulations. It will provide high protection and most secured one.
Key Features:
Customizable
Responsive
Legally binding
Signing Reminder Email
---
WooCommerce Digital Signature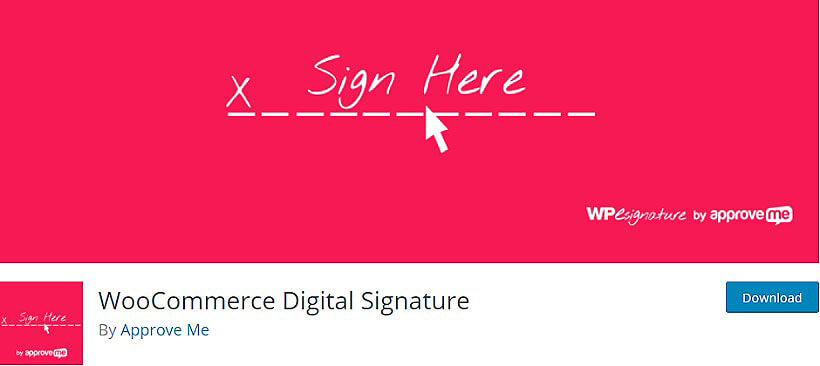 WooCommerce Digital Signature has been designed particularly for creating client's logo in a carousel into your website. When you have install the plugin it will create a custom post type and add a client's Logos carousel. You can display it any section on your site with the help of the shortcode.
Major Features:
Easy to Implement
Flexible
Mobile-friendly
---
WP Forms Signature Contract Add-On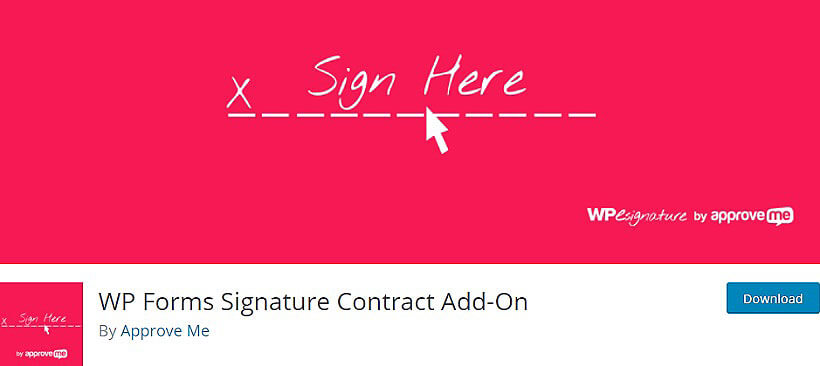 WP Forms Signature Contract Add-On is yet another useful plugin for creating customized login form page within a website. This user-friendly plugin will make it easy for anyone whether professional or not to build an awesome product catalog into a webpage. The plugin is responsive and is also very good in terms of SEO.
Major Features:
Encrypted Data Storage
Unique Signer Invitations
Responsive Design
Dynamic Form Fields
Instant Trigger Contracts
---
Ninja Forms Signature Contract Add-On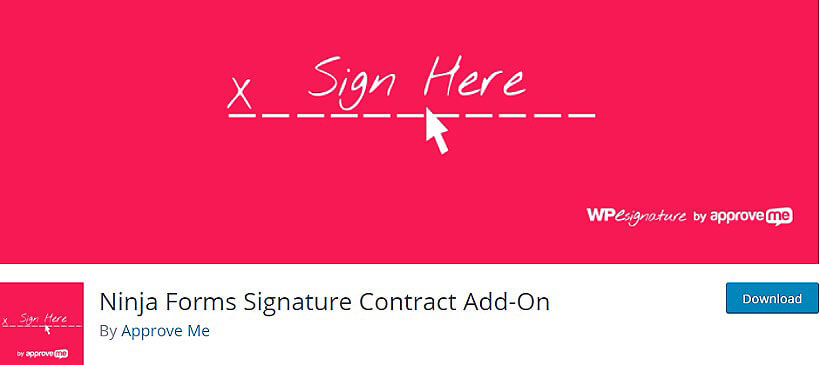 Ninja Forms Signature Contract Add-On is the best choice for a customized login page. Widgets are important part of any website and often people wish to alter the design of widgets. And this plugin works wonder for them. In addition to excellent features, the plugin also consists of filters and hooks through which the output can be customized along with class names. It is also extremely compatible with Widget Logic, Widget Context, and WP Page Widget plugins.
Major Features:
Instantly Trigger Contracts To Be Sent
Values Inside A WP E-Signature Contract
Redirect a User to an Electronic Signature Contract
Sends your Client a Contract Via Email
Signing Reminder Emails
---
Electronic Signature by SwiftCloud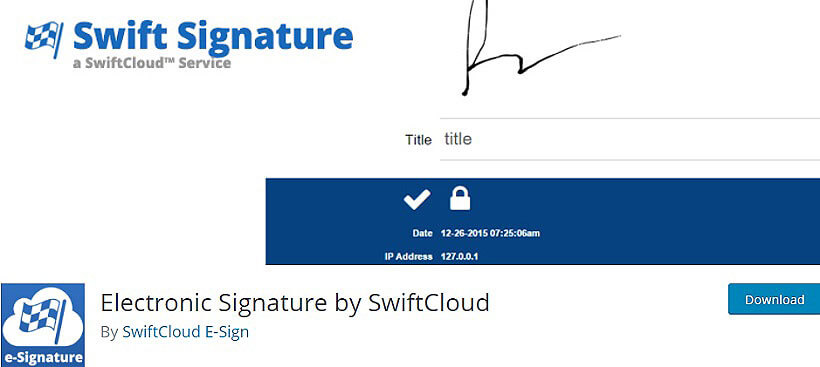 Electronic Signature by SwiftCloud is the best and simple plugin that will let you build product listing catalog in any part of a website. It's features will make you even more enthusiastic in using the plugin and reap more benefits. Play with its available functionalities and modify the overall catalog of the site.
Major Features:
Single-page mode
Multi-page mode
Multi-Party Consecutive or Concurrent
Notification and Automation options
Sales flow sessions options available
---
Easy Digital Downloads Digital Signature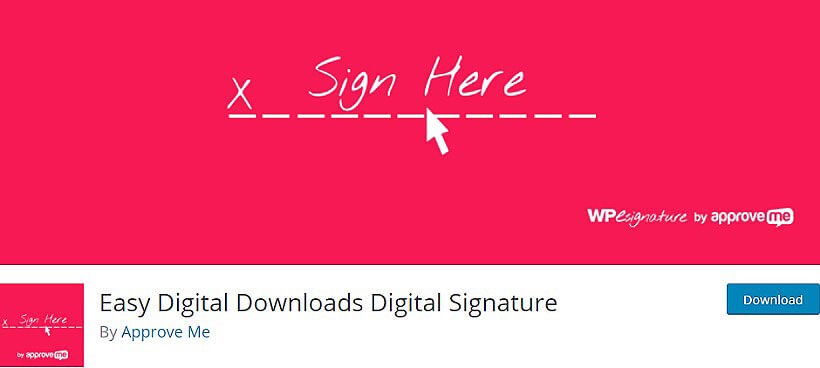 Easy Digital Dowbloads Digital Signature is a package of feature-rich plugins to modify the login page in dashboard. It has the best collection of plugins related to slider. As it is a responsive plugin so you will be able to update details via any kind of hand-held devices. Infact, visitors can visit your site and catalog through smartphones and tablets.
Major Features:
Signer Audit Trail & Reporting
Automation Of Contracts & Document Signing
No Monthly Fees
Ueta & Esign Compliant
---
Finally,
We hope that you check out the given WordPress Electronic Signature Plugins and choose the best one that you find easy with. We have carefully selected the above plugins so you can be assured of their quality. All of them have a good number of downloads and work superbly.
Do you have any thoughts or suggestions regarding the article above? If yes then share it with us in the comment section below: