5 + Best WordPress Classic Editor Plugins 2023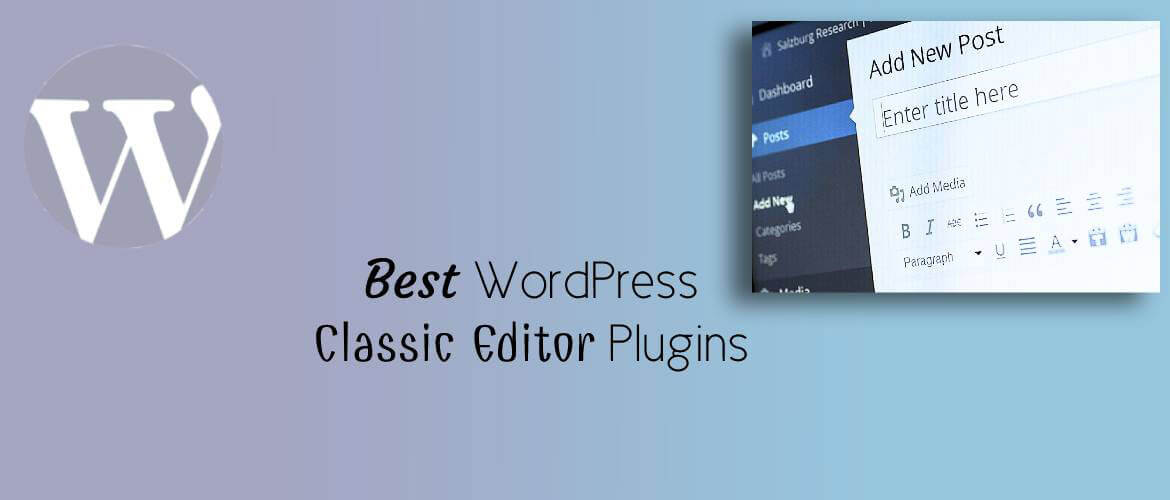 Looking to go back to the classic editor in WordPress?
Users are enjoying using the Gutenberg editor. With the awesome features of Gutenberg, users will have a great time designing their website. It's new and something very exciting. However, it doesn't mean that it has made people forget the original or the classic editor. Creating pages and posts in the classic editor was somewhat easy and very simple. By default, Gutenberg has been enabled in every new WordPress and many of WordPress users might not be aware of it. Though Gutenberg has successful in winning user's heart but still there are some uses who would enjoy using the old classic editor. To use the default classic editor, the best way is to install a classic editor plugin.
What we are sharing with you in this article is some of the best WordPress Classic Editor Plugins. These plugin are easy to install and let's you go back to the classic editor for designing your site.
These plugins has been listed below. Let's check them out now:
---
Best WordPress Classic EditorPlugins 2023
---
Classic Editor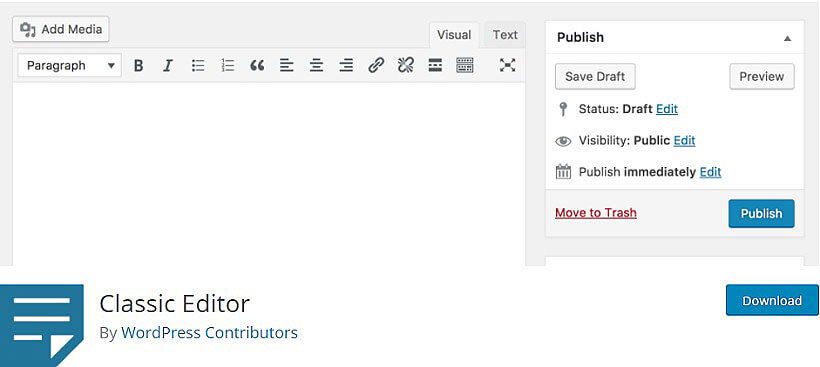 We all know about Classic Editor. It's the default editor of WordPress. As gutenber editor arrived this editor was disabled in WordPress. So, most users would want to have this feature back. Hence, users can simply install the given plugin and get the classic editor ready in their WordPress.
Key Features:
Select the default editor for all users
Allow users to change their default editor
Choose which editor to use for each post
Each post opens in the last editor
Includes several filters
---
Classic Editor Addon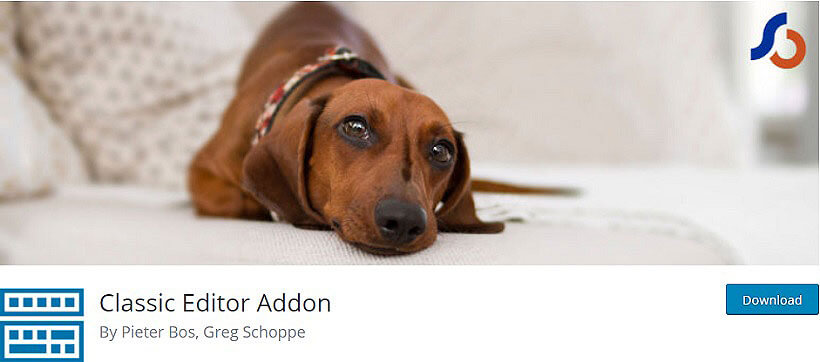 Classic Editor Addon plugin is one of the best one for quotes. You can do various kinds of things within the dashboard like changing its design and functionalities. Add rearrange the menu items in the panel and also play with its look like changing. Customize the appearance of the menu and sub-menu design. Users will also be able to hide or show the elements of the menu without any difficulty.
Major Features:
GDPR-compliant
Lightweight, fast and flexible
Works effectively & safely
---
Disable Gutenberg

Disable Gutenberg has everything for job users wanting to have a customized calculator. Install the plugin and get a modern look for the dashboard easily. Enhance the entire appearance of the dashboard as you have always wanted. Set logo in your dashboard and change its color and also maintain the whole look of the admin panel in a mesmerizing way.
Major Features:
Clean, secure code
Built with the WordPress API
One-click restore plugin default options
Translation ready
Focused on flexibility, performance, and security
---
Enable Classic Editor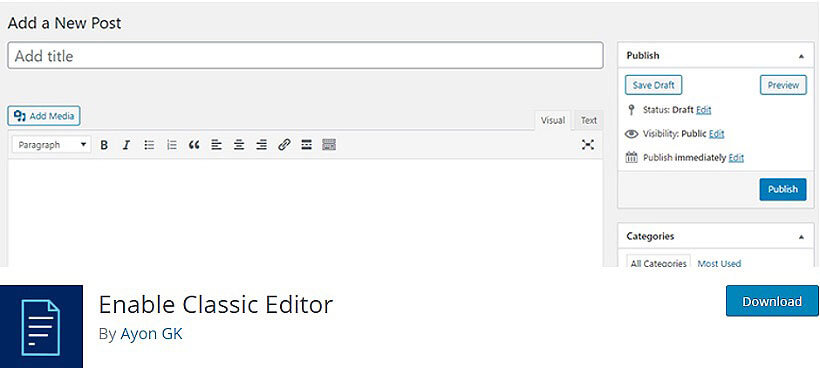 Enable Classic Editor will let you customize the functionalities of quotes. Design and modify the dashboard as per your need and want. Have complete control over all the settings and get the desired look of the dashboard. It is one of the most simple and user-friendly WordPress dashboard plugins to have for your website.
Major Features:
---
Classic Editor Plus

Classic Editor Plus is one finest WordPress plugins build for upgrading job vacancies on a website. Users will be able to update the design of every section of the admin dashboard. Things like login, register, forgot password, and many others. Modify the whole appearance of the templates as you want to and experiment with its look using colors and fonts.
Major Features:
Beautiful Recipe Card
6 Customizable Widgets
SEO Friendly
Unlimited recipes
Star Rating
---
Remove Gutenberg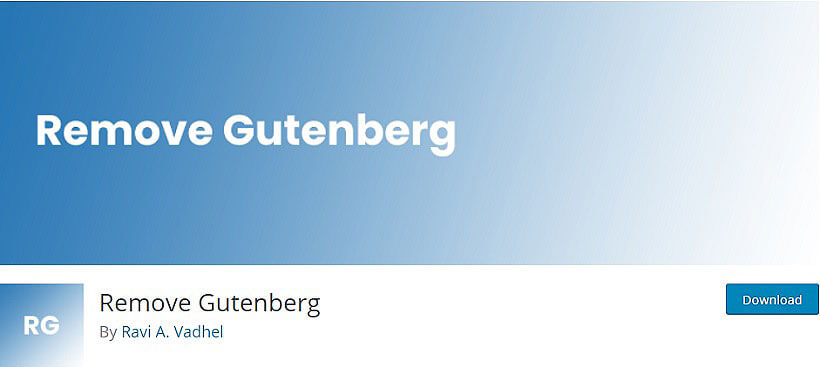 Remove Gutenberg is one plugin that offers a wide range of features. The striking feature of the plugin will hide automatically when the page is fully loaded. Update calculating features in the admin panel and also be able to enqueue your own Google Web Fonts. You will be able to add shortcodes in widgets on the front page of your site.
Major Features:
Translation Ready
Font Awesome
Compatible with other plugins
Mobile-friendly
---
Closing Up,
As we come to an end we hope that you find this article helpful. So, if you want to use the classic editor then simply install any of these given plugins and maintain the overall design of your site.
Have any thoughts about this article let's share them with us.