6+ Best WordPress Audio Player Plugins 2023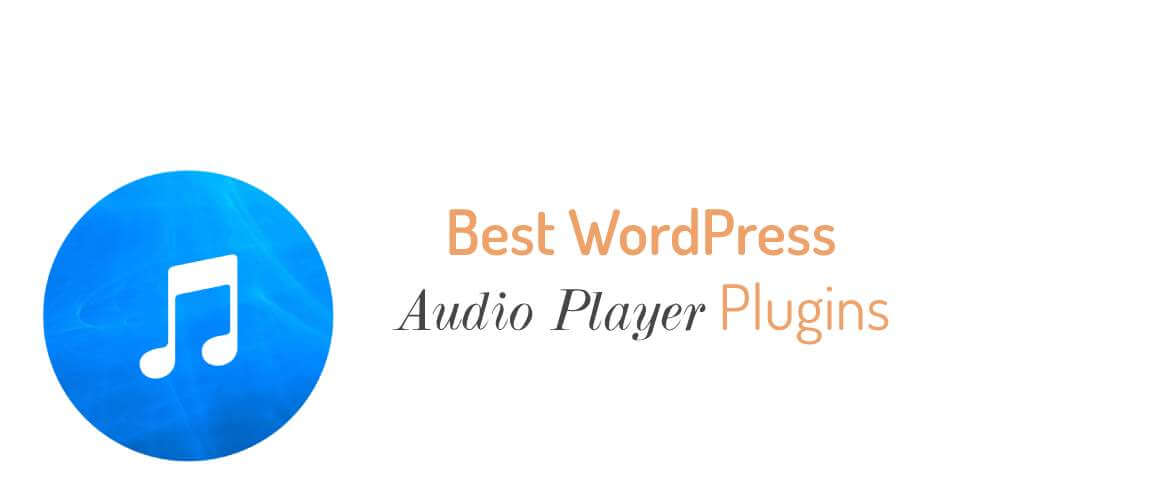 Are you a musical artist or singer looking to share your music on a website?
There are many musical-based people who enjoy sharing their stuff with the audience. Most WordPress users are keen on using themes that have been designed particularly for music. Though users have got other choice and it comes as a plugin. Yes with the help of plugins one can add an audio player to a website. In this article, we are going to explore the theme below.
Let's see them below:
---
Best Free WordPress Audio Player Plugins for 2023
---
Compact WP Audio Player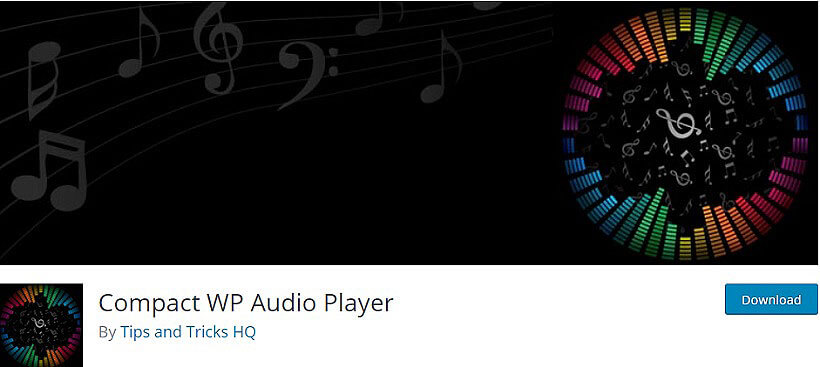 Compact WP Audio Player is a plugin based on an audio player. With the help of this plugin, users can embed an mp3 audio file into different pages and posts into a WordPress site. IT works perfectly by just adding a shortcode to your site. It supports file formats like .mp3 and .ogg. The features included in the plugin are just incredible and will let your website look more enchanting. Use the autoplay function so that visitors visiting your site can hear the audio promptly after opening your site.
Key Features:
HTML5 compatible
Works on all major browsers
Add the audio player to any post/page using shortcode
Autoplay option
---
Html5 Audio Player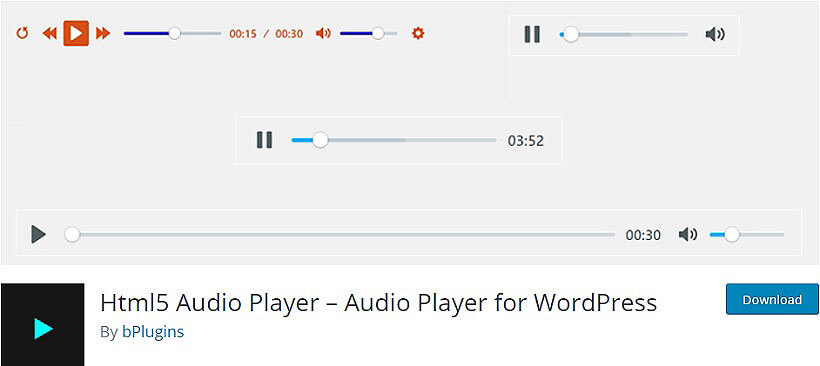 One of the easiest to use and mobile-friendly plugin for inserting an audio player into your WordPress site is Html5 Audio Player. People can visit your site and hear the audio on their hand-held devices. You can post the audio feature in any section of the page and posts. The audio will work magnificently well in all kinds of web browsers.
Key Features:
Support play inline
Controls over all the buttons
Shortcode driven
Responsive
Lite Weight
Compatible with Major Browsers
---
MP3 Music Player by Sonaar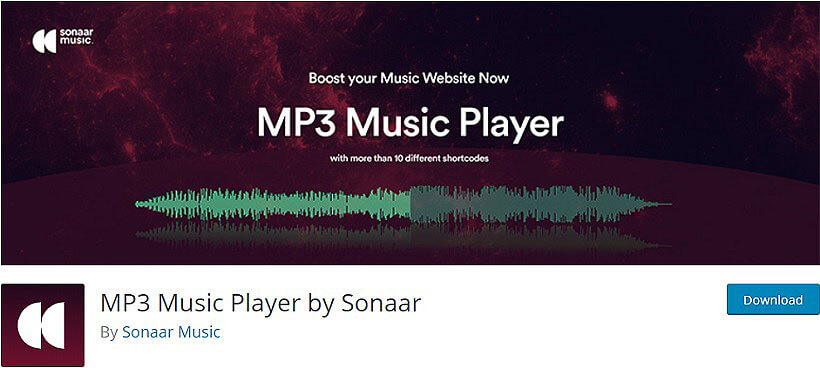 MP3 Music Player by Sonaar is one of the popular plugins available in WordPress that does the work of accepting payments via donation and other services. Basically, it uses payment feature of iDEAL and works wholly on it. Besides iDEAL it also takes on other kinds of payment services like PayPal Bancontact/Mister Cash, and others. You can add the iDEAL forms or donation button in any of your posts and pages by simply inserting the shortcodes.
Key Features:
Upload unlimited MP3/M4A files
Create unlimited audio albums & playlists
Embed audio players using shortcodes
Unlimited color for your MP3 widget
Support for Easy Digital Downloads
Mobile-friendly
---
CP Media Player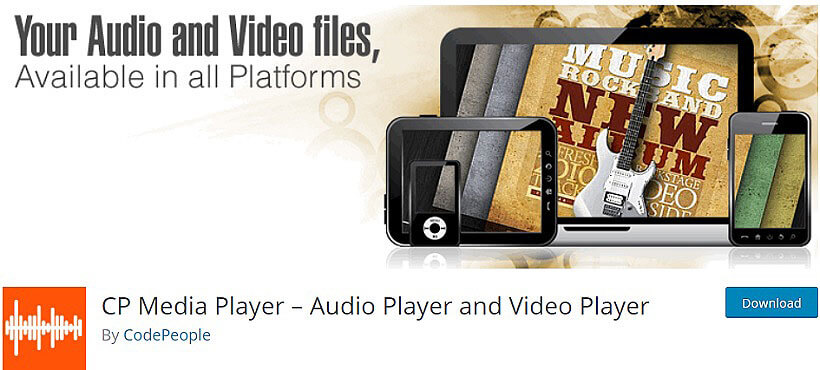 CP Media Playeris one of the most preferred plugin among a huge mass of people. This awesome plugin can everything quick and easy. After you have installed the plugin you can have forms or donation button ready. Integrate it with online payment gateways like PayPal for making payments secure and fast. Start varieties of campaigns for fundraising or donation. Modify the appearance of the donation form by adding new fields or eliminating some.
Key Features:
Allows to publish an Audio player
Support for audio and video files
Associate a playlist
Offers several skins
Supports all the popular browsers
---
mb.miniAudioPlayer

mb.miniAudioPlayer is one cool plugin for setting donation widget or box on your website. It simply provides an extended interface where users can add CSS code to enhance the look of a website. Create an awesome donation box on your site and mesmerize visitors. Make good use of the features offered in the plugin and add some more attractiveness to the design.
Key Features:
Highly Responsive
Page / Post Button shortcode Inserter
---
AudioIgniter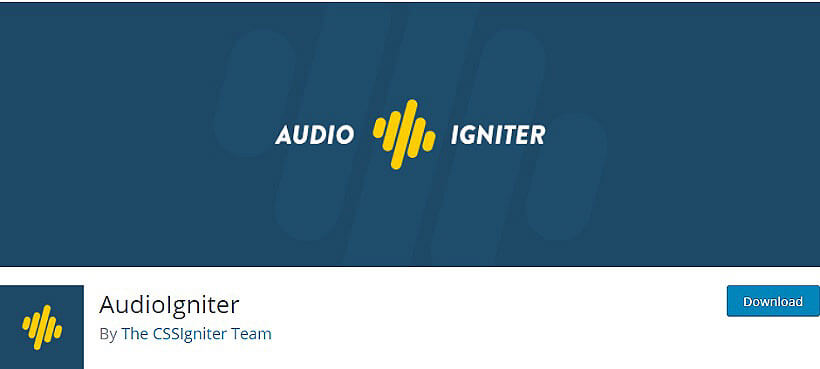 AudioIgniter is a  feature-rich and crucial plugin for audio player. The huge collection of inbuilt designs makes it a striking one so you need to think about the right design. This user-friendly plugin can be easily installed without any tech knowledge and in the fastest way. So, website owners can create beautiful donation boxes to showcase their schemes and special offers in a highly professional manner. Also, customize them in your own desired way with different colors and fonts.
Key Features:
Unlimited Playlists & Tracks
Responsive layout
Embed through shortcode
Flexible settings per playlist
Custom "Buy track" URL field
Maximum player width
---
WPaudio MP3 Player

WPaudio MP3 Player Plugin is one of recommended and popular among people for donation box plugins. It is completely user-friendly and easy to implement. Users can view your image in a larger size which is more convincing to buy. It also has a pro version with extended features. Hence, if you are looking to get an online donation feature in your site then the plugin is the best one for you.
Key Features:
Clean Design
Easy to Install
Compatible with old audio player tags
Control site speed
---
To Conclude,
Adding the above plugins can be highly beneficial if you are looking to have music playing on your site. There is no doubt that a huge number of visitor is going to attracted towards your site with such feature. Hence, don't hesitate and do try out using any one of the favorite plugins from the list.
Want to share your thoughts and suggestion if you have any. Go ahead and write it in the comment section below: