6 + Best WordPress Affiliate Plugins 2023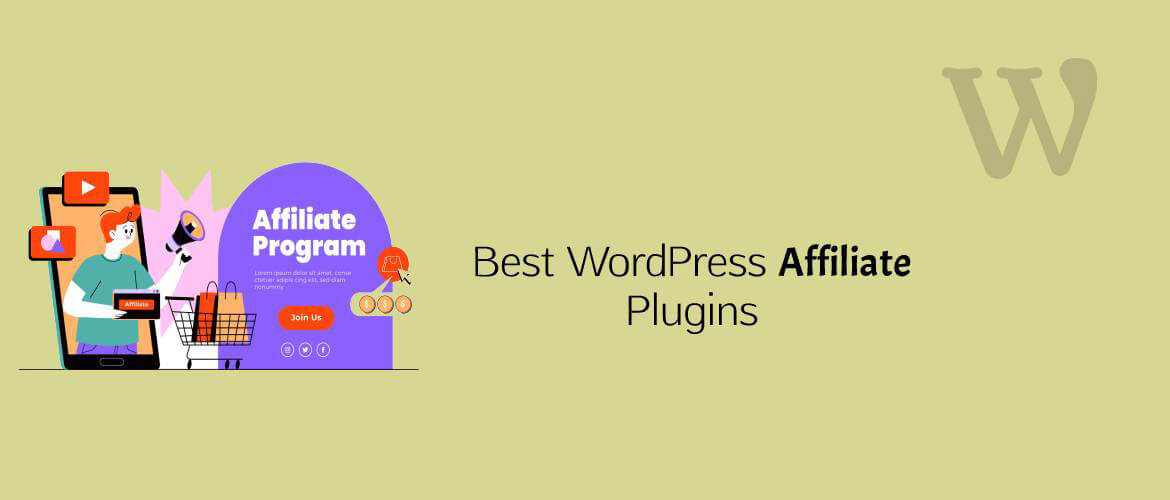 Do you want to add a WordPress affiliate plugin to your website?
If you are running any website, you should know the term affiliate marketing. Affiliate marketing is a part of the marketing scheme for any website or its business through its site. It is very popular in today's time and is used widely by many business owners to smooth their business. On the other hand, it creates a good opportunity for people to make a side income.
What is Affiliate Marketing?
Affiliate Marketing means sharing or promoting any products or services of a website and receiving a certain commission after you made sales. Affiliate is entirely online and one can earn impressive money if you get an expert in it. It requires lots of time and efficient skills.
There are various ways of including an affiliate marketing section on a website. A programmer or developer can do it by coding in the web files. However, users who are non-techy will find it hard to do coding. Hence, the WordPress plugin comes in to fulfill this matter. The internet is filled with many kinds of WordPress affiliate plugins. In this article, we are going to list some of the best ones in the market.
Now, the list goes below:
---
Best WordPress Affiliate Plugins for 2023
---
ThirstyAffiliates Affiliate Link Manager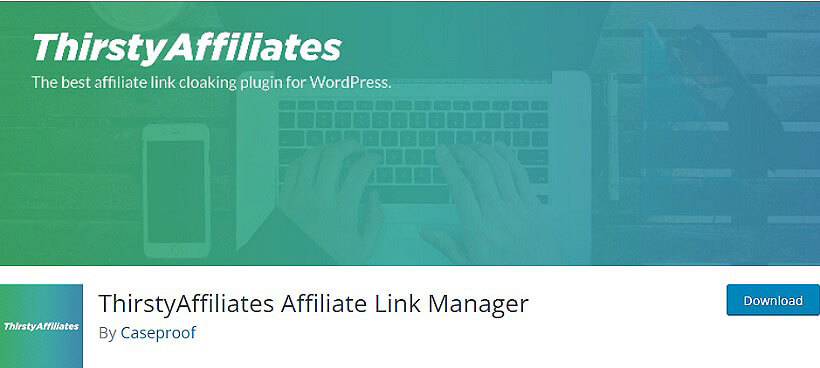 ThirstyAffiliates Affiliate Link Manager is a WordPress plugin that allows website owners to create and manage affiliate links on their sites easily. It comes with advanced features like link cloaking, auto-linking, geolocation links, and more. The plugin also provides detailed reporting and statistics to help track the performance of your affiliate links. With ThirstyAffiliates, you can easily monetize your WordPress site by promoting products and services relevant to your audience and earning commissions on every sale made through your affiliate links.
Key Features:
Simple to Use
Better Link Management
Click Statistics & Report
Commission protecting affiliate link redirection
Advanced link picker tool
---
Affiliates Manager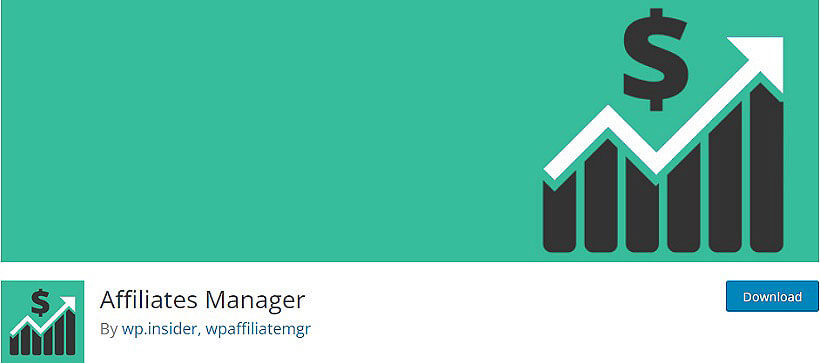 Affiliates Manager is a powerful WordPress plugin designed to manage your affiliate program effortlessly. With this plugin, you can set up an affiliate program for your products and services in minutes. The plugin tracks referrals, commissions, payouts, and more, making it easy to manage your affiliate program. It supports multiple payment systems and integrates with many popular plugins, making it a great choice for businesses looking to build an affiliate program.
Key Features:
Real-time Reporting
Unlimited Affiliates
Manual Adjustments & Payouts
Autoresponder Integration
Translation Ready
---
Easy Affiliate Links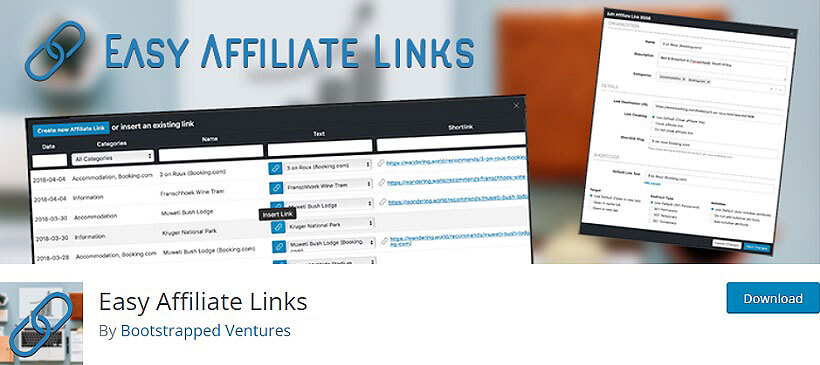 The Easy Affiliate Links plugin is a lightweight and user-friendly tool that allows you to create and manage affiliate links in WordPress easily. It offers features like link categorization, link cloaking, and the ability to track clicks and commissions. With this plugin, you can manage all your affiliate links in one place, and you can also create short links to make them easier to share on social media. Overall, it's an excellent option for bloggers and marketers who want to monetize their WordPress sites through affiliate marketing.
Key Features:
User-friendly
Use regular links or affiliate HTML code
Assign categories to your links
Ability to export your links to XML
Automatic text disclaimer for affiliate links
---
EasyAzon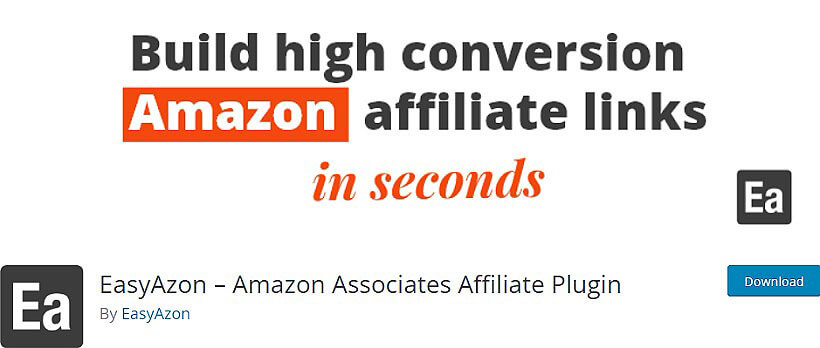 EasyAzon is a powerful Amazon affiliate plugin for WordPress that simplifies the process of creating affiliate links. The plugin provides a user-friendly interface that allows users to quickly search for and add Amazon products to their website. EasyAzon also provides a variety of customization options and features, such as link localization, product popovers, and automatic link cloaking. This plugin is perfect for anyone looking to monetize their WordPress site through Amazon affiliate marketing.
Key Features:
Simple to Use
Create text affiliate links
Backlinking techniques
Maximizing your Amazon commissions
---
Amazon Auto Links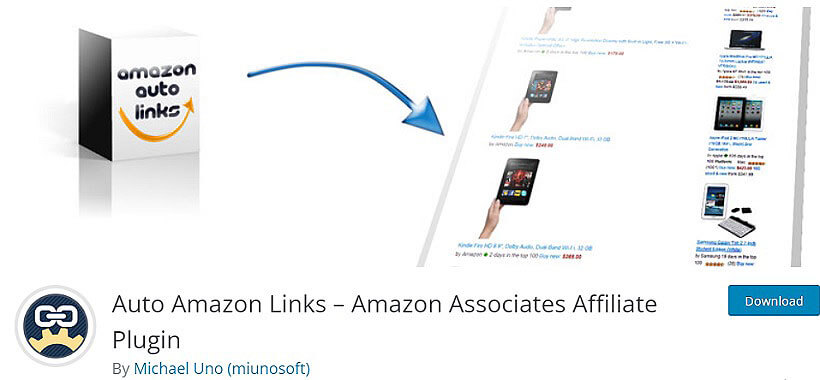 Amazon Auto Links is a WordPress plugin designed for Amazon affiliates. It can automatically add affiliate links to your website's content, saving you time and hassle. With this plugin, you can search for products by keyword or ASIN and display them in custom grids or lists. It also provides various customization options, including the ability to choose products from different countries, categories, and more. Amazon Auto Links is a powerful tool for monetizing your website with Amazon affiliate marketing.
Key Features:
Auto Link Conversion
Supports all Amazon Affiliates Locales
Automatic Insertion in Posts & Feeds
Filter Unwanted Products
Customize Outputs
---
Affiliates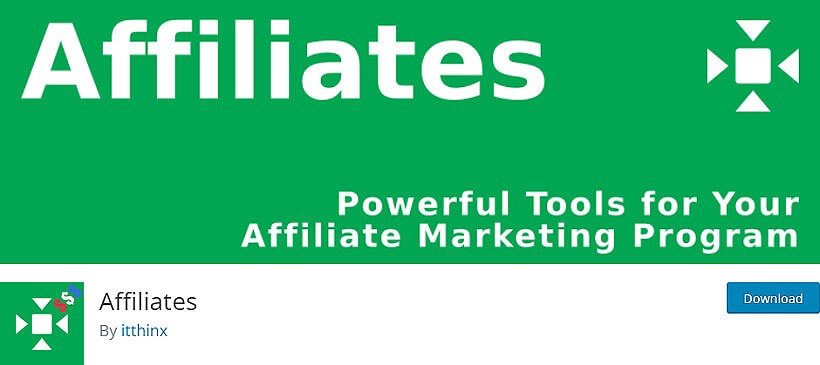 Affiliates plugin is a robust affiliate management solution for WordPress websites. It enables users to create, manage, and track affiliate programs for their products and services. With an intuitive dashboard and extensive reporting capabilities, the plugin makes it easy to manage your affiliates and track their performance. Affiliates can also generate links and promotional material to help drive sales. The plugin is highly customizable and supports a range of payment models, making it a flexible option for businesses of all sizes.
Key Features:
Traffic Statistics
Real-time reporting
Affiliate approval and notifications
Easy affiliate recruitment
---
Auto Affiliate Links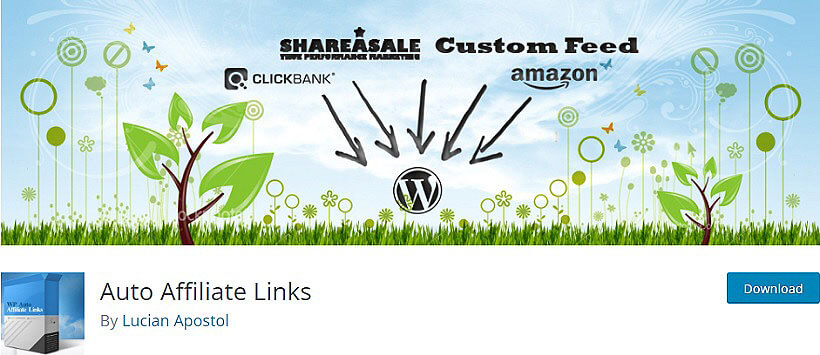 The Auto Affiliate Links plugin for WordPress automatically converts specified keywords on your website into affiliate links. Simply choose the keywords and affiliate links you want to promote and let the plugin handle the rest. You can also track clicks and commissions using the plugin's reporting feature. The plugin is user-friendly and customizable, allowing you to easily control how and where affiliate links are displayed on your website.
Key Features:
Limit the number of links
Make the links nofollow or dofollow
Manually set affiliate links and keywords
---
To Conclude,
Choosing the right affiliate plugin for your WordPress website can be a game-changer for your business. Whether you're looking to manage memberships, create affiliate links, or track commissions, there's a plugin out there for you. By considering the features, ease of use, and pricing, you can find the perfect affiliate plugin to help you monetize your website and increase revenue.
If you want to share something with us then we would like to hear from you. Please write it in the comment section below: