5 + Best WordPress Membership Plugins 2023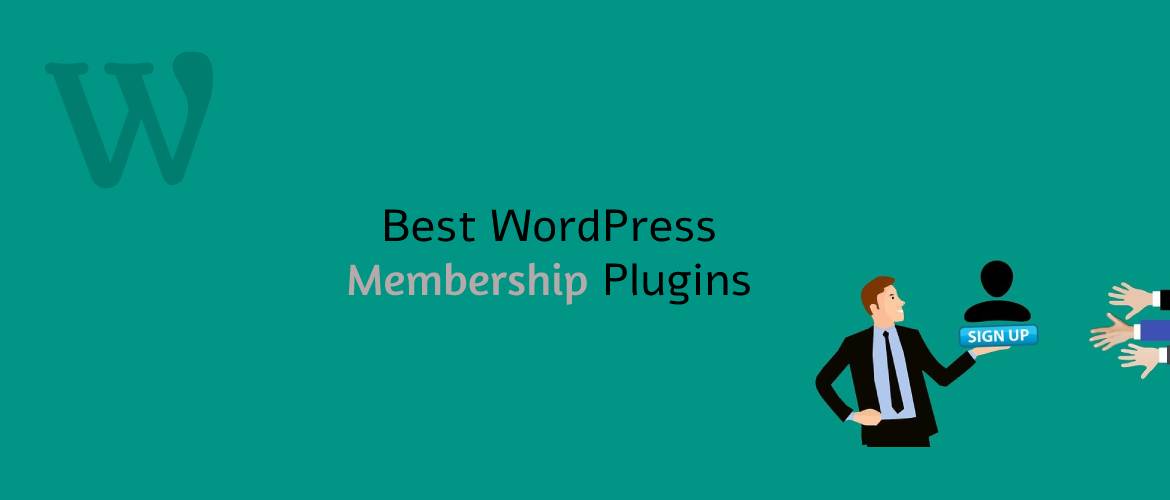 Ever thought of having a membership feature on your website?
WordPress is a popular content management system that allows website owners to create engaging and interactive websites. One of the best ways to monetize your WordPress site is by offering membership plans to your users. With a membership plugin, you can create a restricted area on your website that can only be accessed by registered members, offer exclusive content, and charge for access. Choosing the right membership plugin for your WordPress site can be overwhelming with so many options available. The ideal plugin should offer features like content restriction, flexible payment options, user management, and integration with other WordPress plugins.
In this article, we'll be discussing the best WordPress membership plugins to help you make an informed decision. We've tested and analyzed the features, pricing, and ease of use of each plugin to ensure that you can choose the one that suits your needs. So, whether you're starting a new membership site or looking to upgrade your current plugin, read on to find out the best options available.
Now, check them out :
---
Best WordPress Membership Plugins 2023
---
Ultimate Member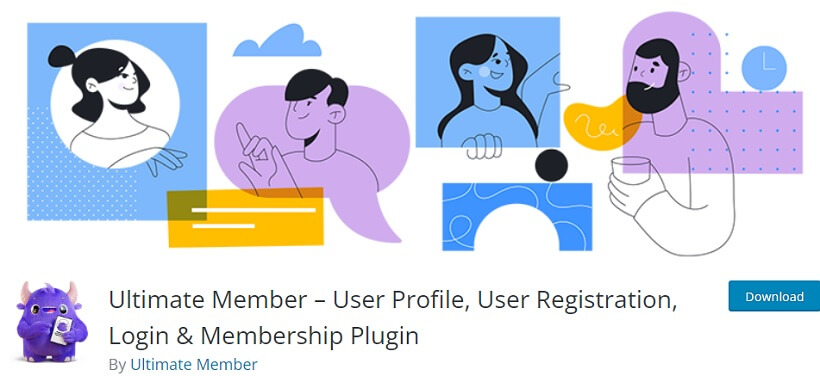 Ultimate Member is a top-rated WordPress membership plugin that allows website owners to easily create and manage user profiles, restrict content access, and build online communities. With a range of powerful features including customizable registration forms, profile fields, and member directories, this plugin offers seamless integration with popular third-party tools, as well as flexible extensions for advanced functionality. Ultimate Member is a must-have for anyone looking to build and grow a successful membership site.
Major Features:
Front-end user profiles
User account page
Member directories
Content restriction
Custom form fields
---
WP-Members Membership Plugin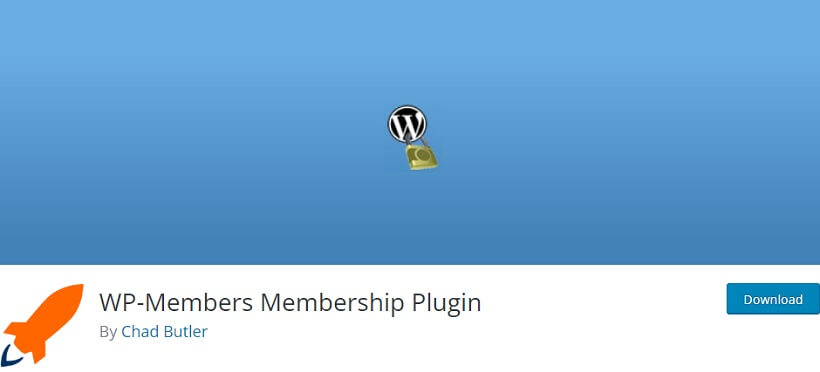 WP-Members Membership Plugin is a user-friendly, versatile plugin for managing membership and content restriction in WordPress. It provides a robust user registration system, allowing you to easily create custom registration and login forms. The plugin supports content restriction and personalized messaging for logged-in and logged-out users, allowing you to create a fully customized user experience. With its advanced tools for managing users and their permissions, WP-Members Membership Plugin is an excellent choice for any WordPress site looking to add membership functionality.
Major Features:
Limit menu items to logged-in users
Create custom registration and profile fields
Notify admin of new user registrations
Restrict or hide posts, pages, etc
Hold new registrations for admin approval
---
Members – Membership & User Role Editor Plugin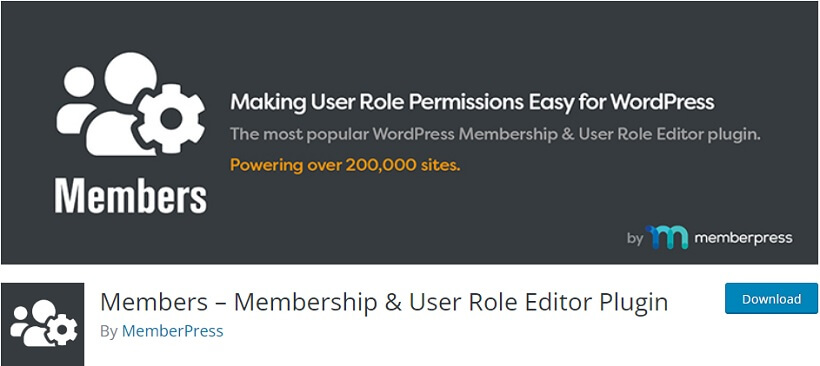 Members is a powerful membership plugin for WordPress that provides complete control over user roles and permissions. It allows you to create custom user roles, restrict access to content, and manage memberships with ease. With Members, you can easily protect your content, set up a membership site, and create a community around your website. It's easy to use, flexible, and offers many advanced features to take your membership site to the next level.
Major Features:
Multiple User Roles
Explicitly Deny Capabilities
Plugin Integration
Clone Roles
Role Editor
---
Simple Membership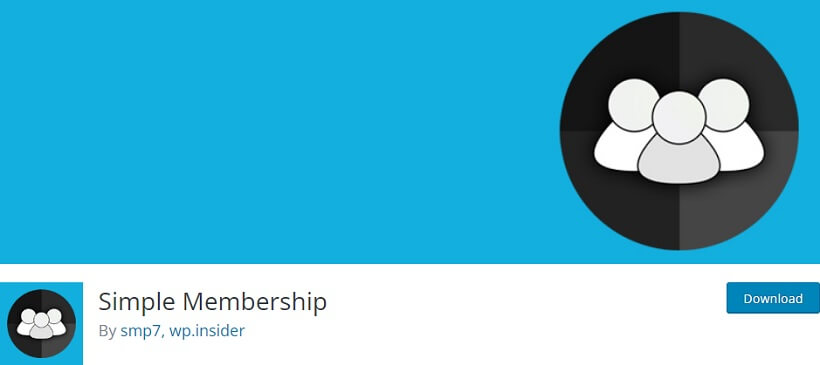 Simple Membership Plugin is a WordPress membership plugin that enables you to create a membership site with restricted access to your content. You can protect your posts, pages, and categories to make them available only to registered members. This plugin offers various features, such as multiple membership levels, customizable registration form, content dripping, payment integration, email notifications, and more. You can also set up a member directory, add login and registration widgets, and customize the plugin to match your website's design.
Major Features:
Works with any WordPress theme.
Ability to protect photo galleries.
Can be translated into any language
Front-end member profiles
Filter members list by account status
---
WP User Manager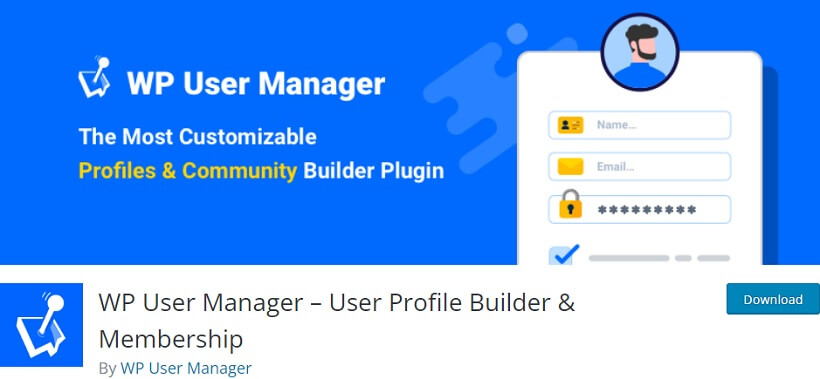 WP User Manager is a user management plugin that allows you to create a customizable user registration and profile system for your WordPress website. It offers features such as front-end user registration and login, profile editing, custom user fields, user search, and user directory. With WP User Manager, you can easily manage your user base and provide a seamless user experience on your site.
Major Features:
Frontend forms
Custom email notifications
Shortcodes editor
Content restriction
Extensive documentation
---
WP User Frontend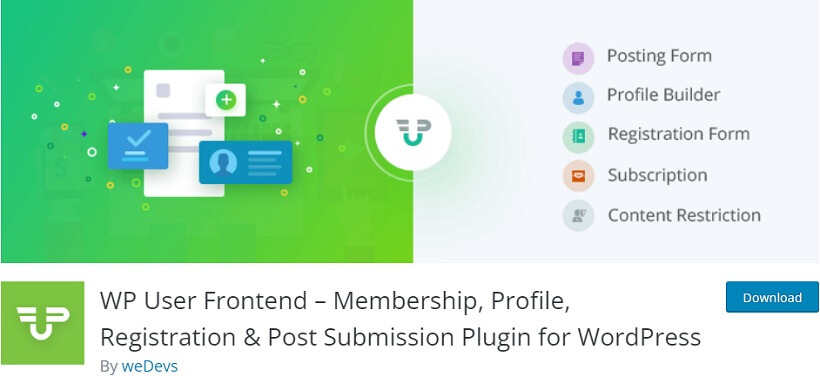 WP User Frontend is a powerful WordPress plugin that allows you to create frontend forms and profiles, which users can use to submit and manage content on your website. It provides you with an intuitive drag-and-drop interface for creating forms, as well as advanced customization options for defining user roles, permissions, and form fields. With WP User Frontend, you can easily create user registration forms, submission forms, and custom user profiles, making it a perfect solution for membership and community-based websites.
Major Features:
Update Profile from the Frontend
Schedule forms & restrict entries
Integrate with Advanced Custom Fields (ACF)
Manage Import/Export Forms
Role BAse Supports
---
To Conclude,
WordPress membership plugins are essential tools for creating membership sites that generate recurring income. From the article, we have seen the top five WordPress membership plugins that can help you create a successful membership site with ease. Whether you're a beginner or an advanced user, there's a membership plugin that fits your needs.
Let us know what your thoughts are about this article. Please write it down in the comment section below: