5 + Best WooCommerce Pre Order Plugins 2023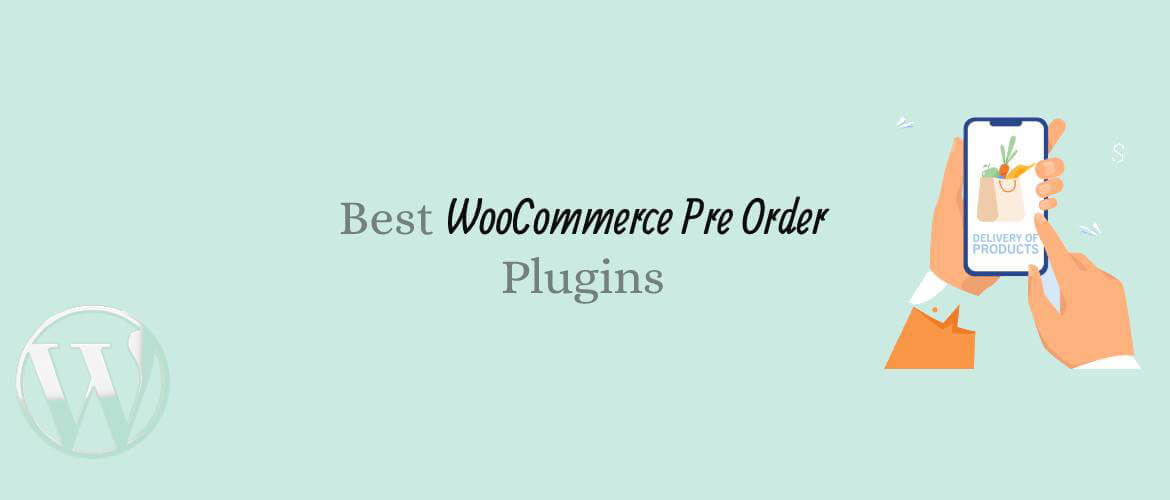 Are you running a WooCommerce website? You might have a whole collection of varieties of products and services displayed on your site. But have you wondered if you could showcase products which people could purchase in the future? In another sense, you receive pre-orders for products that are currently not in stock. It might sound quite difficult but in WordPress, it's actually possible. Yes, here we are talking about some amazing Best WooCommerce Pre Order Plugins. These plugins have been made particularly to fill this purpose.
So, we don't want to wait any longer, do we? Well, here the list goes below:
---
Best WooCommerce Pre Order Plugins 2023
---
Preorders for WooCommerce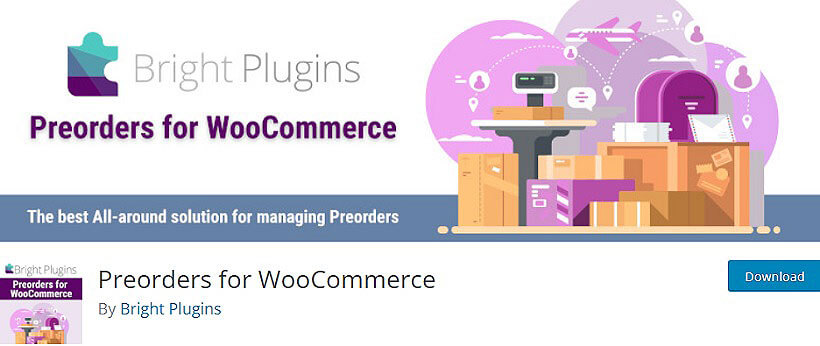 One of the best plugins for setting the pre-order section into your website is Preorders for WooCommerce. Users can now pre-order their favorite items from a website. The plugin comes with some amazing functionalities that will help users to make sure that the process is easy. Regular customers will get notified eventually whenever new products get available.
Major Features:
Create an expiration date for preorder periods
Enable the preorder option for a variable product
Prevent customers from adding preorder products
Make products available automatically
---
Product Pre-Orders for WooCommerce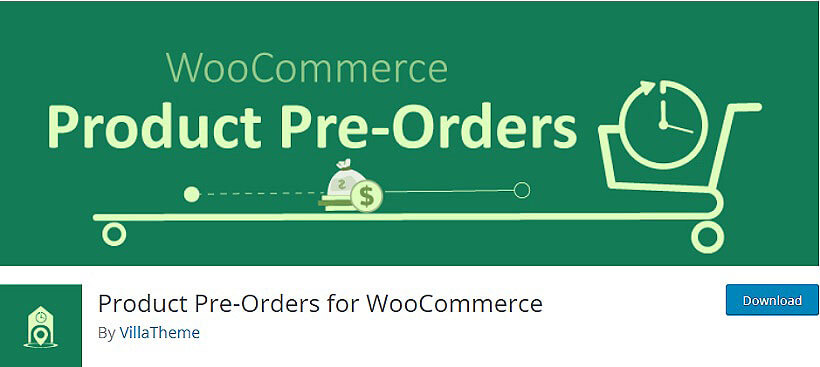 Another popular name for pre-orders feature is Product Pre-Orders for WooCommerce. Customers around the world can visit any website and purchase any products which are not ready for sale but will be ready soon. In other words, people can pre-order any products they want. The plugin has some interesting features that will attract users easily.
Major Features:
Set optional dates and times for pre-order products
Customize the Add to cart text button
Display pre-order products in WooCommerce email
Customize the text for pre-order products
---
YITH Pre-Order for WooCommerce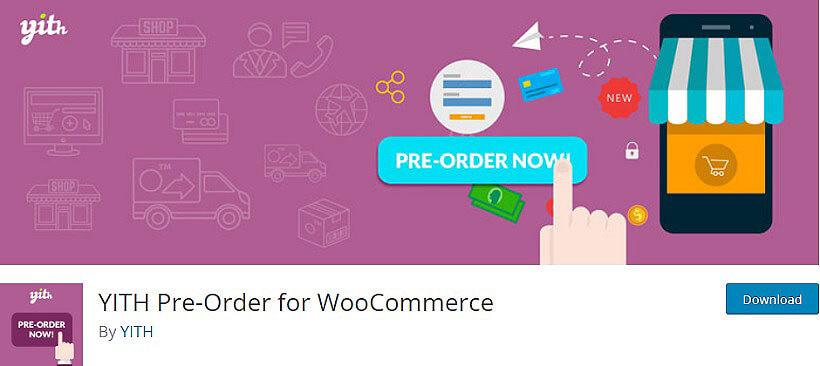 YITH Pre-Order for WooCommerce is yet another plugin for letting user pre-order products in their website. It is the easy to use and simple plugin. Once you install the plugin you can set different settings of products which people can see while visiting your site. They can book the products for purchasing later. In this plugin, users can just select desired products and choose the add to cart button to pre order them instead.
Major Features:
Change 'Add to cart' text on Pre-Order products
Notify admin if a Pre-Order product is purchased
Mark simple products and variations as Pre-Order
Customers can see a list of all Pre-Order products purchased
---
Order Approval for WooCommerce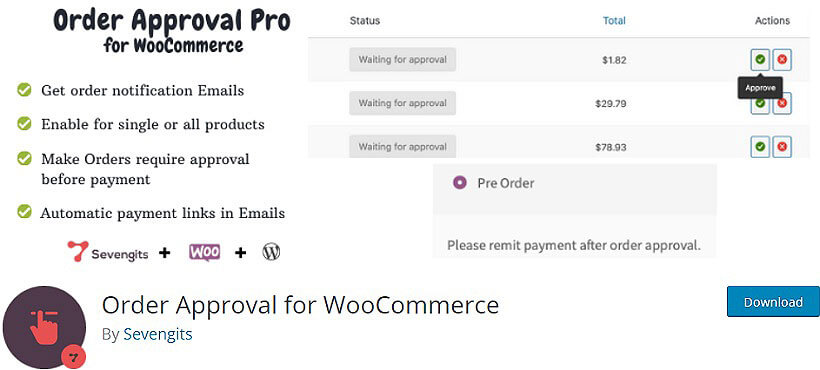 Order Approval for WooCommerce is a plugin designed to let site owners control over the approval system of orders. Even if any customer makes a purchase on a website the site owner will decide to approve it or not. The customer is not even allowed to make payment without the permission of the owner. Thus, this plugin will make the site owner the ultimate person to manage the list of orders made.
Major Features:
Woocommerce review order before payment
Supported all payment gateways enabled
Order approval before payment
Easy to configure
Woocommerce manual order approve before payment
---
Order Splitter for WooCommerce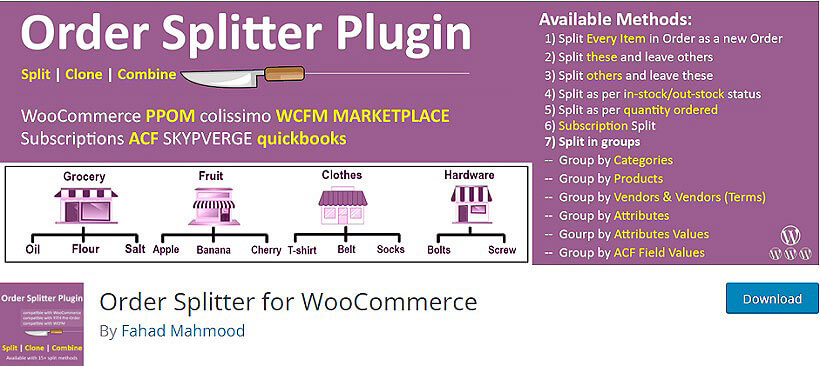 Order Splitter for WooCommerce is a simple plugin developed for WordPress users to make pre-orders for their favorite products on any website.
Major Features:
Simple to Use
Enables you to split orders
Quick Notification
---
Pre Order Addon for WooCommerce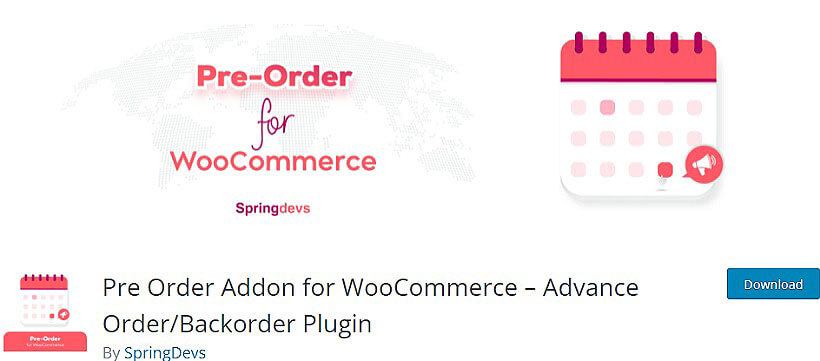 Pre Order Addon for WooCommerce is one plugin that offers a wide range of features. The striking feature of the plugin will hide automatically when the page is fully loaded. Update calculating features in the admin panel and also be able to enqueue your own Google Web Fonts. You will be able to add shortcodes in widgets on the front page of your site.
Major Features:
Dedicated list for pre-orders
Button color and test customization options
Have a definite and updated pre-orders overview
Automatic email notification
Clean and minimal order detail view
---
Finally,
These plugins are surely something to try with a website. Hope you will use them for making your site and images secure and protecting them from theft.
Please share your thoughts or suggestions regarding the article above and write them in the comment section below: