6+ Best Free WordPress Font Plugins 2023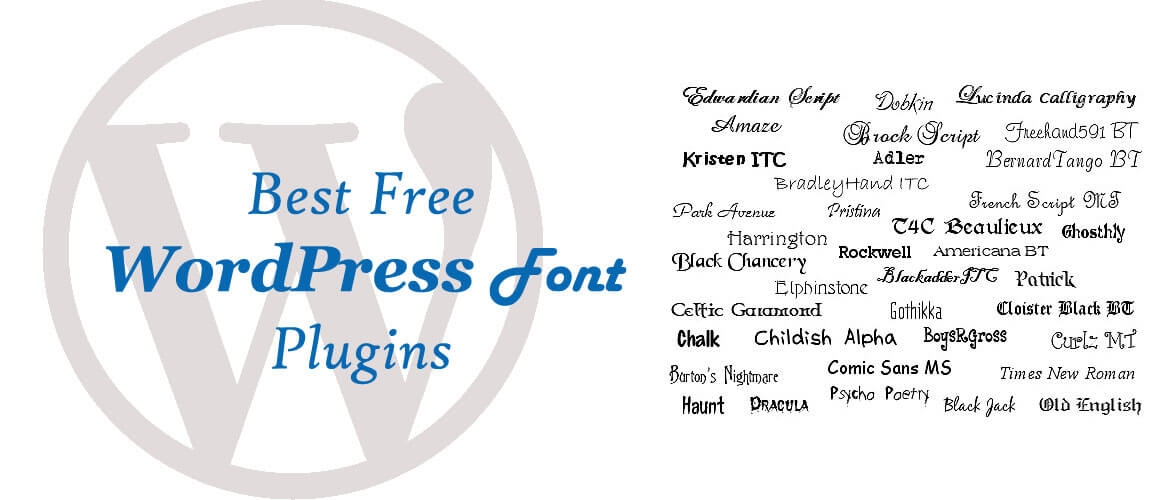 Fonts are one of the most attractive part of a website. It is also refer to as Typography. Users often have different taste in font design and love to experiment with them in your site. If your website is in WordPress then there are some plugins developed for adding extra functionalities in your website that will let you have better option for fonts.
In this article, we are going to explore some of them. We have handpicked them from WordPress.org so you will definitely find them worthy. Just a simple installation of any of these plugin and you will have the new and varieties of option for typography.
Well, let's not wait any longer and check out the plugins below:
---
Best Free WordPress Font Plugins for 2023
---
OMGF | Host Google Fonts Locally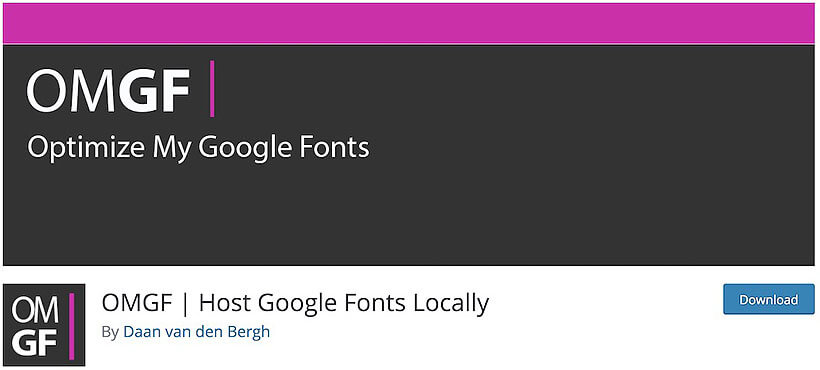 OMGF is one of the best font plugin for a WordPress site. Google Fonts Helper API is used in this plugin that will easily download your desired fonts into your WordPress folder. It will create a separate stylesheet in the CSS folder that will be added to the header folder after you install the plugin. It also a good compatibility with WP Super Cache, Autoptimize and WordFence.
Key Features:
Find fonts in multiple subsets
Get fonts from your CDN
Enable Typekit's Web Font Loader
Add font-display property
Preload the entire stylesheet
---
Google Fonts Typography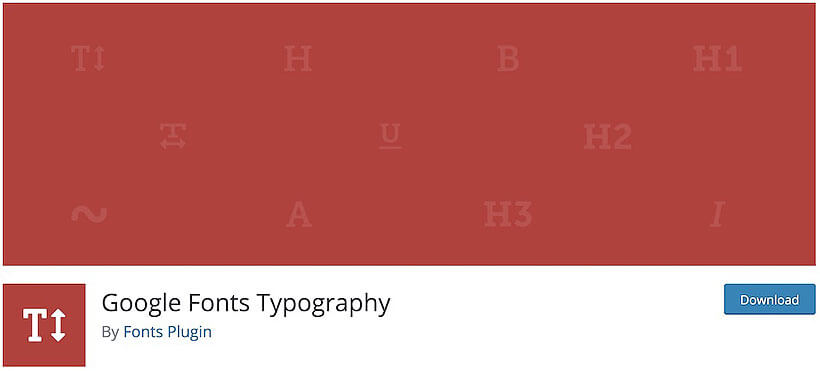 Google Fonts Typography is one amazing plugin provides a wide range of features for font in your website. It's almost 900+above and users will love it. With the availability of live preview feature you can check what your site will look like with the font you have chosen.
Major Features:
900+ Google Fonts Available
Translation Ready
SSL and HTTPS compatible
SEO-Friendly
Host Google Fonts Locally
Selective Font Loading
---
Use Any Font | Custom Font Uploader

User Any Fonts is one of the most simple and easy to use plugin for extending new fonts in your WordPress admin panel. In this plugin, users can install new fonts in their site by using font format like(ttf,otf,woff). It is one of the most widely used plugin by high numbers of WordPress users. Because it is very easy to setup any kind of user can work with the plugin even just a newbie. It's good compatibility with all major browsers and with other plugins is another plus points of the the plugin.
Major Features:
Easy to Use
Support all major browsers
Embed fonts using @font-face css
SEO friendly
Faster load time
Added font display property in @font-face
---
Custom Fonts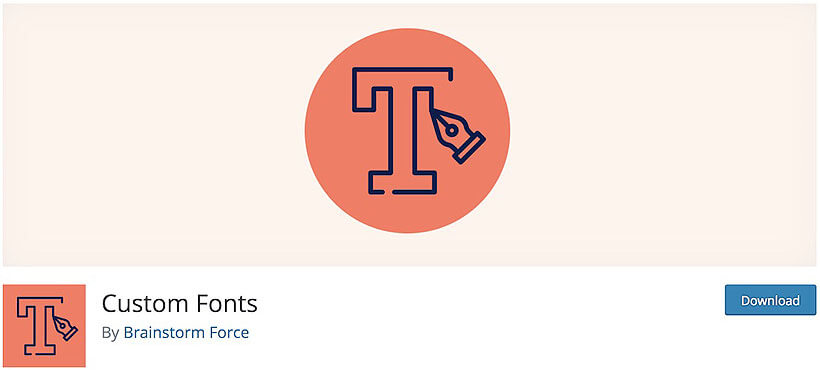 CustomFonts is one wonderful plugin developed for fonts everybody must try. But it is to be remembered that the plugin is compatible with Astra theme, Beaver theme/Builder and  Elementor. It has a very attractive number of active installs in WordPress.org which shows that many people prefer this plugin for updating new fonts in their websites.
Major Features:
Frontend search settings boxes
Images in search results
Compatible with WPML and Qtranslate
Search in posts and pages
Fully ajax powered
---
Swap Google Fonts Display

Swap Google Fonts Display is basically a kind of plugin that will find all Google Fonts in a webpage and set its font-display to swap. Since, Google Fonts supports setting font-display via a new query parameter everything will work easily and perfectly. Users will only need to font-display to swap, the browser will use the fallback font and when downloading actual font is complete. It will simply swap the font.
Major Features:
Easy to Implement
Mobile-friendly
Compatible with any themes
---
WP Google Fonts

With an active installations of 100,000+ WP Google Fonts is undeniably one of the most popular font plugin for modern WordPress users. Add new and latest google fonts in your site and enjoy making new changes. As the plugin add the required Google code, you will also be given the ability to assign the Google fonts to specific CSS elements of your site from within the WordPress admin.
User-friendly
Developer's friendly
SEO Friendly
---
Japanese font for WordPress

Japanese font for WordPress has been developed specifically for Japanese natives. The name itself says everything that users can add Japanese fonts in their website with just a simple installations of this plugin. It is very easy to use and require less efforts to implement it in your site. The plugin is highly recommended for Japanese and also very helpful for them as well.
Major Features:
Supports Gutenberg
User-friendly
---
Wrapping Up,
Hope you find the article helpful one. If you are looking to give your website a dynamic and interesting font option then don't hesitate to try out with the plugins above. Let your site attract more visitors and gain more popularity. Consequently, bring more positive result for your site.
Do you want to share any thoughts or suggestions regarding the article above? Please write it in the comment section below: