8+ Best WordPress LMS Plugins 2023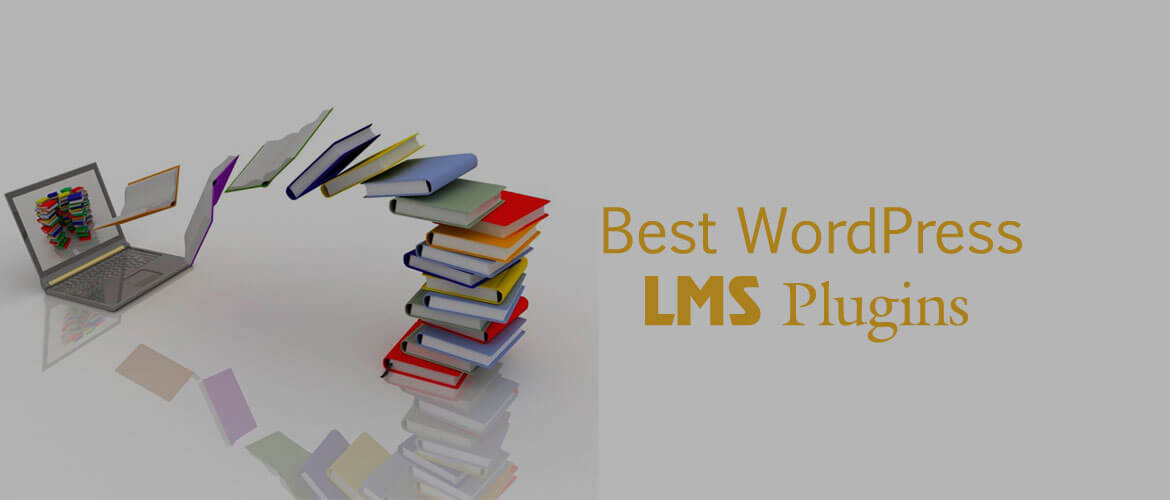 Do you want to have LMS in your WordPress website?
As we see lots of new developments in a WordPress, many new plugins has been designed with some interesting and rich features. Such plugins will not only give your website a modern look but also boost viewers attention promptly. The plugin we are going to talk about in this article is about WordPress LMS plugins. But first let's get to about LMS Plugins.
Basically, a LMS plugin stands for Learning Management System. It is such a kind of plugin that will let users to add online courses in their website and sell them globally. Not just with courses but with many other schemes like quizzes, test, student's records and many other things. You might have heard of Udemy and Lynda. Yes, these are some examples of LMS. By adding LMS plugin in your site you can have such online course feature ready in your website.
LMS plugin is definitely advantageous feature to have in your site. Mostly IT trainers or experts need this plugin to explore and sell their service to students and other people. LMS is the best functionality needed for any educational websites.
Now, let's not wait further and check out the list below:
---
Best Free WordPress LMS Plugins for 2023
---
LearnPress – WordPress LMS Plugin

LearPress is one of most widely used WordPress plugin developed mainly for creating online courses. Build online courses as many as you want. Also, add the extra activities like lessons, quizzes, games, download resources etc. The plugin is simple and very easy to use. Anyone can manage your site with this plugin and you don't need to be a tech expert for it. You can manage a great interaction between the courses and students such as their reviews and comments on different courses.
Major Features:
Compatibility with Other themes
Supports WordPress Multisite
Create & Manage Courses
Availability of Add-ons
Translation Ready
---
Tutor LMS – eLearning and online course solution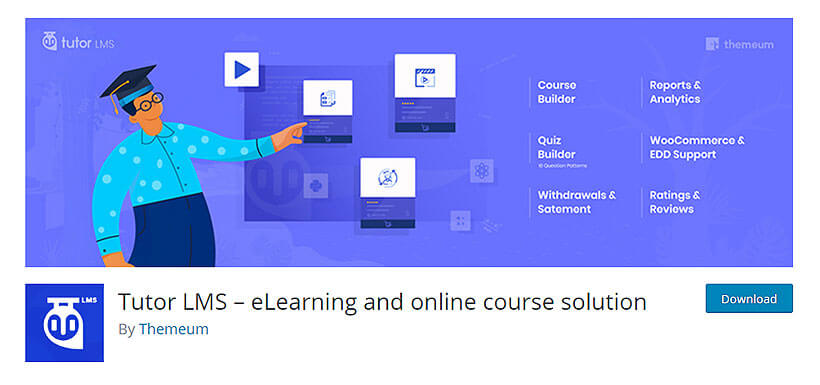 If you are looking for the best WordPress lms plugin with mind-blowing features then Tutor LMS is what we recommend you. It is a powerful plugin that you can use for making online courses, unique activities like quizzes, reports etc. The plugin also also has a premium version consisting of more and superior features and functionalities to let's you make some dynamic changes on the courses.
Major Features:
Unlimited courses and lessons
Multiple video sources
Course Marketplace
Tracking course progress
Content Security
---
MasterStudy LMS – WordPress Course Plugin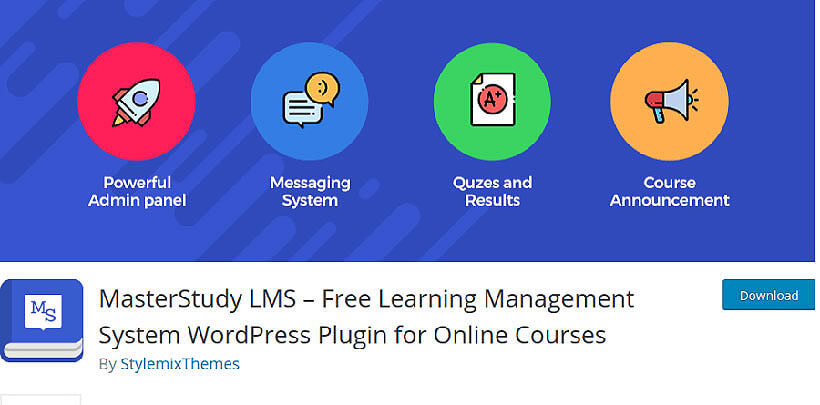 MasterStudy LMS is one of finest WordPress plugin build for online courses in a website. By adding this plugin you can take the full benefit of it and make different coursed online. You can sell these courses to anyone. Just like other plugins it also has some extremely exciting features. It accepts online payments that includes PayPal, credit cards and many others.
Major Features:
Beautiful Design
User-friendly Interface
Communication via private messages
Course Progress
---
LifterLMS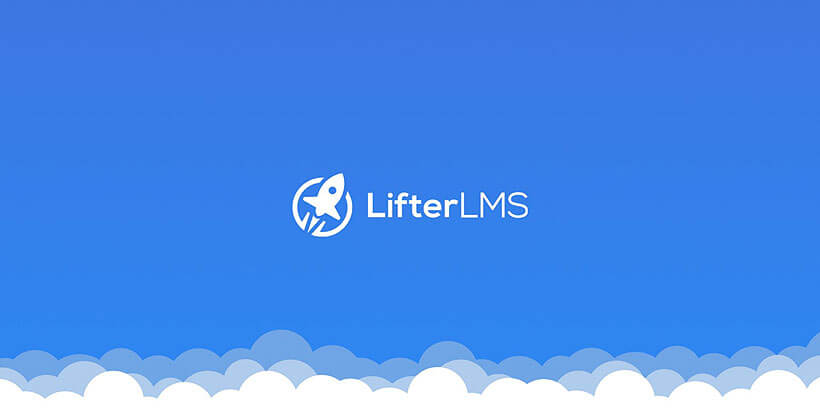 LifterLMS is one wonderful plugin for users who wants to have the feature of online course in their website. The plugin is simply superb and works perfectly. Build any kind of online course you want and that too in a much dynamic and professional way. The plugin is a responsive one so the courses will be well viewable in mobile phone devices and tablets. As it also has a good compatibility with other plugins so it you can enjoy many of its enriched functionalities.
Major Features:
Create New Courses
Secure & Protect your content
Mobile-friendly
Integrate with Payment gateways
E-learning authoring tools
---
Sensei LMS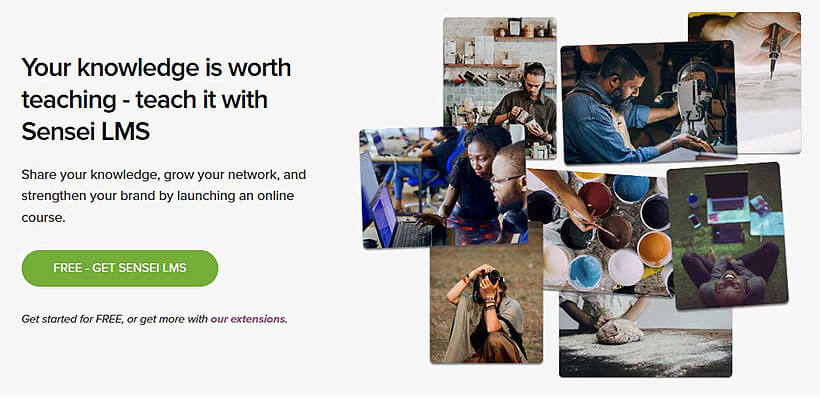 Sensei LMS plugin is one of the best and effective plugin for adding courses and tutorials online. It works magically and within few minutes of installing the plugin you can build yourself cool online courses instantly and sell them worldwide. You don't need to be tech savy to use the plugin it's user-friendly and anyone can have the amazing functionalities of having online courses in their site without having to code.
Major Features:
No Coding Required
Earn Passive Income
Seamless WordPress Integration
User-friendly
---
Edwiser Bridge – WordPress Moodle LMS Integration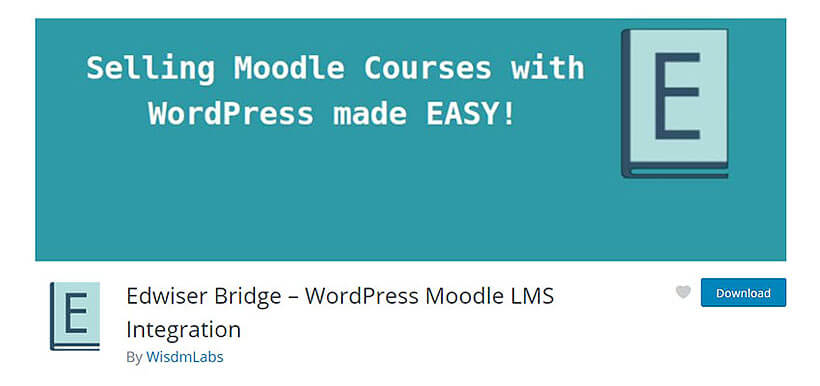 Edwiser Bridge – WordPress Moodle LMS Integration is one plugin you should be aware of. It is widely used plugins to manage your online education website. It integrates the two powerful plugins WooCommerce and Moodle to get one awesome system ready. Using this plugin you can sell your online courses and tutorials using the fucntionalities of WooCommerce. With some exciting features and its integration with payment gateway like PayPal you can make the best use of the plugin.
Major Features:
Integrate your WordPress and Moodle sites,
Sell Courses through Paypal
Synchronize enrolled courses data for users.
Import your Moodle courses to WordPress
---
LearnPress – Course Wishlist

If you have used LearnPress plugin then this will add to your interest. LearnPress – Course Wishlist is addons to LearPess which allows users to create wishlist of their favorite courses. Hence, you can go through the course anytime in the future later. The plugin is very simple and easy to use and implement which makes it a popular one among different users.
Major Features:
Lightweight & User-friendly
Compatibility with Themes & Plugins
Responsive
Import & Export Courses
---
WPLMS MyCred AddOn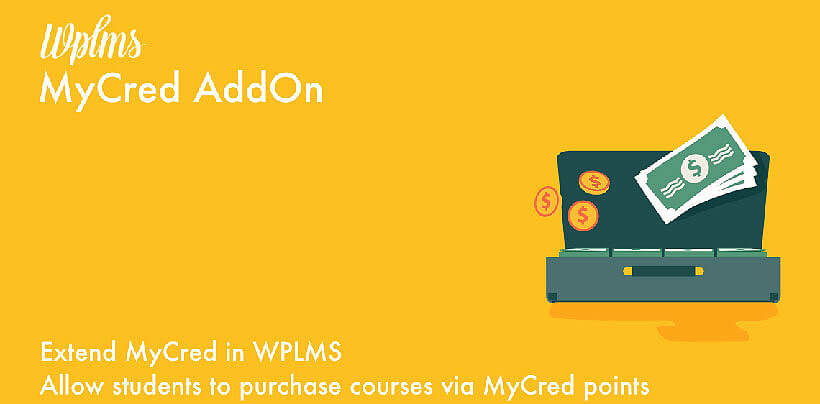 MyCred AddOn has been developed to provide extra or added functionalities in the WPLMS plugin. So, users can take lots of benefits of this plugin as they can have some more things to play with. As soon as install this plugin you will be able to purchase courses via MyCred points. Get the feature of awarding points on many kinds of course activities, Course subscription, Course Start, Course submit, unit completions, Quiz/Assignment start and other activities.
Major Features:
Purchase courses via MyCred points
Extend MyCred in WPLMS
Course Activities
Provide Awards & Perks after course completion
---
Uncanny Toolkit for LearnDash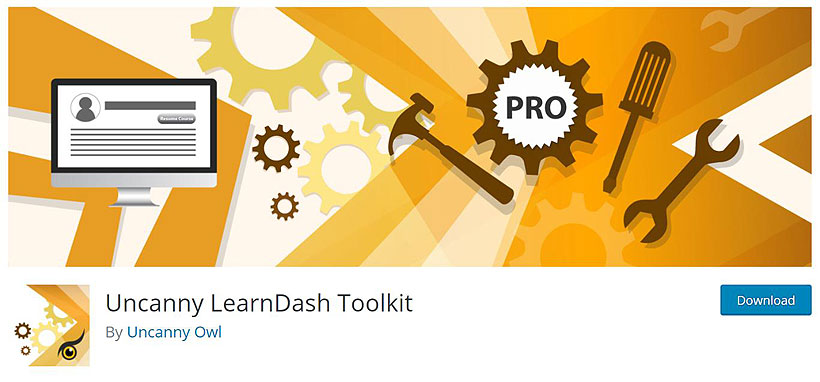 Ucanny LearnDash Toolkit is basically a extra addons for LearnDash plugin. Firstly, the plugin LearnDash is important to be install in your site. By installing this plugin new 15 modules will be added to the existing system. Some of the new changes include modern and fresh interface design to impress users while login in. Improved and stylish resume buttons and navigation sections.
Major Features:
User-friendly
Translation Ready
Multi-site Capable
Modern Design
---
Lastly,
So we are ending this article here. Hope you find them helpful. Experimenting with new plugins is something every WordPress user should do regularly. If you are someone who are trainers looking to market your tutorial videos then don't stop yourself from trying with the plugins above.
Have anything to share regarding the article above? Please write it down in the comment section below: