10 + Best Free WordPress Slider Plugins 2023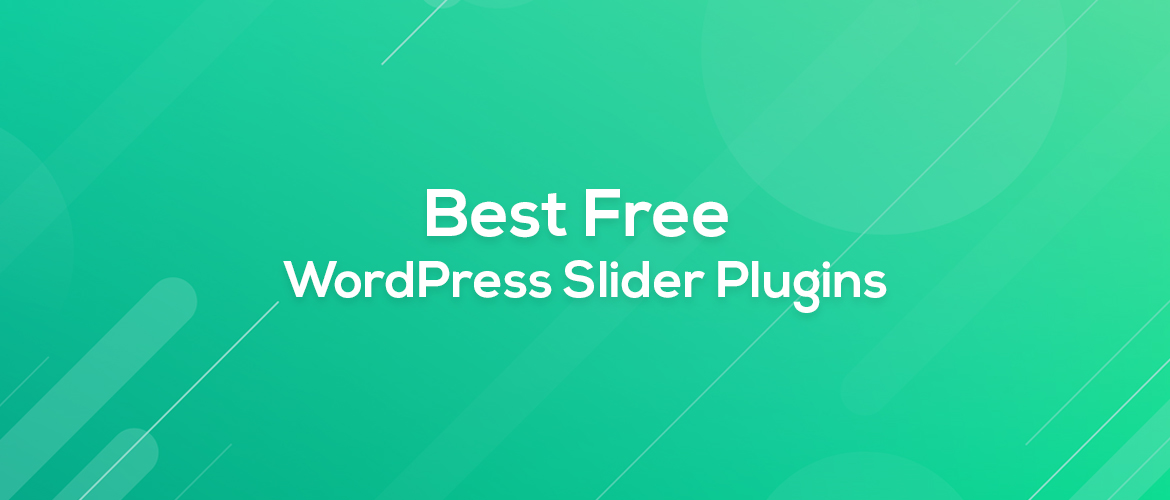 A website is incomplete without an attractive and innovative front slider. The front slider mainly focuses on giving a website that perfect look to catch the attention of viewers. If you have been using WordPress then you must have used built-in sliders. However, frequent use of the traditional WordPress slider is quite boring you might want to take some extra steps and set some amazing sliders on your front page. And there are some wonderful slider plugins offered in WordPress. So, let's have a look at some best free WordPress Slider Plugins.
Whenever people visit a website the slider is what fascinates people's attention instantly. Sliders are well-known to be the most integral part of a website. In this article, we have listed some wonderful lists of free plugins for setting up a gorgeous and innovative slider for your website. So, let's look at them below:
---
Best Free WordPress Slider Plugins for 2023
---
Meta Slider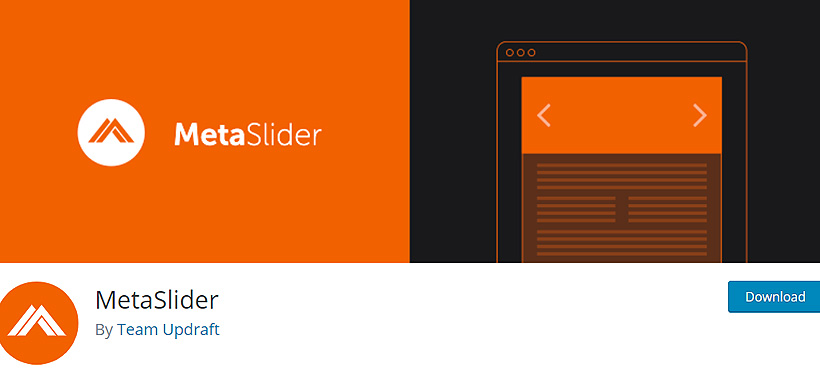 MetaSlider is one of the most fascinating plugins for constructing a slider on your website. It very simple to use and you can make amazing and beautiful looking slider shows. A slider can make ones' website look better and engaging. Hence, this is the best plugin for you with incredible and exciting features that you can experiment with. Some of the important features include It works at a high speed and you can display you're slideshow in a professional manner.
Major Features:
Support Slideshow in Full-width
Drag and drop Slider
Responsive & SEO optimized
Compatibility with Multisite
---
Smart Slider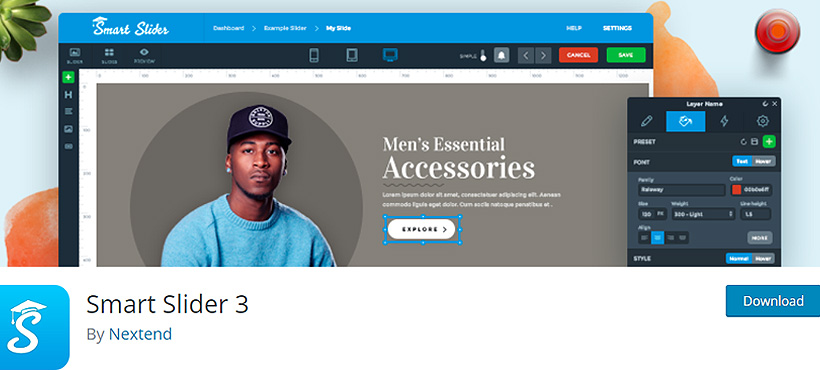 Smart Slider 3 is a user-friendly slider plugin for your WordPress site. As it is very responsive to smartphones and tablets the slider will look great in them. Design the slider in your own way and also use the available features that will enhance the look of the slider. It's compatible with other plugins also which makes it a reliable one. The use of animations can also be used to make the slider more attractive.
Major Features:
Full-width responsive mode
Animations in Slider
Slider Options
Thumbnail image
Touch Swipe, scroll option
---
Slider – Ultimate Responsive Slider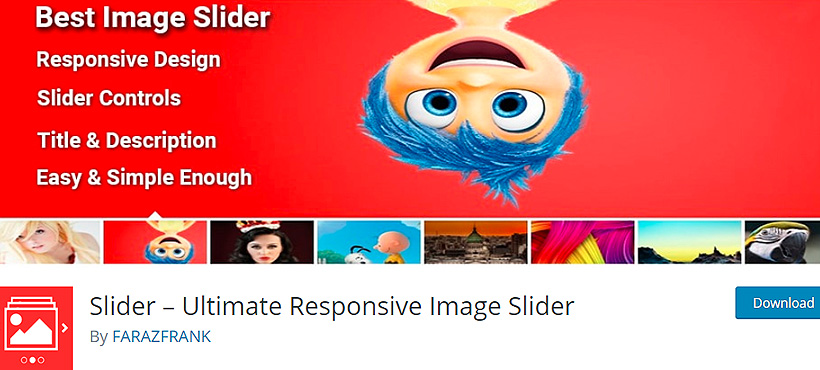 Ultimate Responsive Image Slider is one image slider you can use for your website. A slider is one of the main infatuating and eye-catching element of your site. There is no limitation for the number of slides, you can add as many as you desire. Adjust any size of an image that will fit the slider. Control what you want to show in your site like the title, description, number of slides in the slider settings.
Major Features:
Extremely Responsive
Image Slider Show
SEO Friendly
Supports Major Devices
Translation Ready
---
Slider By Soliloquy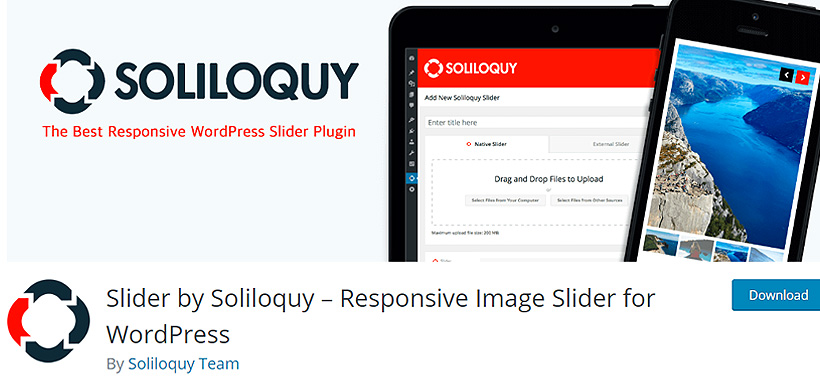 One of the most effective and trouble-free plugins for image slider is Slider by Soliloquy. Not just image but you can also add a video to the slider. The plugin is an extremely responsive one so the slider section of your site will look great in all kinds of hand-held devices. It is also a good one regarding SEO and has a positive outcome in google search ranking. The pro version of Soliloquy consists of better features and functionalities which you might want to try out with.
Major Features:
Mobile Friendly
SEO & Speed Optimized
Drag & Drop Builder
Guttenberg Blocks
WooCommerce Compatible
---
Slider by 10web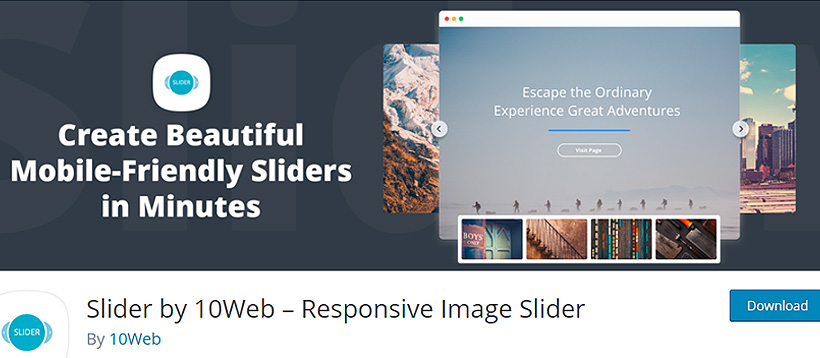 Slider by 10Web is an awesome WordPress plugin for slider building. Create attractive and powerful sliders for your website. Decorate your slider with beautiful images and videos. What makes more interesting is some extra and transitional effects that you can utilize fully. It is very easy to use and implement the plugin. Even non-technical users can use the plugin without any difficulty.
Major Features:
User-friendly
Unlimited Slides
Social Sharing Buttons
Supports Parallex & Carousel
Quality Support
---
Slide Anything
Slide Anything is seemingly one splendid slider plugin for displaying a slider on your website. As its name suggests everything you can include anything in the slide whether it is an image, videos furthermore using its extra feature will make it a wonder. One of its unique features happens to be you can set different no. of slides in the desktop and smartphones. Re-order the slides of the slider in your own desired way
Major Features:
Well Responsive
Touch and Drag Support
New Transition Effects
Slide Link Feature
New Lazy Load Images
---
Slider by Nivo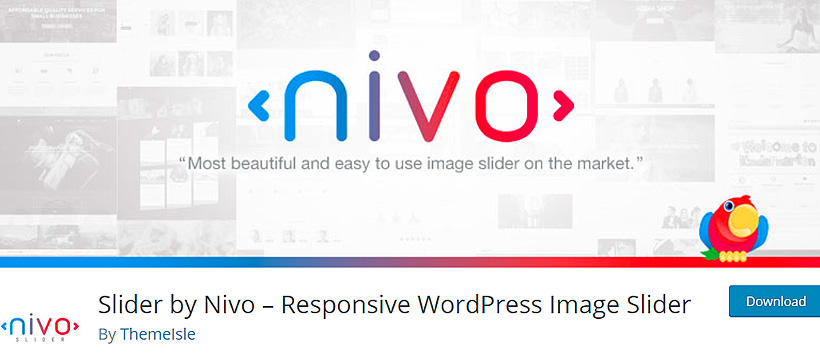 Slider by Nivo is one of the most popular image slider plugins of all time. Creating a slider is very easy and effective with this plugin. Select images form Galleries, Categories and Sticky Posts and showcase an impressive beautiful slider. Features such as carousel and lightboxes give more options to users for experimenting with the plugin. Being a responsive plugin so it adapts well to any kind of modern electronic devices.
Major Features:
Build carousels
Custom Themes
Auto Updates
Dedicated support
Upcoming lightboxes support
---
Slider Carousel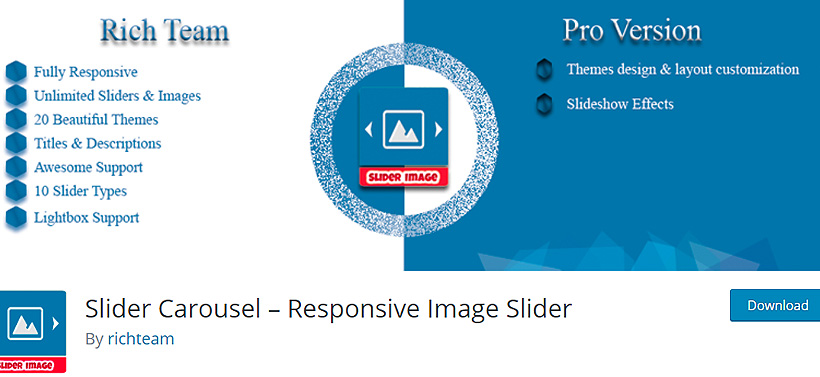 For setting a creative and captivating slider in your website Slider Carousel – Responsive Image Slider is highly recommended. The plugin is very light and simple to use without the need of having coding knowledge. Make your slider more enhancing and engaging by adding captions, links, and short descriptions. It works well with different kinds of layout designs. The astonishing slideshow effects is what make the plugin a popular and extravagant one.
Major Features:
Highly Responsive
Unlimited variations of usage
Works well on Chrome, Firefox, Safari, etc
Full-width, Full-screen, and Boxed Layout
Drag and Drop functionality
---
Slider by Supsystic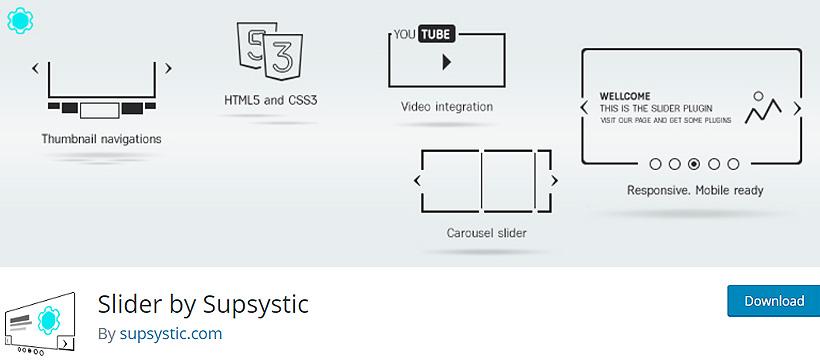 Supsystic is one well-known plugin company of all time. And Slider is one of its amazing plugin for showcasing slider on a website. The plugin works effectively for creating an awesome slider on your site. Whether it's images or videos you can just build some mesmerizing slides for your site. Just add a shortcode to the slider and set images for the slider. You can also add title, caption, and links in the slides.
Major Features:
Content Slider
Adding Slider with Shortcode
Slider with Captions
Slider Builder Interface
Thumbnail Slider
---
Responsive WordPress Recent Post Slider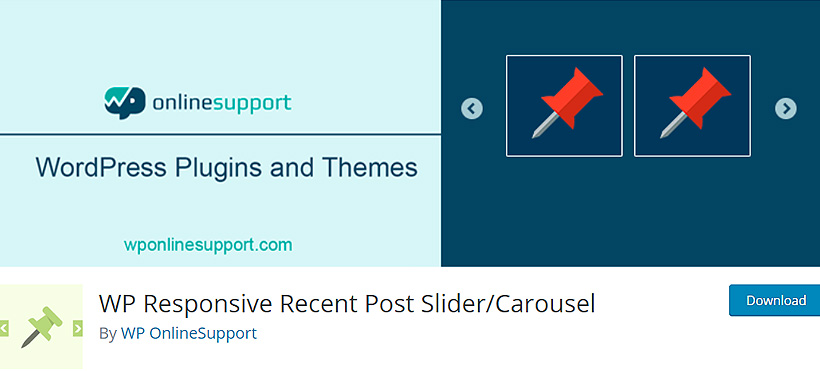 WP Responsive Recent Post Slider/Carousel is again an interesting slider plugin to try out with. The plugin comes with Posts Slider containing 4 designs and Posts Carousel with a single design. Display your favorite images in the slider with an amazing option like category, limit and navigation type. It is also a very mobile-friendly so users can enjoy visiting your site in both desktop or smartphones. With some extended features, users can beautifully setup the slider for their website.
Major Features:
Compatible with Gutenberg
Responsive touch slider
Custom post type support
Post Carousel & Slider
---
WP Slick Slider & Image Carousel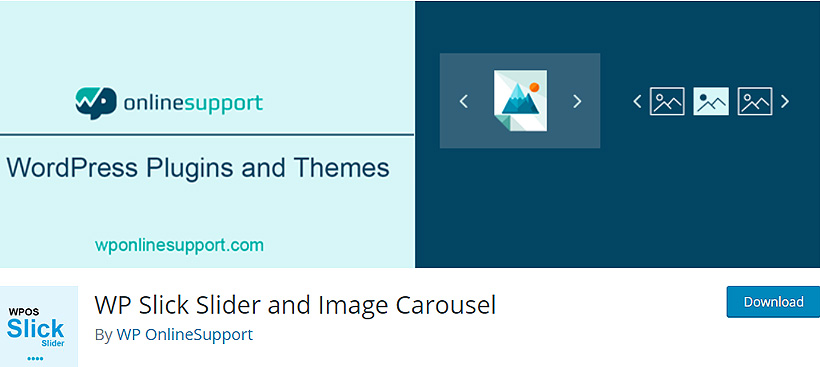 WP Slick Slider and Image Carousel is one outstanding plugin for showcasing lovely sliders on your website. In this slider, you will get the option of custom post type and taxonomy for designing a slider. Being a responsive plugin, it works perfectly and smoothly in smartphones and tablets. You can add as many slides in the slider as you want.
Major Features:
Touch-enabled Navigation
Extremely Responsive
Given shortcode and template code
Header image slider
Unlimited number of slider and carousel
---
Closing Up,
As we come to the end of the article, we hope that the above list suits your needs in finding the best slider plugin for your website. The plugins are absolutely user-friendly and can give an awesome look to your website.
If you have any thoughts or suggestions regarding the article above you can share it with us in the comment section below: