10 + Best Language Translation Plugins for WordPress 2023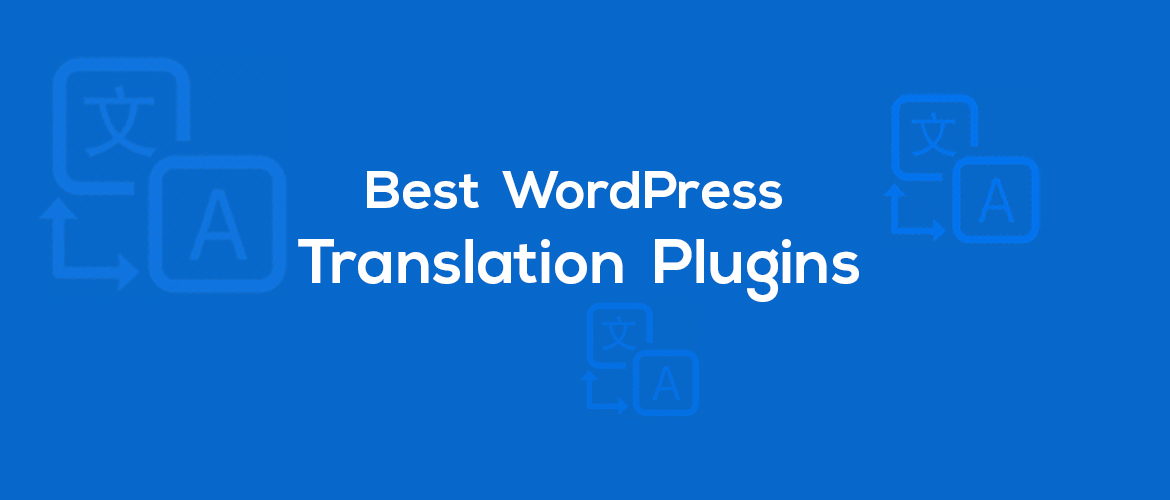 Since English is the international language of the world it's obvious that every website will be made in English. But there are some people in a certain part of the world that are not familiar with English and can only understand their own native language. This will definitely have not so good impact in terms of the promotional of a website as it will be hard to reach each & every people. Well, if you are running a website on WordPress then some good news is there for you. Different plugin developing companies have created a language translation plugin that will automatically turn your site into a multilingual website. And here in this article, we are going to look at some of the Best Language Translation Plugins for WordPress.
Why is language translation plugin needed for a website?
An important part of having your website is to make sure it reaches every people globally. Undeniably, there are some countries like France, Spain, China and many others whose people only know their native language and face difficulty in understanding English. And that's where language translation plugin comes into place. With the help of such plugins, a user can easily translate the contents of their website into a different language.
So, let's have a glance at some of the Best Language Translation Plugins for WordPress that are ruling the market.
---
 Best Language Translation Plugins for WordPress 2023
---
Polylang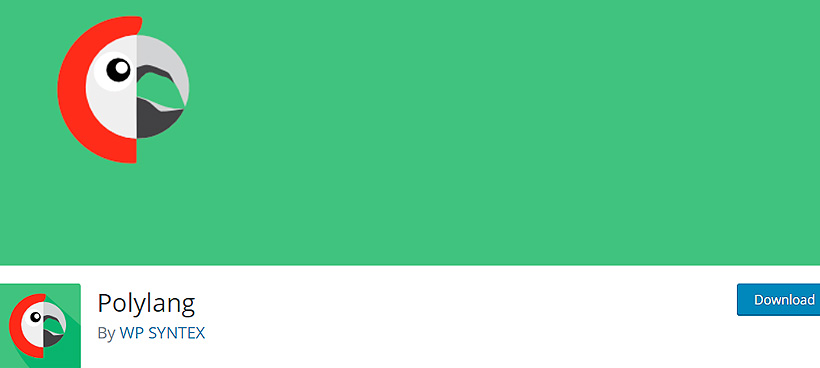 Polylang is one most demanding and popular WordPress plugin for language translations. In wordpress.org it has more than 500,000+ active installations. You can easily translate the language of the posts, pages, categories, post tags, menus, widgets, etc into other languages of your choice. Since many people prefer to have an RTL website you can be glad that this plugin supports RTL completely.
Key Features:
Supports RTL language scripts
Translates translate posts, pages, media, etc
Customizable language switcher
Supports default WordPress widgets and many others
---
Transporsh WordPress Translation
Get your content and blogs transferred in your desired language by using Transposh WordPress Translation. This very effective and user-friendly plugin for language translation is an ideal one for translating your website. You can even transfer the RSS Feeds in an easy manner. With an option to search translated language users can easily access their desired word in seconds. All in all, it provides splendid performance and you can translate
Key Features:
Translation of external plugins
Automatic translation
Multiple options for widget appearances
Professional translation
Buddypress integration
Unique drag/drop interface
---
Translate WordPress with GTranslate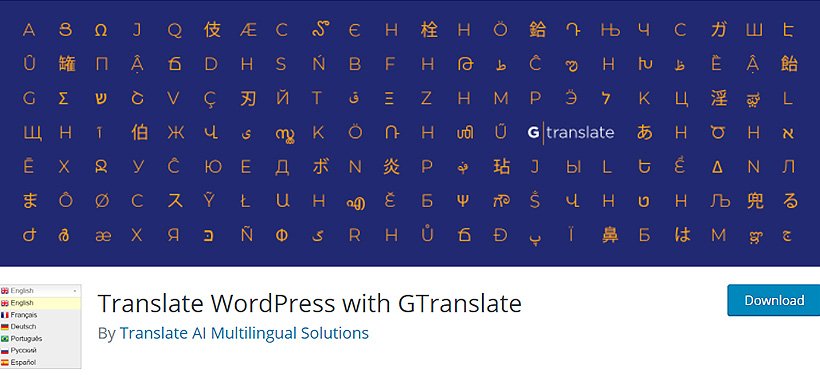 GTranslate is one of the famous and globally used language translation plugin of all times. Having more than 100,000 + active installations on wordpress.org. You can easily translate posts, pages, categories, tags, and many other elements without much effort. It gives you an awesome feature of language bar with a flag in the menu which is often a significant aspect of a website. Even the contents of WooCommerce will be translated with your desired language.
Key Features:
Free Google automatic machine translation
Hides "Suggest better translation" pop-up
Translates the site on the fly
Menus and widgets translation
Right to left language support
Lazy loading for language flags
---
Loco Translate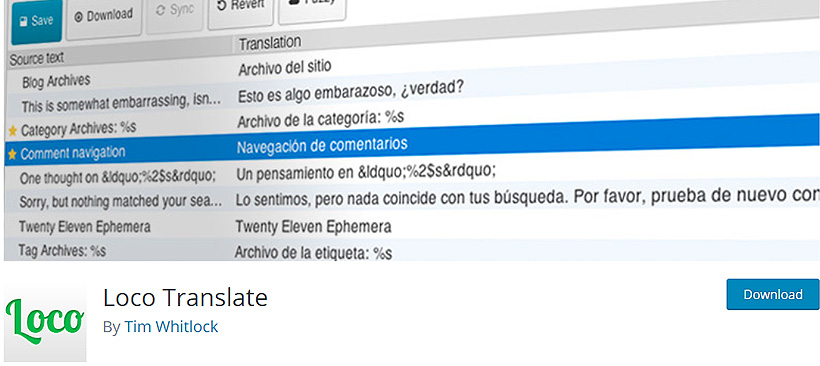 If you want to install one of the best WordPress plugins for language translation then Loco Translate is a good choice for you. Everything is set inside the WordPress panel so you are free from moving to a different section for settings. You can translate any segment of your site from posts, comments to other important contents. With a user-friendly interface, it's just an easy peasy task to translate every word or string in your own preferred language.
Key Features:
Built-in translation editor
Configurable PO file backups
Built-in WordPress locale codes
Extraction of translatable strings from your source code
Create and update language files
Protected language directory
---
TranslatePress – Translate Multilingual sites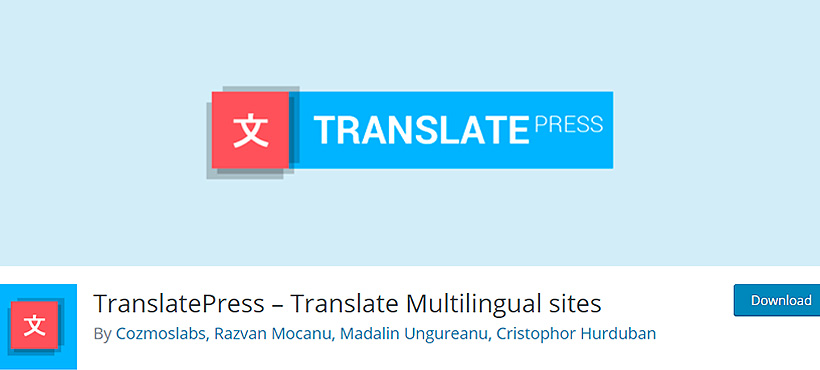 TranslatePress – Translate Multilingual sites is a user-friendly and simple WordPress plugin. With TranslatePress each content of your site can be translated at once at a quick speed. Translate any section of your website in a trouble-free manner while previewing it live. Interestingly even the text and contents on the image slider can be translated into a language of your preference.
Key Features:
Fully compatible with all themes and plugins
Support for both manual and automatic translation
Integrates with Google Translate
Translation Block feature
---
Translate WordPress – Google Language Translator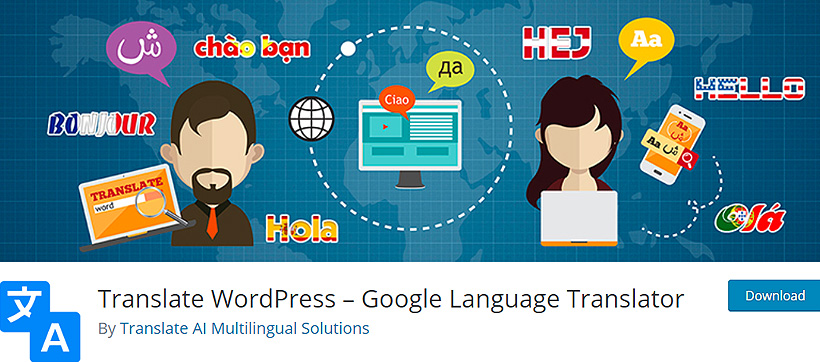 Google Language Translator is one of the best language translation plugin with an amazing active installs of 100,000+ and more. It is highly reliable and let you translate contents and other information smoothly. It works efficiently and you will have a wonderful time getting your site being transferred in any favorite native languages. You will have even more valuable and rich features in its premium version.
Key Features:
Free Google automatic machine translation
Option to hide Google top frame after translation
Translate posts and pages
Floating language selector
Language bar with flags in menu
Translate WooCommerce shop
---
Translate WP website – Weglot Translate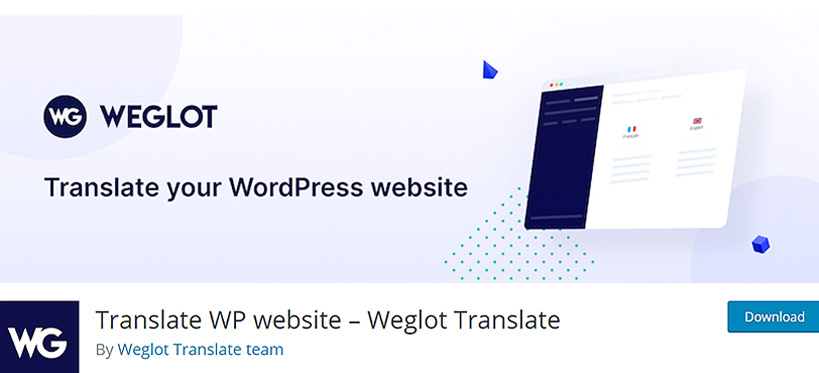 Weglot Translate is a very easy and prominent tool for translating contents in your site. Yes, translate the every posts,pages, widgets etc in your website is just a piece of cake now. Weglot uses every single mechanism to work on your site and turn it into whole new language of another. Weglot Translate happens to be one of most trustful language translate plugin and many top companies such as SaaS firms, WooCommerce and other big websites have high trust on it.
Key Features:
100+ translation languages available
Translations are updated in real-time
Access to professional translators
Optimized SEO in new languages
Customize the language switch button
---
Google Website Translator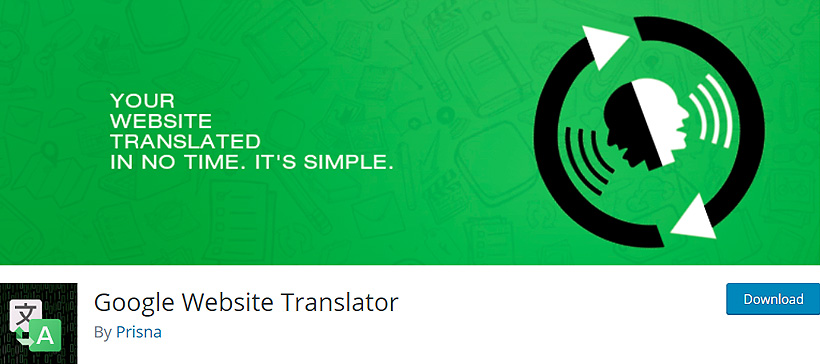 Make translation of your website very easy and professional. As it is very easy to work with the plugin so users can have easy time translating the language. The features included in the plugin is very interesting and users can utilize it maximum. The reason why this plugin is more beneficial than other ones is that works more powerfully and in quick space. Also, one important thing to know that some of the features of Google Website Translator is included in it.
Key Features:
Easy to Setup
Can be used as a widget and short code
Practically null impact on page loads
Import/Export settings
---
WP Multilang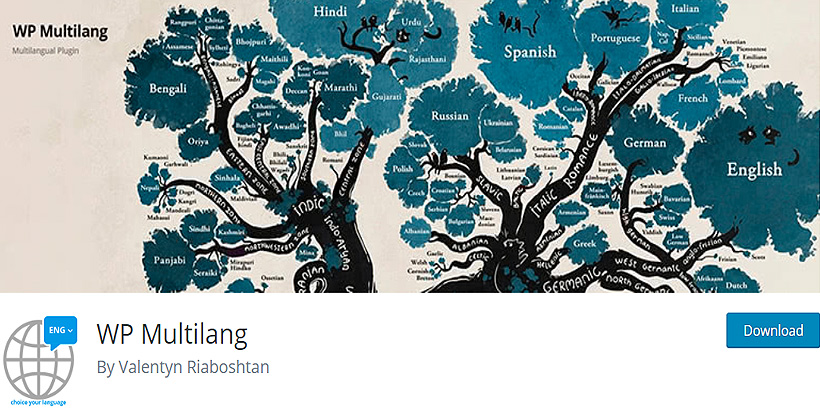 WP Multilang is a well-known and valuable language translation plugin for your WordPress site. Take good use of the plugin to translate the pages, posts, widgets and many other elements in your desired language. The plugin is simple to use and even a layman can get your site translated without much effort. Users will be able to translate posts, terms, widgets, comments individually which improves the efficiency of using the tool.
Key Features:
Compatible with REST
No duplicate posts, terms, menus, widgets
Support multisite
No limits by languages or by possibilities
Possibility to set custom locale for HTML
---
Lingotek Translation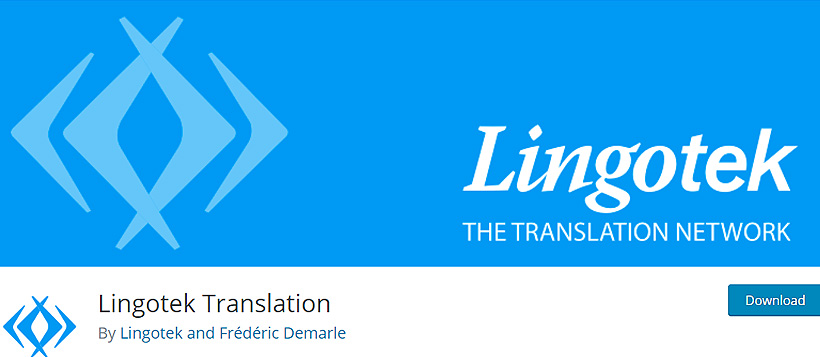 Lingotek Translation is one popular translation plugin. The plugin works impressively and in a fast space which is hard to find in other plugins. It uses a cloud-based translation system so it works on a modern approach and gives a high chance for security and superiority. As you translate posts, pages, media, categories, post tags, menus, widgets, etc once it will automatically be copied when initiating a new post or page translation. Hence, it saves time and improves the work load.
Key Features:
Supports RTL language scripts
Translates translate posts, pages, media, categories, etc
Customizable language switcher widget
---
WooCommerce Multilingual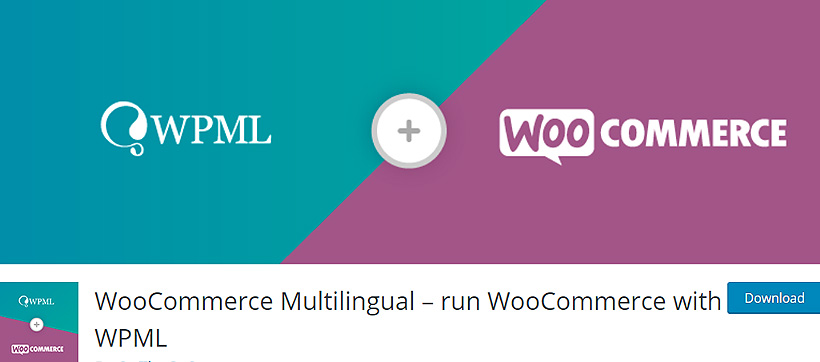 WooCommerce Multilingual is a special add-on for WooCommerce for language translation. This plugin has been integrated with WooCommerce so it mainly works for a WooCommerce website. The plugin allows you to translate all the products, categories, attributes in your own desired language. And more advanced and enhancing features included in the plugin that will let you experience more things.
Key Features:
Translate all WooCommerce products
Easy translation management
Emailing to clients in their native language
Allows inventory tracking
Enables running a single WooCommerce store
---
Closing Up,
We have carefully picked the plugins that are the best ones in the market. Each plugin is unique and has its own functionalities to work with. We hope that you go through its manual properly to learn to use it in an effective manner. If you are looking for suitable themes to work with the above plugins then do check out some best free translation ready WordPress themes.
Anything you would like to share regarding the article above? Feel free and write it in the comment section below: