5 + Best Free Blog Plugins for WordPress 2023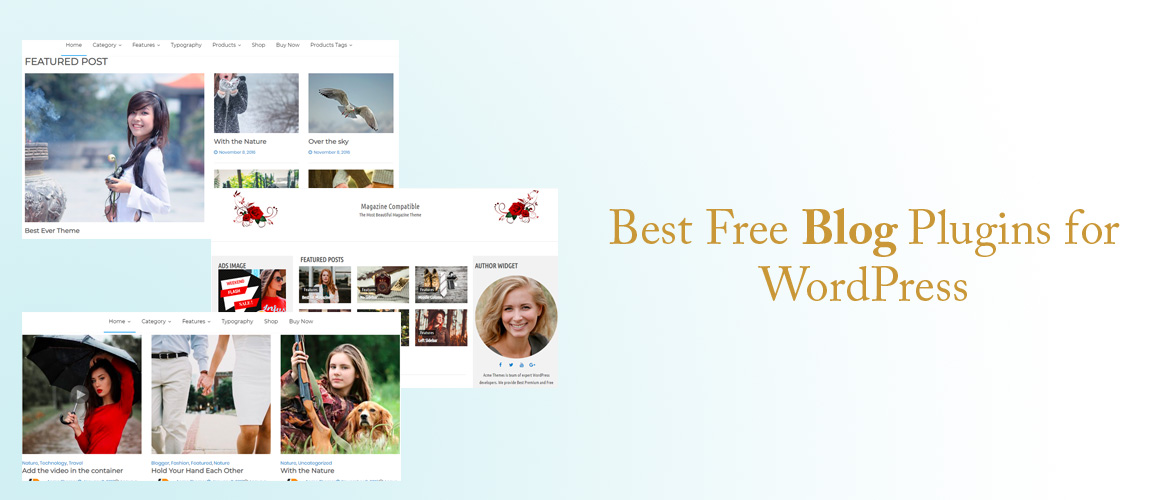 There is a huge number of Bloggers worldwide. For them, their blog website holds much importance. The look of a website matters a lot especially if it is based on a blog. Bloggers share their experience, knowledge through their blogs and articles. So, the quality and overall design of your website are what makes people stay on to your website.
Every website owner wants to have the best layout design for their website. And if it is a blog website then the entire look of the site will matter a lot. Since people, these are fascinated with modern and trending design the traditional layout design for blog website are no longer in use. Hence, people opt for something refreshing and indulging look for their site. If your website has been build in WordPress platform then you might be aware that there are some plugins that offer awesome and incredible designs for blogs. So, what are those plugins developed particularly for giving your blog website an outstanding look?
In this article, we are going to explore them out in detail. These plugins are just amazing and easy to use. You can get your desired blog design for your site.
---
Best Free Blog Plugins for WordPress 2023
---
Blog Designer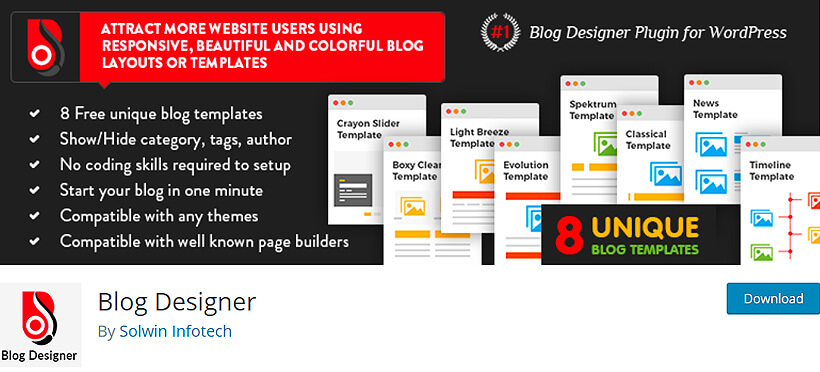 The Blog Designer plugin has been specially made for implementing lovely blog templates on your website. It contains 8 amazing designs that you can use to give your website an interesting look. If you want some changes in the blog template then you can do it easily with the given settings. Enhance the look of your sites like updating the color of text and background, size of the font and many other elements. Play with the features and make some stylish social share buttons. You can even alter the entire look of the site using CSS coding.
Vital Features:
Supports Cross Browsers
Responsive
Manage Post per page
Translation Ready
8 Default Blog Templates
---
Blog Designer – Post and Widget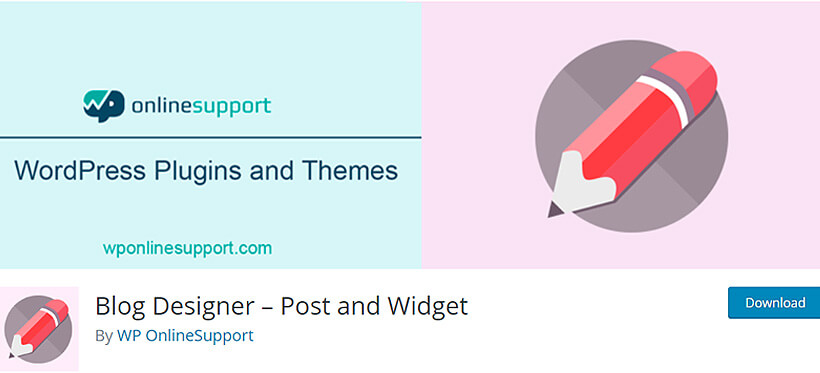 Every blogger desire to have an attractive and modern design for their website. The Blog designer post and widget plugin is undeniably the most suitable and fittest one. It has a wide range of features that you will admire for your blog site. The plugin works perfectly in all kinds of smartphones and tablets. So, no need to depend on desktop. One of its fascinating features is that users will be able to display posts in different kinds of views like Grid view, Slider view, and Carousel view. Update the settings of a slider like controlling the autoplay. Use the show/hide options for navigation and pagination to make your site look beautiful.
Vital Features:
Lightweight, Quick & Powerful
Made with Slick Slider
Responsive
Show/Hide options for Pagination & Navigation
---
News & Blog Designer Pack for WordPress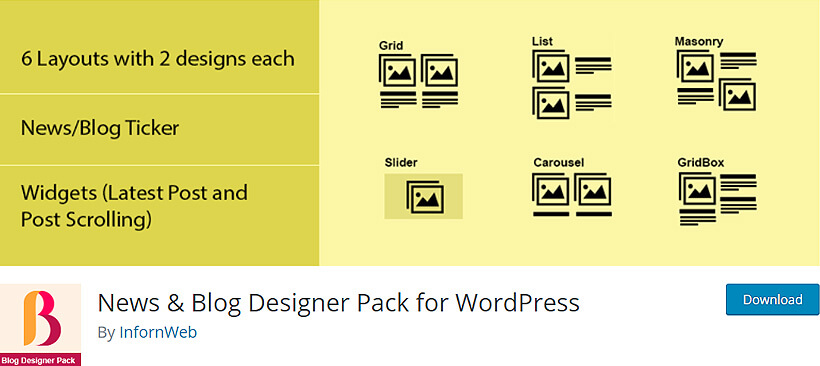 Blog Designer Pack is the best plugin for bloggers. Just every blogger wants to make sure that their website to be stunning and rich designed we give you this awesome plugin. It is quite boring to have the same traditional style of webpage design so why not try out this plugin and have some new look. The plugin consists of 7 layouts, 6 shortcodes, and many more elements.
Vital Features:
 6 Unique blog templates
Used with Shortcode
CSS customization
User-friendly
---
WP Blog and Widget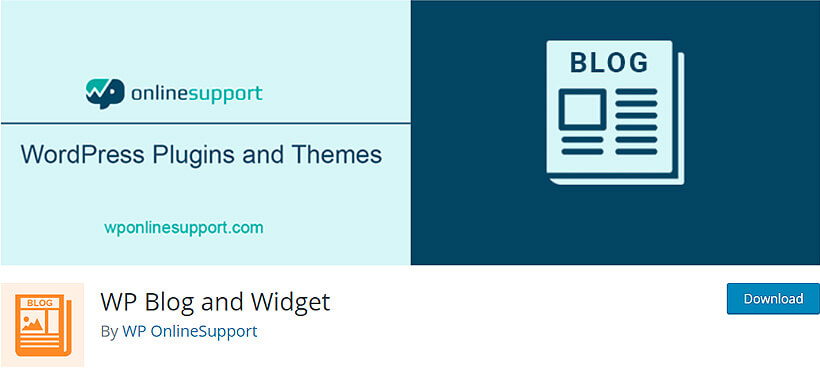 One of the finest plugin based on blog page design is WP Blog and Widget plugin. Users will be able to show their blogs astonishingly on the front page of a site and in the inner pages of the site as well. It comes with Masonry Add-on consisting of 12 designs and 7 effects which is the main highlighting feature of the plugin. It also works perfectly with the Gutenberg shortcode block so you can have the Gutenberg editor for making changes in your site.
Vital Features:
Widget Options
Simple to Configure
Blog Categories & Tags
Recent Blog Post Widget
Yearly, Monthly and Daily Archives
---
Blog Filter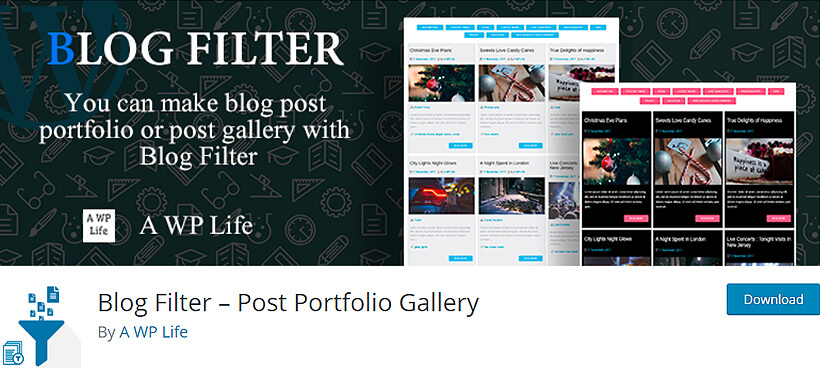 Blog filter is one interesting WordPress plugin for designing a webpage. This fabulous plugin is auto masonry so you can take its full advantage to design your webpage in the most advanced and stunning way. The filter option feature is what makes the plugin an outstanding one. Users can easily get their blogs according to a particular category or tag. Showcase your blogs and articles in a grid layout design to make sure your site holds the attention of visitors for a longer period of time.
Vital Features:
Filter Blogs easily
Filter via Categories & Tags
Responsive Design
Multi-color for Filters
Auto Masonry Design
---
Post List Designer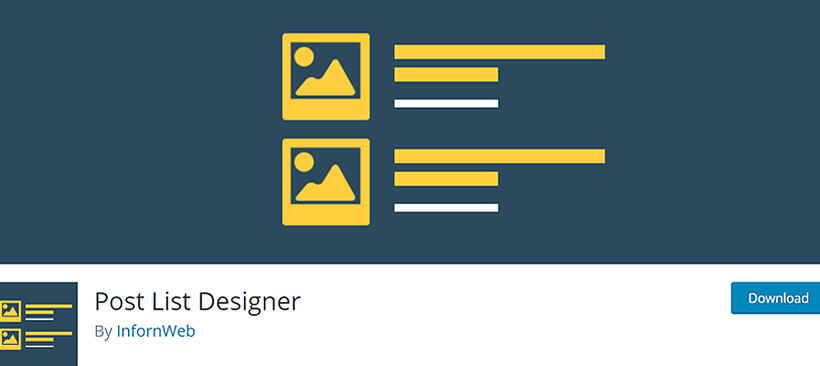 If you are looking to give a fresh and supreme look for your blog website then this wonderful plugin Post List Designer will be beneficial. You can simply install the plugin and implement it. Choose your favorite template among the whole list and get your blog page ready. The plugin is extremely responsive so your site will look great in smartphones and tablets. You can use the shortcode to make the proper use of the plugin. Users who are curious to have a pleasing design for their blogging website can try out what the plugin has to offer.
Vital Features:
Showcase  Post in list view
Extremely Responsive
Simple & Delicate Plugin
Compatible with any WordPress theme
---
Closing Up,
We have carefully selected some of the finest plugins for you. All of them are user-friendly and anyone including layman can use them in their WordPress site without any difficulty. For bloggers, these plugins are definitely something to try out with your site.
If any thoughts or suggestions feel free to write it in the comment box below: