5 + Best WordPress Wiki Plugins 2023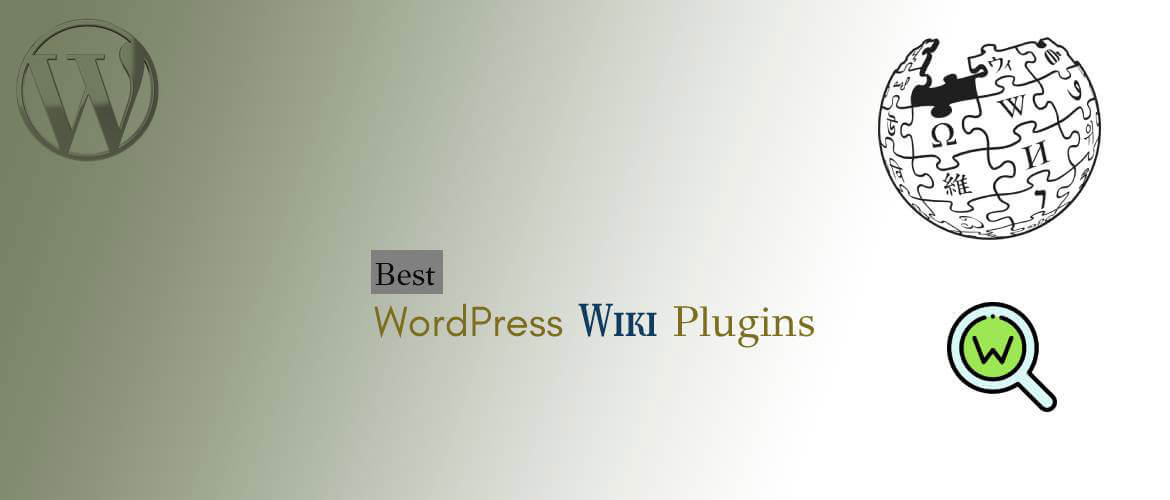 Are you looking to create a knowledge base or wiki on your WordPress website?
 A wiki can be a great way to organize and share information with your audience, whether it's for a product or service, internal documentation, or educational purposes. Fortunately, there are several WordPress wiki plugins available to help you get started. These plugins come with various features like front-end editing, version control, user access controls, and search capabilities to help you build a comprehensive knowledge base.
In this article, we will take a look at some of the best WordPress wiki plugins available in the market. We will discuss their features, pros, and cons to help you choose the right one for your website. Whether you want to create a public-facing wiki or an internal knowledge base, we've got you covered.
So, if you're ready to dive into the world of WordPress wiki plugins, keep reading! We will help you find the perfect plugin to suit your needs and provide valuable information to your audience.
The plugins have been listed below:
---
Best WordPress Wiki Plugins 2023
---
Yada Wiki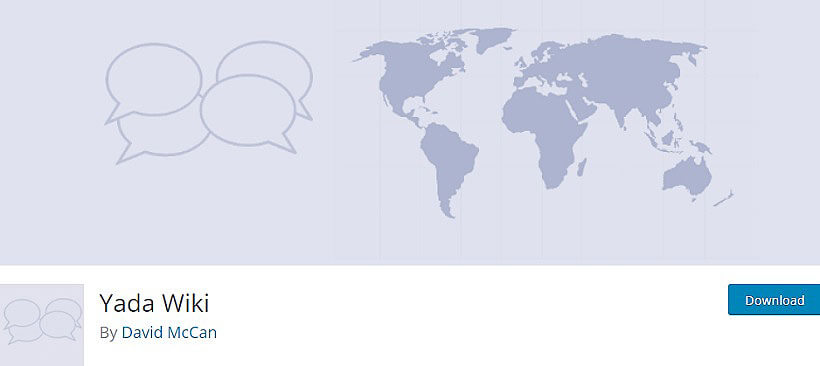 Yada Wiki plugin is a powerful and flexible knowledge base solution for WordPress users. This plugin allows you to create and manage an extensive wiki with ease. With Yada Wiki, you can create multiple wikis, assign user roles and permissions, and customize the look and feel of your wiki pages. The plugin comes with a built-in search function and support for categories and tags, making it easy for your users to find the information they need. Yada Wiki is an excellent choice for anyone looking to create an efficient and organized knowledge base.
Major Features:
Uses Shortcodes
Simple to Use
Provides Widgets
Well made documentation
---
Encyclopedia / Glossary / Wiki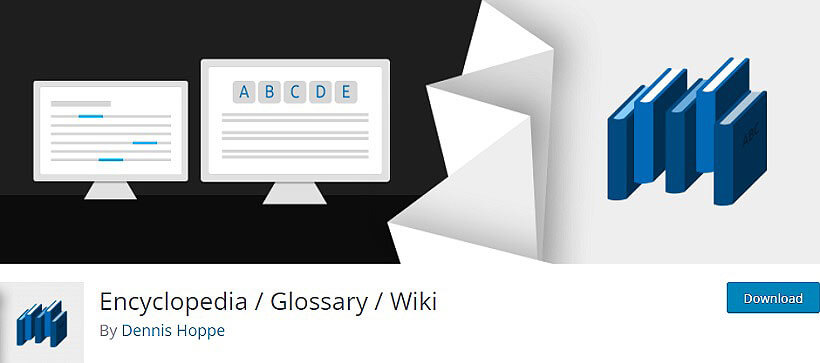 The Encyclopedia/Glossary/Wiki plugin for WordPress provides an easy way to create and manage an online encyclopedia, glossary, or wiki. This plugin allows users to create articles, add categories and tags, and create custom fields to store additional information. It comes with a built-in search feature, so users can quickly find the information they need. The plugin also supports user contributions and moderation, making it easy to manage user-generated content. With a clean and modern interface, the Encyclopedia/Glossary/Wiki plugin is a great tool for creating a knowledge base for your website.
Major Features:
Tags and categories to classify your items
Automatic association of related items
Supports featured images as item thumbnails
Widget to display the items in your sidebar
---
BasePress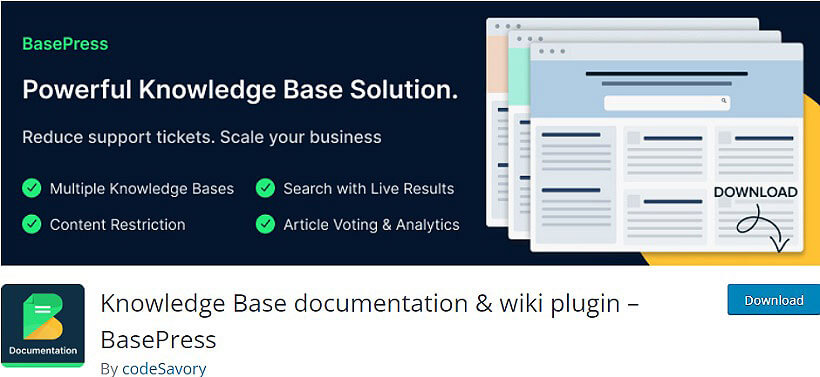 BasePress is a user-friendly WordPress plugin for creating an efficient knowledge base or documentation site. It comes with a powerful drag-and-drop editor that allows you to create, edit, and organize your content in an intuitive way. With BasePress, you can easily create categories, tags, and search filters for your content, as well as customize the appearance of your knowledge base using templates and shortcodes. This plugin is fully responsive, compatible with any WordPress theme, and supports multiple languages.
Major Features:
SEO friendly
Keeps your content organized
Serves targeted answers to your customers
Adapts to all devices
---
RDP Wiki Embed

RDP Wiki Embed plugin allows users to embed Wiki pages from different Wiki providers on WordPress sites. It supports various Wiki providers like Wikipedia, Wiktionary, Wikiquote, and many more. The plugin automatically creates a clickable link from the provided page URL, and it embeds the content of the linked Wiki page in a responsive format. It also allows customization of font sizes, links, and text alignment. RDP Wiki Embed plugin is an efficient solution for bloggers, writers, and researchers to easily add references and additional information to their posts.
Major Features:
Easy to Use
Works with Shortcodes
All kinds of devices adaptable
Provides best support
---
WP Wiki Tooltip

The WP Wiki Tooltip plugin is an easy-to-use WordPress plugin that allows you to create a wiki or glossary on your website. It enables you to define terms, add descriptions, and link them to other pages or posts. The plugin provides a tooltip-style popup that appears when a user hovers over a term. It is highly customizable and can be easily integrated into any WordPress website. The WP Wiki Tooltip plugin is perfect for bloggers, online courses, educational websites, and anyone who wants to create an interactive glossary or wiki on their website.
Major Features:
Setup at least one wanted Wiki base
Integrate the Wiki tooltip using shortcodes
Shortcodes can be created
---
Wiki Page Links

The Wiki Page Links plugin is a great tool for WordPress users who want to easily create internal links to their site's wiki or knowledge base. This plugin allows you to search for and select specific wiki pages, and then insert a link to that page into your post or page content. You can also customize the link text and format, making it easy to create informative and user-friendly content for your visitors. With Wiki Page Links, you can quickly and efficiently navigate your site's knowledge base and enhance your user experience.
Major Features:
Provide a list of link templates for adding links
Wikipedia-style pipe (|) aliasing
If a page doesn't exist and the user is logged
---
Finishing Up,
WordPress Wiki plugins can be an effective way to create a knowledge base or a collaborative platform for your website. With the right plugin, you can easily create, organize and share your content in a user-friendly format. Whether you are building an internal wiki for your team or a public knowledge base for your customers, there is a WordPress Wiki plugin out there that can meet your needs. Choose one that suits your specific requirements and start building your own wiki today!
We shall appreciate if you share your thoughts or suggestions regarding the article above and write it in the comment section below: