5 + Best WordPress Google Analytics Plugins 2023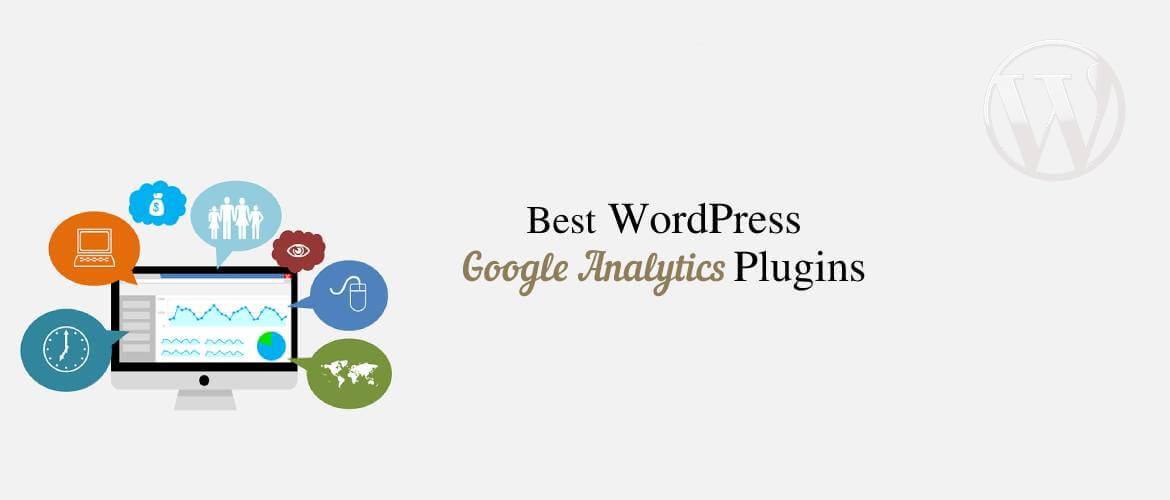 Do you want to add Google Analytics Plugins to your site?
When you run any website it's important that you make sure everything works perfectly. A site owner needs to have accurate knowledge of all the necessary information regarding the website. One of the most important things to keep in mind is that any user should know the state of their site among others. In a simple manner, we meant site owner should have the right information about visitors and their actions. By this, we mean to say the use of Google Analytics. If your site is built on WordPress then it's obvious that you can use any WordPress Google Analytics Plugins.
So, below we share with you the list of best WordPress Google Analytics Plugins
---
Best Free WordPress Google Analytics Plugins for 2023
---
Google Analytics Dashboard Plugin by MonsterInsights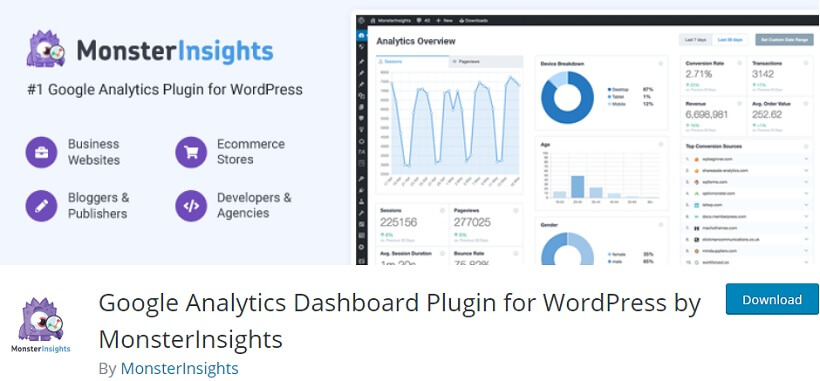 One of the best plugins for Google Analytics plugins. It contains some of the best and most incredible features that will help your site to work smoothly. It makes everything easy and you can easily get the correct information about visitors promptly.
Key Features:
Easy to Set Up
Attractive Dashboard
Anonymize IP in Google Analytics
Enable the ga() compatibility mode
Offer Easy Opt-Out link
---
GA Google Analytics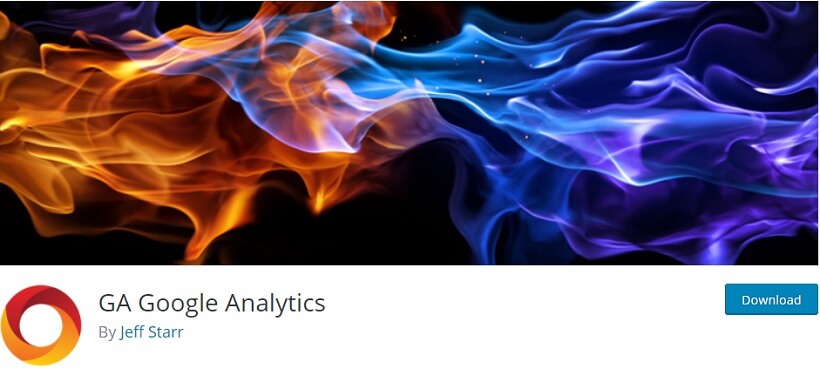 GA Google Analytics is the best plugin to have for sharing your Facebook feedback. You can display your favorite social media news feeds limitlessly. Manage all types of feeds and choose from where you want to share. You can move to its premium version if you want to experience some better and advanced features.
Key Features:
Fast performance
Drop-dead simple
Includes tracking code in header or footer
Option to disable/enable tracking
---
WooCommerce Google Analytics Integration
WooCommerce Google Analytics Integration is one of the popular plugins available in WordPress that does the work of accepting payments via donation and other services. Basically, it uses the payment feature of iDEAL and works wholly on it. Besides iDEAL, it also takes on other kinds of payment services like PayPal Bancontact/Mister Cash and others. You can add the iDEAL forms or donation button in any of your posts and pages by simply inserting the shortcodes.
Key Features:
Easy to Install and Setup
Supports Global Site Tag, Universal Analytics, etc
---
Enhanced Ecommerce Google Analytics Plugin for WooCommerce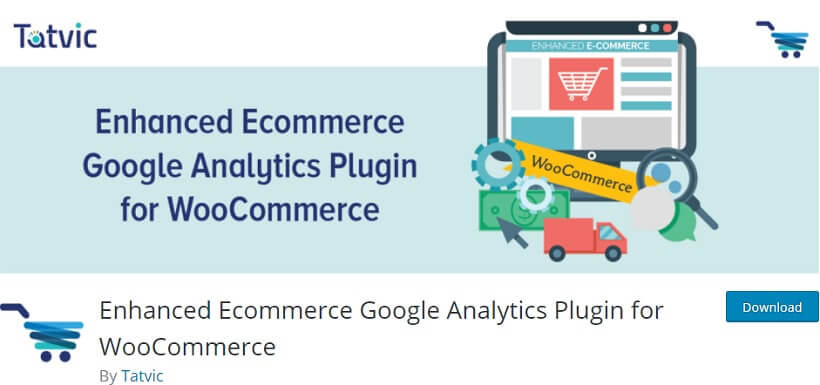 Enhanced Ecommerce Google Analytics is one of the most preferred plugins among the huge mass of people. This awesome plugin can everything quick and easy. After you have installed the plugin you can have forms or donation button ready. Integrate it with online payment gateways like PayPal for making payments secure and fast. Start varieties of campaigns for fundraising or donation.
Key Features:
Quick & Easy installation
Enables 4 Enhanced Ecommerce reports
Google Ads account linking
Supports Guest checkout functionality
Set your local currency
IP Anonymization
---
Google Analytics Dashboard for WP by ExactMetrics
Google Analytics Dashboard for WP by ExactMetrics is a donation widget or box on your website. It simply provides an extended interface where users can add CSS code to enhance the look of a website. Create an awesome donation box on your site and mesmerize visitors. Make good use of the features offered in the plugin and add some more attractiveness to the design.
Key Features:
Accurate Tracking
Easy Google Analytics Dashboard
Ecommerce Tracking
GDPR / CCPA Compliant
Referral Tracking
---
Google Analytics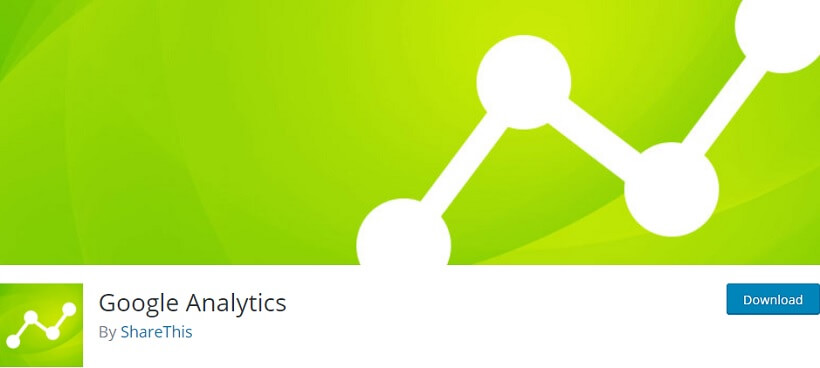 Google Analytics is a  feature-rich and crucial plugin for the donation boxes. The huge collection of inbuilt designs makes it a striking one so you need to think about the right design. This user-friendly plugin can be easily installed without any tech knowledge and in the fastest way. So, website owners can create a beautiful donation box to showcase their schemes and special offers in a highly professional manner.
Key Features:
Easy setup
GDPR Compliance Tool
Mobile-friendly
---
Google Analytics Dashboard Plugin for WordPress by Analytify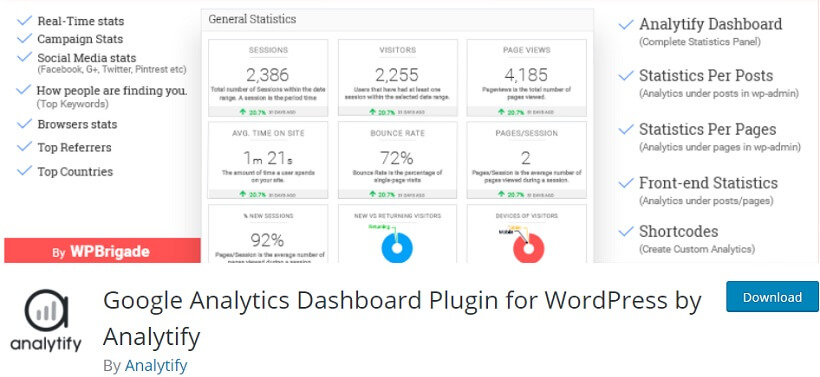 Google Analytics Dashboard Plugin for WordPress by Analytify is one of the recommended and popular among people for the donation box plugins. It is completely user-friendly and easy to implement. Users can view your image in a larger size which is more convincing to buy. It also has a pro version with extended features. Hence, if you are looking to get an online donation feature on your site then the plugin is the best one for you.
Key Features:
List of top Referrers Browsers
SOCIAL MEDIA Statistics
Helps in SEO optimization
Google Analytics Stats
Display FaceBook page feed post limits
Easy installation
---
To Conclude,
The above google analytics plugin are very easy to use whether you are a beginner or advanced user. Though each of them has its own functionalities you can experiment with any one of them in a random manner.
If you have suggestions regarding the article above then please share them with us in the comment section below: