6+ Best WordPress Visitor Counter Plugins 2023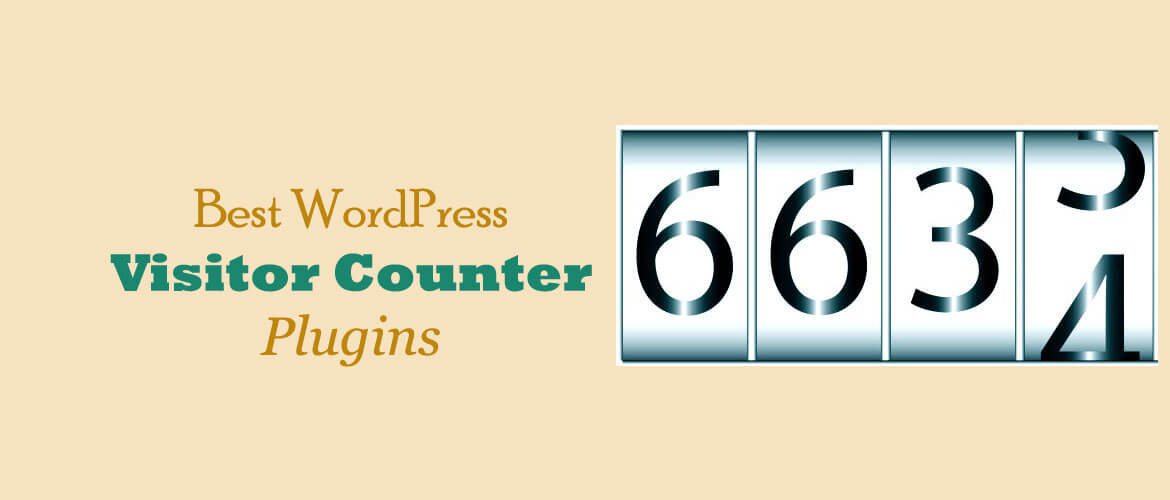 Are you interested to have visitor counter in your website?
A Visitor Counter in one wonderful feature to have in your website. Having a visiting counter in your site will provide accurate information of how many people visited your site on daily basis and is always stay updated with coming day. WordPress users are pretty much fortunate to have plugins developed so users can get the visitor counter feature in their website.
How can a Visitor Counter make a difference in your website?
After the installation of visitor counter in your WordPress site you can get the details the visitors list who have visited your website. You can get to know to how often visitors visit your site and from which country they are coming from. Obviously, it a advantageous thing to have such information that will help you in keeping track of potential visitors information. It also helps in examining the traffic of your site and let you be aware of the popularity of your website.
So, let's move forward and check out the best free WordPress Visitor Counter Plugins.
---
Best Free WordPress Visitor Counter Plugins for 2023
---
StatCounter – Free Real Time Visitor Stats

StatCounter – Free Real Time Visitor Stats is one of the best plugin for online voting counter. It's quick and easy installation makes a good way for users to work with the plugin. It works amazingly and every thing can be dine in a most easy manner.
Major Features:
Configurable Counter
Invisible Counter Option
Recent Visitor Activity
Visitor Paths
Country/State/City Stats
---
Post Views Counter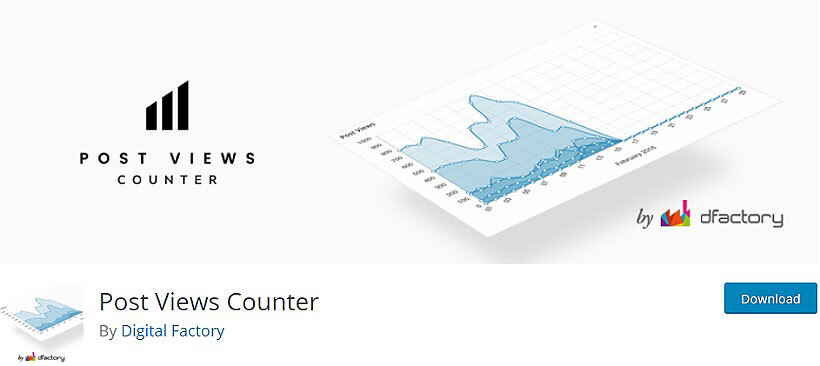 Post Views Counter is one amazing plugin provides a wide range of features for visiting counter in your website. It's almost 900+above and users will love it. With the availability of live preview feature you can check what your site will look like with the font you have chosen.
Major Features:
Dashboard post views stats widget
Custom REST API endpoints
Option to set counts interval
GDPR compatibility
Excluding users by IPs
Multisite compatibile
---
Visitor Traffic Real Time Statistics

Visitor Traffic Real Time Statistics is one of the most simple and easy to use plugin for having visiting counter in your WordPress admin panel. In this plugin, users can install new fonts in their site by using font format like(ttf,otf,woff). It is one of the most widely used plugin by high numbers of WordPress users. Because it is very easy to setup any kind of user can work with the plugin even just a newbie. It's good compatibility with all major browsers and with other plugins is another plus points of the the plugin.
Major Features:
Browsers statistics
Recent visitors
Visitor source
Top referring sites
Visitors count
Comprehensive overview page
---
WP Visitor Statistics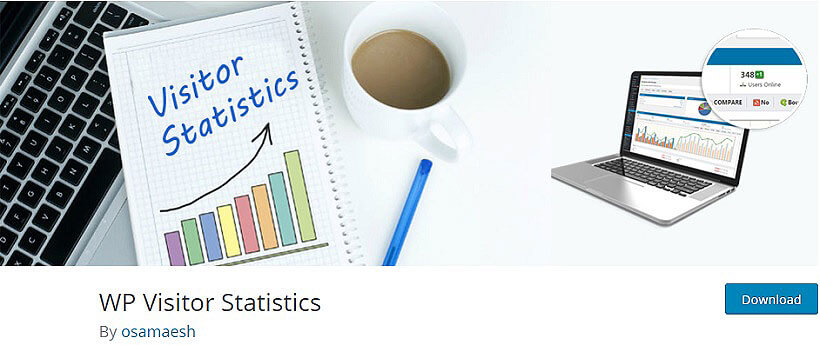 WP Visitor Statistics is one wonderful plugin developed for fonts everybody must try. But it is to be remembered that the plugin is compatible with Astra theme, Beaver theme/Builder and  Elementor. It has a very attractive number of active installs in WordPress.org which shows that many people prefer this plugin for updating new fonts in their websites.
Major Features:
Real time statistics
GeoIP location by Country & city
Support for hashing IP addresses
Automatic updates to the GeoIP database
---
Page Visit Counter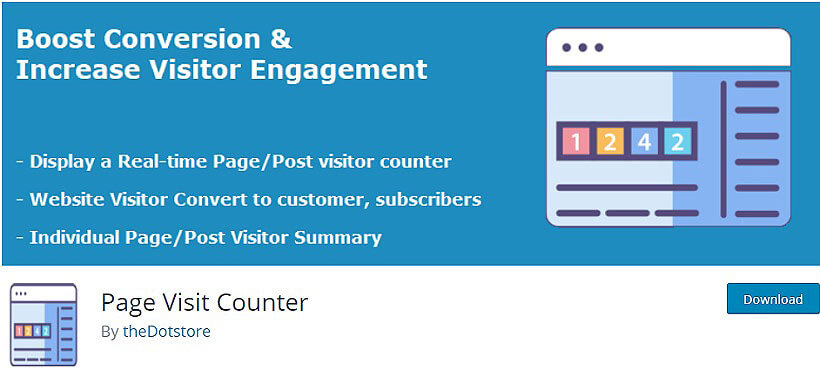 Page Visit Counter is basically a kind of plugin that will set visiting counter in a webpage and set its font-display to swap. Since, Google Fonts supports setting font-display via a new query parameter everything will work easily and perfectly. Users will only need to font-display to swap, the browser will use the fallback font and when downloading actual font is complete. It will simply swap the font.
Major Features:
Select Specific post type
Exclude specific IP/s & specific register user
Page Visit Counter
---
XT Visitor Counter

With an active installations of 100,000+ XT Visitor Counter is undeniably one of the most popular plugin for visitor counter among WordPress users. Add new and latest google fonts in your site and enjoy making new changes. As the plugin add the required Google code, you will also be given the ability to assign the Google fonts to specific CSS elements of your site from within the WordPress admin.
Major Features:
User-friendly
Simple to Use
SEO Friendly
---
Advanced Page Visit Counter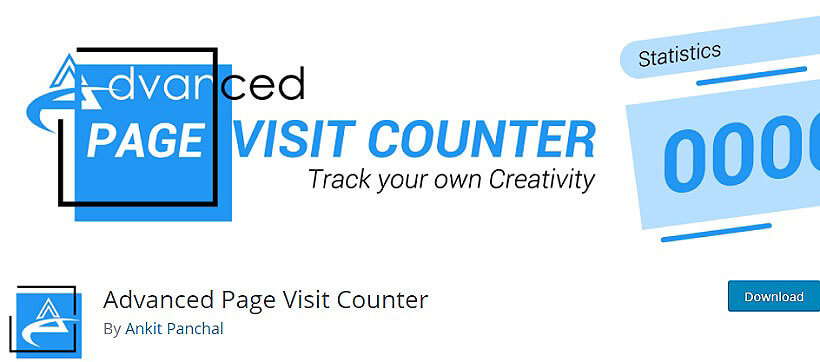 Advanced Page Visit Counter has been developed specifically for visiting counter in your website. The name itself says everything that users can properly set visit counter in their website with just a simple installations of this plugin. It is very easy to use and require less efforts to implement it in your site. The plugin is highly recommended for Japanese and also very helpful for them as well.
Major Features:
Total Visits Widget
Referral Traffic widget
Browser Traffic widget
Detailed Reports
---
Wrapping Up,
We highly hope of you finding the above article worthy. Select any one of the plugin above and utilize the best use of visitor counter plugin in your website. You can keep a proper track or record of visitors from all around the world  visiting your site.
Do you want to share any thoughts or suggestions regarding the article above? Please write it in the comment section below: