5 + Best WordPress Petition Plugins 2023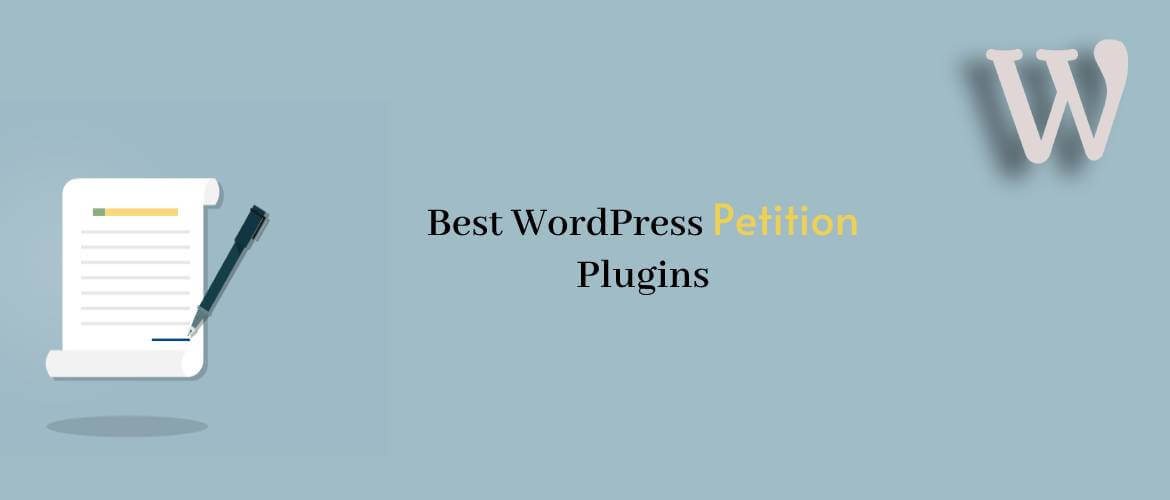 Are you looking to add a petition to your website?
If you ever visit the website, you might have found out about asking people around the world to sign signatures for a certain cause. In technical language, it's called a petition. It's simply a feature added to a site where any person who visits a website and signs a petition is presented on the site. Charity works and legal rights works are quite common these days so there are many websites built on them. And this is where a petition feature is needed. With the help of WordPress functionalities, we can find many plugins to add petitions to a site.
Why do we need a petition plugin?
Well, a petition plugin is very helpful in many ways. But mostly it is helpful in a website that is based on NGO, or funding website, or any other kind of site. Using the plugin, we can not just have a petition page but also be able to customize it in any desired way.
Let's have a detailed look at them :
---
Best WordPress Petition Plugins 2023
---
SpeakOut! Email Petitions

Speakout Email Petitions is a highly recommended plugin based on petitions. After you install the plugin on your site you can add a petition form to your site. You will be regularly updated with the messages you received via the petition form on your website. The plugin is stress-free to use and everything can be done in the swiftest manner.
Major Features:
Translation Ready
Responsive
Custom CSS
ReCaptcha
---
SpeakUp! Email Petitions

SpeakUp! Email Petitions is seemingly one of the most amazing petition plugins. If you are looking to create an awesome webpage on petition then this one is what you should opt for. Using this plugin, anyone can set a wonderful and interactive page for signing petitions.
Major Features:
Integrated to Facebook
Connected to Google Analytics etc
 Social Sharing Option
---
Civist – Petitions and Fundraising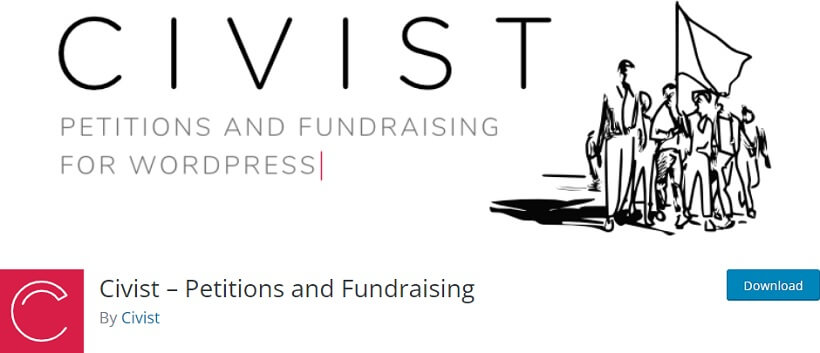 Civist – Petitions and Fundraising is one of the best petition plugins in WordPress. Install the plugin and get a modern look for the dashboard easily. Enhance the entire appearance of the dashboard as you have always wanted. Set logo in your dashboard and change its color and also maintain the whole look of the admin panel in a mesmerizing way.
Major Features:
Email integration
Intelligent form bot
Full Woocommerce support
Targeted chats
Real-time visitor list
---
SpeakUp! Email Petitions Importer

SpeakUp! Email Petitions Importer is a WordPress plugin that allows importing email petitions from third-party sites. With this plugin, users can easily collect signatures, contact information, and comments from supporters, making it an essential tool for grassroots organizations and advocacy groups. This plugin is highly customizable and can be integrated with any WordPress site.
Major Features:
One-click installation
Live chat with visitors 24/7
Single inbox for all incoming messages
Zero-hassle integration
100% integration with Facebook
---
CBX Petition for WordPress

CBX Petition for WordPress is a powerful plugin that allows you to easily create and manage online petitions. With its user-friendly interface, you can customize your petition form, set up multiple email notifications, and track your campaign's progress. It's a great tool for anyone looking to raise awareness and gather support for a cause.
Major Features:
Built-in, plugin n play features
Supports any languages including RTL
Upload Custom Icon
Integrate with FaceBook messenger
Rearrange the Start Menu
---
Louder petition

Louder Petition is a awesome plugin that enables you to create, customize, and embed petitions into your WordPress site effortlessly. With its user-friendly interface, you can easily manage and track your petitions' progress, and engage your audience to support your cause. Use Louder Petition to make your voice heard and create real change in your community!
Major Features:
Easy VOIP calling powered by Twilio
Watson Assistant chatbot available
Choose the pages and posts for Visitors
Customize the appearance of the chat box
---
Closing Up,
WordPress Petition Plugins offer an effective way to gather signatures and support for various causes. With features like email notifications, social sharing, and customizable forms, these plugins can help you create successful petition campaigns and bring about change. Choose the best one for your needs and get started today!
We'd love to hear your thoughts! Please share your comments and feedback in the section below.