5 + Best WordPress Auction Plugins 2023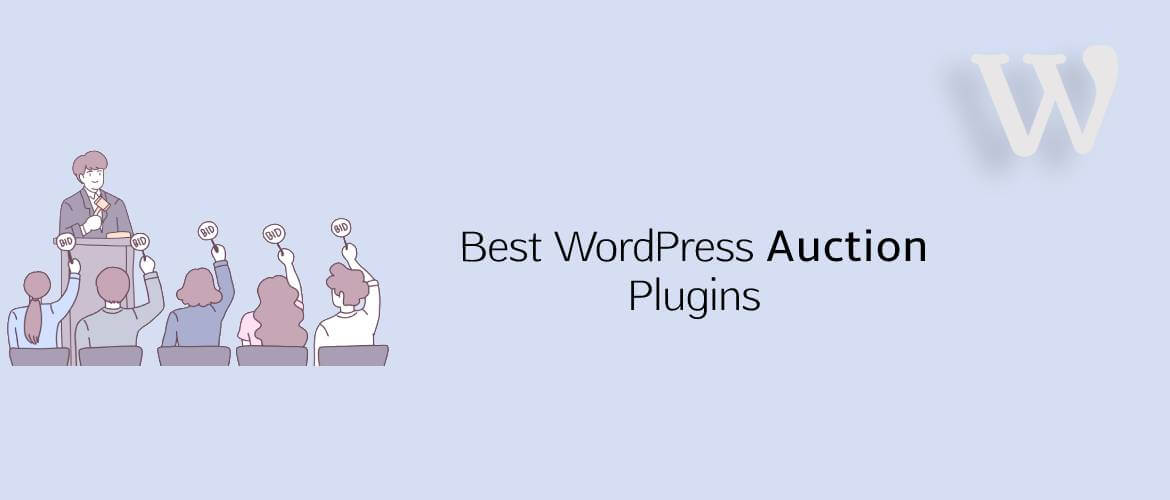 Are you looking for a WordPress auction plugin?
We all are quite familiar with an auction website. An auction website will visitors bid for their desired products on a site. We can find many such websites on the internet. And if we fix our mind to create one then this article is going to help you. In this article, we are going to showcase some of the best WordPress Auction Plugins. Auction plugins are such plugins designed to let users add auction features to their websites. Adding a plugin is also a simple way to set the auction page rather than coding for it.
How is the WordPress Auction plugin important in a website?
WordPress auction plugins can help create engaging and profitable auction events on your website. They offer features such as bidding systems, auction management, payment gateways, and more, making it easy to host auctions for products, services, or charity events. With the right auction plugin, you can boost customer engagement and revenue on your site.
Now, let's go through them below:
---
Best WordPress Auction Plugins 2023
---
Ultimate WooCommerce Auction Plugin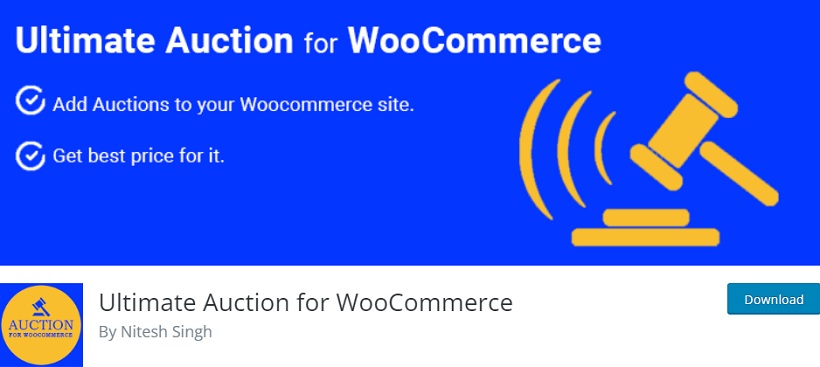 The Ultimate WooCommerce Auction Plugin is a powerful tool for creating and managing auctions on your WooCommerce store. With customizable settings and a user-friendly interface, this plugin allows you to set up and manage auctions easily. With features like bid management, automatic bidding, and auction scheduling, you can streamline the auction process and increase sales for your online store.
Major Features:
Visual form builder
Manage multiple calculated forms
Practical "clone" button
Conditional rules supported
Predefined forms templates
---
Ultimate WordPress Auction Plugin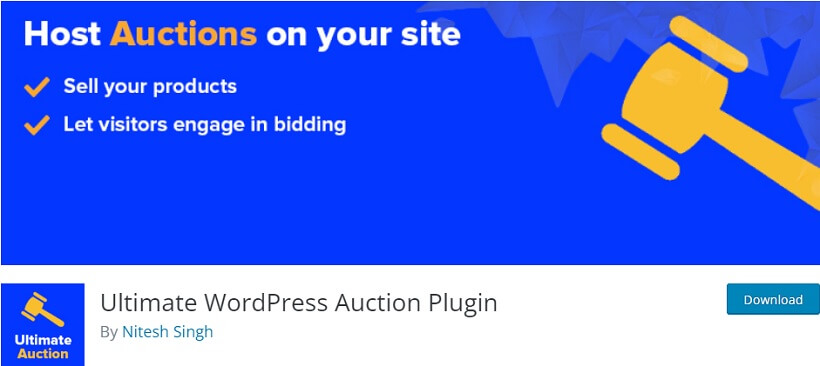 With features like automatic bidding, anti-sniping, and auction countdown timers, the Ultimate WordPress Auction plugin is perfect for anyone looking to host online auctions. It's fully customizable and integrates seamlessly with WooCommerce, making it easy to set up and manage your auctions. Whether you're running a charity auction or a business looking to sell products, this plugin is the ultimate solution for all your auction needs.
Major Features:
Simple and User-friendly
8 Different Calculator Elements
Easy Customization
---
Auction Nudge – Your eBay on Your Site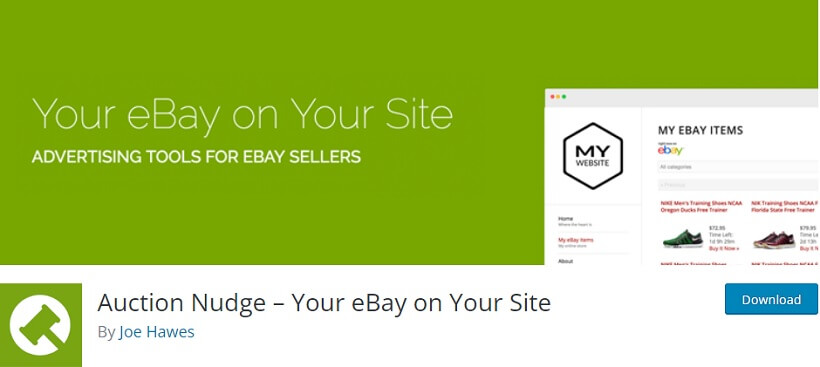 Auction Nudge plugin allows you to display eBay listings on your website, giving your customers more options to purchase products. This plugin enables you to customize the display of eBay items according to your preferences and even track the bidding status of items. By integrating eBay on your website, you can increase sales, customer engagement and provide a seamless shopping experience for your customers.
Major Features:
Easy to Use
Translation Ready
---
WordPress Auction Plugin

The WordPress Auction Plugin is a powerful tool for creating and managing auctions on your website. It allows you to easily set up and customize auction pages, manage bids and auctions, and automate the entire auction process. With features like automatic bidding, email notifications, and secure payment options, this plugin is perfect for businesses and individuals looking to run successful online auctions.
Major Features:
Create unlimited forms
Automatic layout template
Lighter & Faster
Compatible with other plugins
---
Auction Software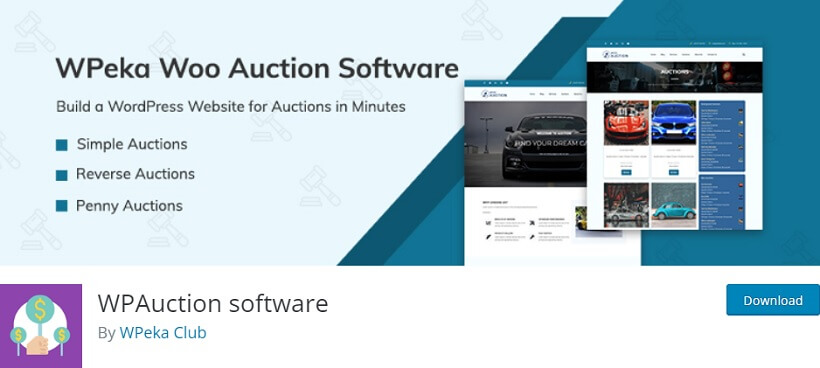 WordPress Auction Software plugin is a powerful tool to create and manage auctions on your website. It allows you to easily set up auction events, accept bids, and manage payments. With advanced features such as automated bidding, proxy bidding, and bid increments, you can ensure a fair and competitive auction process. The plugin is user-friendly and customizable, making it suitable for any type of auction, whether it's for charity, fundraising, or e-commerce purposes.
Major Features:
Multiple interest rates
Change the labels on all outputs
GDPR compliant
Ultra lightweight
---
Auction Feed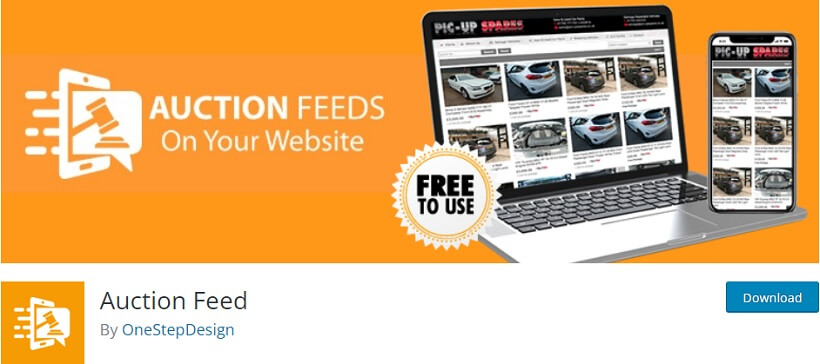 WordPress Auction Feed plugin allows users to display eBay auctions on their WordPress site using customizable shortcodes. It automatically updates auction details and provides filters to display specific auctions. With a responsive layout, the plugin is mobile-friendly, and it also provides customizable CSS to match the website's design.
Major Features:
Responsive
Theme Styles
Popup window
Use shortcode
---
Concluding,
These WordPress Auction plugins are great solutions for individuals and businesses seeking to create auction sites. Each plugin has unique features and capabilities that can cater to different needs and preferences. Select the one that best fits your requirements and enjoy its benefits.
Is there something you would want to share with us? If yes then you can write in the comment section below: