5 + Best WordPress Client Portal Plugins 2023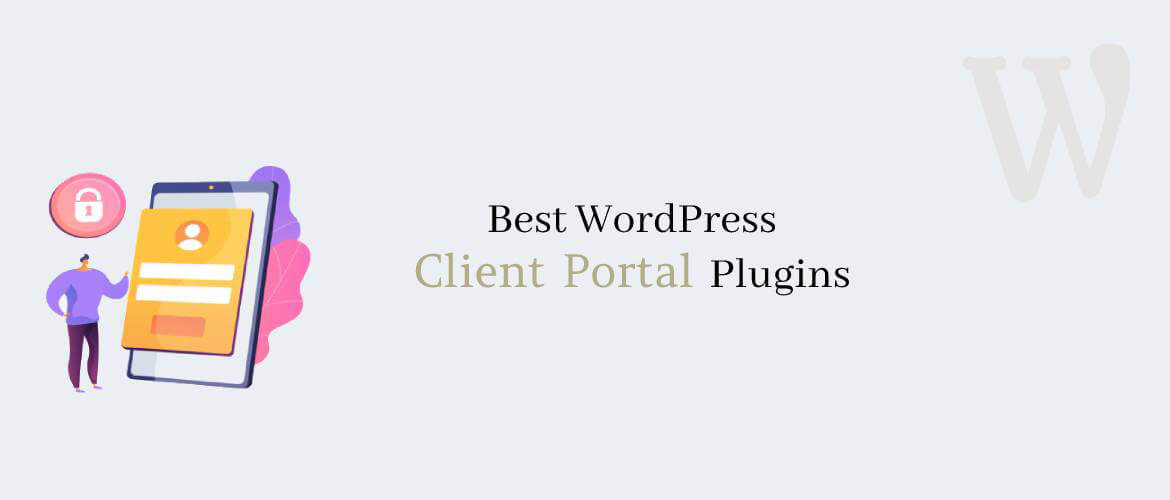 Do you want to add a client portal plugin to your website?
We all are familiar with a user login page on any website. It's such a page where any users can register an account and do stuff like uploading images, content, etc. In technical language, it is called a client portal. A client portal is simply an interface for many users to create their own portal. For some websites, this feature is a must. But do we need to have coding knowledge for it? No, definitely not what we need is a WordPress plugin. We have varieties of WordPress plugins based on the client portals.
An attractive-looking client portal is needed undeniably for your site to make a good impression among users. It will help your site to captivate users and make them visit your site more. If you search for the best plugin in the market then you will feel lost and confused. But we are here to get things done quickly. Hence, we have collected some of the ones that are of high quality and popular.
Now we are going to showcase the Best WordPress Client Portal Plugins. Let's have a look at them:
---
Best WordPress Client Portal Plugins 2023
---
Client Portal – Private user pages and login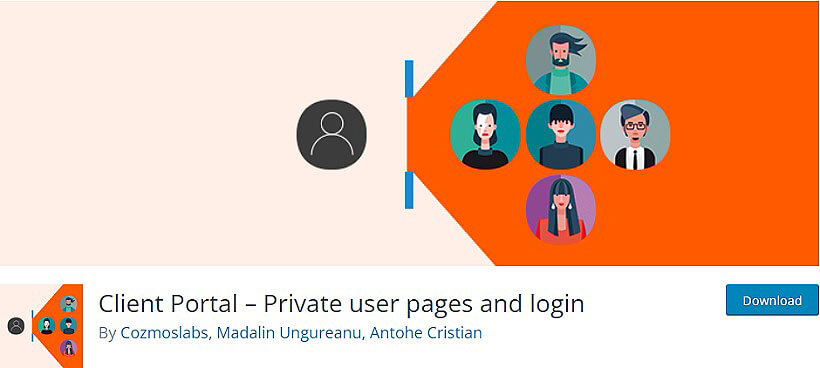 Client Portal – Private user pages and login is a wonderful plugin to add to your website. After you install the plugin, users after visiting your site can open their personal accounts. In their private account, they can write anything they want, upload images, save them, alter them or delete them anytime. There is no limitation on the number of users any number of users can register.
Major Features:
Simple to Use
Custom Post-type support
Statistics dashboard
Multi-widget capable
Time Range
---
WP Customer Area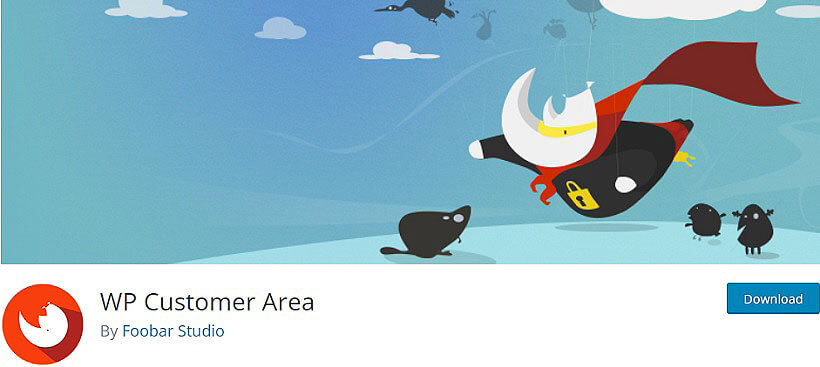 WP Customer Area is an amazing plugin for site owners who are looking to add user profile portals to their websites. The plugin is very easy to use and lets users register in the most secure way. Users around the world can register on a site for their own portal. It is very simple to use and one doesn't need to have the technical knowledge to work with the plugin.
Major Features:
Accessible to logged-in users
Customize the plugin appearance
Secure customer area
Private Files & Pages
---
Client Dash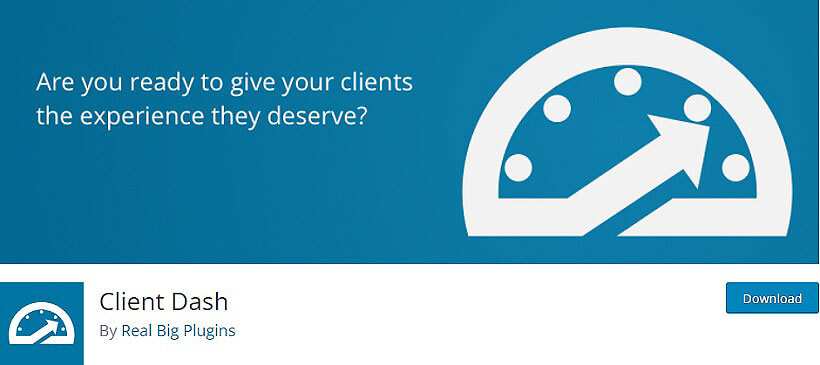 Client Dash is a WordPress plugin that helps users around the world to have a systematic and modern-looking private portal on a website. The plugin will help them to have the most secure place where they can interact with their own images, portfolios, documents, contents, etc.
Major Features:
Customize Admin Page
Reorder all menu items
Update Dashboard Widgets
Extremely Extensible
---
Client Portal : SuiteDash Direct Login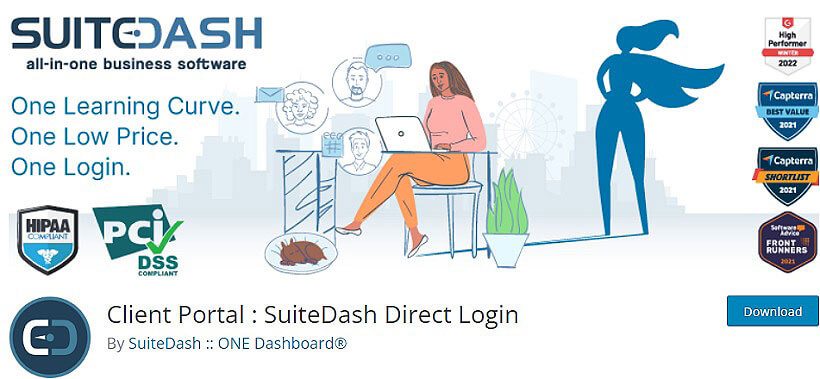 Client Portal is yet another worthy plugin to add to your website today. There are so many websites that need portal plugins to generate client portals. This plugin is very user-friendly and anyone can set up a client portal for their customers. It's one plugin to add to your site and make it impactful and its rich functionality is just splendid. It will save a huge amount of your time as it works in a quick and savvy approach.
Major Features:
Secure Client Portals
Advanced File Exchange
CRM/ Client Management
Custom Client On-boarding
---
Clinked Client Portal

Clinked Client Portal is one of the most widely used plugins that will let create and manage a client portal on a site. A client portal is a very important section to have on certain websites. This plugin will help the site owners to make everything very easy. It has features that can even let users share files with each other. Users can re-design or customize the overall look of the dashboard with their desired color and fonts.
Major Features:
Easy to use
Store files in folder structures
White-label platform
File version control
Get notifications
---
Clustdoc Client Portal

Clustdoc Client Portal is also one awesome plugin to add to your website. This simple plugin can be installed into your site promptly and does its work effectively. The plugin has many features that make it a better choice for many users. You can make every task secure and well-functional. You can share files and documents with different clients and collect data via online forms given to them.
Major Features:
No coding required
Secure bank-grade security
Collect payments and eSignatures
Receive submissions in comprehensive folders
Add file requests
---
Lastly,
We hope that the above list of plugins is helpful for your site. We suggest you try them out on your site. If you run a site that needs many users then the above plugins can be very right for you. Using the plugins above will definitely help in making good interactions with clients and boost your business further.
If you have something to share or any queries then please write them down in the comment section below: