5 + Best WooCommerce Payment Gateways 2023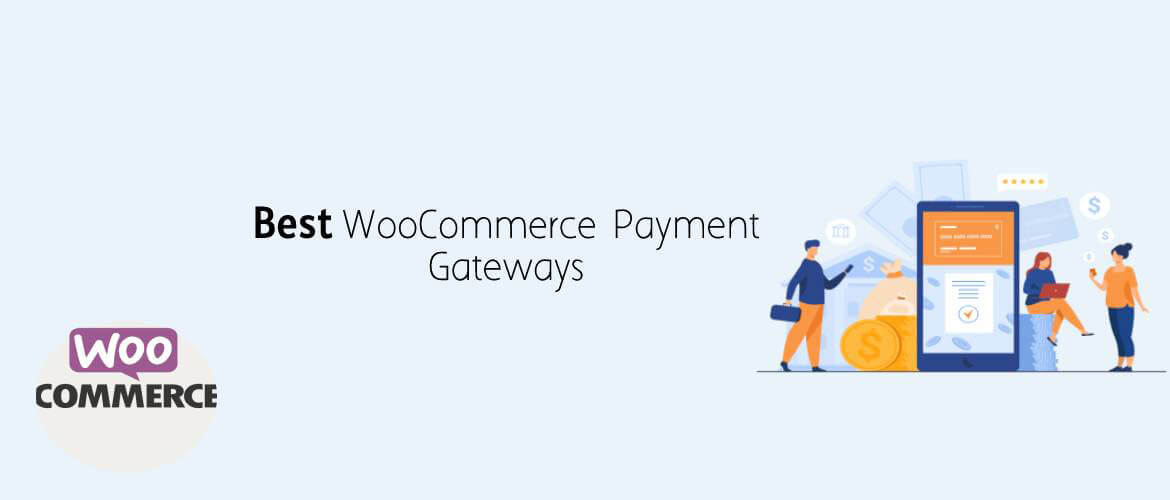 Would you want to add a WooCommerce Payment Gateway to your website?
What is the most important thing to consider while running a functional eCommerce website? The design of the site, attractive products, speed, etc. But one thing that needs to be considered high is having a secure and worthy online payment method. Yes, if your site has the best payment system setup then it will make a good connection between seller and customers without any disturbance. It is very helpful to maintain the overall quality of your business.
In the market, there are many kinds of WooCommerce payment gateway plugins. but what we need is the best ones of all. Here in this article, we have a great collection of plugins to share with you. We have handpicked the best available Best WooCommerce Payment Gateways plugins for eCommerce vendors.
Below, we shall check them out  :
---
Best WooCommerce Payment Gateways 2023
---
WooCommerce PayPal Checkout Payment Gateway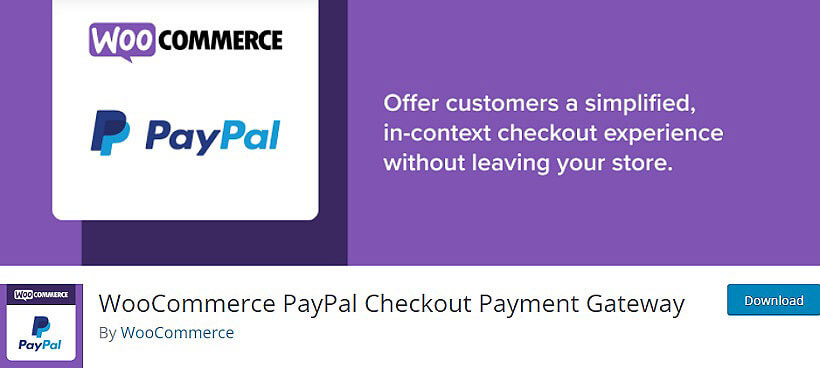 WooCommerce PayPal Checkout Payment Gateway is simply the best plugin to have for a WooCommerce site regarding payment methods. It is built up with some great features that will assist anyone to make online payments smoothly without any problem. It is considered the favorite one among other payment gateway plugins.
Major Features:
Admin interface
Sidebar widget
Import/Export quotes in JSON format
Gutenberg blocks
---
WooCommerce Payments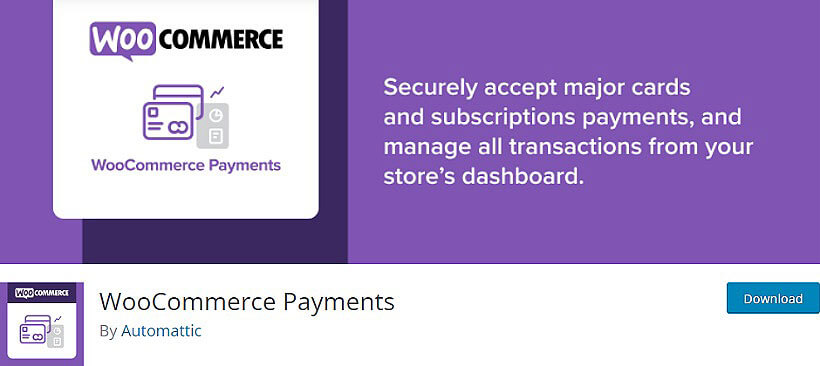 WooCommerce Payments is the one any eCommerce site owner should consider for their website. With just a quick installation of the plugin, users can make payment transactions in a systematic manner. Manage the transactions, and refunds in the most convenient and secure way that will make the customers happy. The plugin is highly recommended to run any eCommerce site efficiently.
Major Features:
Simple to Use
Manage transactions easily
Good Support
---
WooCommerce Stripe Payment Gateway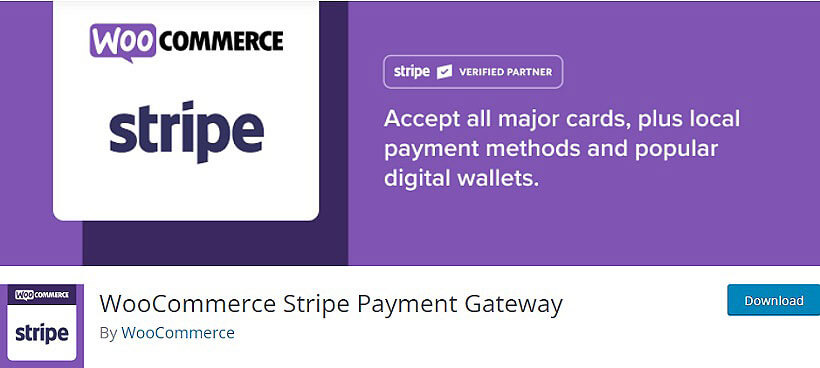 WooCommerce Stripe Payment Gateway is a well-known payment gateway plugin for an eCommerce website. The plugin is just awesome and highly beneficial for making online payments. This feature-rich plugin accepts all kinds of credit cards including Visa, MasterCard, American Express, and others. It even accepts Apple Pay, Google Pay, and Microsoft Pay.
Major Features:
Simple Online Payment
Supports WooCommerce service
Web Payments API Supports
Apple Pay Supports
---
Braintree for WooCommerce Payment Gateway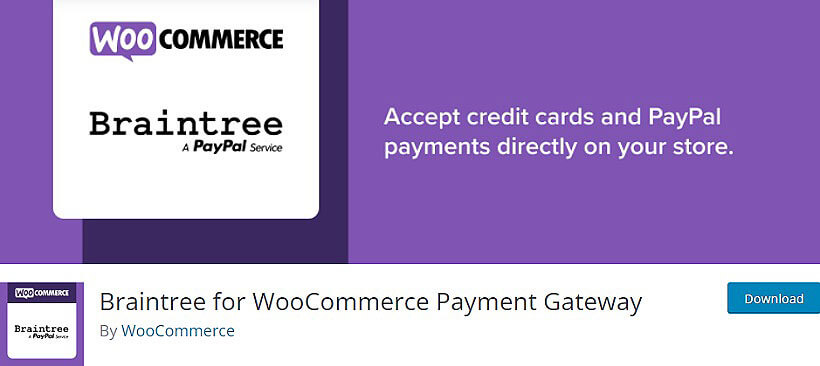 Braintree for WooCommerce Payment Gateway will let you customize the functionalities of quotes. Design and modify the dashboard as per your need and want. Have a complete control over all the settings and get the desired look of the dashboard. It is one of the most simple and user-friendly WordPress dashboard plugins to have for your website.
Major Features:
Supports 3D Secure
Route payments in different currencies
Works with Shortcode
Lighter & Faster
Compatible with other plugins
---
Paystack WooCommerce Payment Gateway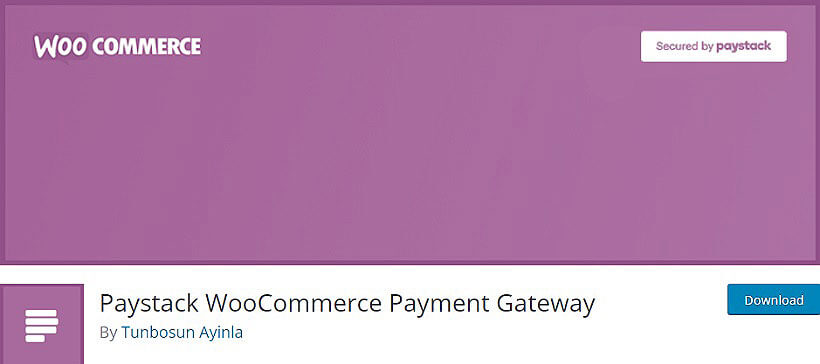 Paystack WooCommerce Payment Gateway is one finest WordPress plugins build for upgrading job vacancies on a website. Users will be able to update the design of every section of the admin dashboard. Things like login, register, forgot password and many others. Modify the whole appearance of the templates as you want to and experiment with its look using colors and fonts.
Major Features:
Uses Shortcode
Responsive
Language Support
Ultra lightweight
---
WooCommerce PayFast Gateway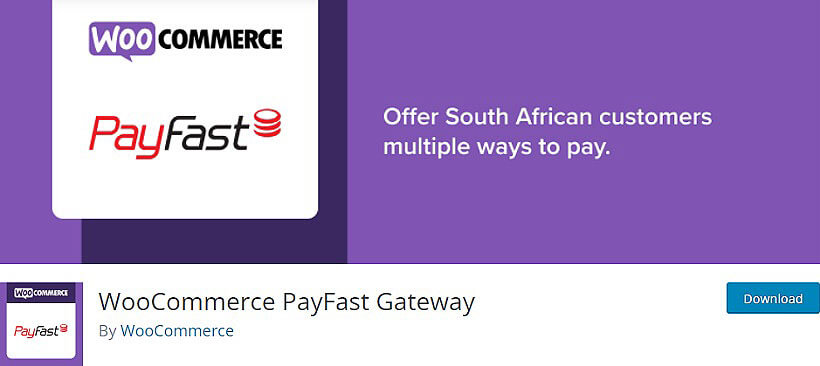 WooCommerce PayFast Gateway is one plugin that offers a wide range of features. The striking feature of the plugin will hide automatically when the page is fully loaded. Update calculating features in the admin panel and also be able to enqueue your own Google Web Fonts. You will be able to add shortcodes in widgets on the front page of your site.
Major Features:
User-friendly
Localization/Internationalization
Custom styling
Insert Quotes Anywhere in your site
---
To Conclude,
We have shared some of the amazing and best WooCommerce Payment Gateways plugins with you. We hope that you apply them to your site and make powerful online payments.
Do you have anything to share with us regarding the plugins above? Then please go ahead and write it down in the comment section below: