5 + Best WordPress Classified Plugins 2023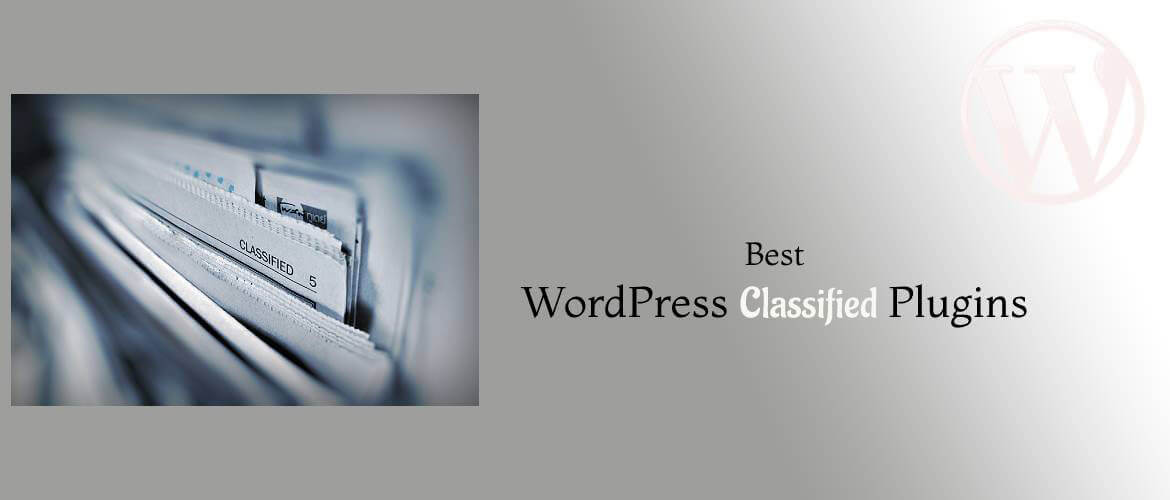 Do you want to add a WordPress classified plugin to your website?
Looking to create a classifieds website using WordPress? A classified plugin can help you set up an ad listing site quickly and easily. However, with so many options available, it can be challenging to choose the right one for your needs. In this article, we'll explore the best WordPress classified plugins that can help you create a fully functional classifieds website with ease. Whether you're looking for a simple ad listing plugin or a more advanced solution with features like payment gateways, front-end submission forms, and customizable categories, we've got you covered. We'll also discuss the pros and cons of each plugin to help you make an informed decision. So, let's dive in and find the perfect classified plugin for your WordPress site!
How is the WordPress classified plugin helpful?
The Best WordPress Classified Plugins are designed to help website owners create and manage classified ads on their websites. Whether you want to sell products, advertise services, or list job vacancies, a classified plugin makes it easy for you to create and manage ads without the need for technical skills. With a classified plugin, you can create various ad categories, add custom fields to your ads, set up payment gateways, and manage user submissions. The plugin also provides users with advanced search options, and the ability to filter ads based on specific criteria. This helps to create a user-friendly experience that makes it easy for buyers and sellers to connect to your website.
With the Best WordPress Classified Plugin, you can quickly set up a marketplace on your website, improve user engagement, and monetize your website.
Below are the plugins. Let's have a quick look at it:
---
Best WordPress Classified Plugins 2023
---
WordPress Classifieds Plugin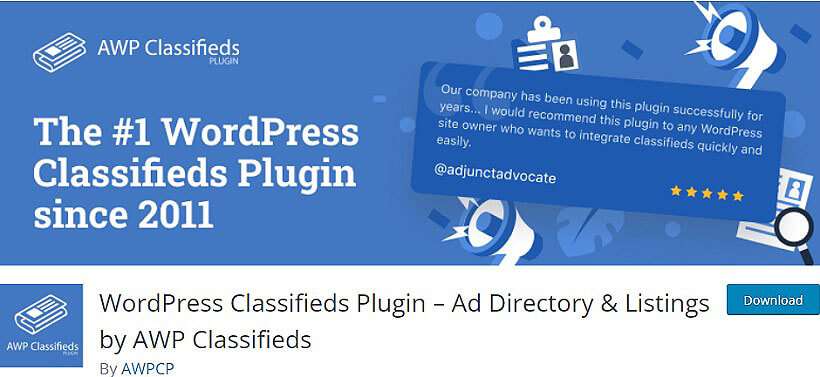 The WordPress Classifieds Plugin is a versatile and customizable solution for creating online classified ads. With its intuitive interface and numerous features, including ad categories, customizable fields, and payment processing, this plugin provides a seamless experience for both site owners and users. Whether you're looking to monetize your website or create a community-driven marketplace, the WordPress Classifieds Plugin is an excellent option. Its compatibility with a wide range of themes and plugins ensures a seamless integration with your existing site. Plus, its responsive design ensures that your classifieds look great on any device.
Major Features:
Control over HTML use in your ads
Limit the text size of ad postings
Multiple levels of directory categories supported
Classified ad listings support embedded videos
---
WPAdverts – Classifieds Plugin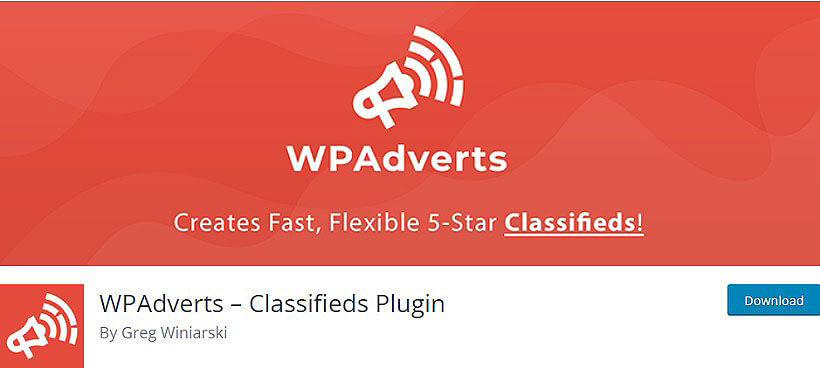 WPAdverts is a powerful and easy-to-use classifieds plugin for WordPress. It allows you to create and manage classified ads on your website with ease. With WPAdverts, you can create custom fields, define ad packages, and charge for ad submissions. The plugin also features a powerful search and filtering system, as well as the ability to display ads in different formats. WPAdverts is perfect for anyone looking to monetize their website by allowing users to place classified ads.
Major Features:
Responsive design
Choose Grid or List Display
Charge users for renewing auto-expired ads
12 translations available
---
uListing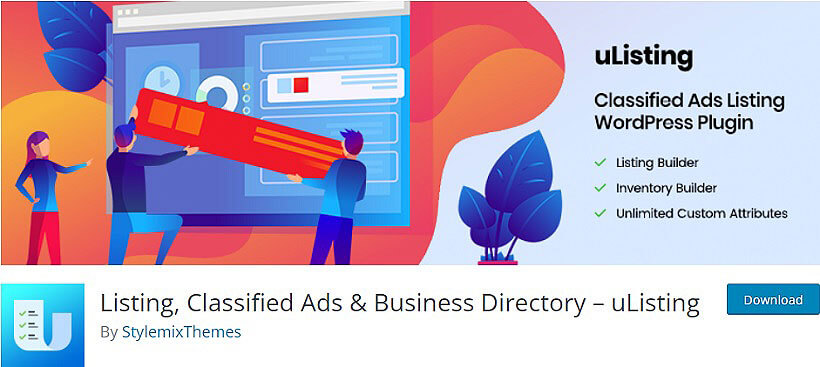 uListing is a powerful and flexible WordPress plugin for creating classifieds and listings websites. It comes with a variety of pre-built templates and advanced search capabilities to help users find what they're looking for quickly and easily. uListing also offers advanced customization options for developers to create unique and personalized websites. With features like geolocation search, user profiles, and payment integration, uListing is a comprehensive solution for anyone looking to create a professional, functional, and scalable classifieds or listings website.
Major Features:
Fully customizable
User-friendly interface
Detailed documentation
---
HivePress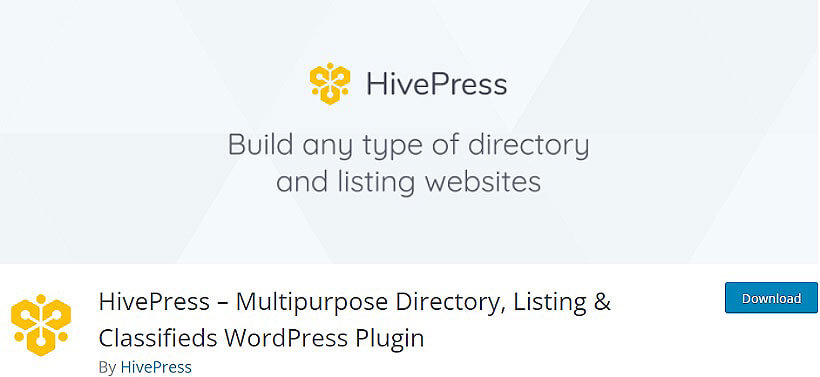 HivePress is a powerful WordPress plugin that enables users to create a business directory or classified ads website. It offers numerous customizable templates and features such as payment gateways, advanced search filters, and user submissions. Additionally, the plugin also comes with a flexible modular structure that can be extended with numerous add-ons, making it a perfect choice for building a classified ads website, business directory, or any other listing platform. The plugin is easy to use and comes with extensive documentation, making it accessible to anyone regardless of their technical skill level.
Major Features:
User-friendly
Comes with a free theme
Users can rate and review listings
Amazing Spport
---
Classified Listing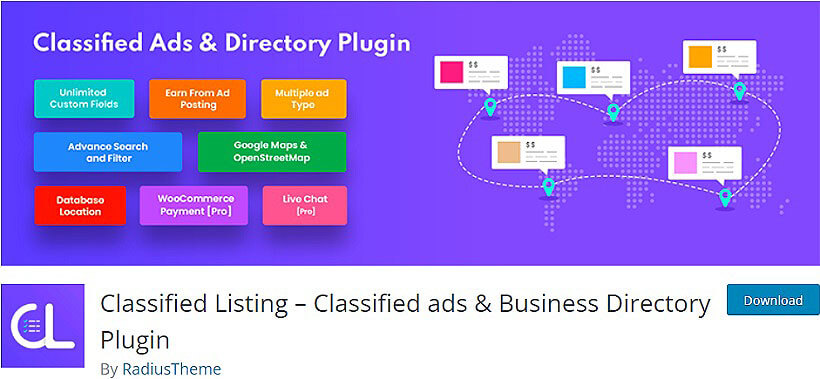 Classified Listing is a versatile WordPress plugin that allows you to create a powerful classified website. With features such as customizable fields, advanced search, and location-based listings, you can easily build a comprehensive directory or classified site. The plugin also comes with payment integration options, so you can monetize your site by charging users for premium listings. Plus, the responsive design ensures that your site looks great on all devices. Try Classified Listing to create a professional, user-friendly classified or directory site.
Major Features:
Error message for individual fields
Interactive validation
Works with multiple forms now
Field Highlight features for invalid field data types
---
Motors

Motors is a versatile WordPress plugin that allows you to create a powerful classifieds and listings website for car dealers, real estate agents, and other similar businesses. This plugin includes all the necessary features to manage your listings, such as customizable search fields, multiple views, and advanced filters. It also has an intuitive front-end user interface for listing submission and management. The plugin is SEO-friendly and responsive, making it a great choice for creating a mobile-friendly website. With its flexible customization options, you can easily tailor it to suit your specific business needs.
Major Features:
Translation Ready
Compress Images
Broadened Profiles
Images are grouped as galleries
---
Closing Up,
Having a classified plugin for your WordPress website can make it easy to organize and display listings for products, services, and job vacancies. With a variety of options available, including WordPress Classifieds, WPAdverts, uListing, HivePress, Classified Listing, and Motors, you can choose the best plugin that fits your needs and helps you to manage your classifieds and directories effectively. These plugins offer a range of features, including customizable templates, advanced search options, and integration with popular payment gateways, making it easier for you to create a professional-looking website with classified listings that is user-friendly for your visitors.
We shall appreciate it if you share your thoughts or suggestions regarding the article above and write it in the comment section below: