5 + Best WordPress Classified Plugins 2023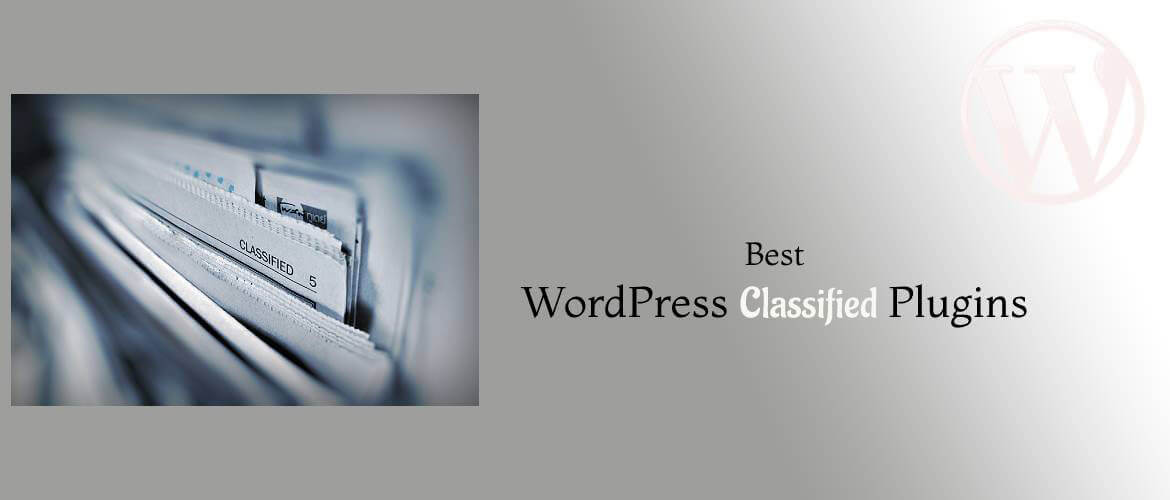 Do you want to add a WordPress classified plugin to your website?
You might have heard of classified ads in some news or site. Classified ads are simply a feature that will create a huge list on any website where varieties of ads and information can be listed. If you are techy then you can do such stuff using some codings. But for a non-tech, it's a hard and quite impossible thing to handle. Of course, there are many non-tech people out there who want to have a classified listing on their site. So, keeping that in mind we want you to know that there are some plugins designed in WordPress totally based on classified.
We did some deep research and have come up with this finest collection. In this article, we shall share with you some of the best WordPress classified plugins in the market.
Below are the plugins. Let's have a quick look at it:
---
Best WordPress Classified Plugins 2023
---
WordPress Classifieds Plugin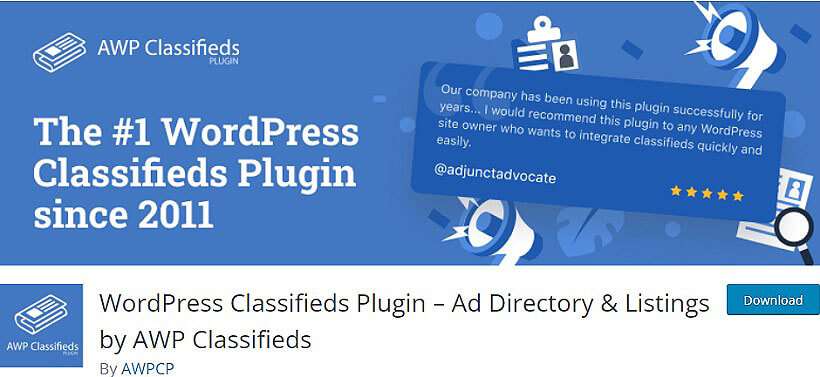 WordPress Classifieds Plugin is the most recommended plugin for adding classified ads to your site. This feature-rich plugin works efficiently for your site. Add social media sharing plugin to share your listings via various social media. It's absolute user-friendly and you will be able to edit the form design with different fonts and styles.
Major Features:
Control over HTML use in your ads
Limit the text size of ad postings
Multiple levels of directory categories supported
Classified ad listings support embedded videos
---
WPAdverts – Classifieds Plugin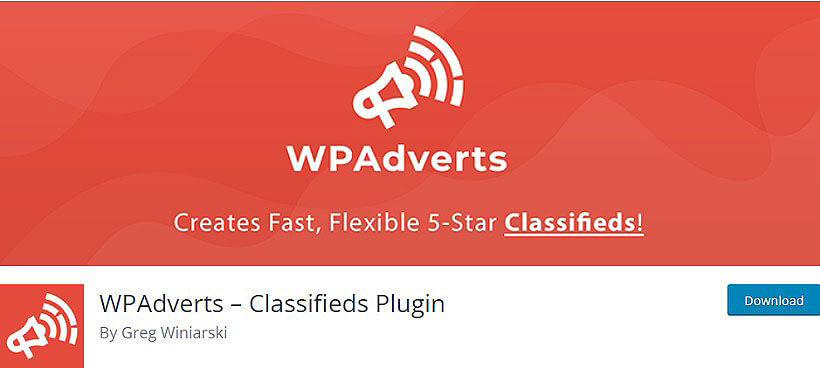 WPAdverts – Classifieds Plugin is one of the best ones for quotes. You can do various kinds of things within the dashboard like changing its design and functionalities. Add rearrange the menu items in the panel and also play with its look like changing. Customize the appearance of the menu and sub-menu design. Users will also be able to hide or show the elements of the menu without any difficulty.
Major Features:
Responsive design
Choose Grid or List Display
Charge users for renewing auto-expired ads
12 translations available
---
uListing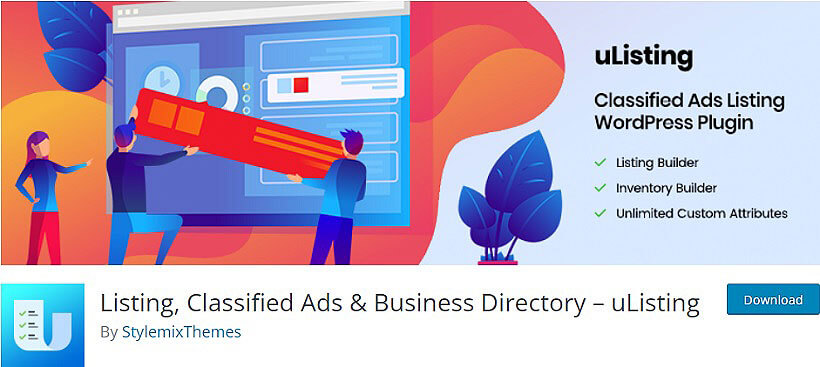 uListing is best for job users wanting to have a customized calculator. Install the plugin and get a modern look for the dashboard easily. Enhance the entire appearance of the dashboard as you have always wanted. Set logo in your dashboard and change its color and also maintain the whole look of the admin panel in a mesmerizing way.
Major Features:
Fully customizable
User-friendly interface
Detailed documentation
---
HivePress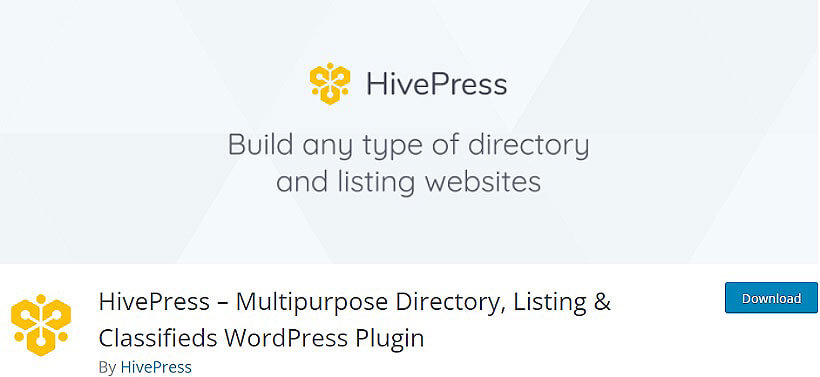 HivePress is one of the most simple and easy-to-use plugins. By just a quick installation of this plugin, users can have the support forum feature on your website. Share your queries and answers with as many people as you like. Being very easy to use most users will quickly get used to it. Plus the features are amazing and highly helpful. You can have strong control over the user roles and other factors.
Major Features:
User-friendly
Comes with a free theme
Users can rate and review listings
Amazing Spport
---
Classified Listing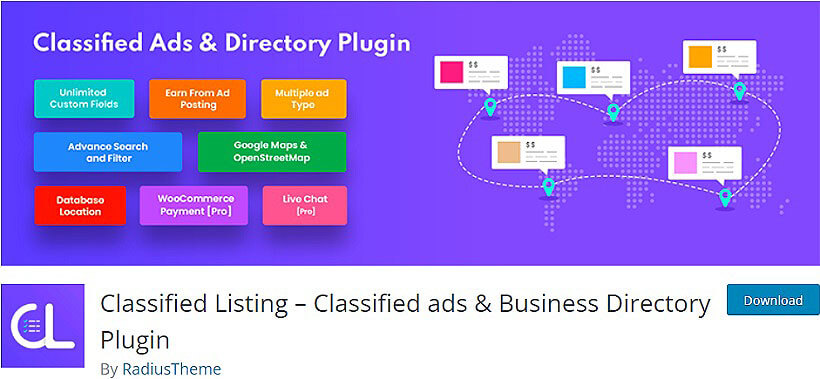 Classified Listing is one finest WordPress plugins build for upgrading job vacancies on a website. Users will be able to update the design of every section of the admin dashboard. Things like login, register, forgot password, and many others. Modify the whole appearance of the templates as you want to and experiment with its look using colors and fonts.
Major Features:
Error message for individual fields
Interactive validation
Works with multiple forms now
Field Highlight features for invalid field data types
---
Motors

Motors is one plugin that offers a wide range of features. The striking feature of the plugin will hide automatically when the page is fully loaded. Update calculating features in the admin panel and also be able to enqueue your own Google Web Fonts. You will be able to add shortcodes in widgets on the front page of your site.
Major Features:
Translation Ready
Compress Images
Broadened Profiles
Images are grouped as galleries
---
Closing Up,
These plugins are definitely worth one to try with a website. Hope you will use them for making your site and implement jQuery in your website.
We shall appreciate if you share your thoughts or suggestions regarding the article above and write it in the comment section below: