5+ Best WooCommerce Import Products Plugins 2023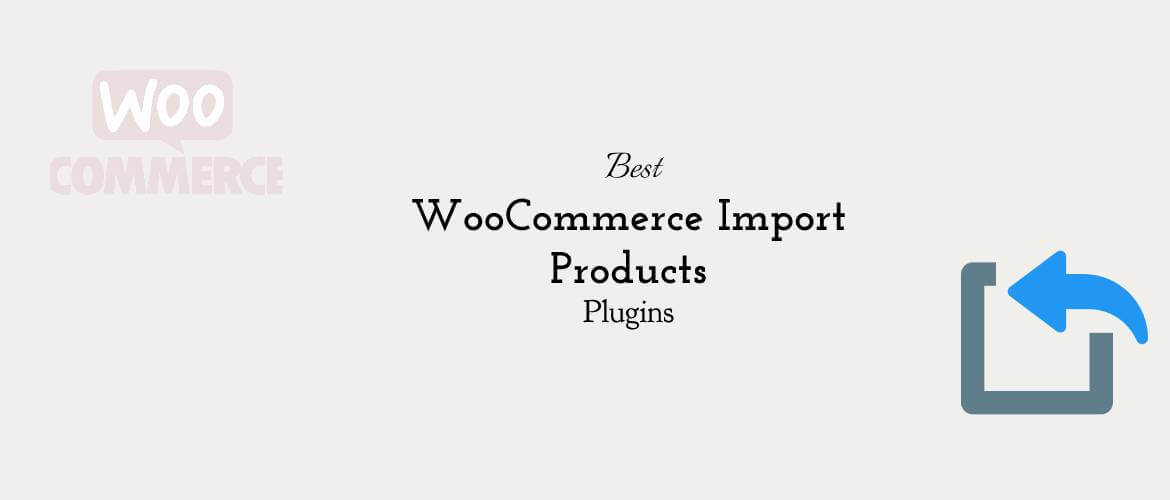 Do you want to add WooCommerce Import Products Plugin to your site?
WooCommerce is a popular e-commerce platform for WordPress, used by many online businesses. Importing products to your WooCommerce store can be a time-consuming and tedious task, especially if you have a large inventory. Thankfully, there are many plugins available that can help automate this process and make it much easier.
In this article, we will be exploring the best WooCommerce import products plugins available. These plugins will allow you to easily import products from CSV, XML, or other file formats, saving you time and effort. We will cover the key features and benefits of each plugin, as well as any potential drawbacks. Whether you're a small business owner or a large enterprise, these plugins can help streamline your product import process and make it more efficient.
From importing product data to exporting your products to various channels, these plugins provide a range of features to simplify your tasks. They can help you map your product attributes, including prices, images, descriptions, and more. With these plugins, you can ensure that your product data is accurate, up-to-date, and consistent across all channels. Additionally, some of these plugins offer advanced features such as the ability to schedule product imports, update existing products, and more.
Whether you're looking to migrate to WooCommerce from another platform, or simply need to import new products regularly, these plugins can help you save time and avoid errors. So, let's take a look at the best WooCommerce import products plugins on the market and find the one that fits your needs.
---
Best WooCommerce Import Products 2023
---
Product Import Export for WooCommerce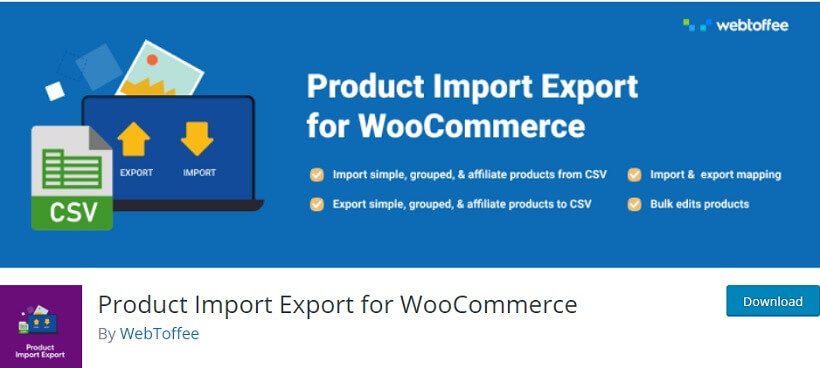 The Product Import Export for WooCommerce plugin allows you to import and export products in CSV and XML formats. You can easily migrate products from one store to another, create product backups, or bulk update products. It also supports the import/export of product variations, categories, tags, attributes, and custom fields. This plugin ensures smooth product management and saves time by eliminating the need for manual product entry.
Major Features:
Export and import products with images
Bulk edit products
Batch import-export
View import-export history
Set CSV delimiter for import
---
Import any XML or CSV File to WordPress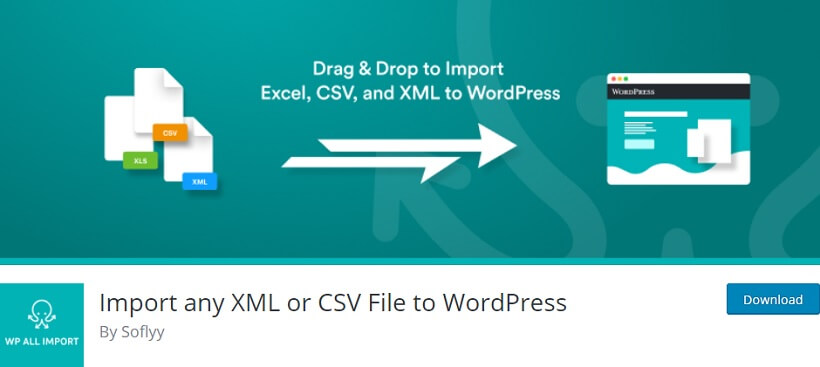 The "Import any XML or CSV File to WordPress" plugin provides a simple solution to import any data to your WordPress site. With this plugin, you can import various types of data, such as products, customers, and orders, from XML or CSV files into your site. The plugin features easy mapping of fields and supports various file formats, making it an essential tool for managing your WordPress site efficiently.
Major Features:
Simple to Use
Import images to the post media gallery
Cron Job/Recurring Imports
Technical support via e-mail
---
WooCommerce Blocks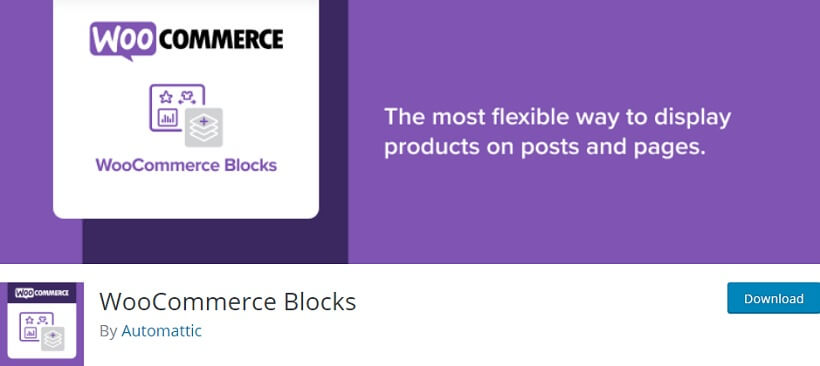 WooCommerce Blocks plugin is designed to help users create and customize online stores with ease. With pre-built templates and customizable blocks, users can create beautiful and functional product pages, shopping carts, and checkout pages. The plugin offers advanced features such as real-time product previews and a block directory to help users find the right tools for their store. Additionally, WooCommerce Blocks is fully compatible with the latest version of WordPress and offers a seamless user experience for both store owners and customers.
Major Features:
Flexible
Automatic Installation
Mobile-friendly
Awesome Installation
---
Import Products from any XML or CSV to WooCommerce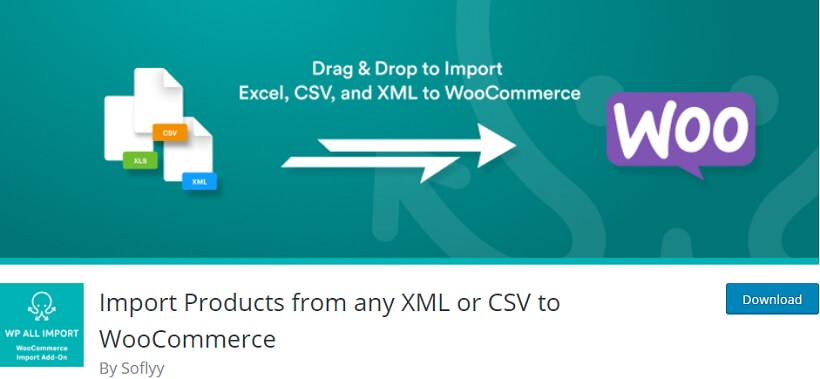 The "Import Products from any XML or CSV to WooCommerce" plugin allows easy import of products from XML or CSV files into WooCommerce. It supports several data formats and mapping options for easy integration. The plugin also supports automatic product updates and can import images along with product data. It provides advanced features such as scheduled imports and customizable templates to suit various requirements. Overall, this plugin simplifies the product importing process, saving time and effort for WooCommerce store owners.
Major Features:
Supports files in any format and structure.
Import External/Affiliate products
Cron Job/Recurring Imports
Import XML & CSV to WooCommerce
---
Product Variations Swatches for WooCommerce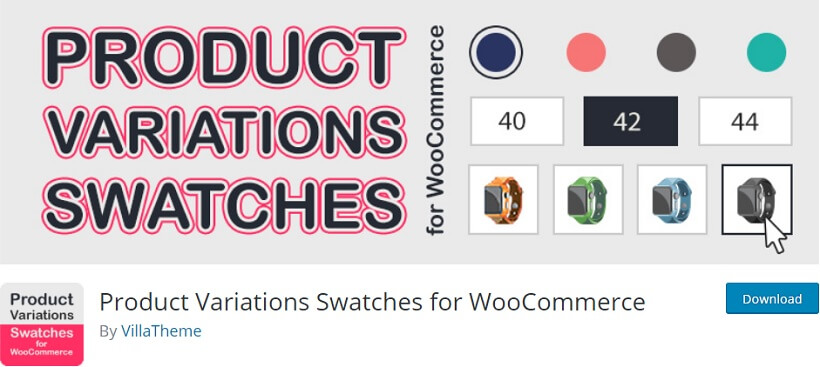 Product Variations Swatches for WooCommerce is a user-friendly plugin that allows customers to easily view product variations. This plugin replaces the traditional drop-down menu with visually appealing color and image swatches. With easy-to-use options, this plugin allows store owners to create and customize product variations swatches quickly. It supports various swatch types, including color, image, label, and button swatches. The plugin also includes a tooltip functionality for additional product information.
Major Features:
Easy to use
Responsive
Swatches profiles
Converting any variations dropdown type into swatches
---
 CTX Feed – WooCommerce Product Feed Generator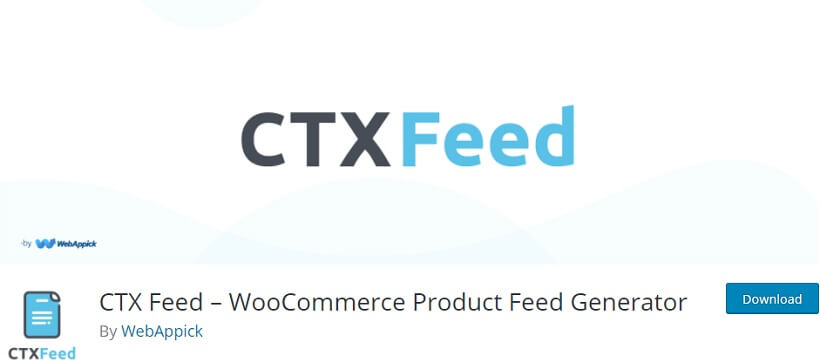 CTX Feed is a powerful WooCommerce plugin that generates product feeds to promote your products on comparison shopping engines and marketplaces. The plugin supports various formats including Google Shopping, Facebook, and Bing. With CTX Feed, you can easily map your product data to the required fields, filter and exclude products, and schedule feed updates. Additionally, you can track your feed performance with analytics and optimize your product data to increase your sales and visibility.
Major Features:
Unlimited number of products.
Responsive
100+ Preconfigured merchant template
Auto Feed upload via FTP
Scheduled Feed Update
---
To Conclude,
These WooCommerce Import Products Plugins offer different ways to import and export products, variations, and feeds easily. Depending on your needs, you can choose the one that suits you best. With these plugins, you can save time and effort by importing products in bulk and managing your inventory with ease. Take a look at their features and functionalities to find the one that works for you.
Let's hear from you about your thoughts on this article: