8 + Best Free WordPress Live Chat Plugins 2023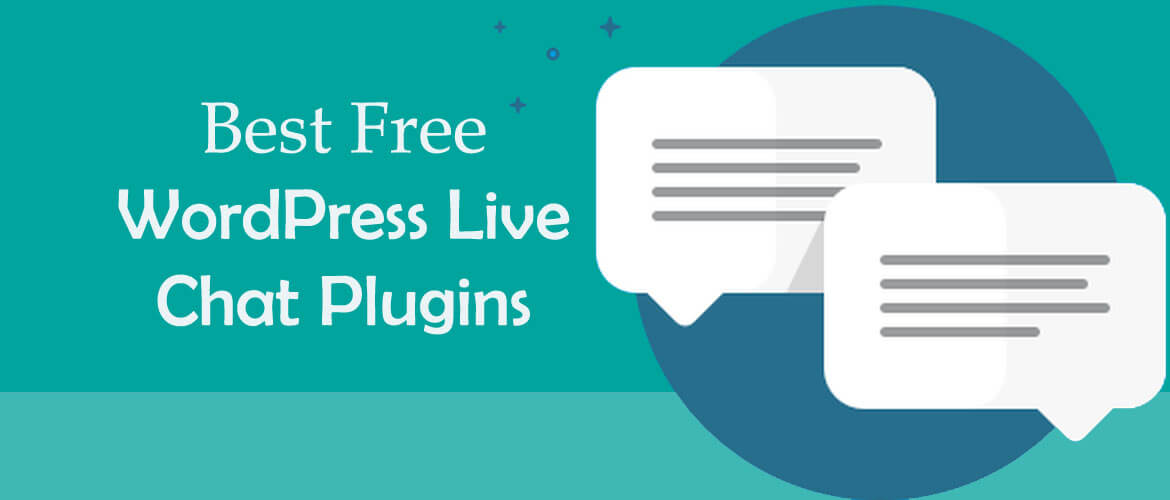 People nowadays depend wholly on internet. From buying products, finding jobs to inquiry about anything. They all go for online for solving their problems. For a website, making good communication between client is very vital. Though there are features such as contact forms, emails etc. but an online live chat is something that enhances the website. So, in this article we are going to list out some of the best free WordPress live chat plugin.
Why do we need a Live Chat Plugin in a website?
A Live Chat plugin has lots of benefits. Firstly, it makes your website more appealing and attract more visitors. Since, customers can ask their queries in the live chat box in your site it will give advancement in your business. So, in other words, it saves lots of time and of course produce lots of satisfied and happy customers.
Hence, let's go ahead and see what are these plugins?
---
Best Free WordPress Live Chat Plugins 2023
---
Twak.To Live Chat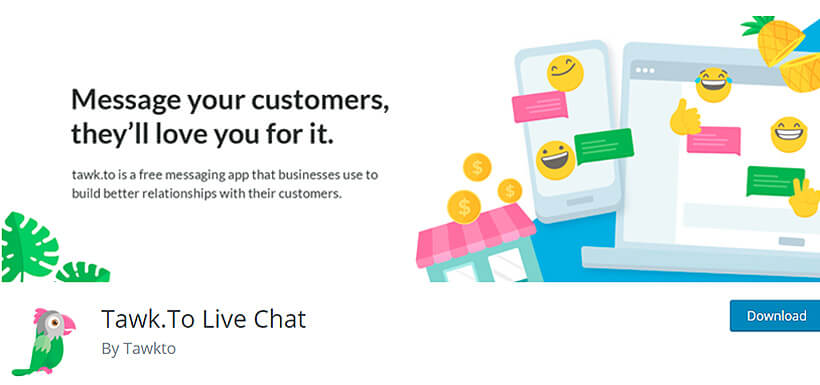 One of the most popular and widely used WordPress plugin for live chat is Twak.To Live Chat. This simple plugin is very easy to use and implement. The appearance of the interface is just mesmerizing and gives an awesome feeling while chatting. It lets you monitor each and every visitor who visits your site. In fact, you can even chat with multiple clients at the same time. As it is absolutely responsive, you can have the chatbox well adjusted in mobiles and tablets.
Major Features:
User-friendly
Beautiful Interface
Compatible with Different Browsers
Highly Responsive
---
WP Live Chat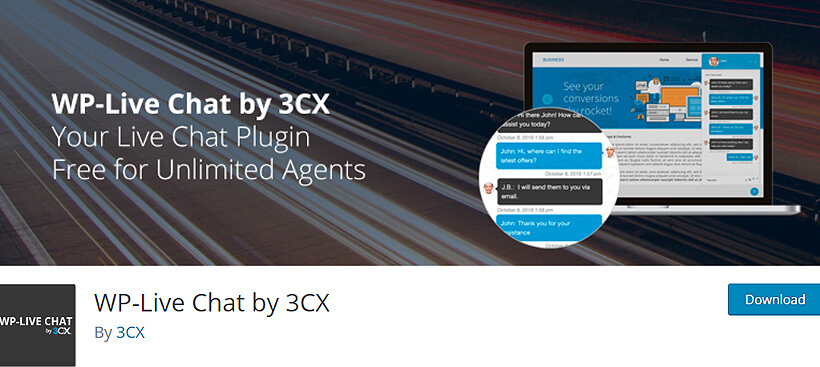 WP-Live Chat plugin is again one important plugin for livechat. Make communication very easy between you and your clients with the help of this authentic plugin. Utilize its awesome feature of having more than single agents. This free has every features that one needs for an awesome live chat in your site. The plugin offers 6 lovely theme design for the chat box appearance. One agent can simply talk with another in a secret chat box without any distraction. Even apply unique animations to make the chat box more engaging and attractive.
Major Features:
Set up Departments
Availability of offline chat messages
Easily Customizable
3CX Live Chat Servers
An automatic pop-up of the chatbox
---
Tidio Live Chat
Tidio Live Chat is one of the most effective chat plugin for WordPress. You can simply install the plugin and start having innovative live chat system in your website. Get the complete control over visitors around the world who visit your site. If you want to enhance the appearance of your site then you can do it easily by utilizing the color change feature. The plugin supports 183 different languages. It also contain 21 pre-translated language packs.
Major Features:
Easy to Install
Keep track of Visitors
Mobile-friendly
Helpful Technical Support
Offline Forms for Visitors
---
JivoChat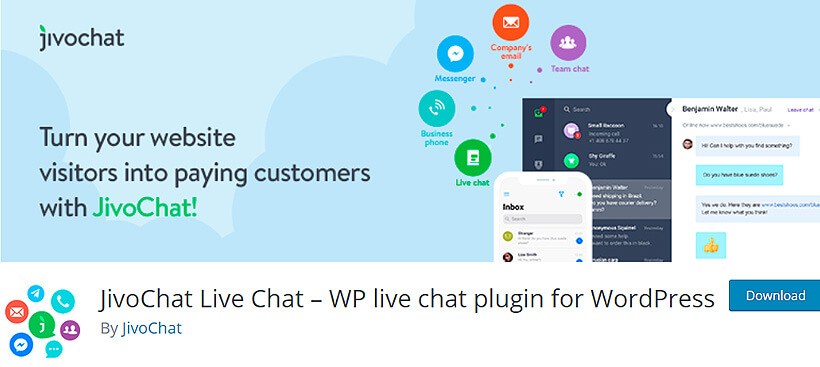 JivoChat Live Chat is one wonderful plugin for live chat with multiple rich features. With this plugin you can easily chat with clients from different parts of the world. The interactive tools in the plugin will let users take high benefits of a chat service. One of the most amazing thing about the plugin is it is all in one or should i say 'Omnichannel'. That's right you can have the functionalities of live chat, Facebook, Business Phone and Email.
Major Features:
Multi-Agent Chats
Instant callbacks for visitors
Omnichannel
Easy to Use
---
Live Chat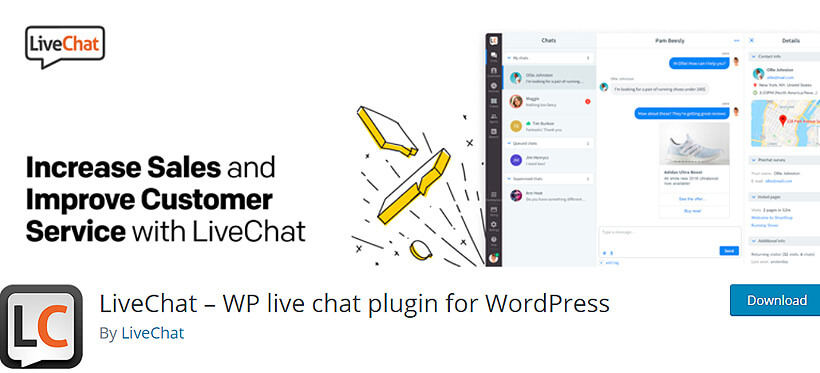 LiveChat  is one astonishing WordPress plugin for live chat. As live chat is an important part of a website and also a good way to advance customers. The Plugin supports many languages, so users can talk to visitors in their own language. It works well with all kind of hand-held devices such as smartphones and tablets. The AI Bots is another interesting feature of the plugin through which people can receive instant pre-designed messages.
Major Features:
Feature Rich
Increase in Sales
Chat widget customization
Visitor tracking
Chat notifications & Invitation
---
Live Chat by Formilla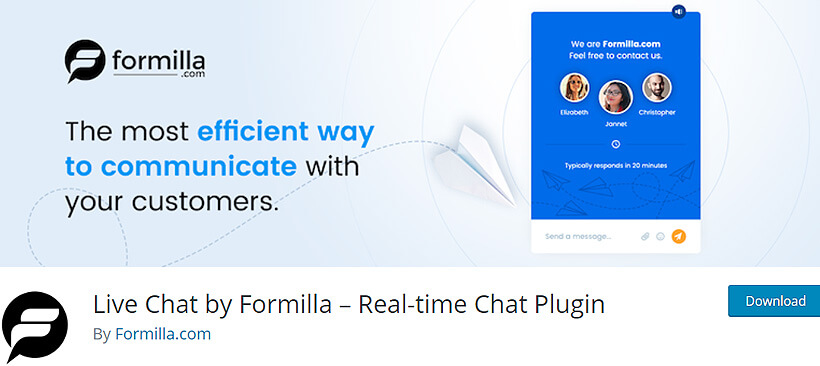 Live Chat by Formilla comes with some of the best features anyone would wish for. Keep track on visitors from various parts of the world. Also control on how often they visit your site, their time period on the site, their IP address etc. Since, it also a mobile-friendly people can contact you via live chat through smartphones and tablets. An attractive auto message feature is included in the plugin so users can be updated with you anytime. Share files with your clients without worrying for any kind of insecurity.
Major Features:
Prompt Installation
Responsive
Monitor Real-time Visitor
Supports Multi-languages
Chat Broadcast & Transfer
---
Crisp Live Chat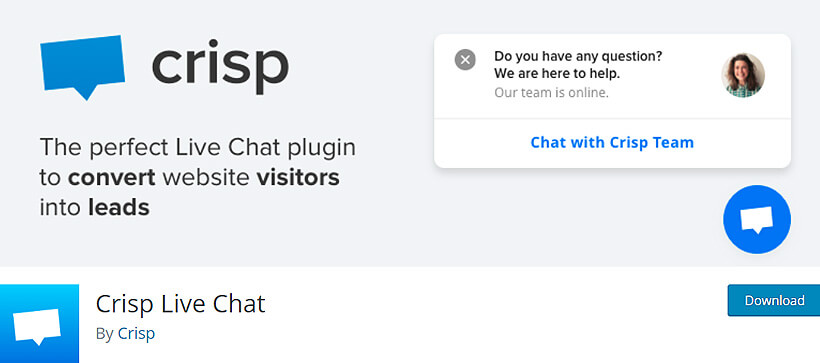 Crisp Live Chat is such a lovely and user-friendly plugin everyone will love. Improve business relationship with clients and boost it with better communication. Yes, this wonderful plugin is one every site owner should have in their website. Notify your valuable customers about your new updates and business schemes frequently. The plugin lets you see early what the customers are typing that consequently saves a lots of time.
Major Features:
Extremely Responsive
Real-time Notifications
Easy Customization
Fair Pricing
---
Pure Chat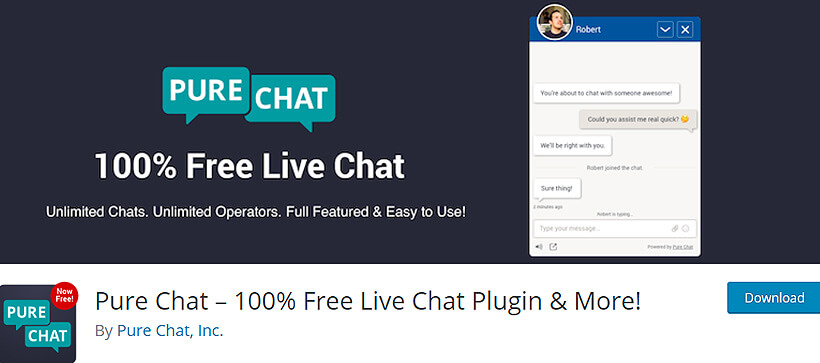 If you are looking for one modern and easy to use free wordpress live chat plugin then Pure Chat is one you count on. This splendid plugin has it all from having innovative features to being convenient one to use. Upgrade the old boring appearance of the chat box with beautiful colors, fonts and stylish looks.
Major Features:
Limitless Chats
Transcript History
Visitors Trackings
Chat Widget Customization
---
Smartsupp Live Chat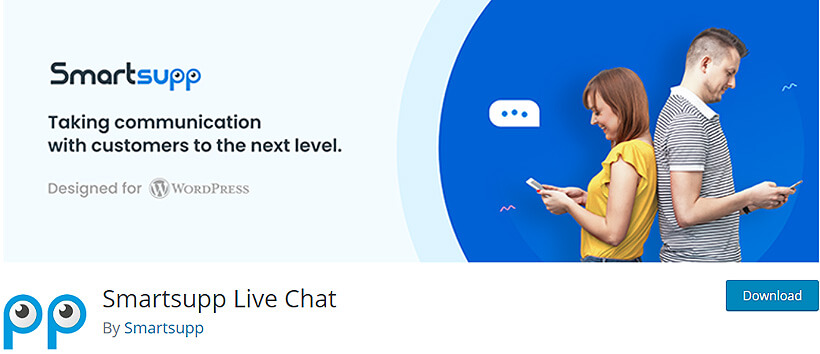 Smartsupp Live Chat is the best choice for you. This easily customizable  plugin works incredibly and users can have a modern and stylish designed live chat for their website. The plugin is absolutely responsive and SEO friendly as well so the live chat box will adjust well in your hand-held devices.
Major Features:
Automatic messages
Modifiable Chat Box
Visitor Recording
Detailed statistics
Customer Ratings
---
Closing Up,
So, we hope you have enjoyed going through the article. If you haven't install live chat plugin in your WordPress then the above list is going to be very helpful for you. You can select anyone of them which has features that fits your need. A free wordpress live chat plugin can bring benefits for your website to rise globally in today's tough competitive world.
Do you want to share your thoughts or suggestions then you can share it with us in the comment section below: