5 + Best WordPress Linkedin Plugins 2023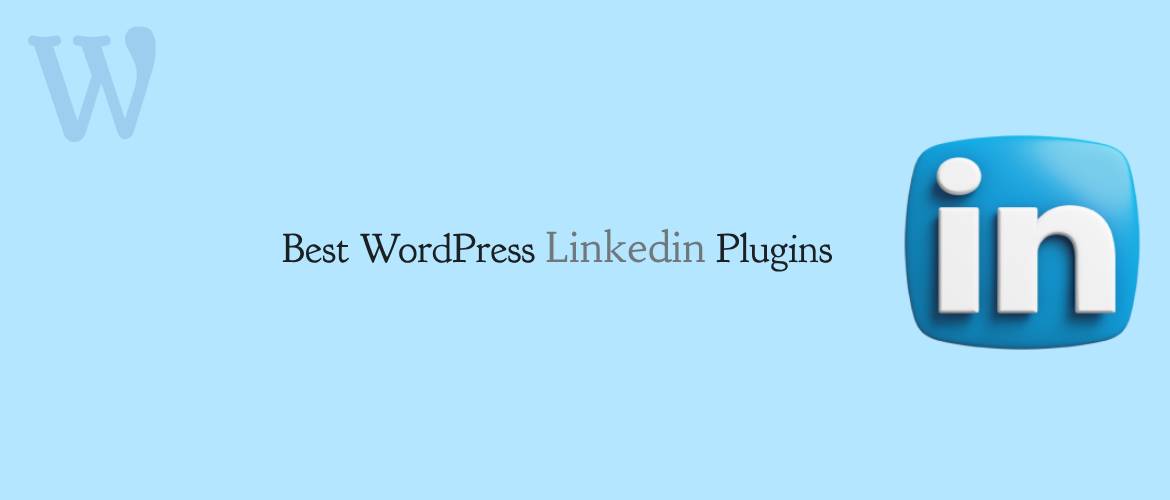 Are you looking for the best WordPress Linkedin plugins?
In the dynamic realm of online networking, LinkedIn stands out as the go-to platform for professionals, businesses, and content creators seeking to expand their digital footprint. As a vital hub for fostering connections, sharing expertise, and promoting content, LinkedIn plays a pivotal role in enhancing one's online presence. For WordPress users looking to leverage the full potential of this professional network, integrating the right LinkedIn plugins can be a game-changer.
This comprehensive guide aims to unravel the diverse world of the Best WordPress LinkedIn Plugins, spotlighting the tools that seamlessly integrate with your WordPress site to elevate your LinkedIn experience. From efficient sharing options to advanced analytics and audience tracking, these plugins offer a spectrum of features designed to optimize your content strategy and professional networking efforts.
As we embark on this exploration, we will delve into the key functionalities, customization options, and unique benefits of each plugin, providing insights on how they can enhance your WordPress site's LinkedIn integration. Whether you are a freelancer, entrepreneur, or content creator, the right LinkedIn plugin can empower you to showcase your work, build meaningful connections, and establish your authority within your niche.
How is the Linkedin plugin helpful for a website?
The best WordPress LinkedIn plugin serves as a powerful ally in amplifying your online presence and professional networking efforts. It streamlines the process of sharing your WordPress content seamlessly on LinkedIn, ensuring that your articles, blog posts, or portfolio pieces reach a wider and more relevant audience. By automating the sharing process, this plugin not only saves you valuable time but also ensures consistent and strategic promotion of your work within the LinkedIn community. Furthermore, the plugin often offers advanced customization options, allowing you to tailor your LinkedIn posts with personalized messages, images, and scheduling, enhancing the visual appeal and engagement potential of your shared content.
---
Best WordPress Linkedin Plugins 2023
---
WP LinkedIn Auto Publish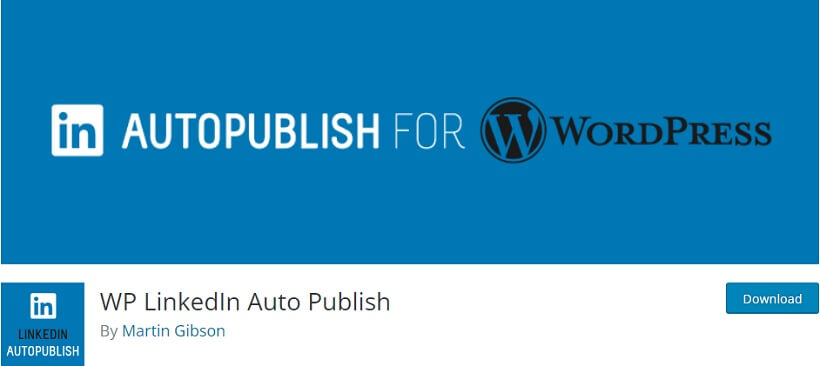 Automate and optimize your LinkedIn presence with the WP LinkedIn Auto Publish Plugin. Effortlessly share WordPress posts on LinkedIn with customizable formats, messages, and scheduling options. Filter posts, control posting frequency, and track activities through detailed logs. Support for URL shortening ensures cleaner links, enhancing your social media strategy. Whether managing LinkedIn profiles or company pages, this plugin streamlines your social media efforts. Elevate your content distribution, boost engagement, and enhance your LinkedIn presence with the WP LinkedIn Auto Publish Plugin, an essential tool for efficient and strategic social sharing.
Major Features:
Automatic sharing of posts on LinkedIn
URL shortening support
Schedule posts for future sharing
Control over posting frequency
Support for multiple LinkedIn accounts
---
Add Linkedin insight tags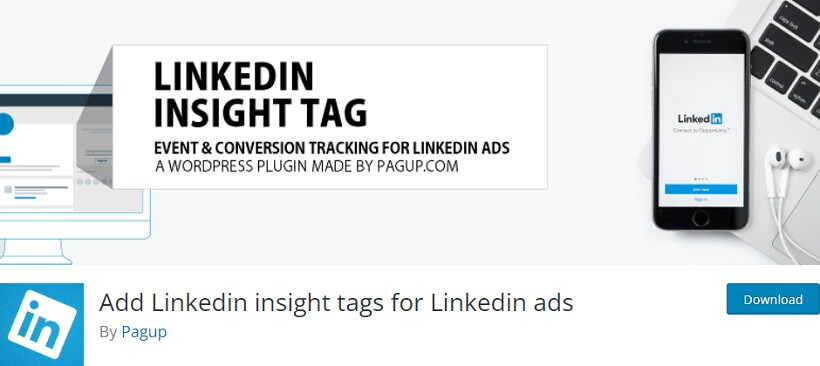 Major Features:
No coding skills required for installation
Optimize ad targeting and reach
Enhanced ad ROI with data-driven insights
Easy integration
---
WP to LinkedIn Auto Publish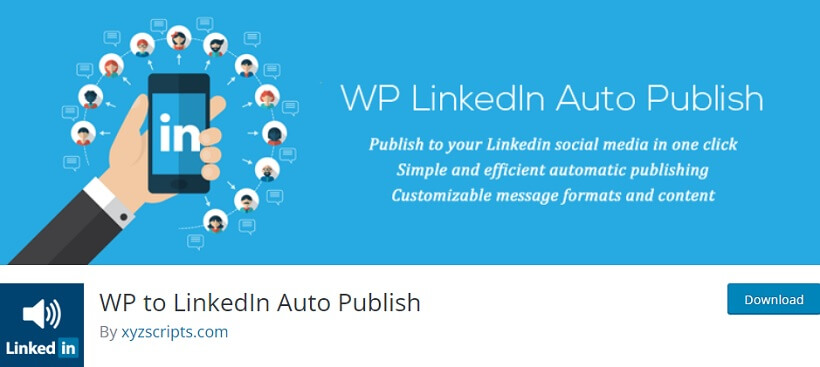 Major Features:
Filter posts based on categories and post types
Multilingual and translation-ready
Compatibility with custom post types
Regular updates and performance enhancements
---
WP to Buffer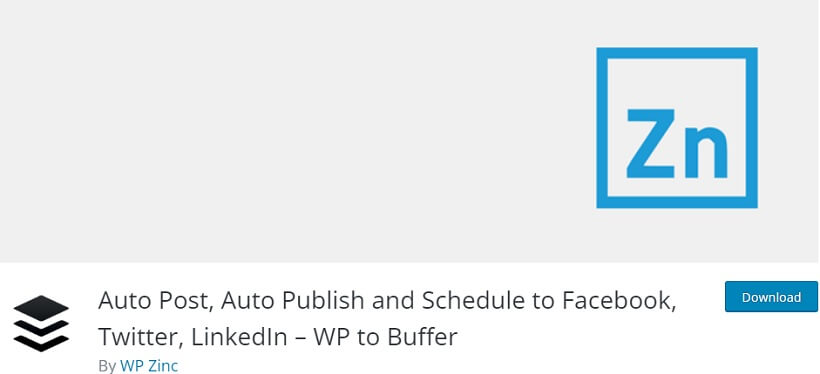 Major Features:
Schedule posts for future sharing
Filtering options based on categories
Multilingual and translation-ready
Comprehensive post sharing logs
URL shortening support for neater links
---
BestWebSoft's LinkedIn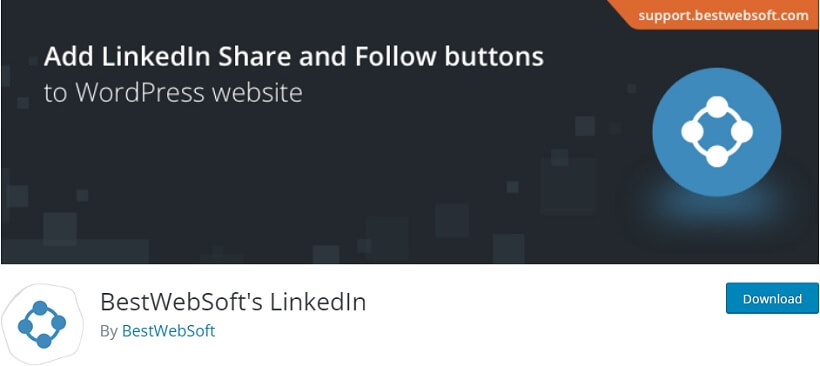 Major Features:
Option to display share counts
Multiple button placement options
Light and fast-loading buttons
User-friendly
---
Blog2Social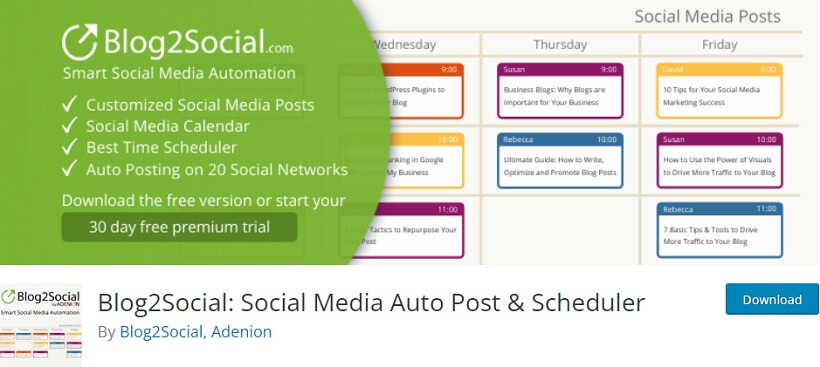 Supercharge your social media strategy with Blog2Social Plugin. Streamline cross-platform social media automation, allowing you to customize and schedule posts effortlessly. Post simultaneously across various social networks, supporting diverse formats and multimedia content. Utilize the social media calendar for effective planning and overview. Auto-posting and scheduling for future publications simplify content distribution. Preview and customize posts before sharing and gain insights through analytics and reporting. With team collaboration, multiple user accounts, and WordPress site compatibility, Blog2Social Plugin is the ultimate solution for optimizing your social media presence.
Major Features:
Cross-platform social media automation
Post to multiple social networks
Auto-posting and scheduling for future publication
Team collaboration and multiple user accounts
Social media calendar for planning
---
In wrapping up,
Our exploration of the best WordPress LinkedIn Plugins, we've witnessed how these versatile tools can significantly enhance your website's social connectivity, sharing capabilities, and networking prowess. Whether you're a blogger, a business owner, or a professional seeking to expand your online presence, these plugins offer diverse features to help you achieve your goals. By integrating these plugins, you can amplify your impact on LinkedIn and foster valuable connections. So, don't hesitate to incorporate them and elevate your WordPress website to new heights of social engagement.
We value your insights and feedback. Please share your thoughts in the comment section below. Your input is essential to us