5+ Best WordPress Header Plugins 2023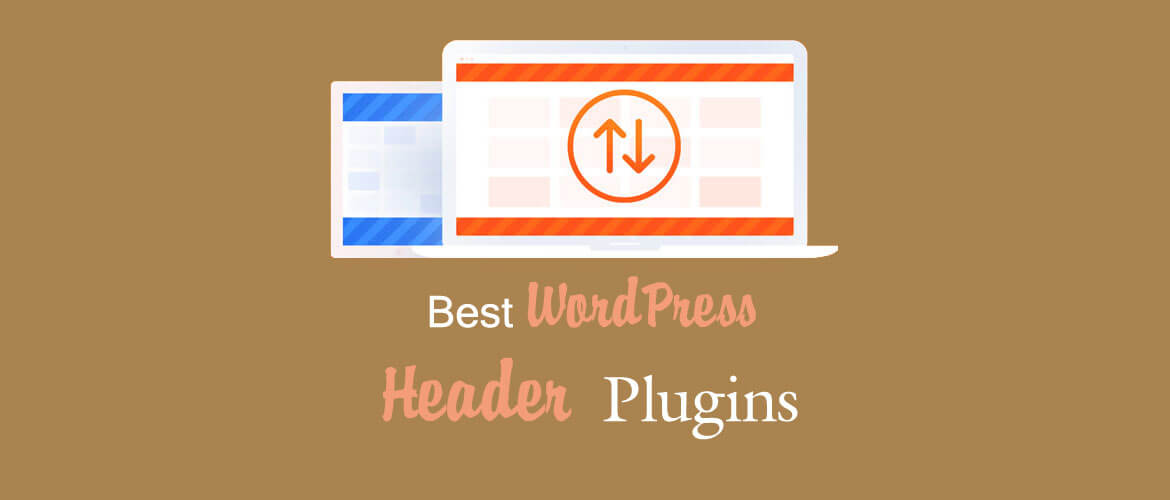 Have you ever noticed what makes a website attract visitors mind instantly when they check the site for the first time? Let's say the overall design, fonts, and colors, or maybe sliders. But what about the header and footer. Well, these are the things which might not people consider but to tell you the truth they are one of the most important parts of a website. In fact, if you got them more attractive with customization then it will definitely make wonders.
For WordPress users, it a matter of luck that you can have plugins build for getting customized header and footer promptly. No need for a tech expert in using these plugins. Simply install them and add the shortcodes to make things work. We have collected the listed plugins from the most elite WordPress theme companies around the world so they are guaranteed for their quality.
Now let's not wait and have a look on them.
---
Best WordPress Header Plugins 2023
---
Head, Footer, and Post Injections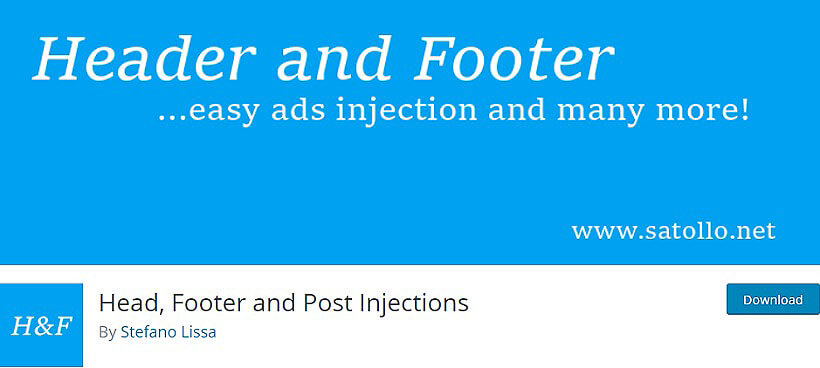 Header, Footer, and Post Injections is a simple and easy plugin perfect for adding header and footer into pages and posts on your website. Enhance the old simple design of your pages and make them look different and vivacious by adding a header and footer.
Major Features:
Responsive
Separate post and page configuration
Native PHP code enabled
Shortcodes enabled
---
Woody ad snippets – Insert Header Footer Code, AdSense Ads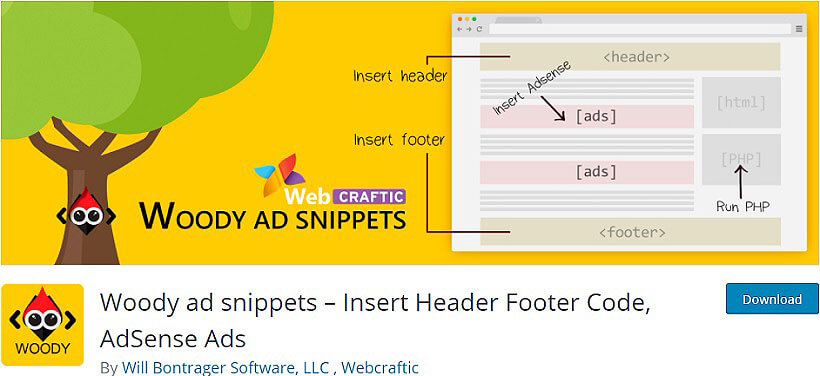 When it comes to making an easy and adjustable header and footer Woody and Snippets is the best choice. Users will only need to copy the shortcode and place it anywhere you like pages or posts and instantly new and attractive site design gets ready.
Major Features:
Insert Headers and Footers
Show or hide code snippets
Insert Social media widgets
Save templates of posts or page builders
Insert Google Analytic Tracking code
---
Insert Headers and Footers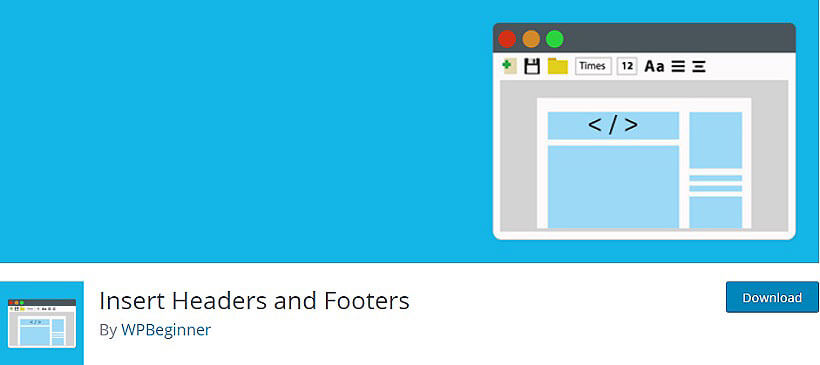 Insert Headers and Footers everything a user wants for header, footer feature. Install the plugin and get a modern look for the dashboard easily. Enhance the entire appearance of the dashboard as you have always wanted. Set logo in your dashboard and change its color and also maintain the whole look of the admin panel in a mesmerizing way.
Major Features:
Quick to set up
Simple to insert scripts
Add Google Analytics code to any theme
Insert Facebook pixel code
Add custom CSS across themes
---
Head & Footer Code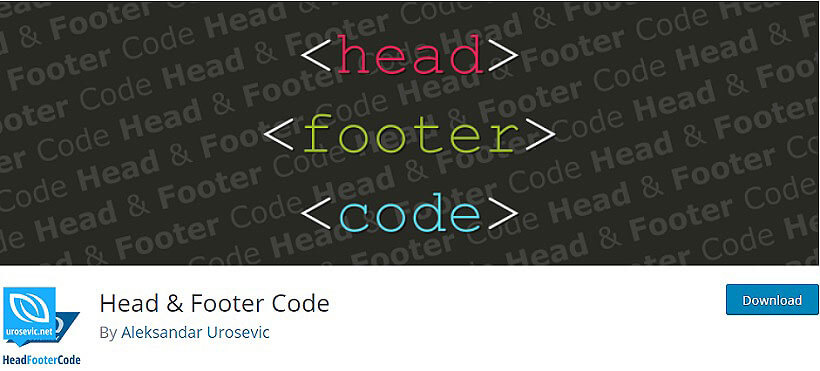 Header & Footer Code will let you customize the functionalities of your header and footer in your site. Design and modify the dashboard as per your need and want. Have a complete control over all the settings and get the desired look of the dashboard. It is one of the most simple and user-friendly WordPress dashboard plugins to have for your website.
Major Features:
Set site-wide custom content for head page section
Choose priority of printed custom code
Site-wide section located
Multisite is supported
---
Header Footer Code Manager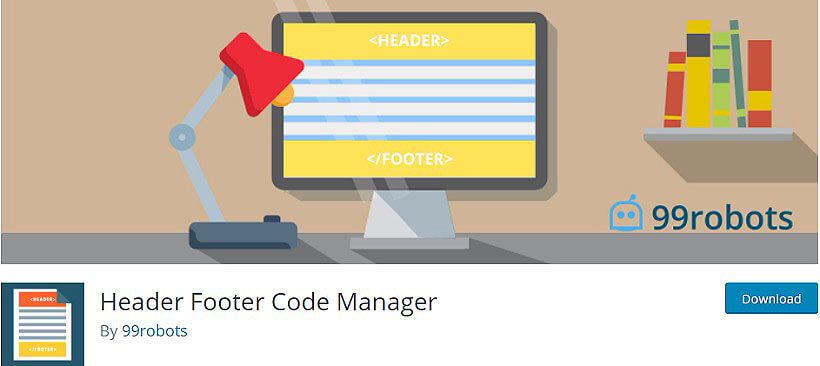 Header Footer Code Manager is one finest WordPress plugin build for enhancing header and footer in a website. Users will be able to update the design of every section of the admin dashboard. Things like login, register, forgot password, and many others. Modify the whole appearance of the templates as you want to and experiment with its look using colors and fonts.
Major Features:
Manage which posts or pages the script loads
Supports custom post types
Label every snippet for easy reference
Add an unlimited number of scripts and styles
Responsive
---
Header and Footer Scripts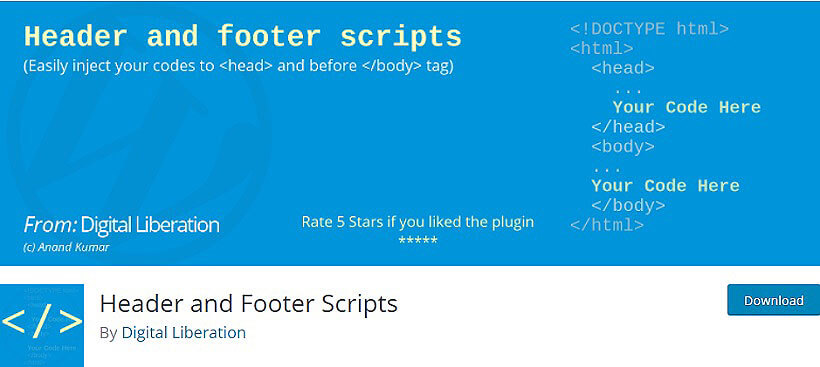 Header and Footer Scripts is one plugin that offers a wide range of features. The striking feature of the plugin will hide itself automatically when the page is fully loaded. Update new fonts in the admin panel and also be able to enqueue your own Google Web Fonts. You will be able to add shortcodes in widgets on the front page of your site.
Major Features:
User-friendly
Insert CSS and JavaScript codes
Put code to Custom Post Type
Insert code to <head> of any single page or post
---
Finally,
We hope the above  plugins are helpful for you. By using any one of the plugin above you can customize your header and footer design and make it look modern and eye-catchy one.
Any thoughts or suggestions regarding the article above? Please share it with us in the comment section below: