5 + Best WordPress Forum Plugins 2023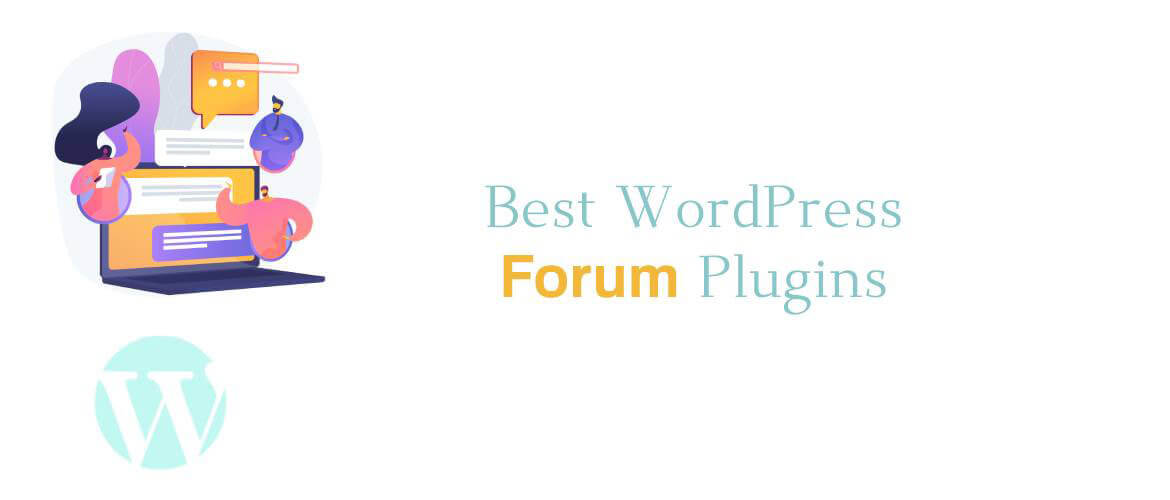 Do you want to add a support forum plugin to your website?
For any online community or membership-based website, a forum can be an essential tool to encourage interaction, engagement, and discussions among members. WordPress offers several plugins to create forums on a website, from simple to feature-rich ones. With the right forum plugin, website owners can create a platform for users to ask questions, share knowledge, and connect with like-minded individuals. Choosing the right forum plugin depends on the specific needs of the website and its audience. Some forums may require advanced features, such as user permissions, private messaging, moderation tools, and customization options, while others may need a more straightforward approach. The plugins should be easy to install, configure, and use.
In this article, we will explore the best WordPress forum plugins that cater to various website requirements. We will review the features, user-friendliness, and overall performance of each plugin, and discuss their pros and cons. Whether you are looking for a simple plugin to add a forum to your website or a feature-rich solution to build a community-driven platform, we have got you covered.
Why is a support forum plugin necessary?
A support forum plugin is necessary for several reasons. First, it allows website owners to create an online community where users can interact with each other and seek help or advice. This can help reduce the workload of the website owner by allowing users to help each other. Second, it can provide a centralized location for support-related discussions, making it easier to track and manage user issues. Third, a support forum plugin can improve customer satisfaction by providing a quick and easy way for users to find answers to their questions or report problems. Finally, a support forum plugin can help build a sense of community around a website or brand, which can lead to increased user engagement and loyalty.
So, let's dive into the list of the best WordPress forum plugins and find out which one suits your needs.
---
Best WordPress Forum Plugins 2023
---
bbPress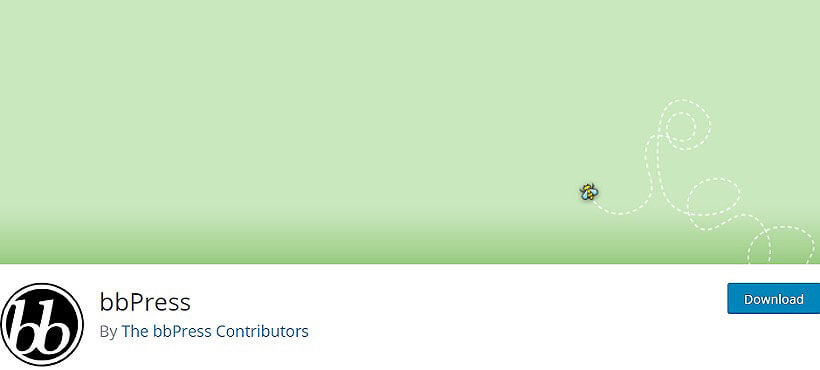 bbPress is a free plugin for WordPress that allows you to create discussion forums on your website. It's a simple and lightweight plugin that comes with built-in support for user roles, topics, replies, and tags. bbPress also offers a range of customization options such as templates, shortcodes, and widgets, making it easy to integrate forums into your WordPress site. With bbPress, you can easily manage your forums, moderate user content, and keep your community engaged and informed.
Key Features:
User-friendly
Highly Responsive
SEO friendly
Attractive layouts and designs
---
wpForo Forum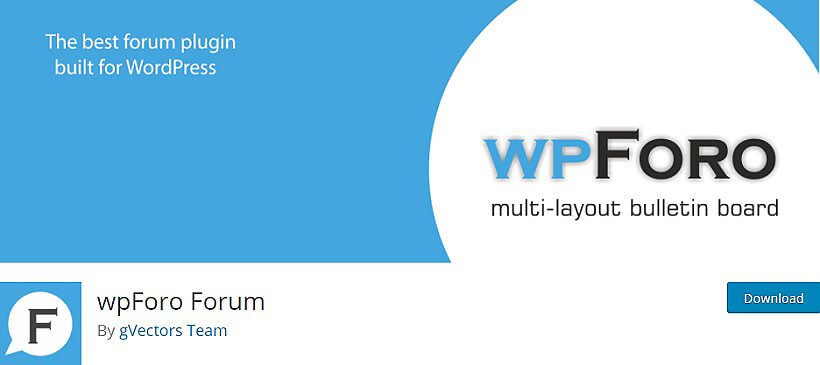 wpForo is a powerful and user-friendly forum plugin for WordPress. It allows you to create and manage online communities with ease. You can create forums, topics, and replies, and customize them to fit your brand's style. It also includes features such as user profiles, private messaging, and forum moderation tools. Plus, wpForo is optimized for speed and SEO, so your forum will perform well in search engine rankings. Whether you're building a small community or a large forum, wpForo has everything you need to create a successful online discussion platform.
Major Features:
Live user notification system
Built-in forum SEO functions
Forum Member Rating and Badges
Ultimate Member Integration
Built-in forum/topic subscription
---
Asgaros Forum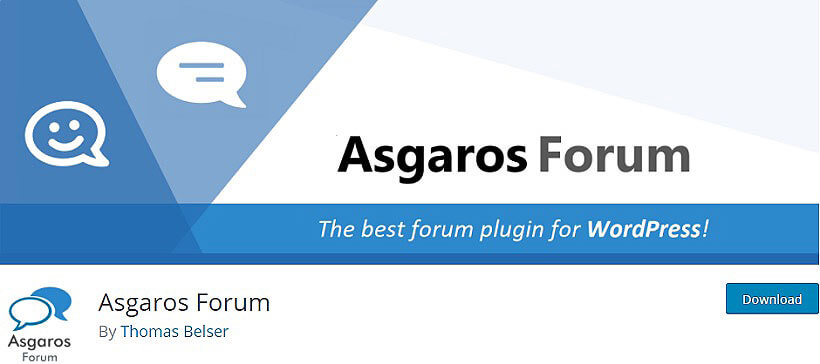 Asgaros Forum is a lightweight and easy-to-use forum plugin for WordPress. It offers features such as unlimited subforums, user profiles, customizable layouts, and more. Asgaros Forum also supports user registration and moderation, private messaging, and social media integration. The plugin is fully responsive and compatible with all WordPress themes. With its simple setup and configuration, Asgaros Forum is an ideal solution for creating a community-based website or online discussion forum.
Major Features:
Customizable Responsive Theme
Multisite Compatibility
myCRED Integration
Ads Management
Notifications & Feeds
---
Discussion Board – WordPress Forum Plugin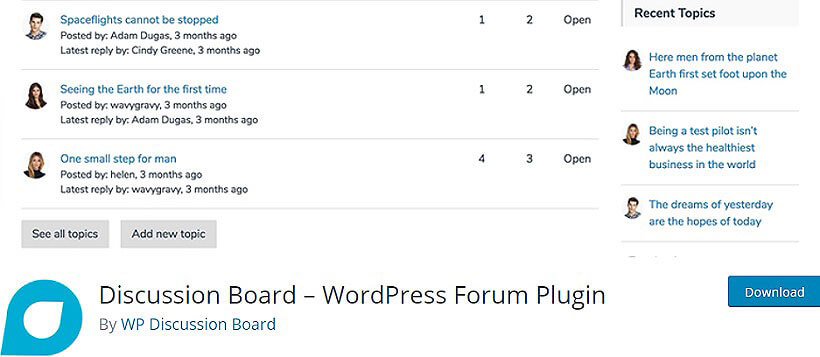 Discussion Board is a free WordPress plugin that enables you to create a feature-rich forum on your website. This plugin offers a simple and user-friendly interface to create and manage forums, topics, and replies. You can customize the forum design, allow user registration, add social media sharing, integrate with your website's theme, and much more. Discussion Board also offers features such as user roles, moderation, email notifications, and forum statistics. With this plugin, you can easily build an engaging and interactive community on your website.
Major Features:
Market more effectively
SEO benefits
User Management
One-click installation
Spam Reduction
---
Forum Beginner Posts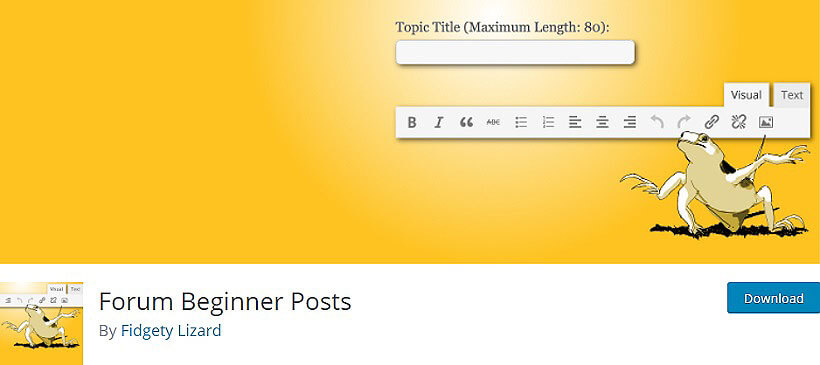 The Forum Beginner Posts plugin by Fidgety Lizard is a helpful tool for forums that have new members. It allows new users to make a post and introduces them to the community. The plugin is easy to use and can be customized to fit your forum's needs. The plugin is also lightweight and won't slow down your website. With Forum Beginner Posts, you can ensure that your forum community is welcoming to new members.
Major Features:
User friendly
 "Auto-embed links"
SEO Friendly
Extended Visual Editor buttons
---
Simple:Press – WordPress Forum Plugin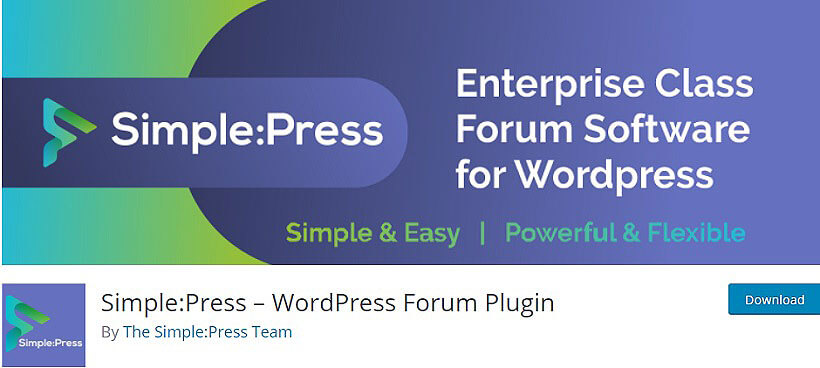 Simple:Press is a comprehensive WordPress forum plugin that allows you to create and manage online discussion forums. It offers features such as multiple forums, user profiles, custom themes, and customizable post types. With Simple:Press, you can easily moderate and manage forums, track user activity, and control access to specific areas of your forum. This plugin also integrates with popular WordPress plugins such as WooCommerce and BuddyPress, making it a flexible and powerful option for building a community on your WordPress site.
Major Features:
Unlimited Forums
Restrict user access to wp-admin
Unlimited topics in a forum
Format posts with basic HTML
Post moderation
Smileys
---
To Conclude,
These are the best WordPress forum plugins available for creating a forum on your website. Each plugin has its own unique features, user interface, and compatibility with other WordPress plugins. Choose the plugin that best suits your needs and start building an engaged community on your website.
Let's share your suggestions regarding the article above and write it in the comment section below: