8+ Best WordPress Comment Plugins 2023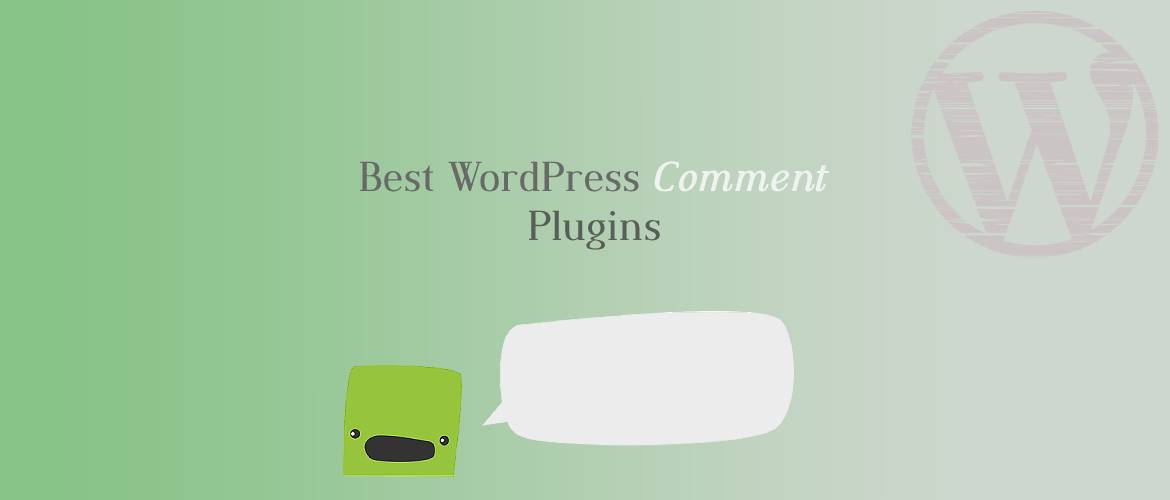 Comments are an essential part of any website or blog, as they allow visitors to engage with the content and share their opinions. However, managing comments can be time-consuming, and spam comments can become a major issue for website owners. That's where WordPress comment plugins come in, offering a range of features to help manage and enhance comments on your site. From anti-spam measures to threaded commenting and social media integration, there are many different options available.
In this article, we will take a look at some of the best WordPress comment plugins that can help you streamline your comment management process and improve user engagement on your site. Whether you're a blogger, a content marketer, or a business owner, these plugins can help you create a more interactive and engaging experience for your website visitors. We'll explore the features and benefits of each plugin, as well as provide insights into their ease of use and compatibility with different WordPress themes and plugins. By the end of this article, you'll have a better understanding of the different options available and be able to choose the best WordPress comment plugin for your needs.
So, what are they let's find out below :
---
Best Free WordPress Comment Plugins for 2023
---
Comment wpDiscuz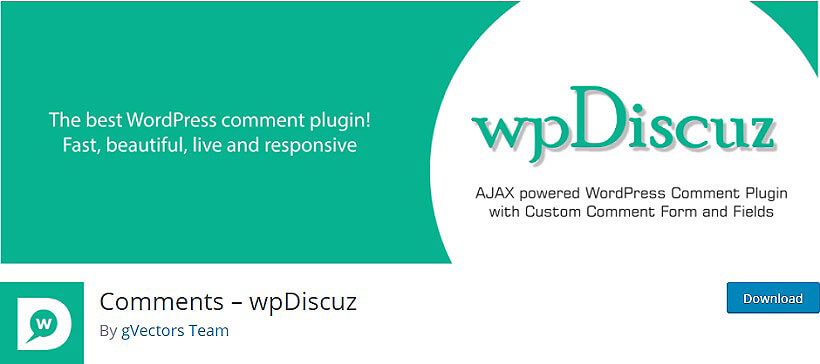 Comment wpDiscuz is a WordPress comment plugin that enhances the commenting experience on your website. With a responsive design and powerful comment management features, it allows users to easily comment on your content while also giving you complete control over the comment section. The plugin comes with a range of customization options, including color schemes, comment voting, social media login, and more. It's also compatible with a range of add-ons, making it a versatile solution for anyone looking to improve their website's commenting system.
Major Features:
Modern comment layouts
Live Notification
Responsive comments form
Full integration with Social Network Login plugins
Ajax button "Load More Comments"
---
Super Socializer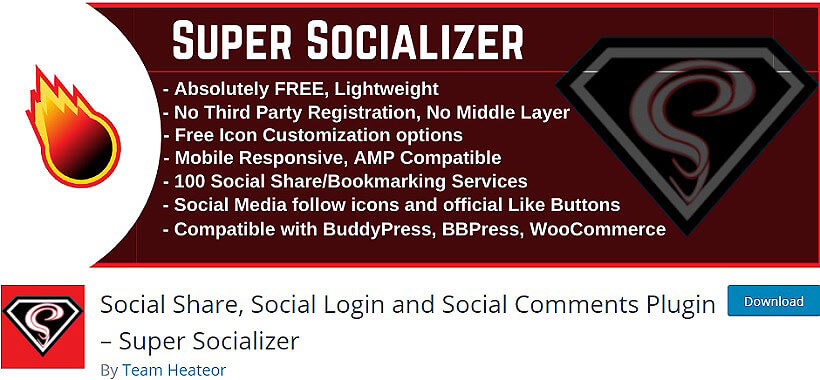 Super Socializer is a powerful WordPress plugin that offers multiple functionalities for social media integration. It provides social login, social sharing, and social commenting features to enhance user engagement on your website. With Super Socializer, you can easily integrate Facebook, Google, Twitter, and other social media platforms on your website. It offers customizable social buttons, social share counters, and a sleek design to match your website's look and feel. Additionally, it has spam control features that prevent bots and spammers from commenting on your site. Install Super Socializer to boost your website's social media presence and increase user engagement.
Major Features:
GDPR Compliant
Social Media follow icons
Enable URL shortening to use in sharing
Compatible with AMP
Mobile responsive sharing interface
---
Disable Comments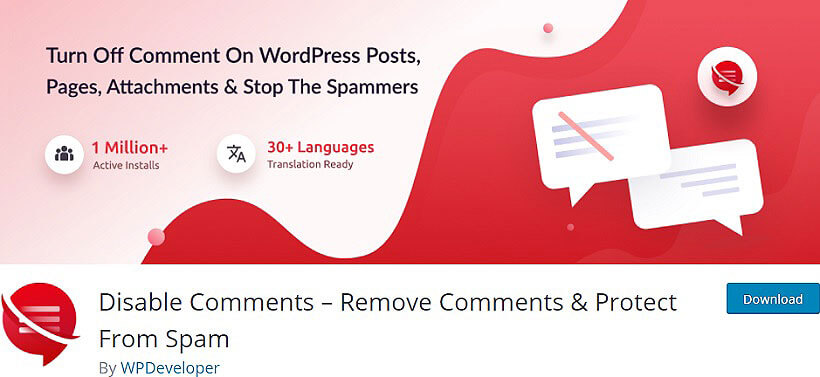 Disable Comments is a WordPress plugin that allows you to completely disable comments on your site. This plugin removes the comment-related sections from your website's WordPress dashboard and all existing comments on your site will be hidden from the frontend. You can disable comments globally, per post type or per individual post. The plugin also removes comment-related widgets and menu items from the WordPress admin area, helping you to streamline your website and improve site speed. It is a simple and effective solution for those who do not require comments on their WordPress site.
Major Features:
Beautiful User-friendly Interface
Disable Comments on Docs
Stop spam comments entirely
Outgoing pingbacks are disabled
The "Discussion" settings page is hidden
---
Social comments by WpDevArt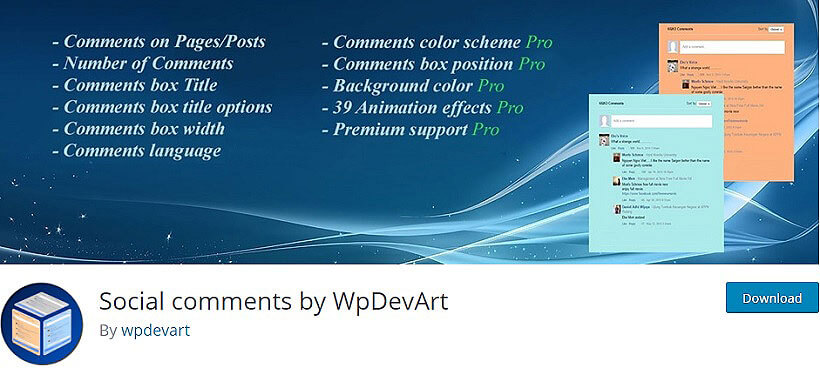 Social Comments by WpDevArt is a WordPress plugin that enables website visitors to leave comments using their social media accounts, such as Facebook and Twitter. The plugin provides a seamless commenting experience and also allows website owners to customize the look and feel of the comment box to match their site's branding. With Social Comments by WpDevArt, website owners can increase engagement on their site by making it easier for visitors to comment and share their content on social media.
Major Features:
User friendly and easy to use
Ability to set the box Title
Tested with other popular plugins
Ability to select where to display it
Control set the language
---
Subscribe to Comments Reloaded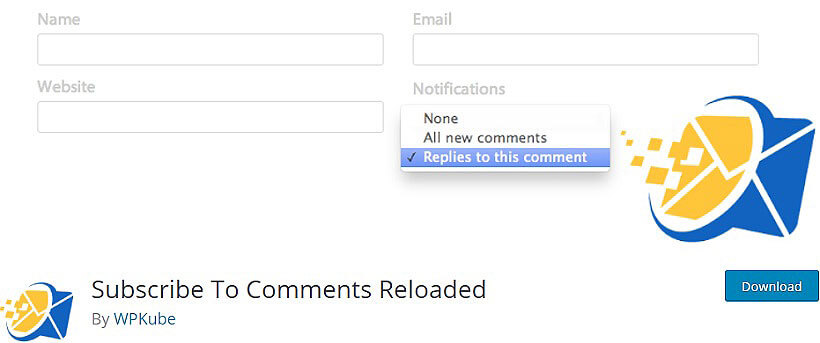 Subscribe to Comments Reloaded is a powerful WordPress comment plugin that allows users to subscribe to comments on a specific post or page. With this plugin, users can get notified when new comments are added, making it easier for them to stay engaged in the conversation. The plugin is highly customizable, allowing users to choose how and when they receive notification emails. It also integrates with popular spam protection plugins, ensuring a secure and hassle-free commenting experience. Overall, Subscribe to Comments Reloaded is an essential tool for anyone looking to improve their WordPress comment system.
Major Features:
One-Click Unsubscribe
Disable subscriptions for specific posts
Easily manage and search among your subscriptions
Messages are fully customizable
Mobile-friendly
---
WP Social Comments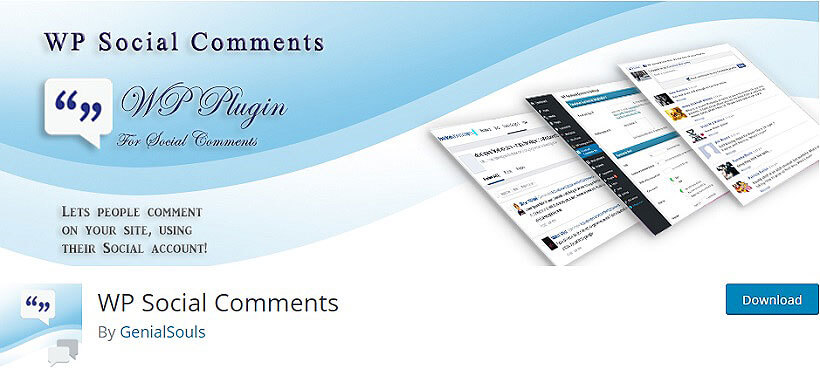 WP Social Comments is a plugin for WordPress that allows visitors to comment on website content using their social media profiles such as Facebook, Twitter, Google, and LinkedIn. It eliminates the need for users to create an account or remember a login password. The plugin also integrates with popular social media sharing tools, allowing visitors to share their comments on social media platforms. WP Social Comments comes with features like moderation, spam protection, and customization options, making it a user-friendly option for website owners looking to enhance their comment system with social media integration.
Major Features:
Easy Moderation
Moderation with Facebook App
Localized in 56+ Languages
Fully Responsive
Comments for all posts and CPT
---
No Page Comment

No Page Comment is a simple and lightweight WordPress plugin that allows you to disable comments on all pages and posts. With just a few clicks, you can easily turn off comments for your entire website, which can be useful if you're getting a lot of spam or simply want to streamline your site. No Page Comment is compatible with all WordPress themes and plugins and doesn't require any coding knowledge to use. Overall, it's a great option for those looking for a quick and easy way to disable comments on their WordPress website.
Major Features:
User-friendly
Ability to disable comments
Highly Responsive
---
Fancy Comments WordPress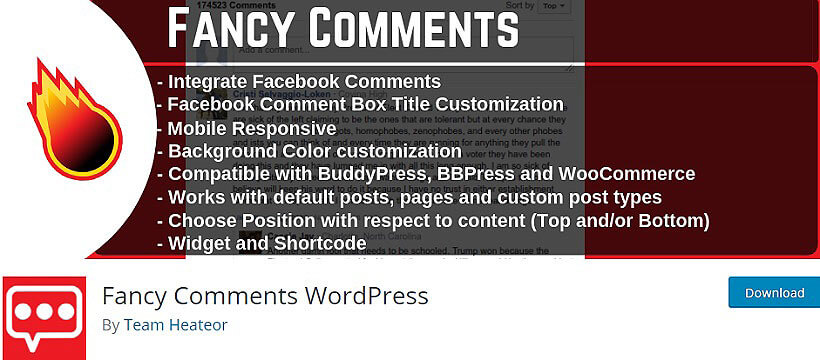 Fancy Comments WordPress is a powerful plugin that allows you to customize and style your WordPress comments section. With its intuitive interface, you can easily change the look and feel of your comments section, including the color scheme, typography, and layout. It also comes with advanced features like social login, multi-level nested comments, and comment moderation options. Whether you want to improve user engagement or add a touch of elegance to your website, Fancy Comments WordPress is the perfect solution for you.
Major Features:
Compatible with Gutenberg editor
Widget and Shortcode
Multisite Compatible
Supports HTTPS enabled websites
GDPR Compliant
---
One Click Close Comments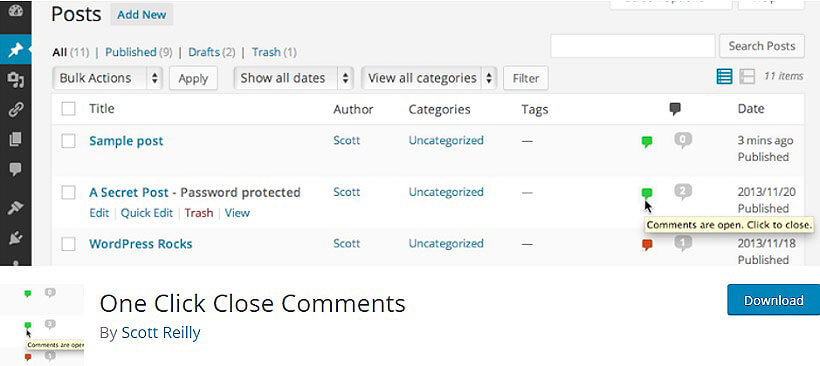 One Click Close Comments is a WordPress plugin that allows website owners to easily close comments on their posts with just one click. This plugin is ideal for those who don't want comments on their website or want to disable comments on older posts. With this plugin, users can save time and avoid manually closing comments on each post. The One Click Close Comments plugin is easy to use and provides a simple solution for managing comments on WordPress websites.
Major Features:
Simple to Use
Gives Prompt Feedback
Powered with Ajax
Mobile-friendly
---
To Conclude,
These WordPress comment plugins can help you customize your comment section, enhance user engagement, and manage comments effectively. Choose one that suits your needs and take your website's commenting system to the next level.
We would like to hear from you about your thoughts please share them in the comment section below: