8 + Best WordPress Adsense Plugins 2023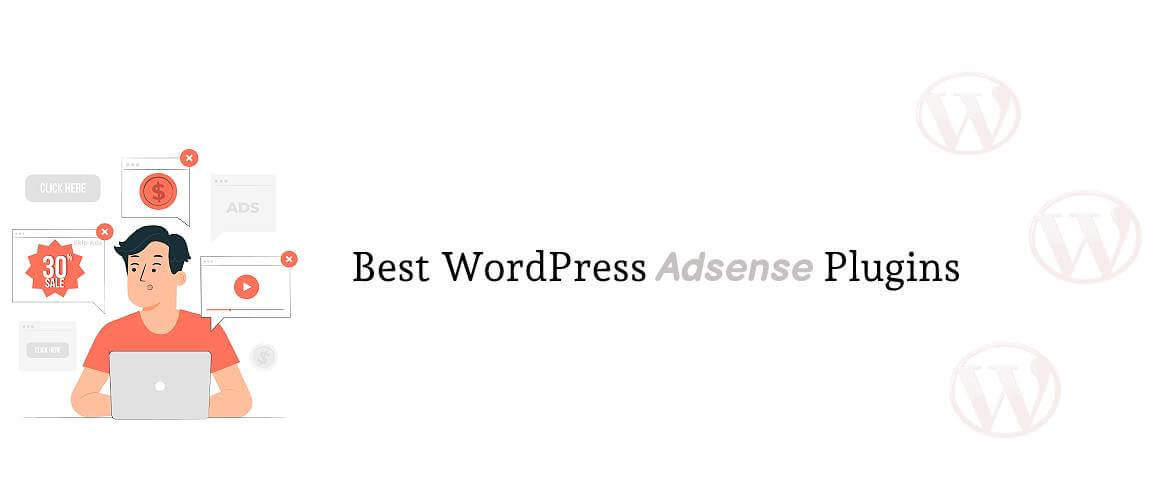 Are you looking for the best WordPress AdSense plugins?
Advertisement on the website is very common. Usually, an ad section is always there on a website like in the header section and sidebar section. Usually, this advertisement is called AdSense. In WordPress, you will find some plugins which let you have such functionality.
By using these plugins users can place any advertisement in any desired part of the website. It's up to the functionalities of each plugin to make it work.
In this article, we have listed some wonderful lists of free WordPress Adsense plugins for your website.
---
Best WordPress Adsense Plugins for 2023
---
Advanced Ads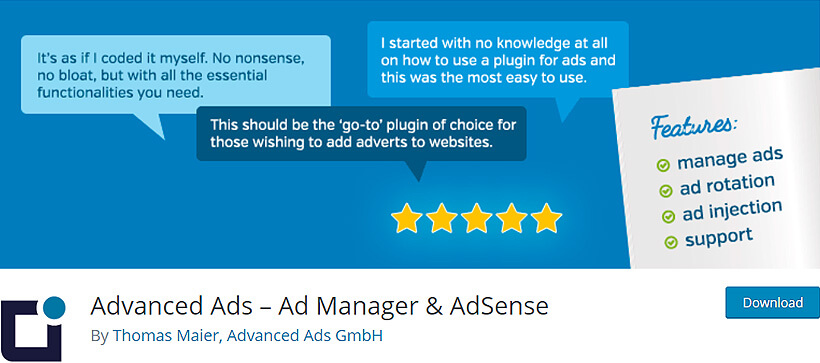 Advanced Ads – Ad Manager & Adsense is the best plugin for adding AdSense to a website. This plugin will let users make their website more interactive with AdSense. Since AdSense is very popular and often people look forward to including them in a website to monetize their site. It's feature-rich and highly reliable to use.
Major Features:
Partners with Google Adsense
Supports ads.txt
No limit on ad units
Checks violation for Google Adsense
Better features to test & Optimize Ads
---
Ad Inserter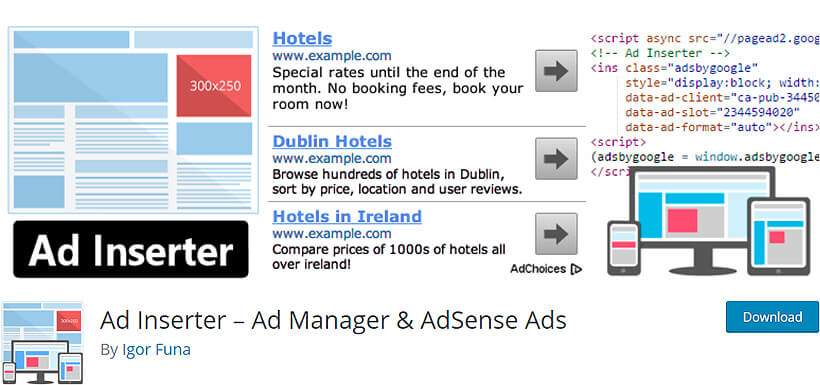 Another important plugin based on AdSense is Ad Inserter – Ad Manager & Adsense Ads. This plugin is definitely a worthy one to be added. By adding this plugin users can easily add an AdSense in any section of their site. They can manage it well in a clear manner behind the settings. It has more awesome features than any other AdSense plugin. It supports many kinds of ads like Google AdSense, Google Ad Manager , Amazon Native Shopping Ads, Media.net , Infolinks and many others.
Major Features:
Add different codes on AMP pages
AdSense code generator
Visual HTML element selector
Code preview with visual CSS editor
Load tracking code Google Analytics & Matomo
Generate separate code for Banners and Placeholders
---
Ads & Adsense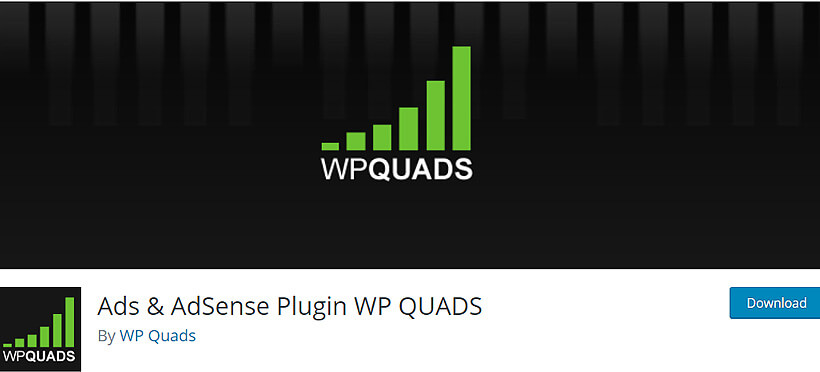 Ads & Adsense developed by WP Quads is also a wonderful plugin for AdSense. It has many interesting features and functionalities that will help users to make the most of the plugin. Adsense is one of the most important sections for a a website particularly if it is an advertisement site. Thus, adding a reliable adsense plugin is what anyone can think of so this plugin is here to solve the matter.
Major Features:
Supports any Ads code
Put shortcodes within Ads
Supports Multi-language
No external script dependencies
Improved Performances
---
Woody Ad Snippets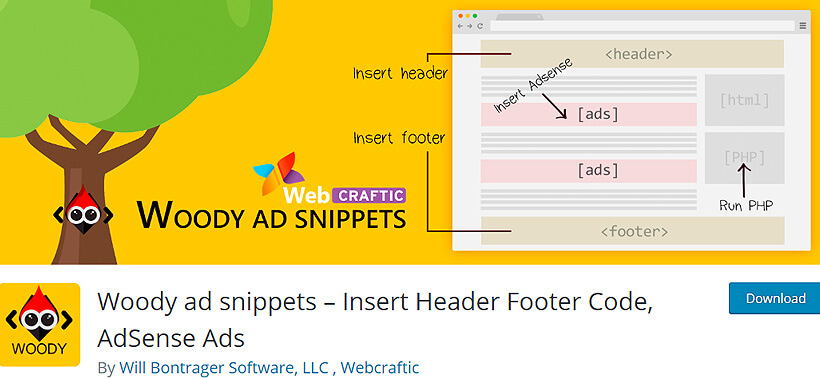 Woody Ad Snippets is a fully functioning review WordPress plugin. With the help of this modern tool, visitors can provide their rating for your website, products or any other part of your website. You can use shortcodes, blocks, and widgets to set the review on a website.
Major Features:
Automatically post snippets on pages
Manage code for Header & Footer
Make Rich Text Ads
Run PHP code if required
---
Quick Adsense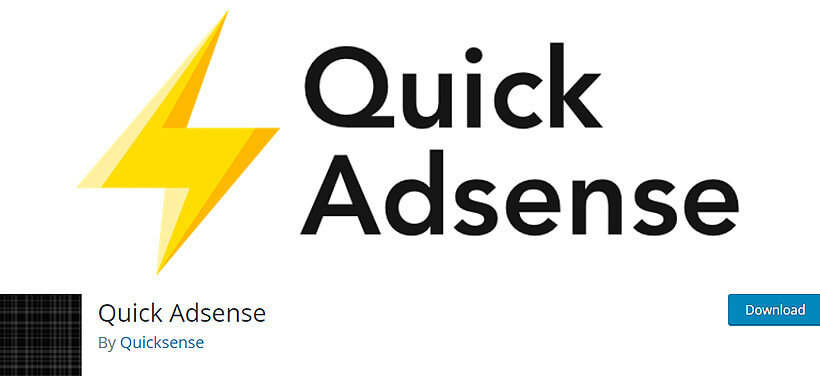 Quick Adsense is an awesome WordPress plugin for slider building. Create an attractive and powerful slider for your website. Decorate your slider with beautiful images and videos. What makes more interesting is some extra and transitional effects that you can utilize fully. It is very easy to use and implement the plugin. Even non-technical users can use the plugin without any difficulty.
Major Features:
Flexible Ads placement
Default Ads positioning
Support All Ads code
Put Ads on-the-fly
Simple configuration interface
Support up to 10 Ads codes
---
WP Simple Adsense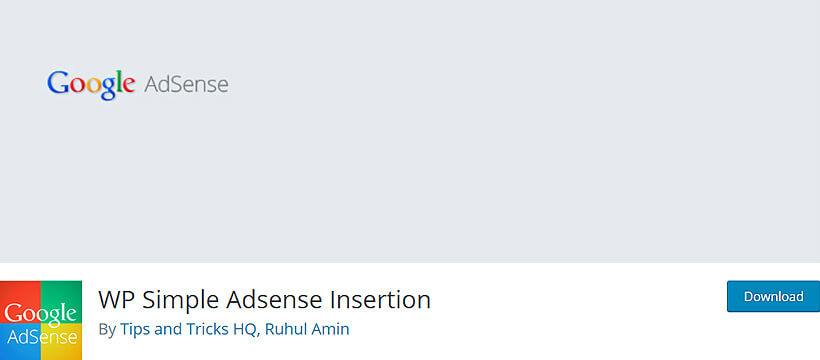 WP Simple Adsense is one widely used WordPress plugin for providing your reviews for a certain website or product. To use this plugin one can setup the shortcodes in the admin panel and have the review ready in your site. It is such a plugin that comes with a wide range of features.
Major Features:
Simple to Use
Works in a Swift manner
Automatically insert in-article ad code
Store any kind of code
---
Google Adsense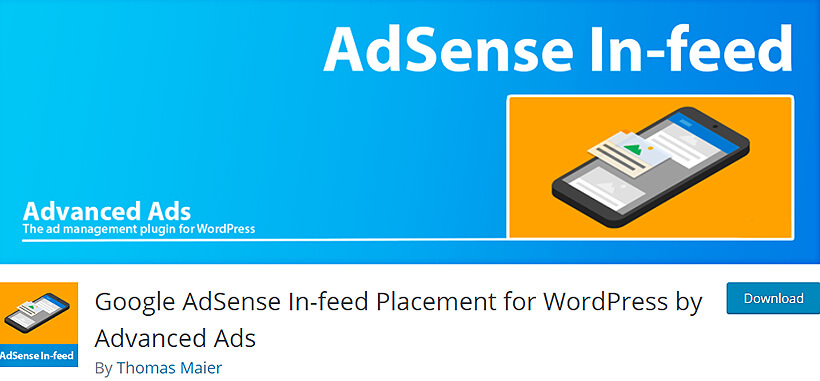 Google Adsense is an add-on for the WooCommerce plugin that extends the functionality of the WooCommerce store. It has been designed specifically for product display. You can make your products display in a more advanced and professional way. With the added field you can make your products more informative and attractive to gain customer's attention.
Major Features:
Google AdSense Auto ads
Insert ads on AMP pages
Protects Google AdSense account
Supports caching plugins
Position Tests
---
Easy Google Adsense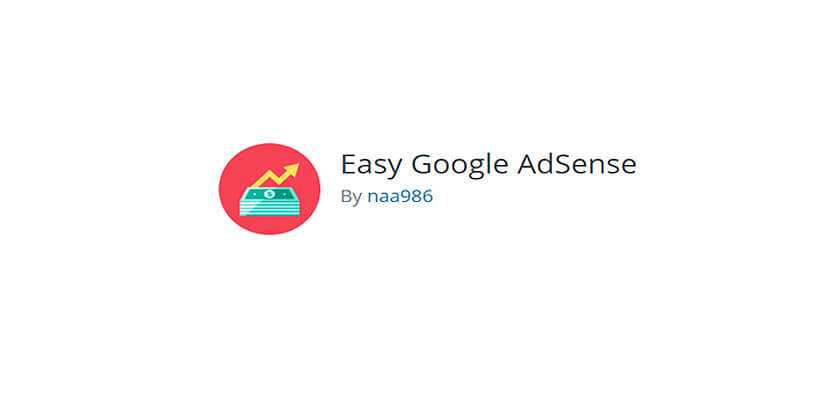 Easy Google Adsense is a package of feature-rich and crucial plugins for WooCommerce. It has the best collection of plugins related to WooCommerce. Some of the plugins include YITH WooCommerce Wishlist, YITH WooCommerce Ajax Search, YITH WooCommerce Ajax Product Filter, YITH Infinite Scrolling, YITH WooCommerce Wishlist, YITH WooCommerce Catalog Mode and much more.
Major Features:
Automatically show Text & display ads
Google Friendly
Ads are automatically optimized
Works with page-level ads
---
Adsense Invalid Click Protector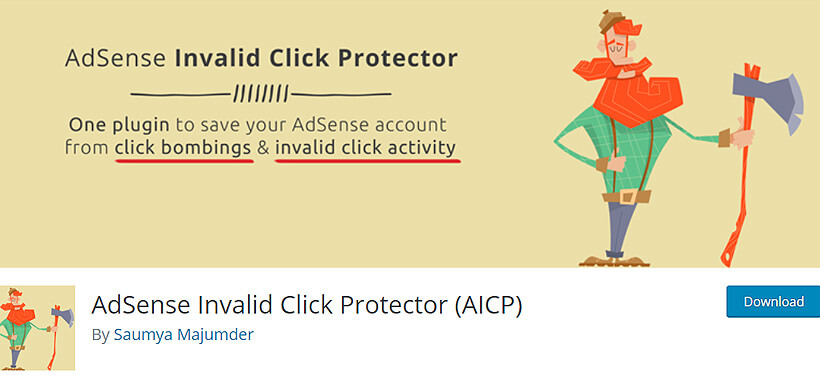 Adsense Invalid Click Protector is more preferred while viewing any image. WooCommerce Image Zoom is one plugin that has been made for this purpose. It is absolutely user-friendly and easy to implement. Users can view your image in a larger size which is more convincing to buy. It also has a pro version with extended features. So, if you want to give something really exciting for your products then you can simply go for the premium version.
Major Features:
Block Visitor if needed
Set maximum ad click limit
Banned Countries & Users
Check Banned Members
---
Closing Up,
If you want to create income via advertisement on a website then these plugins are what you will need. All of the plugins above are handpicked ones so users can be assured of their quality.
Do you have anything to share with us regarding the article then go ahead and write it down in the comment section below?