5 + Best WooCommerce Recover Abandoned Cart Plugins 2023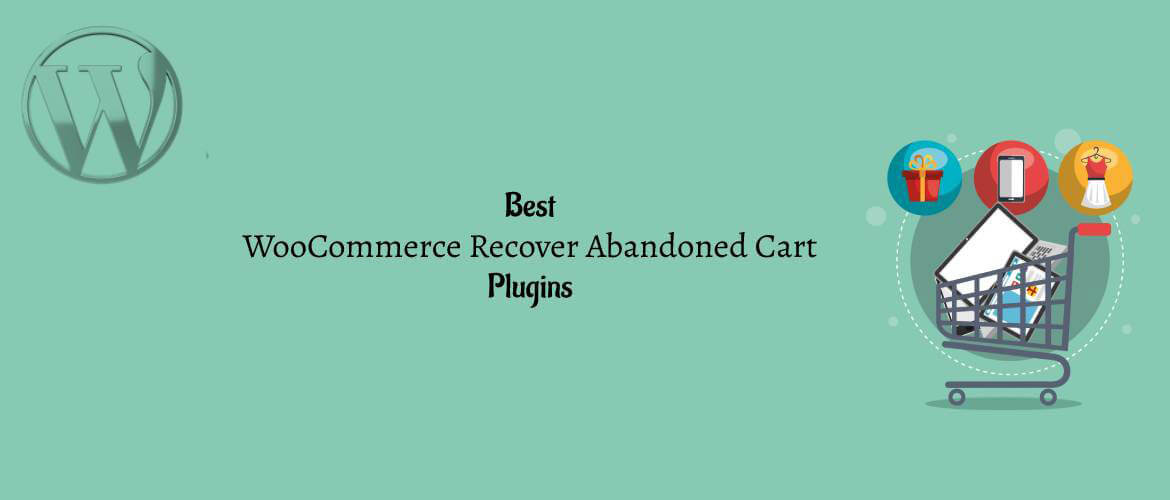 Looking for the best WooCommerce Recover Abandoned Cart plugin?
Being an eCommerce site owner there are many things to keep in mind. Firstly, it's important you have a very good analysis of different transactions on your site. There will always be many people coming and going to your site and purchasing things they want. Sometimes to say a lot of times people might leave the cart if they don't want the products they choose first. In WordPress, we have some good news we offer some amazing plugins that can actually help you to recover the abandoned cart.
We have gone through various sites and collected some of the best ones in the market. The plugins below will help site owners to track the cart details of each customer and improve their business.
We shall go into detail explaining the plugins below:
---
Best WooCommerce Recover Abandoned Cart Plugins 2023
---
WooCommerce Cart Abandonment Recovery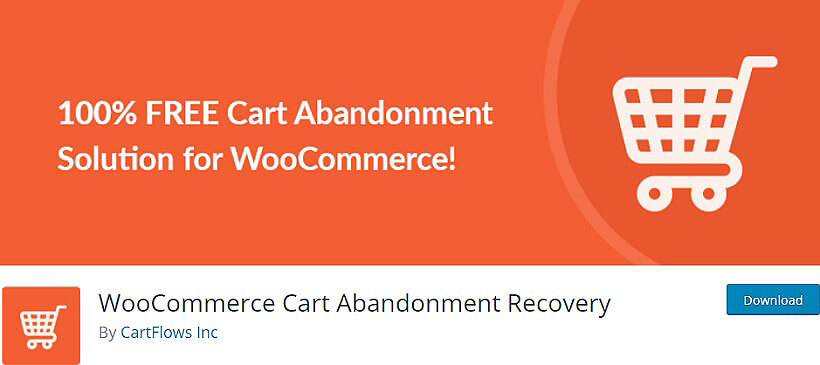 WooCommerce Cart Abandonment Recovery is one of the well-known plugins for retrieving the abandonment cart on a website. This plugin is very user-friendly and anyone can use it without any difficulty. HAving this plugin set in your site the abandoned cart details will be send to the owner in an email regularly.
Major Features:
Unique Checkout Links
GDPR Compliant
Webhooks
Ready templates for follow up emails
---
Abandoned Cart Lite for WooCommerce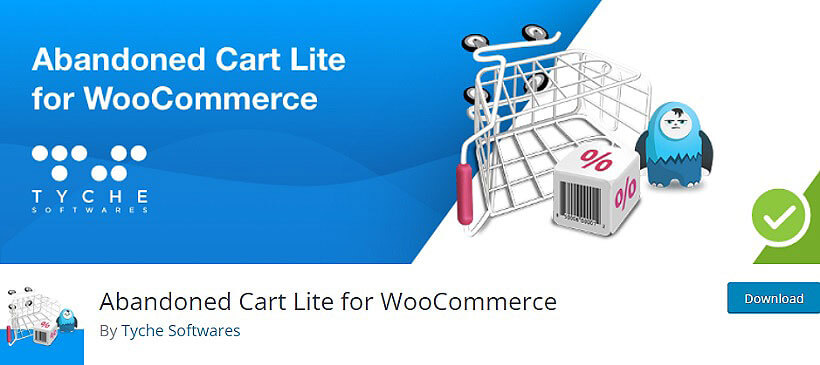 Abandoned Cart Lite for WooCommerce is one of the best ones for quotes. You can do various kinds of things within the dashboard like changing its design and functionalities. Add rearrange the menu items in the panel and also play with its look like changing. Customize the appearance of the menu and sub-menu design. Users will also be able to hide or show the elements of the menu without any difficulty.
Major Features:
Automatically stops email notifications
Copy HTML from anywhere & create templates
Create unlimited email templates
Identify the Abandoned Orders information
Admin is notified by email
---
Retainful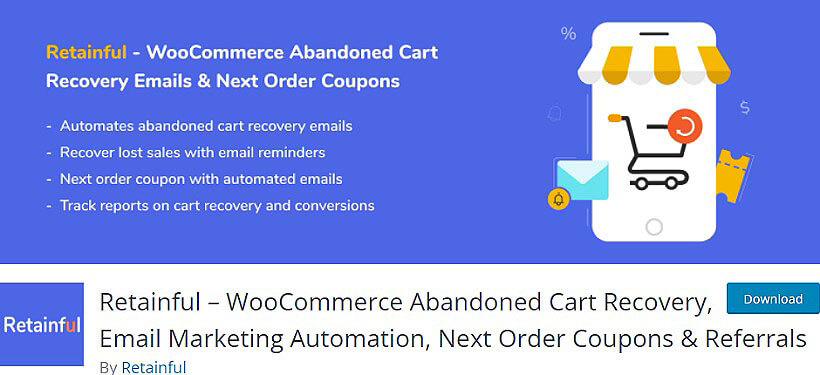 Retainful is best for job users wanting to have a customized calculator. Install the plugin and get a modern look for the dashboard easily. Enhance the entire appearance of the dashboard as you have always wanted. Set logo in your dashboard and change its color and also maintain the whole look of the admin panel in a mesmerizing way.
Major Features:
Automatically send abandoned cart emails
Include the cart items and summary in the emails
Drag and Drop Visual Email Editor
Create beautiful, mobile-friendly emails
Mailchimp integration
---
CartBounty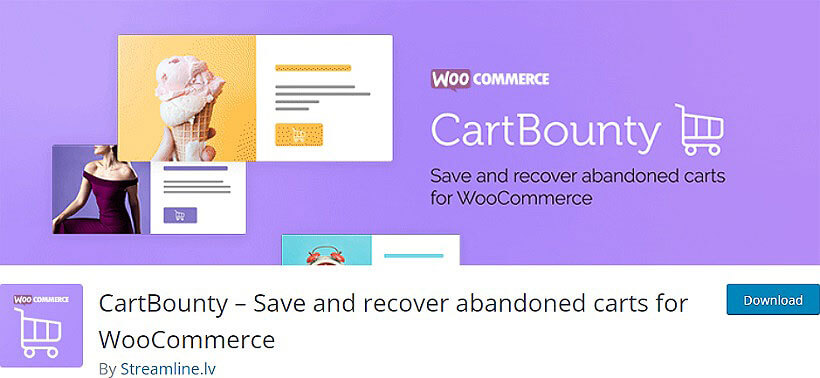 CartBounty is one of the most simple and easy-to-use plugins. By just a quick installation of this plugin, users can have the support forum feature on your website. Share your queries and answers with as many people as you like. Being very easy to use most users will quickly get used to it. Plus the features are amazing and highly helpful. You can have strong control over the user roles and other factors.
Major Features:
Instantly save WooCommerce checkout field
Save and view ghost shopping carts
The "Remember checkout fields" function
Enable Exit-Intent popup
---
Recover Abandoned Carts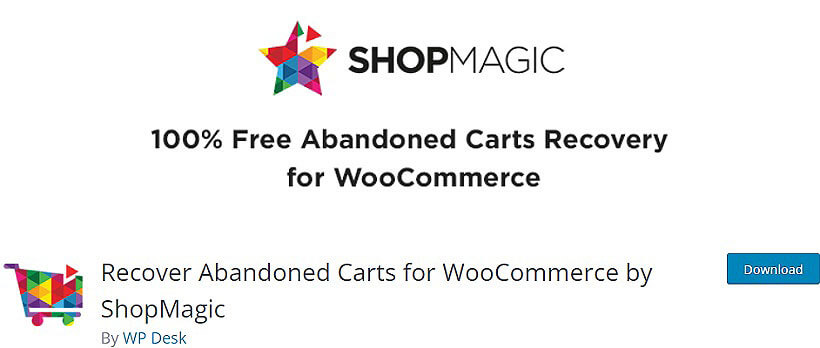 Recover Abandoned Carts is one finest WordPress plugins build for upgrading job vacancies on a website. Users will be able to update the design of every section of the admin dashboard. Things like login, register, forgot password, and many others. Modify the whole appearance of the templates as you want to and experiment with its look using colors and fonts.
Major Features:
Track carts for registered customers AND guests
Pre-submit data capture
Segment customer and carts
Abandoned cart timeout
---
WordPress abandoned cart recovery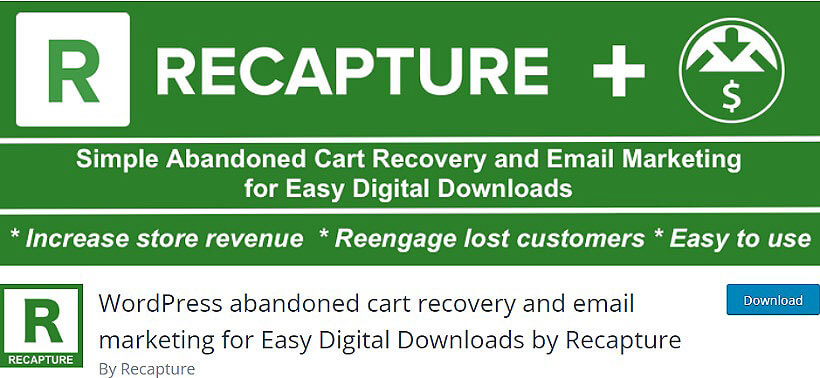 WordPress abandoned cart recovery is one plugin that offers a wide range of features. The striking feature of the plugin will hide automatically when the page is fully loaded. Update calculating features in the admin panel and also be able to enqueue your own Google Web Fonts. You will be able to add shortcodes in widgets on the front page of your site.
Major Features:
Simple to Use
Mobile-friendly
Works swiftly
Supports email-pop up
---
Lastly,
These plugins are definitely worth one to try with a website. Hope you will use them for making your site and implement jQuery in your website.
We shall appreciate if you share your thoughts or suggestions regarding the article above and write it in the comment section below: