8+Best Free SEO Plugins for WordPress 2023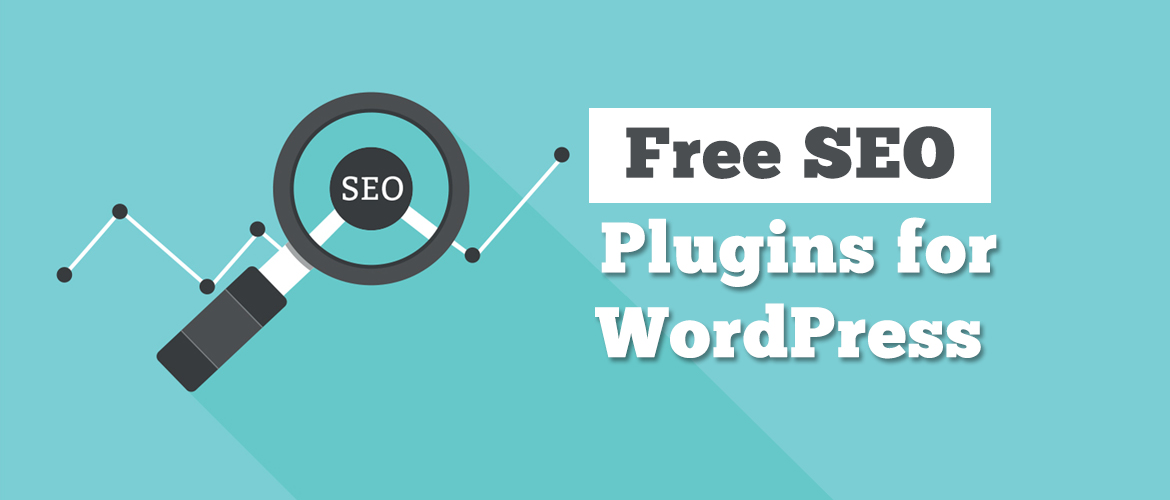 Websites face many competitions in the big online market. Every single day a new website is built and the competition gets tougher. Everyone wants their website to come in the google search quickly and of course be on the top of Google ranking. Well, who wouldn't? But technically it's not that very easy to make it happen.
So, what is the main thing that is required for every website to have?
The answer is SEO Optimization.
That's right SEO plays a crucial role in getting any website rank at a better or higher position on google ranking. It's very important that your website is optimized with SEO. Basically there are different plugins available in the market to optimize your site so that it becomes favorable to have a better place in Google rank list. Though we can find many SEO friendly WordPress themes but having an SEO plugin is necessary to get everything done smoothly. In this article, we listed the best free SEO plugins for WordPress site. Each of them is from different companies and have their own distinct features and functionalities.
---
The List below contains the best free SEO Plugins for WordPress
Let's get to learn about them in details:
---
Yoast SEO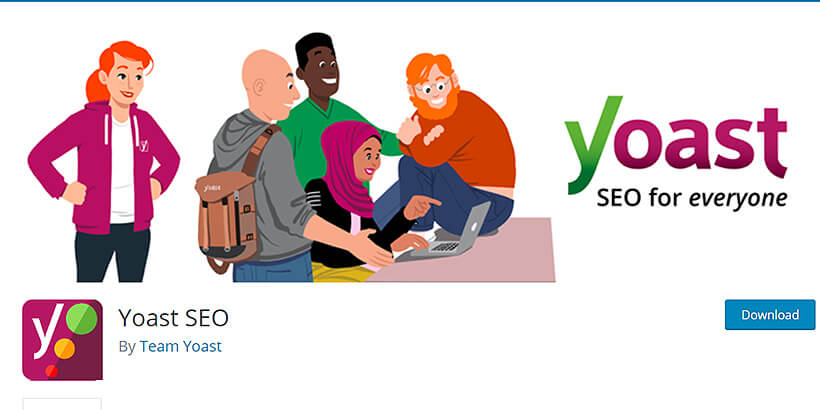 Yoast SEO is probably one of the best and popular SEO plugins for SEO. It has been a long time that this plugin has the work of SEO to function quickly and smoothly. It has around 5+ million active installations around the world. And this is the best reason that people go for this plugin more than others. With the functionality of SEO, you not only can create rich, organized and powerful content but also get your website rank at a good place in google search in a quick time.
Main Features:
Full control over Breadcrumb
Title and Meta Description
Schema Implementation
SEO Analysis and Reading Analysis
---
All in One SEO Pack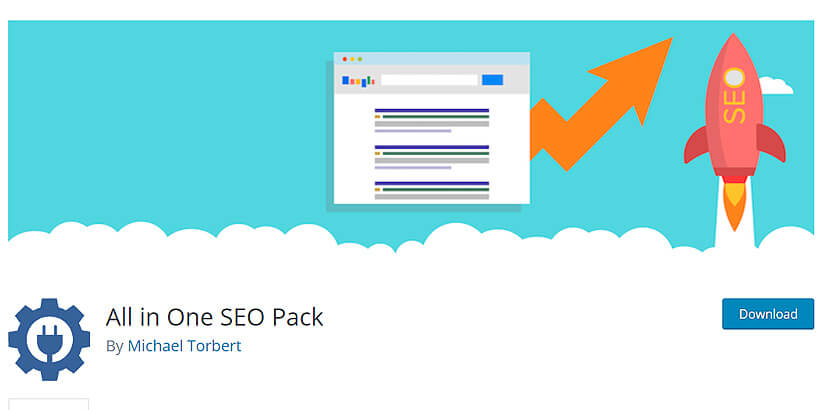 All in One SEO Pack is another SEO plugin that has good name in the market. It has 1+ million active installations on WordPress.org. It is very user-friendly and very useful, especially for beginners. Though it doesn't have many functionalities the features included in the plugin are enough for optimizing your website. If you are an API developer then you can have advanced features to implement your work.
Main Features:
Google Analytics support
Sitemap support
Duplicate content highlighter
SEO integration for eCommerce sites
Meta tag generation
Social media details
System status box
---
WordPress SEO Plugin – Rank Math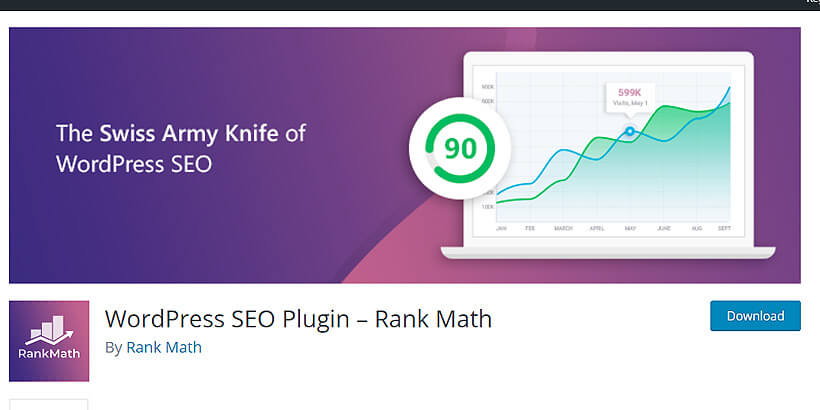 Rank Math is one of the effective SEO plugins for WordPress. It is very helpful in improving the SEO of a website. Also, it brings a quick result in bringing good results in the google rankings of your website. This splendid plugin has currently 100,000+ downloads. It is absolutely free and easy to download. You can install the plugin with less effort and swiftly. The features and settings are simple and easy to implement.
Main Features:
Easy to follow Setup Wizard
Clean, & Simple User Interface
Google Webmaster Central Integration
XML Sitemap
Rich Snippet Support
Ping Search Engines
Excellent Code Quality
---
SEOPress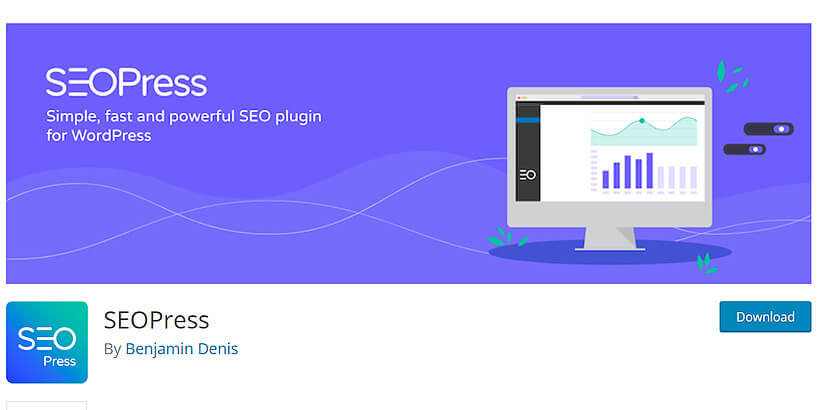 SEOPress is easy to use and implementing WordPress plugin for optimizing the SEO of a website. Attract more traffics for your website with SEOPress. Besides that, you can do several other things like increasing social sharing, create custom HTML and XML Sitemaps, make optimized breadcrumbs, control redirections and much more. In wordpress.org it has around 70,000+ active installations. It combines perfectly with famous page builders, e-commerce, translation, performance, and analytics tools.
Main Features:
Google Analytics (GDPR ready)
Import / Export settings
Google Knowledge Graph
XML sitemap
HTML sitemap
Intuitive interface
---
Squirrly SEO 2019 (Strategy)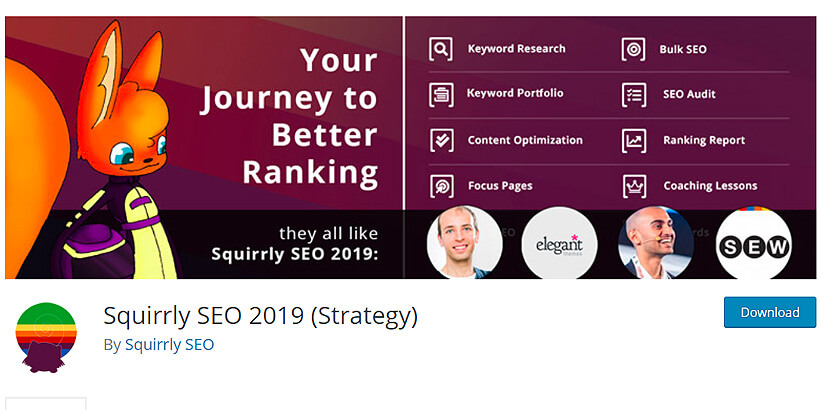 Squirrly SEO is one interesting plugin just as its name sounds. This SEO plugin mainly focuses on scrolling through each page of your website and its context to bring good results in SEO ranking. It looks at each page on your website like the similar way Google does. It then interprets everything for you with a simple red and green point.
Main Features:
Site Audits
Focus Pages
Rank Tracking
Keyword Research
---
The SEO Framework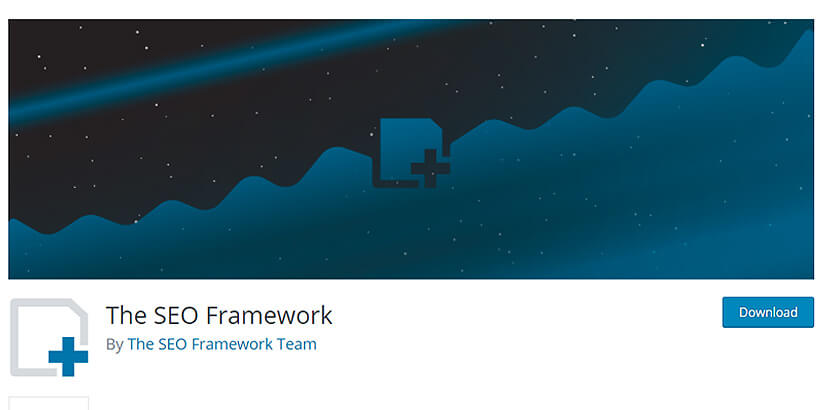 The SEO Framework is a simple, protractible and zealous plugin for SEO. It has been developed by the SEO Framework team. In WordPress.org, it has more than 100, 000 + active installs. So, it is clearly seen that it has been loved by many. Basically, it pursues the white-hat guidelines and rules promulgated by WordPress and search engines. It is very easy to use and also saves lots of time.
Main Features:
Preconfigured
Optimizes metadata
Provides exceptional Support
Improves Search Presence
Makes social sharing easy
---
Slim SEO – Fast & Automated WordPress SEO Plugin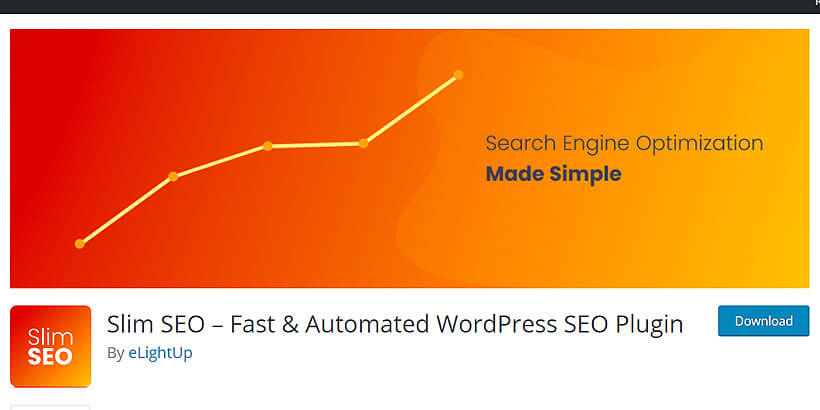 Slim SEO is absolutely user-friendly and full-featured plugin for SEO. It works smoothly requiring fewer efforts and time. New users who are unaware of using SEO tools can go for this plugin as it is very simple to use. It configures your website automatically and users don't need to face a hard time for it. It consists of a huge number of features that users can enjoy.
Main Features:
Fully Automated
Meta Tags
XML Site Map
Breadcrumb
Auto Redirection
---
All-in-one-schemaorg-rich-snippets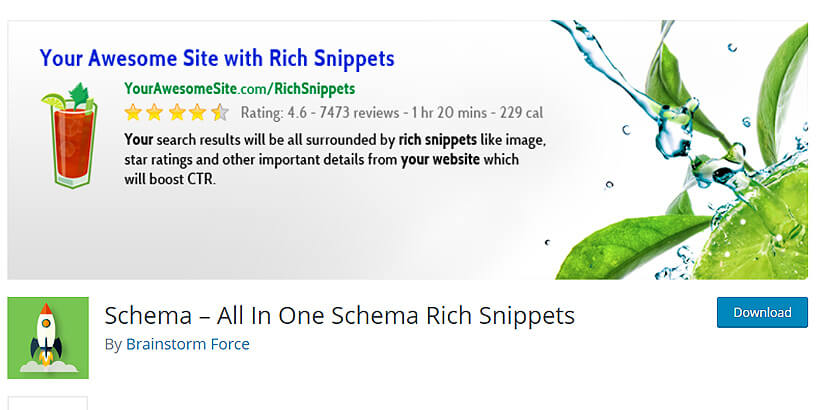 Schema – All In One Schema Rich Snippets is one of the most simplest SEO plugins for ranking your website at a good place on Google. In general, a rich snippet is a short summary of a webpage in the search results of Google, Yahoo, Bing and also in the Newsfeed of Facebook in formats with star ratings, author photos, images, etc. It makes everything very easy and quick to improve your site's performance in SEO.
Main Features:
Very Interactive
Helps to rank higher in google
Responsive
---
WP Meta SEO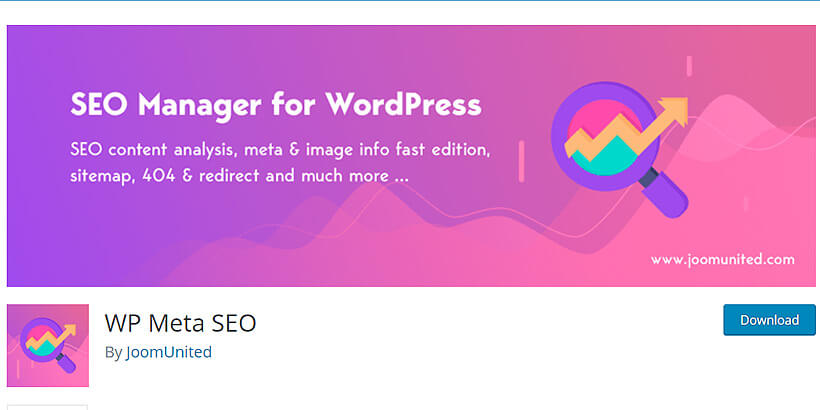 For getting your website to a higher level, WP Meta SEO is here. You can simply update all the contents and text for SEO in a bulk. Thus, it reduces your time and gets the task done in a quick time. It offers some incredible and advanced features that make it more durable. It is one of the most highly recommended plugins for SEO optimization.
Main Features:
Live SEO Analysis
404 errors redirect
Internal Broken Link Checker
Generate XML and HTML sitemaps
Breadcrumb generator
Gutenberg SEO content checker
---
Finally,
The above-mentioned free SEO plugins for WordPress are currently the best and effective ones. We all know how SEO is important for a website to run in today's competitive world and everybody doesn't want to fall behind. By using these recommended plugins you can reap amazing benefits and get your website rank at a fine level on google search.
We would like to know your thoughts. Please write to us in the comment section below: