15+ Best Free Portfolio WordPress Themes 2023!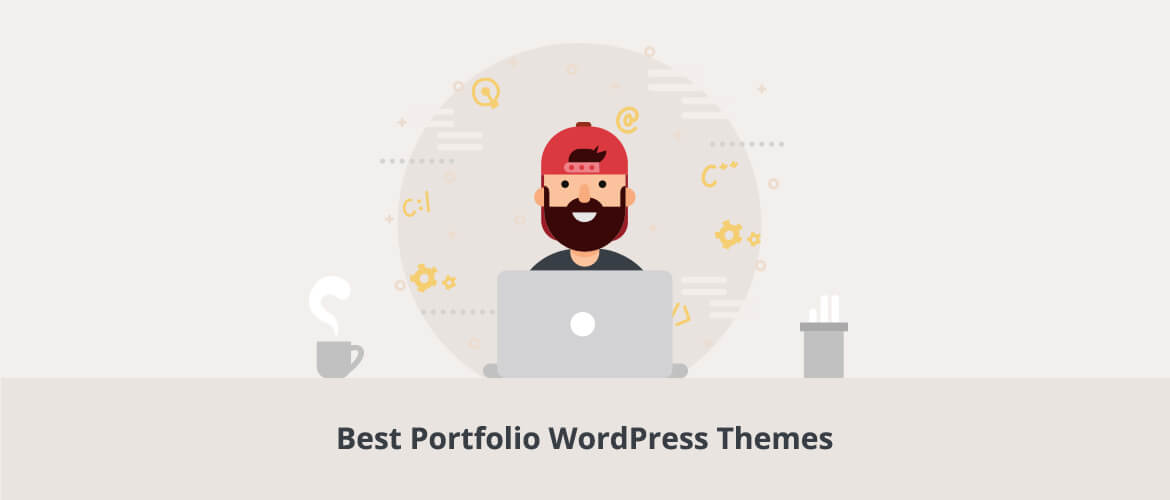 A portfolio website is a standard and modern way to show an individual's professional history. Especially people like writers and photographers have a high chance of getting famous and well-known among many people. Clearly, it leads to a big advantage to promote their work and get more offers. Considering that, we would like you to look at some best free portfolio WordPress themes for building an awesome portfolio website.
With WordPress building, a website is as easy as baking a pie. Yes, you don't need to have that special skill on technology to create a website. Just a few mins and a complete website will be ready instantly. WordPress is a big platform where you will find plenty of WordPress themes. And portfolio WordPress themes also happens to be a popular one. So, it's obvious that you are going to get stuck and confused while choosing the best one. Well, to give you proper guidance in deciding the finest ones we have hand-picked some great WordPress themes for you.
---
So, let's view the Best Free Portfolio WordPress Themes for 2023!
---
Portfolio Web
Portfolio Web is undeniably the most supreme and distinct free WordPress theme for portfolio website. The theme has the perfect appearance of simplicity, clean and charisma. Set your personal and professional online presence about your portfolio in a standard and quality manner. Readers are definitely going to be sticking on your site for a longer period of time. Modify the layout of the theme as you desired as there are many options and widgets available in the admin panel. So, many varieties of features are available in the theme which you can utilize and advance your website even more.
Key Features:
Awesome Featured Section
Responsive Slider Image
Custom Sidebar Areas
Social Media Integration
Layout Controls
---
Aqua portfolio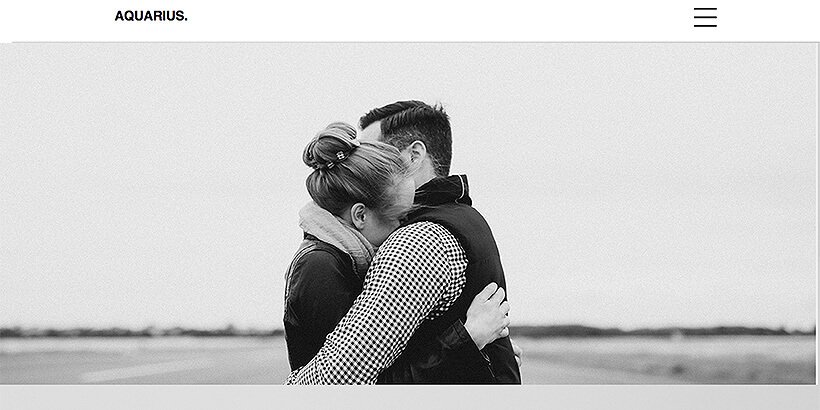 Aqua Portfolio is mesmerizing and classic free WordPress theme based on portfolio. You can build your strong portfolio website with this theme. The theme responds well to any kind of modern electronic device. Whether it is smartphones, tablets, ipads etc, you can view your site properly in these devices without any sort of problems. Besides that, it also happens to be an excellent translation ready website. So, you can have your site ready in more than one language. People from different parts of the world with different native languages can visit your portfolio webpage and get to know you.
Key Features:
Responsive
Translation Ready
Masonary Layout
Easily Customizable
Compatible with all plugins
---
Aperture portfolio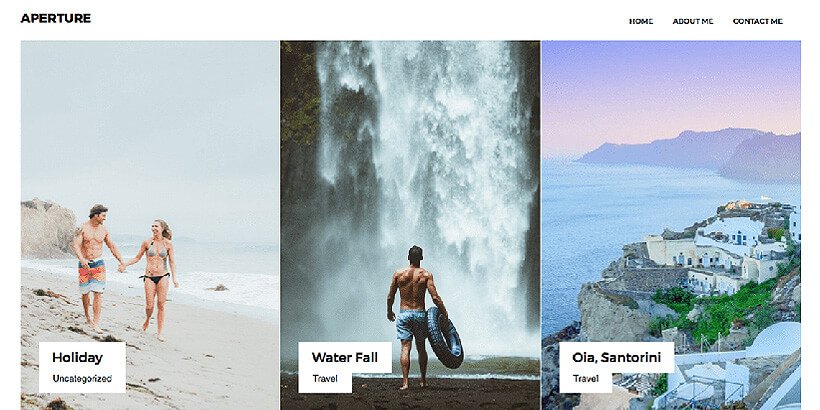 Aperture Portfolio is a good choice for users who want to showcase their portfolio website clearly along with beautiful images and pictures. It has a lovely in-built image gallery on the front page and is the best attraction of the theme.  Suppose you face any kind of problems while building your website, you will find the well-prepared documentation within the theme that will guide you with almost anything related to it.
Key Features:
Image Galleries
Tech Support
Frequent Updates
Documentation
---
VW Portfolio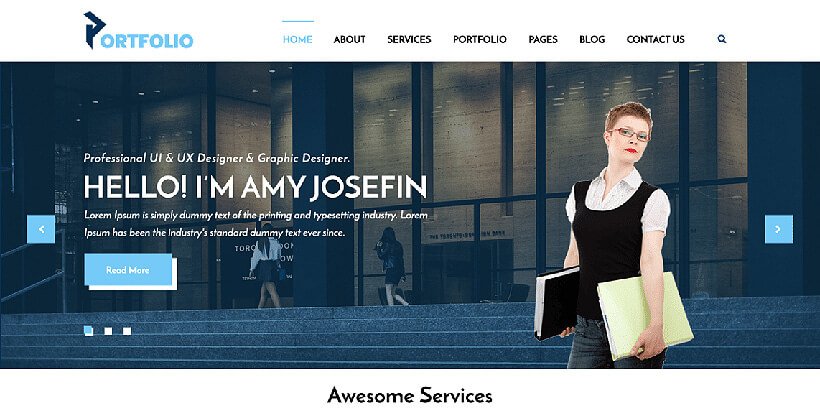 If you are looking for the best and popular portfolio WordPress theme in the market then, VW Portfolio is highly recommended. Made with high-quality code and organized layout design you can develop an awesome website to showcase your important and professional portfolios and other things. You can customize the theme with minimal efforts and even add new things to it. Highlight your latest portfolios just right in the sizzling front page slider and explore it skillfully.
Key Features:
Theme Customization
Responsive Design
Logo upload
Social Media Links
Slider Settings
Translation Ready
---
A portfolio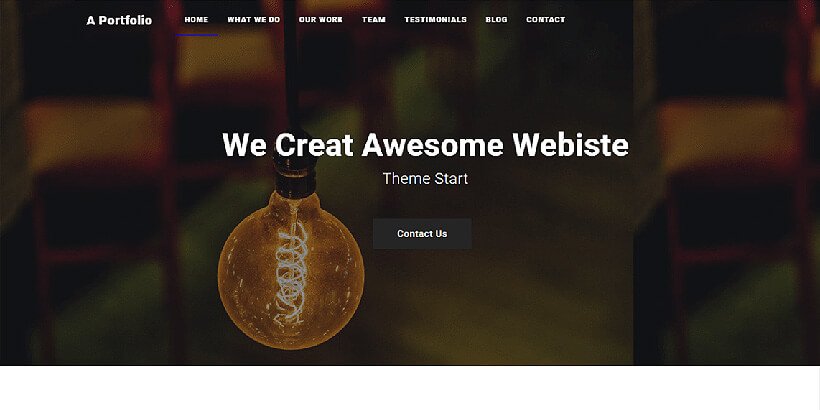 A Portfolio is one amazing and unique WordPress theme for anyone looking to have a dynamic portfolio website. The dusky and stunning design of the theme is just majestical. Within a few seconds, you will have your awesome portfolio website ready just in front of you. The theme is highly SEO optimized so high chance of having your site rank at a good position in the google search. Redesign every tiny section of your website including header, body, sidebar, footer, etc. effortlessly.
Key Features:
Easy Customization
Responsive Design
SEO Optimized
Custom Widgets
---
Portfolio Lite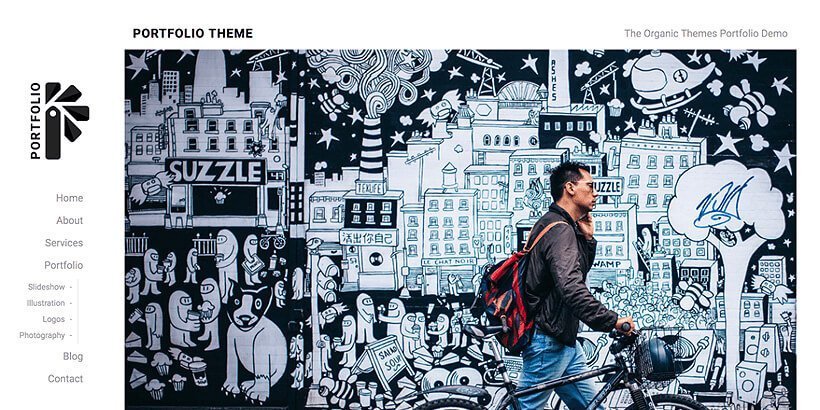 Portfolio Lite is a sleek and dazzling WordPress theme and has been built specifically for a portfolio website. Users can display their portfolio in a well-structured and organized manner. Adjust the header, navigation, sidebar and other components of the site as desired. No need to have coding knowledge to customize you can do it with trouble-free. It uses the latest HTML5 and CSS3 technology so it is well constructed with faultless code. The images have been made at a high resolution making your website look terrific in web browsers.
Key Features:
Customizer Options
HTML5 and CSS3
Custom Menu
Multiple Column Layouts
Widget Ready
Responsive Framework
Retina Optimized
Multiple Sidebars
---
Nandi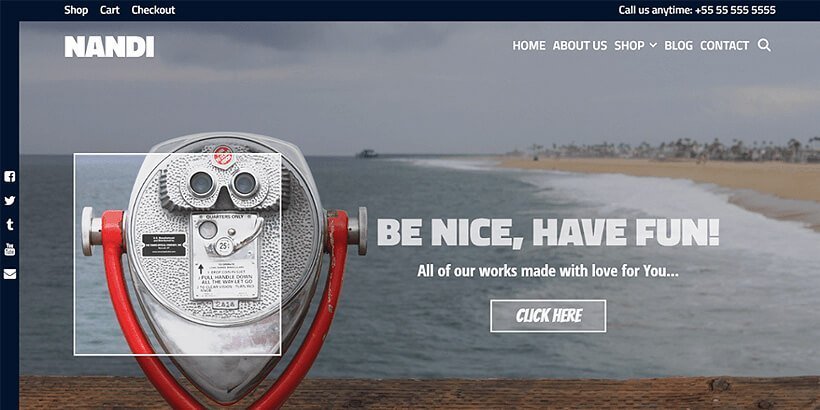 Nandi is a clean, modern and lovely WordPress theme. It has been uniquely designed and constructed. With a variety of option to choose for the theme layout, you can give your site a different look each time as you want. This wholly responsive theme fits well in any modern electronic devices of any size. Having integrated with WooCommerce, users can be able to use the WooCommerce plugin and open their online store inside the website.
Key Features:
Different Layouts
Fully Responsive
Fast Page Load
Elementor Ready
Translation Ready
Layout Controls
Different Post Formats
WooCommerce Ready
GPL License
---
Nikko Portfolio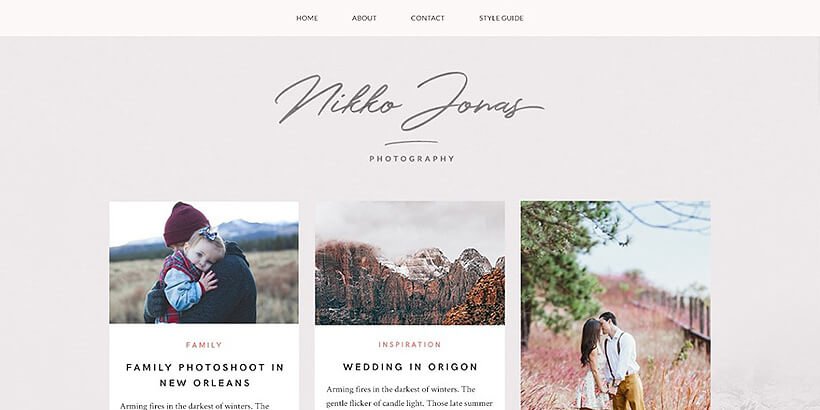 Nikko Portfolio is an attractive and free WordPress theme with a decent outlook. A beautiful portfolio-based theme where you can present your works and portfolios in a sophisticated manner. The image galleries in the feature section are simply astonishing and heart-taking. Your site is determined to look good in all kind of web browsers whether it is Google Chrome, Mozilla Firefox, Safari or Opera, etc.
Key Features:
Multipurpose WordPress Theme
Page Builder Compatible
Image Galleries
Documentation
Support
Browser Compatibility
Responsive
---
AyaPortfolio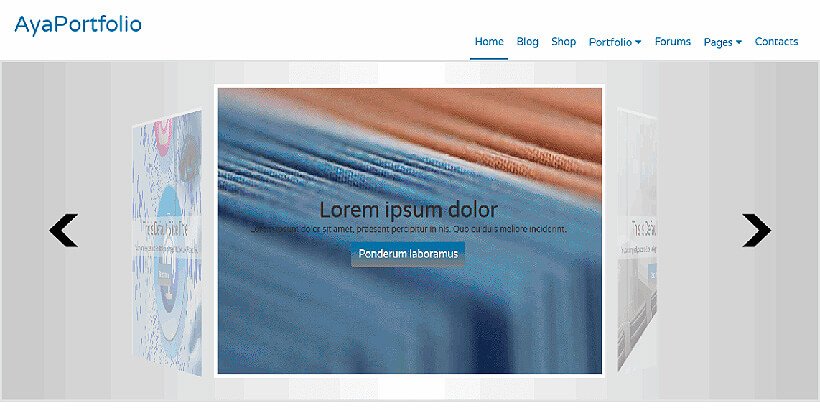 Arya Portfolio is a clean, simple and stunning WordPress theme build for a portfolio. The theme uses the latest HTML5 and CSS3. Hence, there coding of the theme is completely error-free and precise. The tempting slider set in the theme is simply awesome and has been designed within a lovely way to grab the attention of its visitors. Your site won't get affected or any kind of problem in any web browsers such as Mozilla Firefox, Google Chrome, Safari and many others.
Key Features:
Multi-Level Drop-Down
Custom Menu
Built-in Page navigation
HTML5 and CSS3
Threaded Comments
Custom Sidebar Areas
Multiple Browsers
Built-in Slider
---
Roseta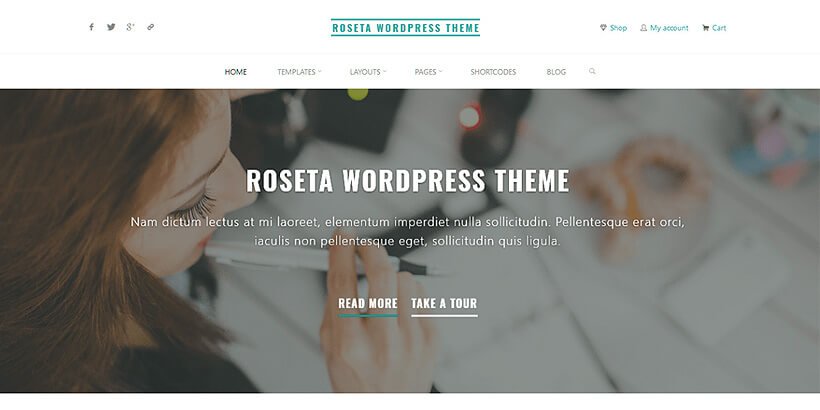 Roseta is a graceful, clean and modern free WordPress theme made especially for the business purpose. It responds well to all kinds of mobile devices and tablets irrespective of their screen size. With some exciting and unique features and functionalities, it extends the flexibility of the theme. Take good use of this theme along with its features to build an awesome WordPress site for showcasing their personal or professional portfolio website globally.
Key Features:
Customizable Option
Configurable Layout Option
On Page SEO
Responsive
Individual Layout Options
Article Animations
Icon Blocks per Section
---
X Portfolio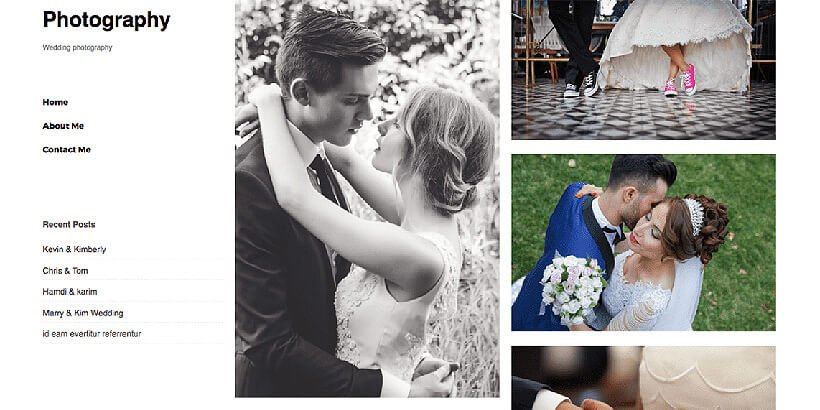 X Portfolio is generally a sleek and stylish free modern WordPress theme to build your portfolio website. This is a perfect theme to build your portfolio webpage. Mostly, this theme is well-suited for photographers and bloggers. The layout of the theme has been designed perfectly to display portfolios and photo galleries. Each section of the theme can be easily customized and you are not required to have some coding skills. It is also a responsive theme as well and looks as perfect and lovely in smartphones and tablets.
Key Features:
Theme Options
Responsive Design
Featured Slider
Threaded Comments
Custom Sidebar Areas
Custom Header Logo
Featured Contents
Full HD Screens
Header Video
---
Shesha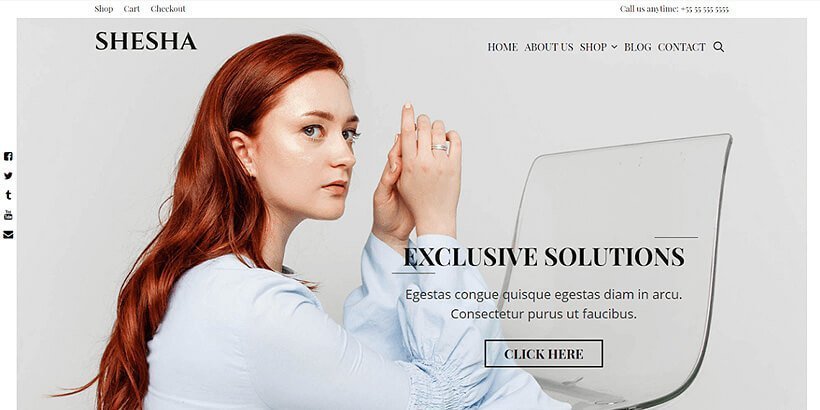 Shesha is unique, impressive and modern free WordPress theme. It is probably one of the most decent and simplest WordPress themes for everyone. Build your portfolio or blog website with this theme and win people's heart promptly. If not satisfied with the layout design. then no need to worry the live customizer is there to help you modify the look of the theme in every section. So, many varieties of color schemes available to play and give your site a different look each and every time.
Key Features:
Ultra Responsive
Heroic Support
No coding skills required
Unlimited Color Schemes
1 Click Demo Installation
Speed Optimized
Translation Ready
Plugin Compatibility
Theme Updates
Clean Code
---
Seos Portfolio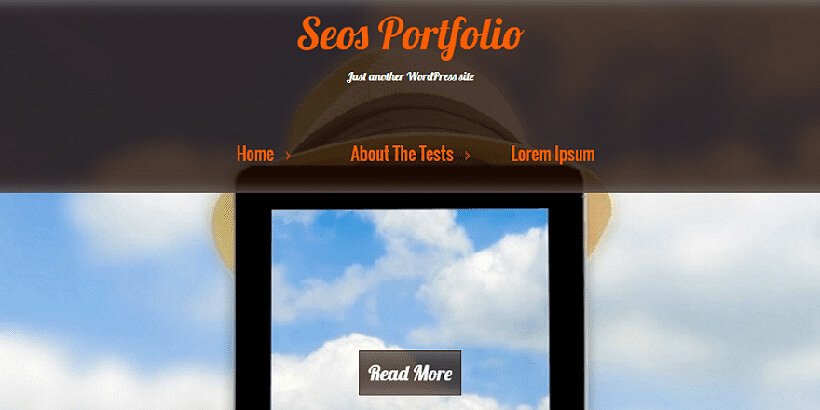 Seos Portfolio is one of the best free WordPress themes for building a portfolio website. Its overall look is simply astonishing and perplexing. Design your powerful website and display all of your interesting and worthy portfolios in a well-structured way. Make your visitors and clients get stunned with the glamorous look of your site and get to you and your work professionally. The theme also happens to be a translation ready theme so you will also be able to change your site in some other languages.
Key Features:
Home Page Featured
Custom CSS
Custom Background Color
Header Text Color
Header Image
Background Image
Translation Ready
---
fportfolio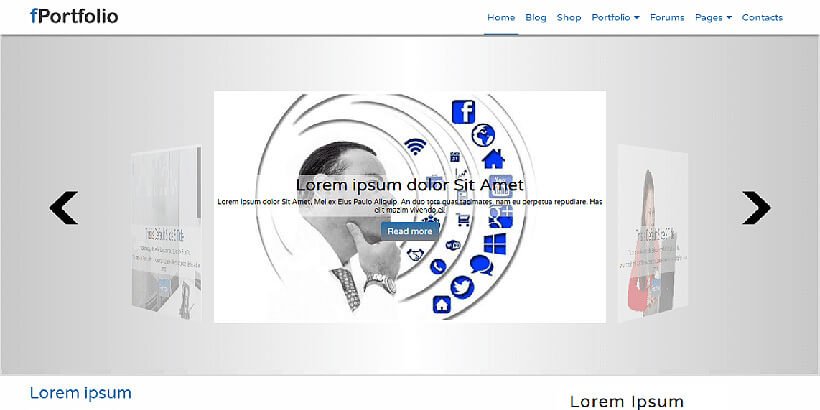 If you are someone who likes changes and challenges to be different online then you can refer to fPortfolio. This clean and distinct WordPress theme is made to let the user experience a new design for their portfolio website. The theme is extremely SEO friendly so it improves your google ranking which consequently makes it easy for people to find you on google web search. The special animations effects included in the theme being the biggest highlights of the theme as it grabs your visitors to get hooked on your site and check out your portfolios and other important works.
Key Features:
SEO Optimized
100% Responsive
HTML5 and CSS3
FontAwesome Icons
Built-in Slider
Built-in Page navigation
Animations Appearing Effects
---
Personal Club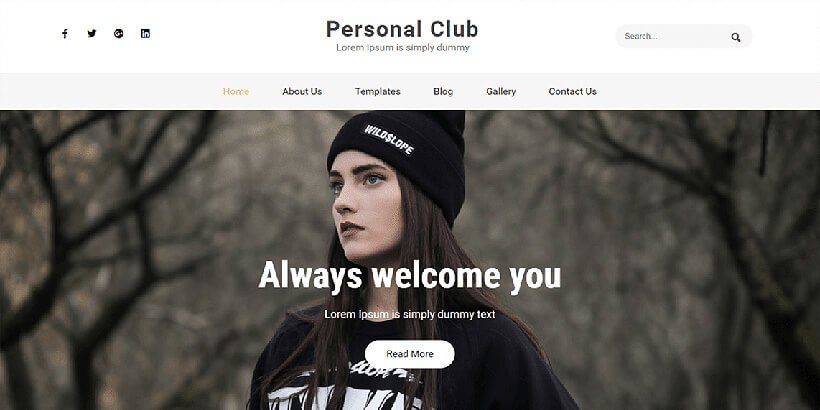 Personal Club is an innovative and eye-capturing WordPress theme build, especially for portfolio and blogs. Showcase your portfolios in a most dedicated and professional manner. Woo your important clients and other visitors extensively. Renovate your site or just alter the overall look of your site by using the functionality of Custom CSS. The visitors of your site is definitely going to be impressed by the swift movement of each of its page.
Key Features:
Responsive Design and Retina Ready
Clean coded and well commented
Display Author Bio
Friendly and Quick support
Custom CSS
Optimized for Faster Loading
---
Short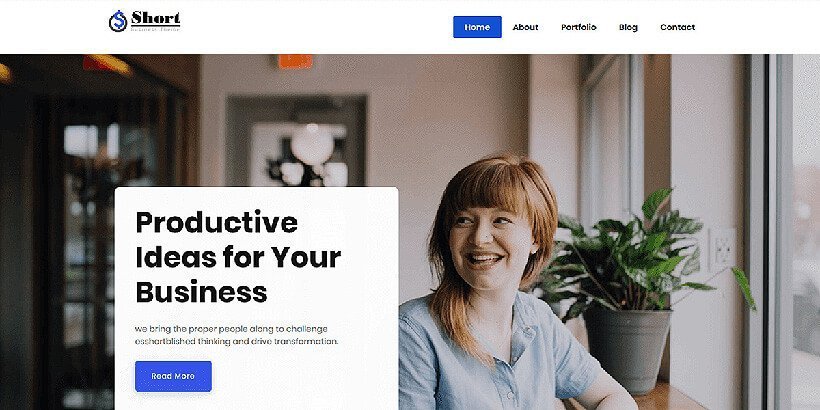 Short is a fascinating and impressive free WordPress theme. It has an amazing look that will help users to build up a complete interesting portfolio website. It gives you a standard and easy option to modify the layout design for the front and other pages. You can also have a beautiful color pallet to update varieties of colors on your site. The theme supports many kinds of plugins that include the Elementor and WooCommerce plugin. You can utilize its unique grid/puzzles feature for blogs to give your site a different look.
Key Features:
Responsive Design
Theme Layout
Color Option
Elementor Ready
Instagram Photo Steam Wall
Flickr Widget
Blog Grid / Puzzles
WooCommerce Ready
Contact Form Layout
---
Safha One Page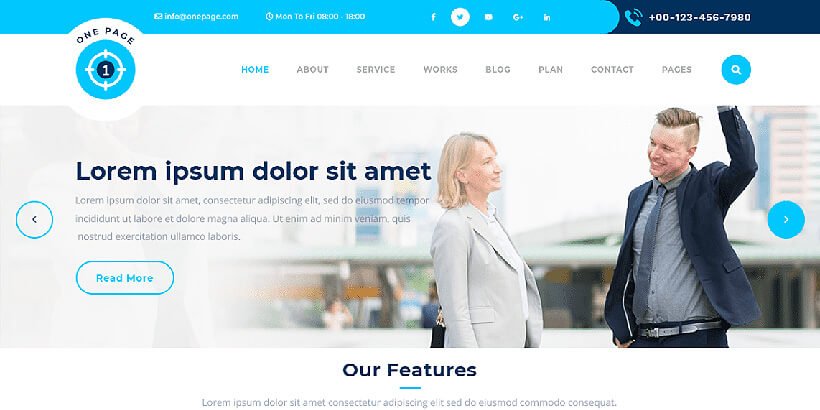 Safha One Page is a simple yet stylish WordPress theme. Customize the layout of the theme without any hesitation. Even being a newbie to the tech world, you can set up your portfolio website comfortably. It's an extremely responsive WordPress theme. People can easily view your website on their mobile phones and tablets in a proper and fitting manner. The theme includes a huge number of page templates for its customers so that they can enjoy while designing their website and use them fully.
Key Features:
Easy install 10-minute setup Themes
Multiple Domain Usage
FREE Shortcodes
Responsive
Multiple page templates
Google Font Integration
Customizable Colors
---
Lastly,
We have selected some of the best free portfolio WordPress themes from the market. Hence,  you can have a better option in choosing an ideal theme if you plan to have a portfolio website. All of the above-listed themes are from the top WordPress companies in the market so they are guaranteed to be of superior quality. If you feel that you have found the right one among them then you can pick anyone and build a complete professional portfolio website.
Was this article helpful? Let us know your thoughts and do write to us in the comment section below: