How to create a menu in WordPress?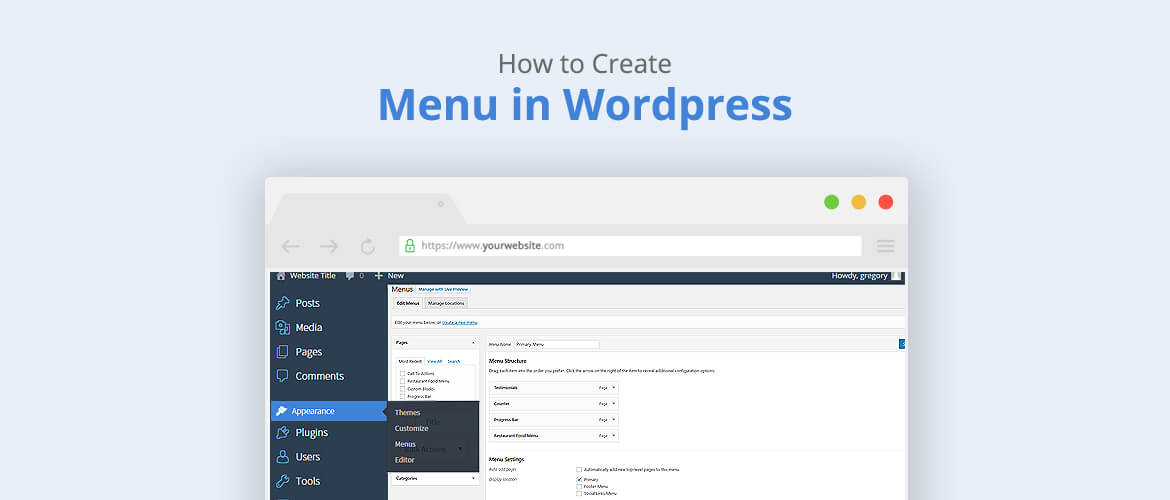 WordPress is known to be the most popular and easiest platform for building websites. Create a menu in WordPress site is an important section which gives a structure of any website. With the help of menu, visitors will be able to decide which part of the website they want to go. Commonly, it is arranged either in the header or footer section. According to the requirements, we decide and create menus depending upon the themes and the sites.
Here we will be discussing create a menu in WordPress from the page, categories, tags, posts, and custom links:
1. From the Dashboard click on Appearance >Menus
2.Insert a Menu name
3. Next, on the left side, you can add a post, page, custom links, and categories. All of them can be used as part of the Menu.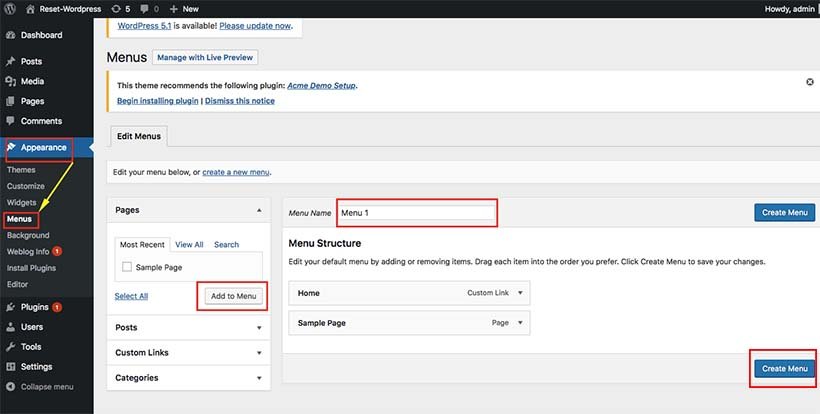 Add page in WordPress menu 
 Now you need to select the pages and add in the menu on the left side and clicking on Add to Menu button.
 Then click the Save menu button.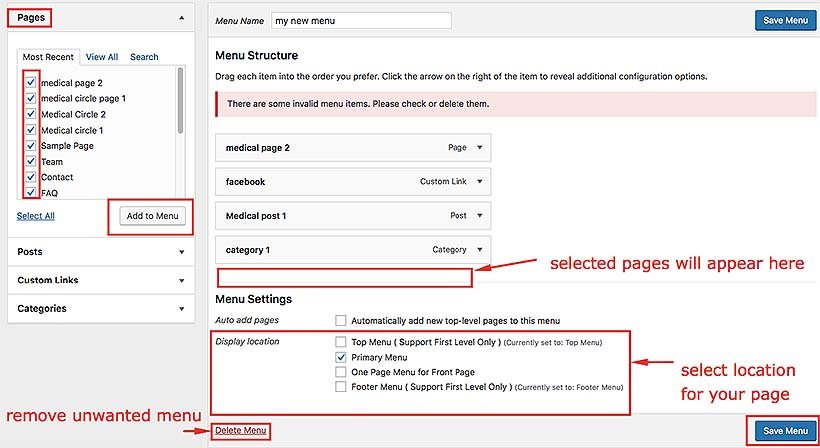 You can check on preview how your menus have been located exactly. You can also change the location of the menu accordingly.
Add posts in WordPress menu
As explained above for pages you can follow the same steps:
Click post
Select and add in the menu and add to the menu  
And save the menu button
Add Custom links in the WordPress menu
Click custom links section on your left-hand side.
Enter URL and link text.
Click add to the menu button.
Now your output will look something like this.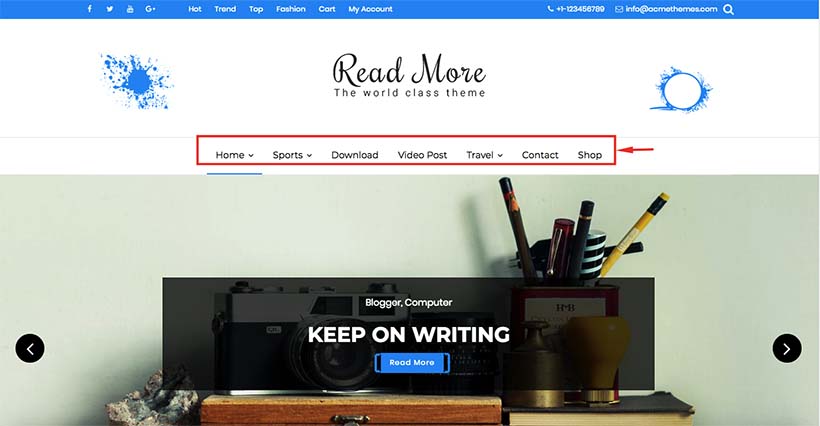 Additional information
How to rearrange the location menu items?
-It's very easy to rearrange the menu items. You need to drag and drop to and arrange the menu items. Then save it.
Removing Menu Items from the WordPress Menu
-Due to its flexibility, you can add menu items or remove unwanted items easily in just one click. From the menu section, select any item you want to remove.
Conclusion:
These were some simple tips to create a menu in WordPress. Hope you found this helpful and informative. If you have any queries please feel free to comment below.
Thank you!!!!