10 + Best WordPress Backup Plugins 2023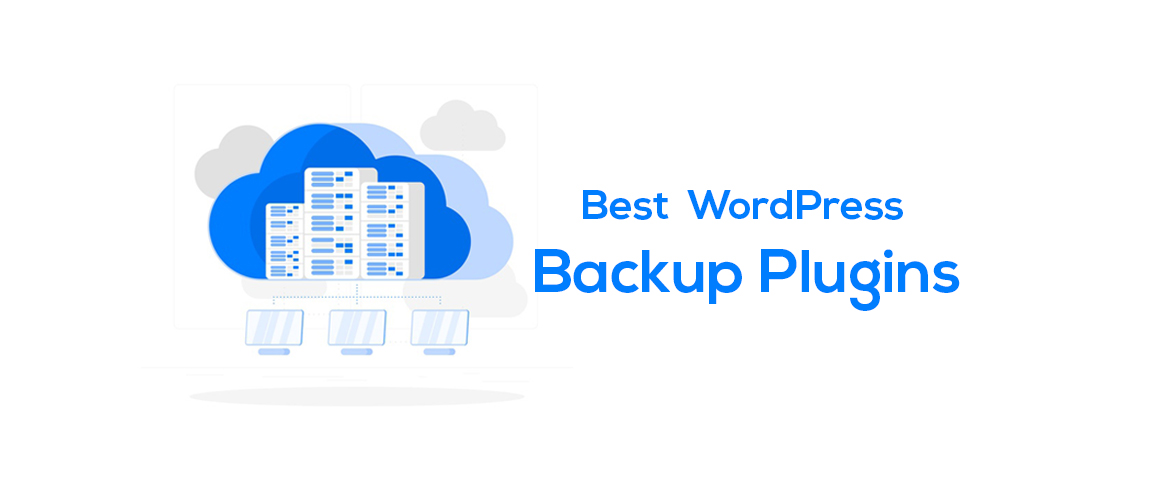 Websites are no longer secure and there are often chances of getting your site hacked, sudden crashes and other attacks. WordPress sites are always on top of the news of getting hacked frequently. As there is a saying 'Prevention is better than cure' thus keeping a backup of a website is the utmost essential thing to do. And if you have been using WordPress then you might have come across plugins for such matter. Yes, there are some best WordPress backup plugins for making backup files of a WordPress site.
After having in-depth research, we have come out with the collection below containing the best and popular plugins for taking backups. These plugins provide you the best solution for keeping your content and file secure. Furthermore, they are very easy to use and even non-techy can use them without any complexity.
Well, let's explore these plugins below:
---
 Best WordPress Backup Plugins for 2023
---
UdraftPlus Backup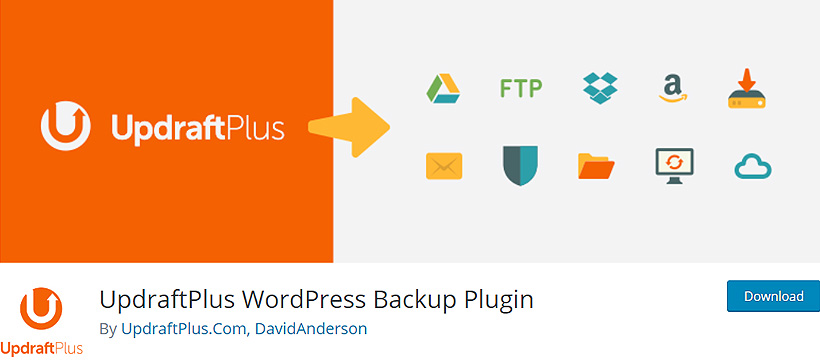 UpdraftPlus WordPress Backup Plugin is the most popular plugin for keeping backup and has the maximum number of active installations of over 2 million. Create a backup of all your files and contents in the cloud server, Google Drive, Dropbox, FTP, Amazon S3, etc. With UpdraftPlus you will also be able to restore your files and many other things. In terms of features, it offers some incredible and exciting ones which can merely found in another plugin.
Key Features:
Restores and Backup aswell
Backs up to more cloud options
Fast & Efficient
Set up automatic backup schedules
---
BackWPup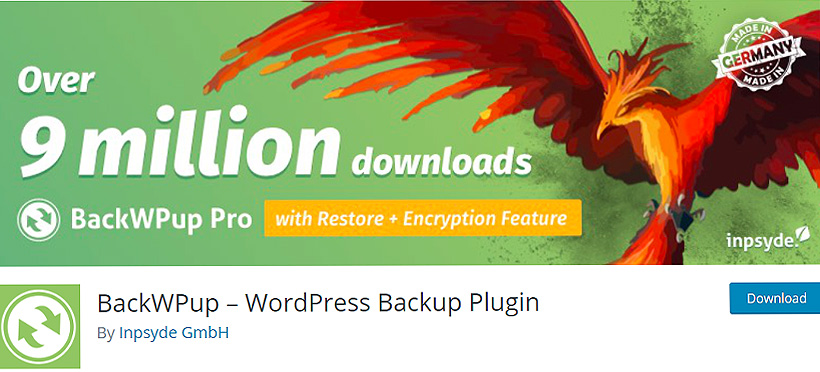 BackWPup is one of the best backup plugins for keeping all of your important data and information secure and safe. It keeps a complete backup of all of the contents of your WordPress admin panel and transfers it to outsource such as Dropbox, FTP, Google Drive, and many others. Backing up your information in very easy in this plugin and the user doesn't require to have sound technical knowledge. High priority support is provided for its premium users.
Key Features:
WordPress XML Export
Generate a file with installed plugins
Backups in zip, tar, tar.gz format
Store backup to a directory, FTP server, Dropbox, etc
Optimize Database
---
Backup Guard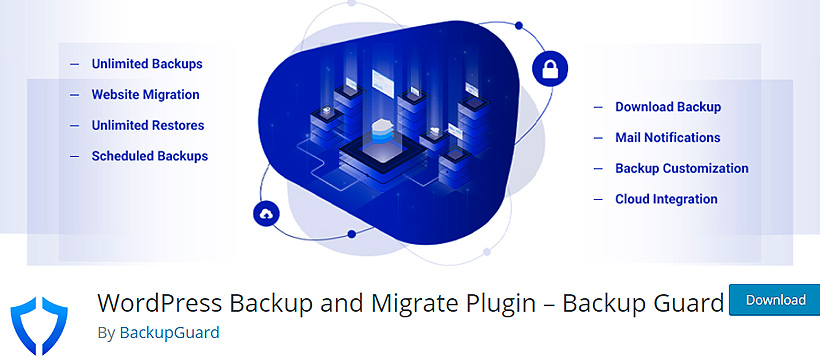 Backup Guard is an amazing plugin used for making a backup of all of your files. You can backup, restore and migrate your site. Check the live progress of the system while the plugin takes the backup of your files and contents. Get the advantage of its wonderful feature of auto backup. Yes, you can set up a schedule where it will take a backup of your contents in a fixed scheduled time. Users will be able to upload the backup to Dropbox and other cloud servers.
Key Features:
Backup site, files, database, etc
Restore site & backups when needed
Download & import backups
Supports Multisite WordPress Network
Ability to exclude database tables
---
Duplicator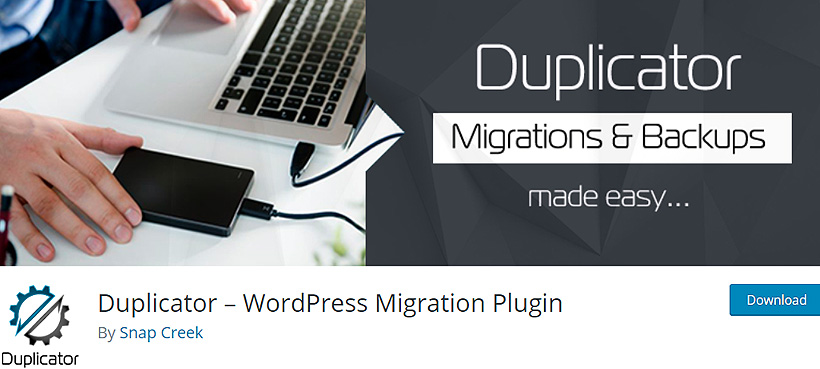 If you want to install one of the best WordPress plugins for keeping backup of your WordPress site then Duplicator is the best choice for you. It works very well with your site and you keep all the backups of your important contents safely. The plugin uses a systematic approach so you can have everything done quickly and without any trouble. You can upload the files in any cloud server of your choice.
Key Features:
Manually backup your site
Transfer a site from one host to another
Move, migrate or clone a site
Duplicate a live site to a staging area or vice versa
Full WordPress migration
---
All in one WP Migration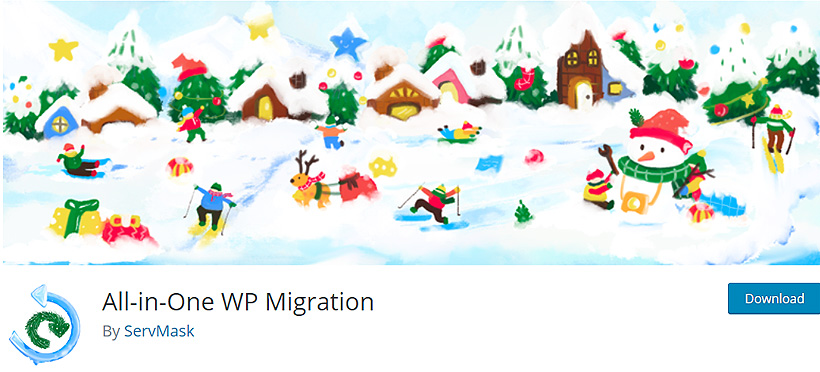 Another effective plugin that people will love for keeping a backup of their files and contents is All in One WP Migration. It is compatible with all kinds of mobiles and tablets. It is a powerful plugin and you will be able to upload a mass of heavy files, images, etc from your site without any problem. An important factor of the plugin is that it works superbly in all versions of PHP including the latest updated version.
Key Features:
No Limitations On Host Or Operating System
Bypass All Upload Size Restriction
Zero Dependencies
Support For Mysql And Mysqli
Wp-cli Integration Is Available In Unlimited Extension
Compatible With WordPress V3.3 To Present
---
WP Database Backup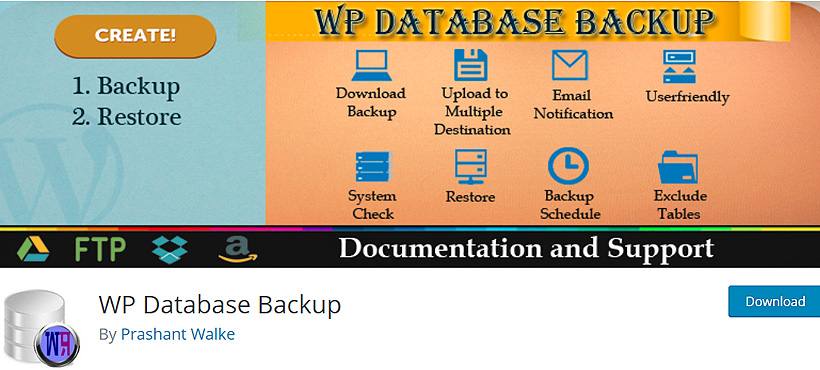 WP Database Backup is a WordPress plugin designed specifically for keeping a backup of the database of your website. Users can create and restore the database with just a simple click. Have your website contents safe in Dropbox, Google Drive, Amazon s3, FTP and many others. It also has an amazing feature of sorting and searching out any database from the whole list.
Key Features:
Create Database Backup
Auto Backup
Easy to install
Restore Database Backup
Multiple storage destinations
Database backup list pagination
---
Xcloner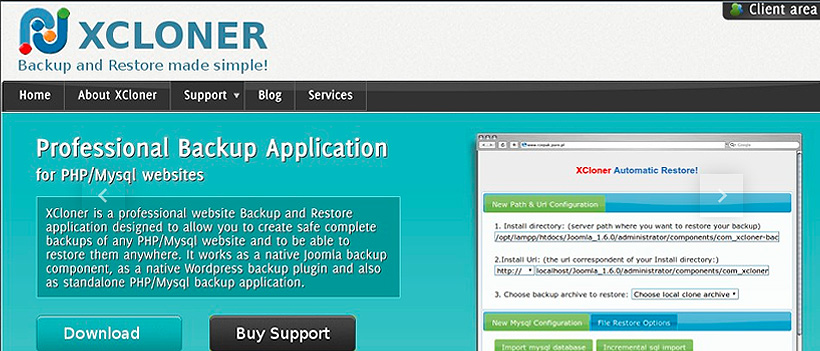 Xcloner is one robust backup plugin every WordPress users need to have for keeping backup of their data and contents. With the help of its built-in scheduler, you will be able to keep a proper backup record of your files. You can do it both ways manually and automatically. With this plugin, you can store your backups in Open Source standards like TAR, Mysql and CSV formats.
Key Features:
Backup and Restore website
Encrypted backups archives
Received email notifications
Upload your backups to Remote Storage locations
GDPR compliant by added encryption data
---
Backup WordPress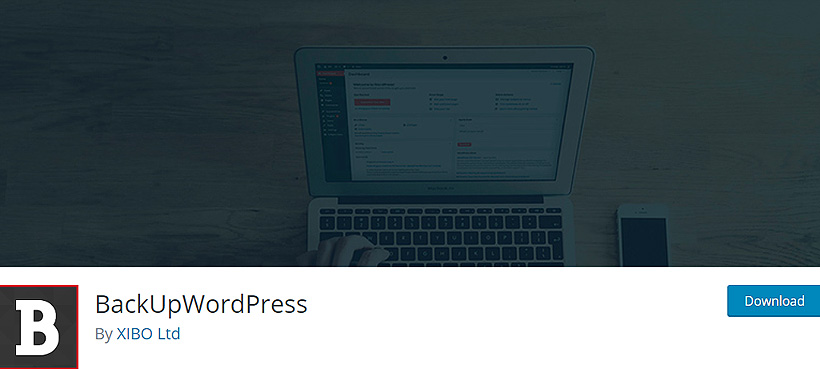 Though its a simple plugin BackUp WordPress is seemingly one of the best plugin for a backup. Make your files and contents safe and secure without any hassle. It just takes one drag and drop and backing up of your important documents can be done in a minutes. If you face any kind of problem then you can straightaway contact its support team and get instant guidance for your query.
Key Features:
Manage multiple schedules
Uses zip and mysqldump for faster backups
Works on Linux & Windows Server
Exclude files and folders from your backups
Operates in low memory & shared host environments
---
BlogVault Backup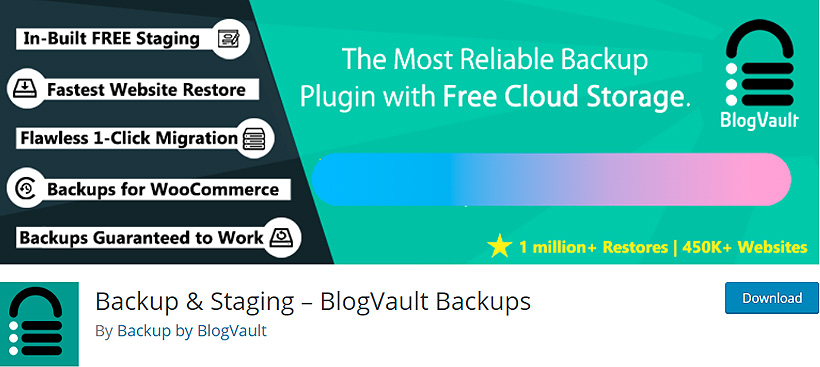 One of the highly recommended plugin for WordPress site Backup is BlogVault Backups. It is also one of the most quickest and worthy one. It is very user-friendly and lets you keep backup in the most simplest manner. You can easily migrate your website contents from one website to another. The plugin also offers some really awesome features which you will love and help you to make better use of the plugin.
Key Features:
Quick Setup
Controls the speed of your site
No Technical Knowledge Needed
Quality Support Service
---
Total Upkeep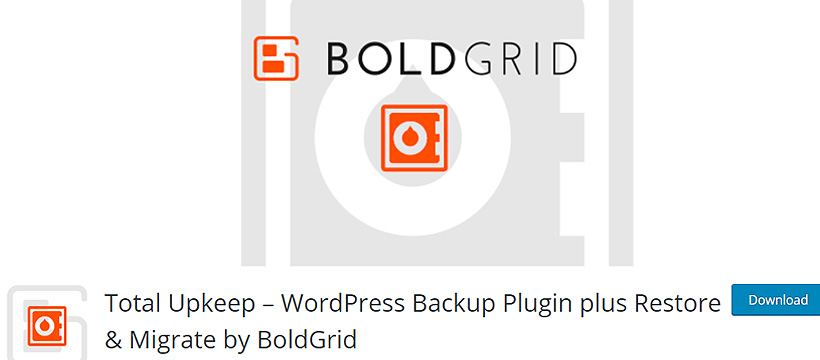 Total Upkeep is one amazing backup plugin for your website. It is well-known to have more extended features. The plugin has more than a single-use. As WordPress site is more prone to be facing crash Total Upkeep is there to overcome such action. It provides some powerful tools that will protect your website fully from catastrophic data loss and other hazards.
Key Features:
Automated and manual backups
Full file and database backup
Clone, duplicate and/or migrate your site
Auto rollback feature
---
WP Backupit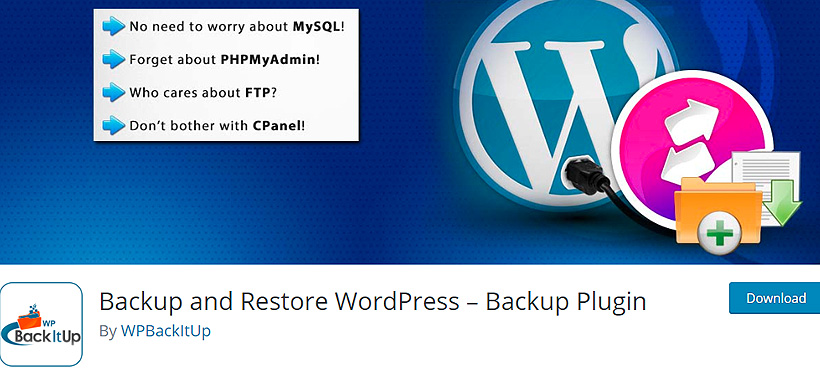 Another suggested WordPress plugin for backup is WPBackItUp. There is a high chance for a WordPress website to get hacked or any other harmful disturbance. This plugin is an effective one for securing your website from all of those attacks.  You can store the vital parts of your site such as post, comment, revision, plugin, theme, media file, etc in a secure place. So, you can quickly refer to the backup when you need it.
Key Features:
Easy to use and create a backup
Large sites supported
Download your backup
Works in low memory & shared hosting environments
Compressed backup (zip format) to save disk space
Dedicated Support
---
Wrapping Up,
Whether you are a newbie or regular WordPress user, its important to keep backup of your site regularly and maintain its security. With the help of the plugins above you can make sure to protect your website from any kind of detrimental attack.
We hope this article benefits you in finding the best WordPress backup plugins. If you want to share any suggestion then please don't hesitate to write in the comment section below: