15+ Best Free WooCommerce Plugins for 2023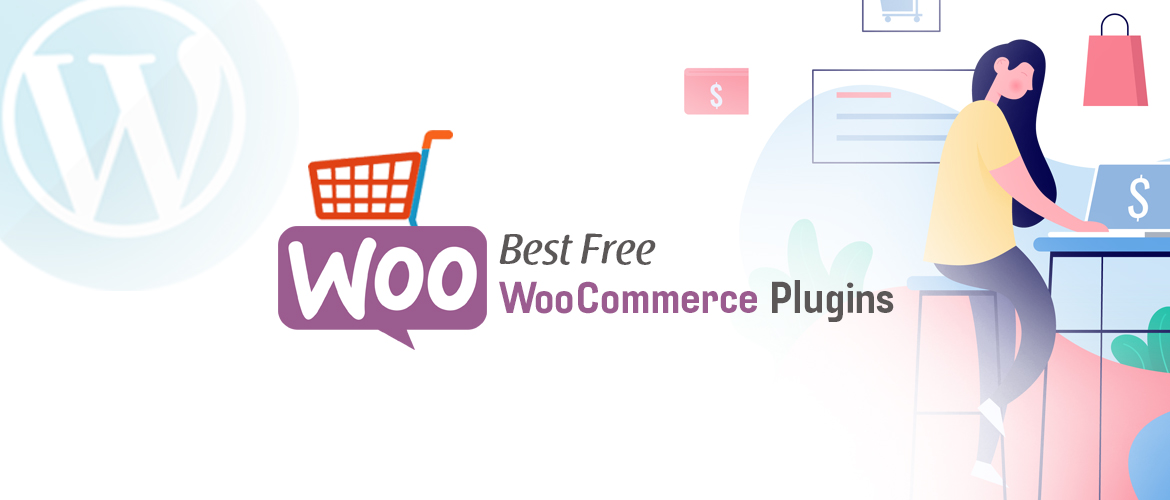 WooCommerce is known for being the best plugin for building an online store in your WordPress site. It contains great features and functionalities such as product management, payment integration, and many others. Generally, people use WooCommerce themes for creating eCommerce websites. In case, you don't have know where to find the finest WooCommerce themes then you can check out the article about best free Woocommerce themes. And many of them must not be aware that there are many plugins or extensions related that has been designed for a specialized feature of WooCommerce. So, in this article, we are going to check out some of the best free WooCommerce plugins for your shopping website.
These extensions give you a better option to have impressive WooCommerce functionalities on your site. Each of them have their own importance and can be very helpful if you extend the WooCommerce tools in your site.
---
 Best Free WooCommerce Plugins for 2023
---
WooCommerce Stripe Payment Gateway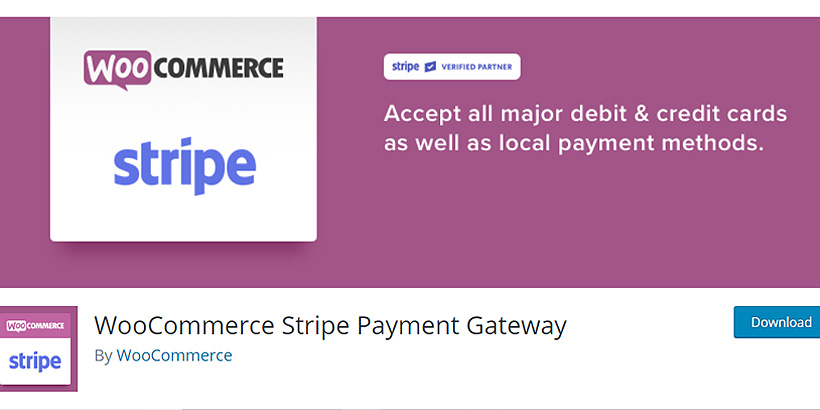 For a WooCommerce theme, a payment gateway is one of the essential parts. WooCommerce Stripe Payment Gateway is full of amazing features and functionalities. It accepts Accept Visa, MasterCard, American Express, Discover, JCB, Diners Club, SEPA, Sofort, iDeal, Giropay, Alipay, and many others. Moreover, very supportive of Apple Pay, Google Pay, and Microsoft Pay on both mobile and desktop. It is free from setup or monthly charges. Plus, doesn't have any hidden cost.  Stripe supports lots of countries that makes easy to run your business smoothly.
Key Features:
Apple Pay Support
Web Payments API Support
Responsive
---
WooCommerce Colors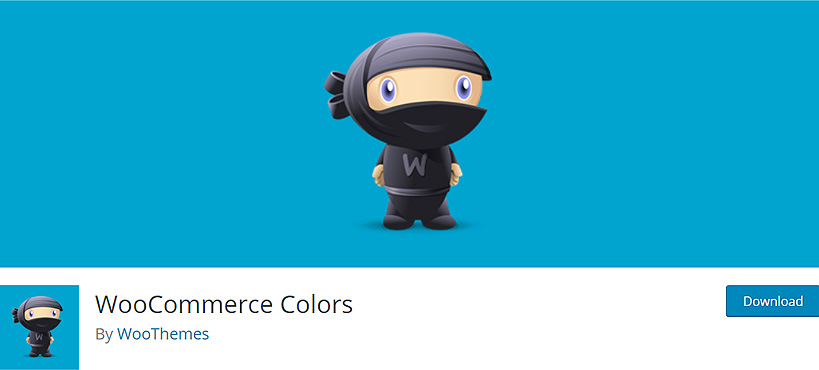 WooCommerce Colors has been developed by WooThemes. This plugin is add-ons of WooCommerce with which you can update new colors for different elements of your website. Apparently, with WooCommerce 2.3 the option for frontend styles option will no longer be available. Hence, it is mandatory to use WooCommerce Colors for enhancing the color scheme of your website.
Key Features:
Latest WordPress Compatibility
Woo-commerce compatibility
Varieties of Option for colors
---
WooCommerce Search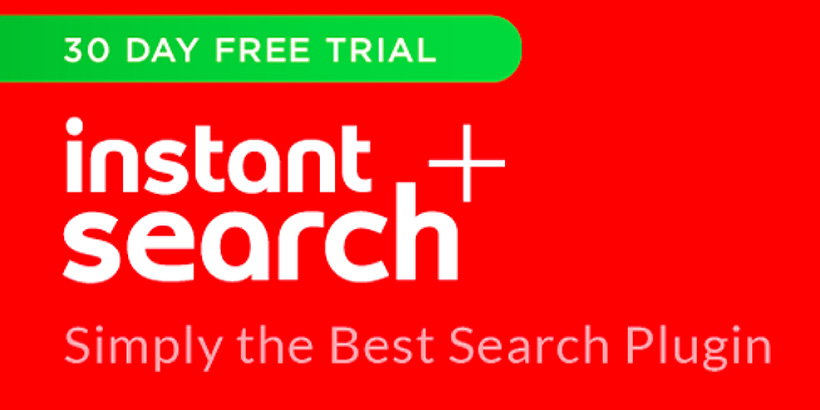 Instant Search + is simply a magnificent plugin for instant search for products on your website. It has the ability to store up to 1000 products. It is wholly cloud-based and CDN backed and works at the fastest speed. Start with any letter and the product will promptly appear in the search box. The search result page looks compelling and also includes Did You Mean auto typo correction.
Key Features:
Lightning-fast Instant Search
Advanced, Relevant, & Integrated Search Results Page
Product Instant Search & Promotions
Personal Real-time Search Suggestions
Online Instantsearch Portal
Automatically Generated Search Filters
---
WooCommerce Multilingual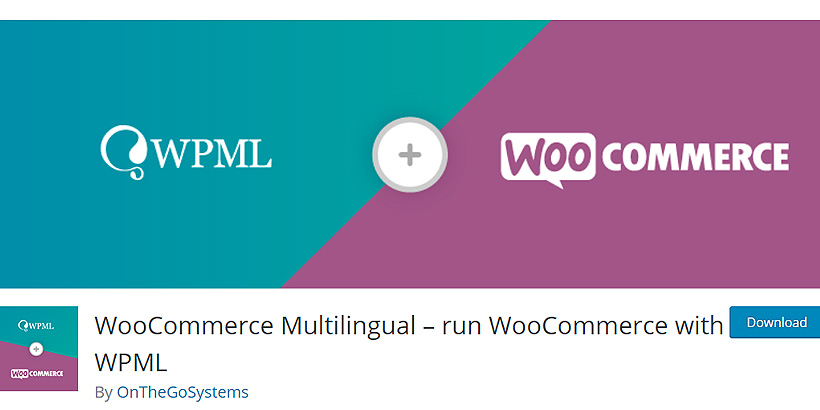 WooCommerce Multilingual is a full-fledged plugin for an eCommerce site. It easily translates language into any language you want. Throughout the process, you will have the same language that you choose in the beginning. It comes with a detailed manual so if you find difficulty in using the plugin then you can simply refer to it.
Key Features:
Translate all WooCommerce products
Easy translation management for products, categories, and attributes
Keeps the same language through the checkout process
Sends emails to clients and admins in their language
Allows inventory tracking
Enables running a single WooCommerce store with multiple currencies
---
Order Delivery Date for WooCommerce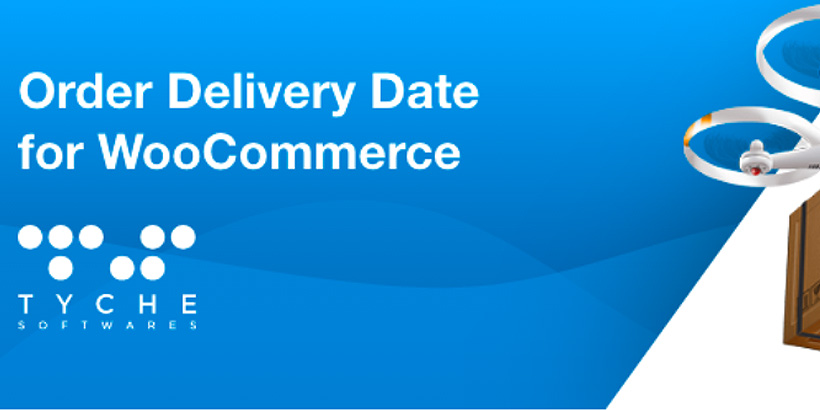 Order Delivery Date for WooCommerce is a plugin developed for setting a delivery date for the order. This amazing plugin has the feature to let customers choose the delivery date for their order. This makes communication very easy between vendors and customers. You can do lots of things regarding order delivery. It has a systematic approach that reduces the workload and improves efficiency.
Key Features:
Limit the number of deliveries/orders
Set delivery date field labels
Disable delivery for Virtual and Featured products
Set Minimum required time for delivery
Holidays Tab for non-working days
---
WooCommerce Checkout Manager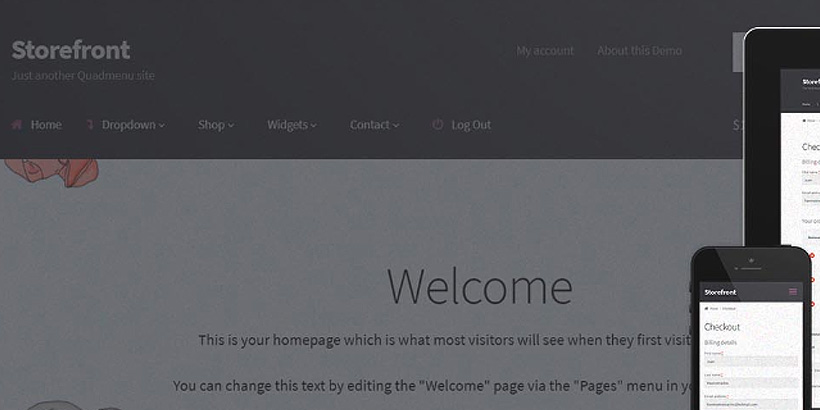 WooCommerce Checkout Manager is one awesome plugin that every online store owner should have. It helps in managing all the checkout actions in a standard and organized manner. Customers can have a pleasant time while going through the checkout process. Moreover, the features that come with the plugin gives plenty of option. You can add or delete any fields as you want.
Key Features:
WooCommerce Checkout
Checkout Fields
Conditional Fields
Upload Files
---
WooCommerce MailChimp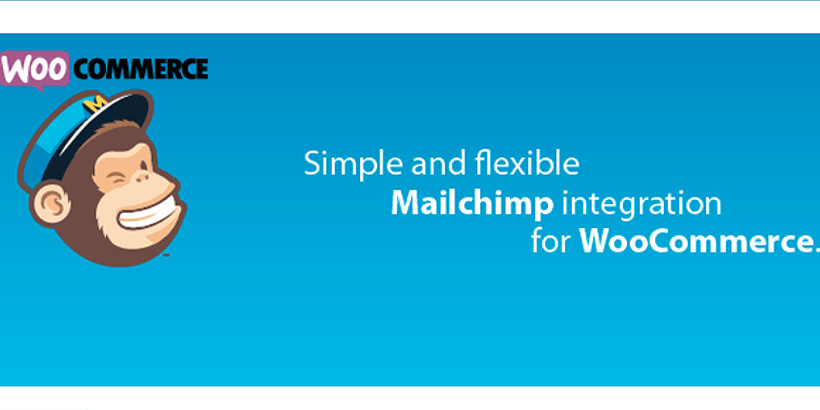 WooCommerce Mailchimp is made for getting your Mailchimp account integrated with WooCommerce. You can list all your contacts and subscribers of Mailchimp to your online store and start sending out emails. You can enjoy all the features and functionalities of Mailchimp. Hence, getting your business run efficiently.
Key Features:
WooCommerce Event Selection
Works with Mailchimp Interest Groups and Tags
Opt-In Settings
Translation Support
---
WooCommerce PPOM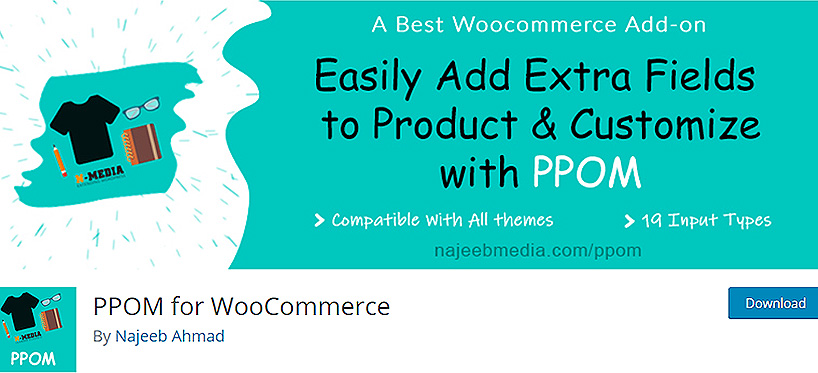 PPOM for WooCommerce is a add-ons for WooCommerce plugin that extends the functionality of the WooCommerce store. It has been designed specifically for product display. You can make your products display in a more advanced and professional way. With the added field you can make your products more informative and attractive to gain customer's attention.
Key Features:
Nice Price Display Panel
Tooltip
Responsive Grid
Hooks/Actions
WPML/Polylang Ready
---
YITH Essential Kit for WooCommerce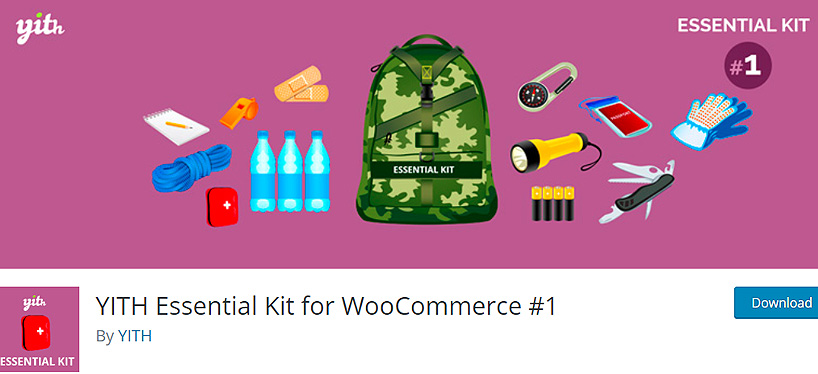 YITH Essential Kit for WooCommerce is a package of feature-rich and crucial plugins for WooCommerce. It has the best collection of plugins related to WooCommerce. Some of the plugins include YITH WooCommerce Wishlist, YITH WooCommerce Ajax Search, YITH WooCommerce Ajax Product Filter, YITH Infinite Scrolling, YITH WooCommerce Wishlist, YITH WooCommerce Catalog Mode and much more.
Key Features:
Multi-store and live chat
More Added feature in the premium version
---
WooCommerce Image Zoom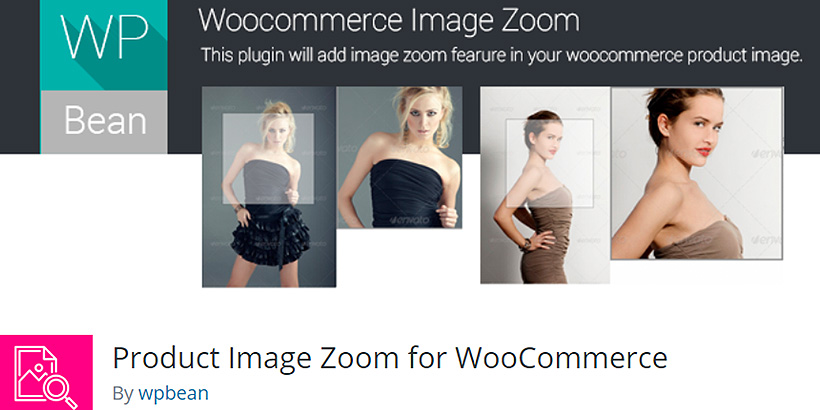 Bigger size image is more preferred while viewing any image. WooCommerce Image Zoom is one plugin that has been made for this purpose. It is absolutely user-friendly and easy to implement. Users can view your image in a larger size which is more convincing to buy. It also has a pro version with extended features. So, if you want to give something really exciting for your products then you can simply go for the premium version.
Key Features:
Bigger size product image on mouseover
Plug & Play
Very lightweight
Easy to use
Developer friendly & easy to customize
Powered by Elevate Zoom
---
WooCommerce My Account Widget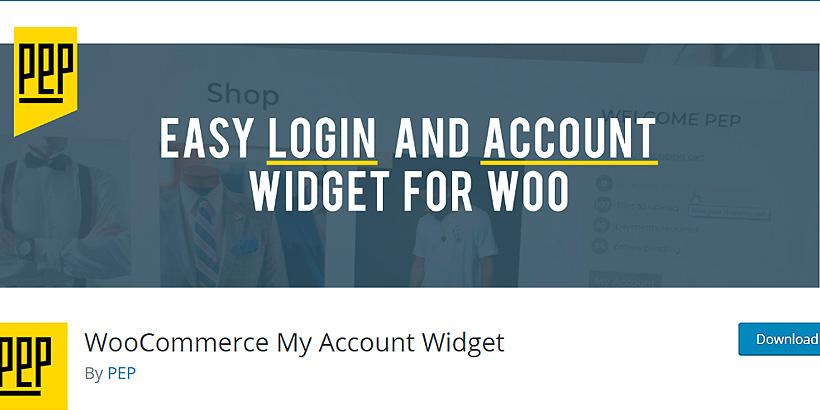 WooCommerce My Account Widget is the plugin that lets you store information of your customers in a widget. You can keep complete records of user activities on your site. Usually, there are many customers on an e-commerce website and it's necessary to keep specific records of these customer's activities to know them better.
Key Features:
Display link to shopping cart
Show number of items in shopping cart
Set number of unpaid and uncompleted orders
Display number of files left to upload
Show a log-in form when logged out
---
WooCommerce Menu Bar Cart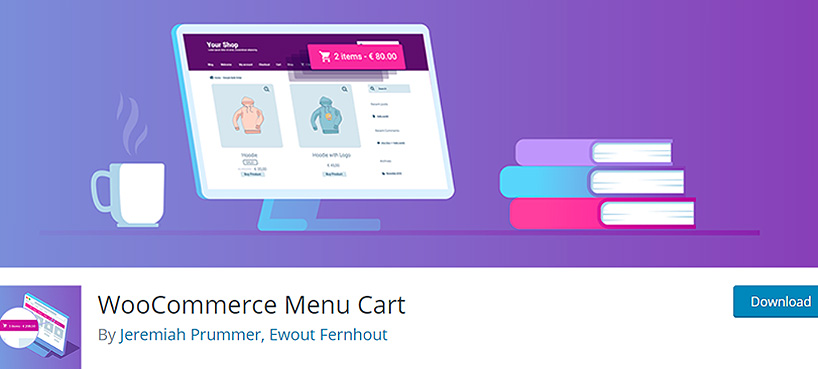 A Menu Cart is one important aspect of an eccomerce website. This amazing plugin WooCommerce Menu Cart is used for displaying a cart in the navigation menu of your site. It is very easy to set up this plugin and instantly a shopping cart will appear in your site as soon it is installed. You can also customize the style or design of the cart as you want. The updating option will be there in the plugin itself and within some time you can have some great changes.
Key Features:
Display cart icon, or only items/prices
Showcase items only, price only, or both
Display always, or only when there are items in the cart
Float left, float right, or use your menu's default settings
Customize your own CSS
---
WooCommerce Coupon Shortcodes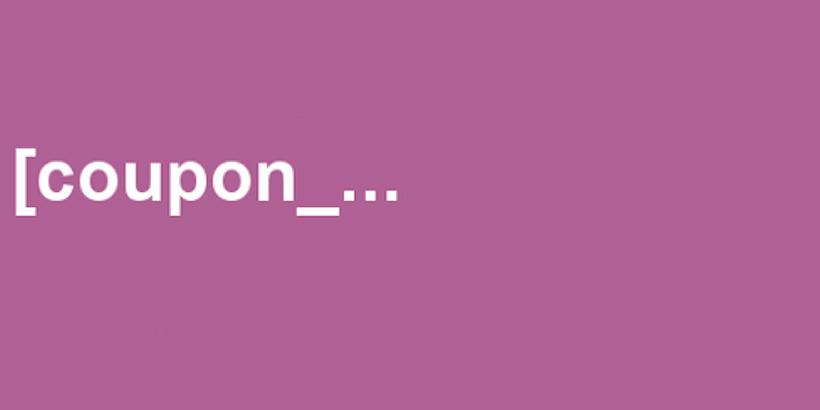 Coupon code is used for providing a discount for customers while purchasing products in an online store. Coupon code is very popular among WordPress users. It is one good way to attract customers to your online store. Using this plugin very easy and website owners can make complete settings for coupon code. You can specify whether the entered code is active, valid, not valid, etc.
Key Features:
Conditional Shortcodes
Coupon Info Shortcodes
Documentation
---
Product Enquiry for WooCommerce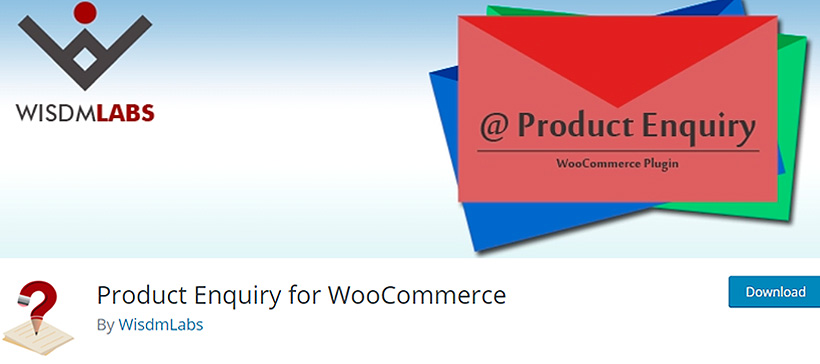 Product Enquiry for WooCommerce is one amazing plugin used for making inquiries regarding any product. It is basically a button where people will click on if they have any inquiries or want to know more about your products. One of the biggest advantages of this plugin is that you can find potential clients and is also a good way to promote your business.
Key Features:
Add an Enquiry or Request a Quote Button
Localization Ready
Configure Settings
Email to Site Owner
Quick Support
---
WooCommerce Customizer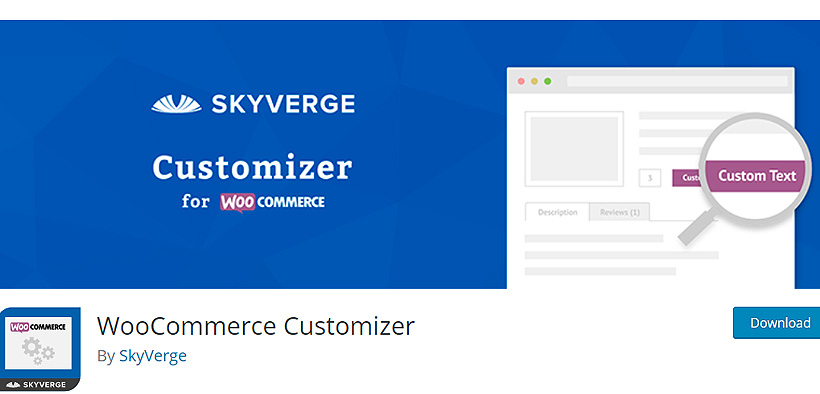 It is quite common that users want to have varieties on their website. There are so many widgets and features that users desire. Mostly such features require theme customization or coding knowledge. This plugin WooCommerce Customizer has been developed for this purpose. With the help of this plugin now users will be able to customize some portion of their website by themselves. They can change colors, build new pages, create new widgets and many other interesting things.
Key Features:
Checkout page coupon / login text
Tax Label text
Placeholder image source
Sales badge text
Number of products displayed per page
---
WooCommerce Direct Checkout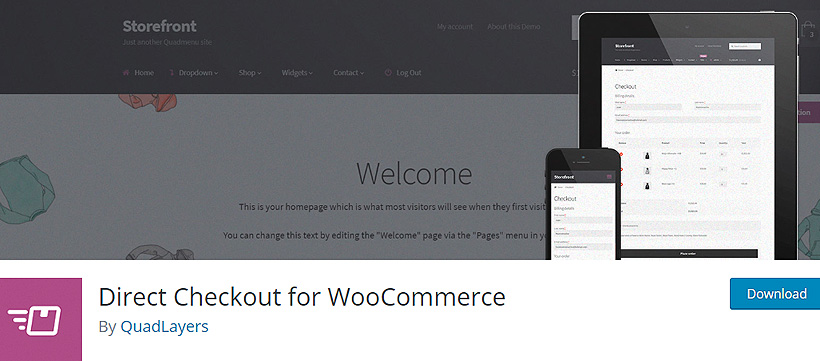 Checkout is one of the most important tools of WooCommerce. Generally, the checkout process is quite a time consuming and it can make customers bored for a long time-consuming action. Direct Checkout for WooCommerce is one plugin you can use to make things work out in a fast pace. Previously this plugin was known as WooCommerce Direct Checkout and later change its name.
Key Features:
WooCommerce Direct Checkout
Ajax Add To Cart
Speed Checkout Process
Remove Checkout Fields
One Page Checkout
Quick Purchase Button
---
Finishing Up,
We hope the above WooCommerce extended plugins are helpful for you. If you are running an eCommerce website then you might want to try new things to make your website more creative and functional.
Any thoughts or suggestions regarding the article above? Please share it with us in the comment section below: