Gutentor Review: An Awesome Block Builder based on Gutenberg Editor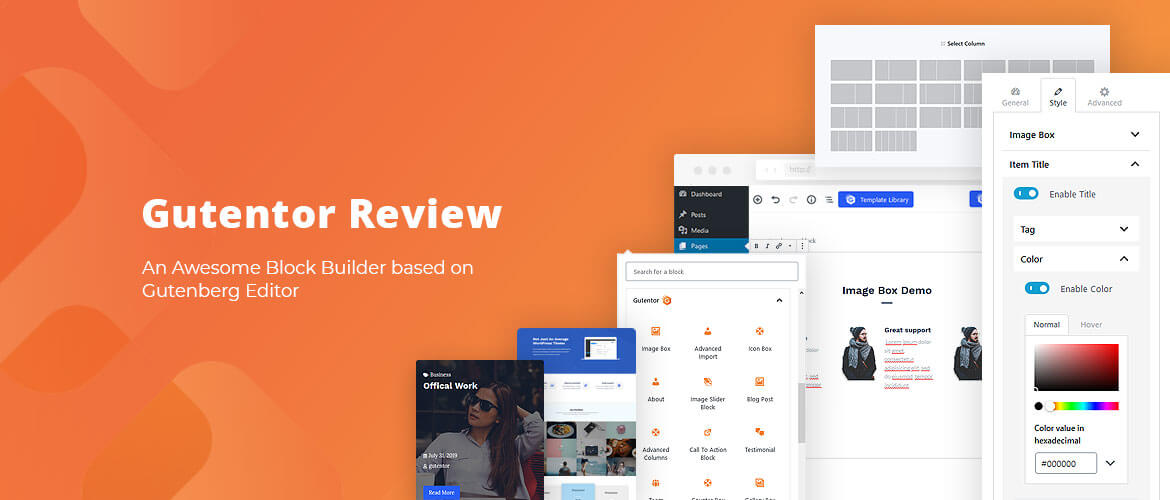 At present, Gutenberg has become a big part of WordPress. Designing web pages with the features of Gutenberg has made every WordPress lover get mesmerized. It is not only user-friendly but also the functionalities are just so amazing.
Today we have a unique block builder to share with you, a fresh block builder plugin that has knocked in the market known as 'Gutentor'. That's right Gutentor is here and is ready to blow your mind with its amazing features functionalities. Basically, it is a block builder through which you can design your page by building blocks. It is entirely based on the Gutenberg editor. There is a wide range of blocks included in the plugin which can be used according to your preference.
---
The Amazing Blocks in Gutentor
The powerful blocks in Gutentor are bug-free, well-constructed and easy to utilize. For a complete wonderful and flexible website, many kinds of interesting features are required. Hence, Gutentor fills this necessity and has every element or features to prepare a dynamic and fantastic website.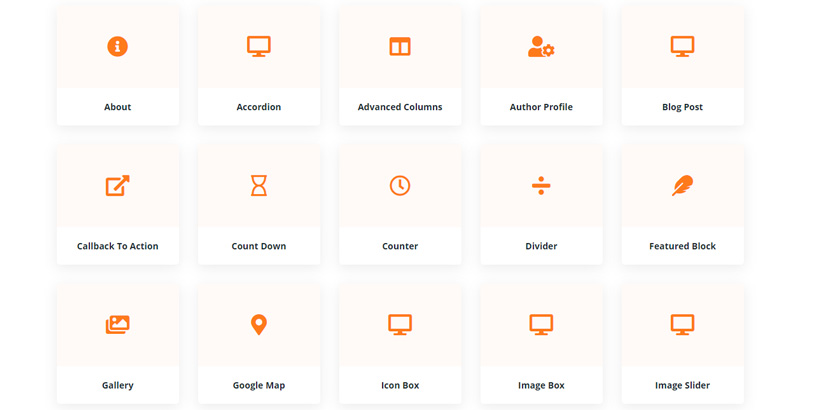 About Block
Set a small description about anything or anyone along with title and images.
Accordion
The Accordion block for displaying questions and answer section in a collapsible design.
Advanced Columns
With the Advanced Columns, you can set a unique design layout for your website involving varieties of column design. It has almost 20 column design.
Author Profile
With the Author Profile block, users can set author profile design related to the author along with title, description, and button.
Blog Post
The Blog Post block lets you set up a lovely blog design that includes all the post on your website.
Callback To Action
This callback to action is very useful in providing the functionality to make a form, and other important requests.
Count Down
The Count Down block lets you set a countdown feature on your website. Usually used for event-related website.
Counter
Counter Block represents the factual information related to any product, item or any product.
Divider
The Divider block lets users differentiate between sections or other site elements with awesome shape and also allow to upload custom shape.
Featured Block
The Featured block displays large section with a photo, title, description, and button with an awesome template. Generally, it is useful to the header part of the site.
Gallery
The Gallery Block lets the user create an amazing gallery of an image along with a caption mainly useful for portfolio, services or product.
Google Map
Google Map block lets the user showcase the accurate location of organization, company or any place with advanced features of google map.
Icon Box
Icon Box block lets users show off a small brief about the user's services with Font Awesome icons representing their company or business.
Image Box
The Image Box lets users display information along with image, title, description, and button which can be easily modified.
Image Slider
The Image Slider Block lets any user display cool slider with image, title, description, and button which can be modified by available features and templates.
Opening Hours
The Opening Hours Block lets users display any information related to the opening schedule of any organization or any places.
Pricing Box
The Pricing Box block helps users designing and modifying the pricing details of any commodity with a number of customizing features.
Progress Bar
The progress bar block lets any user create a customizable bar and/or circle progress counter to represent percentage values.
Restaurant Menu
The Restaurant Menu block lets users showcase the information items and recipes available in the restaurant with different features.
Social
The Social block lets users display the social networks page such as Facebook, Twitter, Linkedin on their website.
Tabs
The Tab block lets any user display content in a fully tabbed UX which contain a title, description, and buttons with a number of templates.
Team
With the team block, users can create an attractive and well-organized team section where they can represent the team members of their company in a professional manner.
Testimonial
The Testimonial block lets users display the feedback or quotation given by valuable clients which helps site visitor to trust on the product and services of your company.
Timeline
The Timeline block lets users represent the user information or events in chronological order with different styles.
Video Popup
The Video Popup block will let users display video from youtube link or custom uploaded video in popup mode with varieties of options to modify or re-design them.
Filter Block
The Filter Block is a unique option that has a filter option to categorize the image/item.
---
Important Links:
Details/Download Documentation
---
Installation Guide
Follow the steps below to install Gutentor:
Open your WordPress folder and navigate to wp-content/plugins, then place the file of Gutentor plugin. Extract the zip/archive file of Gutentor there.

Open the WordPress admin dashboard.

Open Plugins > All Plugins.

Click on Activate to activate Gutentor.

---
Features of Gutentor
User-Friendly and Attractive Customizer
The customizing structure of Gutentor is very simple and easy to use. No technical knowledge is required to customize the page. Just simple drag and drop method to use all the tools and design your webpage with blocks. Add as many blocks as you desire.
Variation in Editing Tools
Gutentor offers distinct customizing tools for implementing new looks on your website. Some of the features include the carousel option, typography, animation, multiple template design and much more. Modify every element of each of the blocks in your site. From the colors, font to borders, background color, and many others.
Responsive
It is a well-responsive plugin. Therefore, you can use this block builder in your any hand-held device and design your webpage.
Extensive Documentation
A well-made and detail-oriented documentation for its users. In its documentation, you will find instructions right from its installation to using each tool and blocks.
Solid Customer Support
The Gutentor team is always enthusiastic to provide better guidance to its valuable customers. It has a system of a support ticket to receive support for your query.
---
To conclude,
Gutentor is a full-fledged block builder that has been developed with extreme concise and beautiful design. It provides its user with an amazing experience to design web pages with a whole lot of features. From the above review, you can now have enough knowledge about Gutentor and its functionalities. If you are one of those passionate WordPress users who constantly look forward to new in WordPress then Gutentor is something to try out with.We appreciate all of your suggestions and queries you want to share with us. Please let us know about it and write in the comment section below: